Bona Pro Series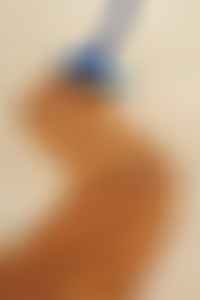 Having hardwood floors is the perfect way to spice up your home. They are a beautiful type of flooring and can last many years with the proper care. With the best hardwood floor cleaner, you make your dirty hardwood floors spotless clean without having to work too hard. It is commonly agreed upon that hardwood floors bring up the value of your home. They simply look good and give your floors a warm décor that feels classier and attractive that tile or carpet.
Also since wood is a rather neutral color, it is easy to match it with furniture. During the winter, the wood also becomes a natural insulator of heat. They are easy to clean and maintain with the best hardwood floor cleaner because spills and stains can simply be wiped away. The hardwood floors don't soak in liquids the way carpet does and it can be vacuumed and cleaned with ease.
You can also sand and refinish hardwood floors to remove any scratches and restore your floors old look. The biggest problem with hardwood floors is cost. Real hardwood floors are much more expensive than other types of flooring such as carpet. Additionally, they attract lots of moisture and humidity, so you must clean up spills immediately before they damage your floors. One of the biggest hidden threats to your hardwood floors come from leaks from the piping in the walls that eventually lead their way to your wood. This is why you probably shouldn't install hardwood floors in your toilet or laundry room. Another disadvantage of hardwood floors is the noise, which can get very annoying with heels. Heels can also scratch your hardwood floors easily.
Best Hardwood Floor Cleaner Reviews
Bona Pro Series Hardwood Floor Cleaner

The Bona Pro Series is the best hardwood floor cleaner if you are looking for a fantastic stand alone wood cleaner. Bona is a great company that makes quality products in the housekeeping industry. The Pro Series is Bona's top of the line product and a step up from their original standard recipe. It is worth the extra few bucks because it simply cleans better. It is specifically designed for cleaning hardwood floors and is pH neutral, as a good hardwood cleaner should be.
The Bona Pro Series leaves absolutely zero dulling residue on your floors, which is actually hard to find. You would be surprised at the number of hardwood cleaners we have tried that just left streaks and water marks. This professional formula is also nonflammable and non-toxic, so it protects your children and pets from accidentally ingesting it. The Bona Pro is also Greengaurd certified, which is a third party non-profit that tests products for their environmental impact.
This means Bona Pro won't harm the environment, which is always a bonus. Also if it gives you any more confidence in their products, the NBA and the top college gyms use Bona to clean their hardwood floors. Bona Pro is our top pick because it has the best cleaning power out of all the hardwood floor cleaners we tried. This product is about as good as it gets and it smells great. The only problem we can potentially see someone having with this is that it does not produce any shine. Well, it is simply a floor cleaner, so it is not designed to create any kind of shine! If you want one of those cleaner and shine combo solutions, we have also reviewed those.
Orange Glo Hardwood Floor Everyday Cleaner

Orange Glo is a nice alternative to the Bona Pro Series if you want to try a different scent. It is the best hardwood floor cleaner for those wanting an everyday formula. You can pretty much use this daily to spot clean areas on your hardwood floor that become dirty. We love the Orange Glo because it smells pretty good. It has a refreshing orange scent that is not too overpowering.
It does not leave any kind of film or residue on your hardwood floors and dries really fast, even faster than the Bona Pro series. Also it leaves a bit more of a shine than the Bona Pro, so for those who like that slick shiny look, you can try this product. But keep in mind it is only a slight shine – if you want any kind of serious shine or lamination, you need to use a standalone polish or a cleaner/polish combo solution.
The Orange Glo is very easy to use: just spray a bit on your hardwood floors directly and mop it clean or use a sponge.  We have tried many of these quick dry everyday cleaner sprays and we have to sya we like the Orange Glo the best. It is the cleaner that leaves the least amount of residue and offers great cleaning power. Although the Bona Pro series has better cleaning power, we say this formula gives it a good run for its money. Besides, Bona Pro is more suited for large scale hardwood floor projects while the Orange Glo works well for spot cleaning because of its quick drying formula.
TriNova Wood Cleaner, Conditioner & Polish
If you want the best hardwood floor cleaner that also comes with a polisher, Trinova makes a great product. The Trinova Wood Cleaner & Conditioner both cleans and conditioners your hardwood floors in one application. This is like using a shampoo and conditioner combo on your hair. While it won't work as good as a standalone cleaner and a standalone polisher, you are avoiding a lot of repetitive work and cleaning.
With Trinova, you simply spray on and then wipe it off. You can use it daily for spot cleaning and full scale projects. It produces way more shine than the Orange Glo cleaner and the Bona Pro Series and also protects your wood from aging and deterioration. This formula is designed for hardwood floors but can also be used for wood furniture, doors, and pretty much anything wood. The TriNova wipes off clean with little residue or staining.
Also, it is unscented so it doesn't have any strong odors or chemical smells and is safe to use around your children and pets. We found the hardwood floors to be just the right amount of shine after using this product. The effect is almost instant. While we admit that the TriNova is not a top performer in terms of raw cleaning power, it makes up for it by having a polisher attached, so it cleans, conditions and polishes your wood in one go. This is the best hardwood floor cleaner for those who are too lazy to apply a cleaner and conditioner separately and willing to compromise a bit on cleaning power.
More Info on the Best Hardwood Floor Cleaner
You should be cleaning your hardwood floors regularly to keep them looking fresh as well as to prevent dirt and debris from entering the small cracks and crevices. Even the best hardwood floors are vulnerable to moisture and humidity. Dirt and debris is the ultimate enemy to hardwood floor if you don't immediately clean it up because it is not aesthetically appealing and can attract bacteria, mold, and fungi and ruin your hardwood floors. It is also important to not over clean your hardwood floors: yes they can be ruined by over cleaning.
What we mean by this is using excessive amounts of water to clean them and using abrasive cleaning pads and scrubbing too hard. Leftover water on your hardwood floor will either leave water stains or attract germs and bacteria. Remember, liquid water is the essential compound of life because it helps transport nutrients throughout the body. Scrubbing your hardwood floors too hard with a tough surface also ruins your hardwood floors by leaving scratch marks, which goes without saying.
You shouldn't be using any kind of cleaner for your hardwood floors. The best hardwood floor cleaner should be rather pH neutral. Using a hardwood floor cleaner that has too high of a pH is good at dissolving dirt but also leaves the finish on your wood looking dull. Using a solution that is too low in pH will also dull the finish and may not even be strong enough to dissolve dirt. Also, don't use cleaner designed for other purposes on hardwood floors. This will only cause problems and may cause your floors to become murky or slippery. So for example, don't use dishwasher liquid or a general glass cleaner. Finally, please don't use a hardwood floor polish/restorer – they don't really do any sort of real cleaning and are designed to provide a layer of protective coating to your hardwood floors.
References:
http://www.homedepot.com/b/Flooring-Wood-Flooring/N-5yc1vZaq8x