Cuisinart CEK-40 Electric Knife
If you find yourself slicing through tough foods often and don't want to put in so much effort, it maybe time to get the best electric knife. An electric knife is a device that is using to slice various kinds of food and in particular, meat. While normally carving meat and other types of food can be time consuming and quite a lot of work, an electric knife can make your life much easier. The best electric knife can make perfect cuts to foods and some of the more powerful ones and even to used to cut through wood, plastic and metals.
An electric knife usually consists of two serrated blades and are bound together and these blades while move back and forth very fast in order to slice through various objects. They can come either corded or cordless, both have their pros and cons. You should also look at the wattage settings of your electric knife to determine how much power will be delivered to your blades. Corded blades tend to have more power at the same price vs cordless electric knives.
If you are getting a corded electric knife, be sure to find one with a cord that is long and one where the cord won't get tangled. Be sure to also consider the overall build and design of the electric knife. Opt for one with a comfortable grip and one that feels sturdy and durable. Overall, electric knives are a great addition to your kitchen. They are fast and efficient at cutting and can make very precise cuts every time. Also they are easier to make that initial cut and with a manual knife sometimes it is difficult to penetrate the meat initially.
Best Electric Knife Reviews
Cuisinart CEK-40 Electric Knife

If you want the best electric knife with both a carving blade and a bread blade, you should definitely consider the Cuisinart CEK-40. We consider this the ultimate all round electric knife for carving or cutting into any type of food. It is especially good with bread as it has a special blade designed for cutting into the crispy crust and the fluffy inside. The carving blade is durable and very sharp. It slices through all types of food and even can go through some plastic, wood, and metal.
Changing out the blades is seamless with a quick release button and easy insertion. The design is nice and the ergonomic handle also you to grip it steadily without slipping. It is perfect for both left and right handers. The unit is corded and it comes with a 4 foot cord, which is long enough to reach most outlets in your kitchen. There is also a nice safety button to locks the unit so that you or your kids don't accidentally trigger it. In terms of washing and cleaning these blades, it is quite easy as well. You can clean the handle with a wet wipe and the blade by sliding the rivet out of the keyhole and washing in hot soapy water. In terms of power ratings, there is no specific unit or number, but we know that it is quite powerful after testing it on various meats and harder objects. Our only complaint is that it has only one speed setting, which is a minor nuisance for those situations where you wish you could just slow down the blade a bit.
Rapala Heavy Duty Electric Fillet Knife
If you want the best electric knife that delivers lots of power and speed, you should look into the Rapala Electric Knife. This 110 Volt Heavy Duty electric knife is one of the most powerful in the industry and is double the speed and triple the power of your average electric knife.  This means that your blade will never get stuck on anything and it should easily slice through any type of meat, including bone. This set comes with 2 sets of blades, both are 7.5 inches long. The Rapala is corded and comes with a 4 feet cord that is tangle free.
You also get a nice tip protector with this set.  We think the handling on this unit is great and comes with comfortable grips that make the device feel nice and sturdy in your hands. The electric knife is light yet balanced so it is quite easy to handle and allows for precision cutting. Also, the Rapala is quite easy to wash and the blade is released with a quick switch. It has an aerodynamic airflow design that keeps the system cool when in operation for a long time, which prevents the device from overheating. The selling point of the knife is definitely the power and speed though. It really does seamlessly slice through all kinds of meat and can even cut through wood and metal. The blades are heavy duty and can definitely withstand a beating.
Hamilton Beach Electric Carving Knife

The Hamilton Beach Carving Knife is the best electric knife if you are looking for one that also comes with a carving fork. This is a set that is marketed towards the people who are budget conscious. You get a blade with the carving knife, a carving fork, and a nice case with this set. The blade is made of high quality stainless steel and stays sharp for quite a long time. Although you still need to sharpen it every once in a while, we found that it stays relatively sharp after multiple uses.
We really like the carving fork, which is a nice accessory to help you stabilize whatever you are cutting. It also helps you plate dishes and transfer meat from one place to another. While the Hamilton Beach carving knife is great for cutting meat, you can certainly use it on other things like bread, vegetables, and even some light wood and plastic. There is not so much power and speed on this device, so don't expect crazy things from this electric knife.
But don't worry, it cuts through meat just fine, but don't expect to be able to slice through bone. In terms of handling, we can't complain. The grip is nice and strong and feels like the unit won't slip out of your hand. We like how there is a nice carrying case in case you want to take the unit on the road with you. Best of all, we like the price point at which this unit is set, which is cheaper than the average electric knife on the market. For those who want value, the Hamilton Beach Carving Knife should be right up your alley.
Best Electric Knife Buying Guide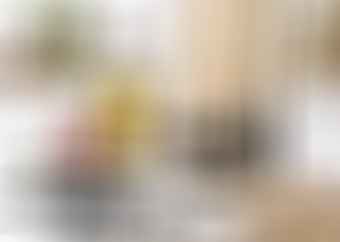 Electric knives have phases in and out of fashion over the last few decades. The older generation electric knives were not really that effective in cutting meat and you would often end up with uneven slices. However, the modern electric knives are quite precise and the blades are both durable and sharp. If you end up getting the best electric knife, you need to keep your blades sharpened with an electric knife sharpener.
Be sure to sharper you blades every month so that they can slice through meat effortlessly. Also, in order to maintain the functionality of your electric knife, you need to keep it properly cleaned. The easiest way for a blade to collect rust, dirt, and germs is to just leave it unwashed and use it again. If you are too lazy to wash it, at least wipe it down with a clean towel. When you are searching for the best electric knife for your needs, there are a list of things you should consider before making a purchase. We have outlined some features to consider in detail below.
Corded vs cordless: The biggest choice you have to make with an electric knife is whether or not you want a corded or cordless. There are obviously trade off and choosing one over the other. If you like the idea of a cordless knife, you will have to deal with battery life and total operation time. Often times, these electric knives will only last for one hour of continuous operation before the battery completely dies and needs to be charged. Corded electric knives obviously don't need to be charged but you will have to deal with a long cord, which can get tangled. Corded electric knives also tend to deliver more power than the cordless version at the same price point. In general, we would say opt for a cordless electric knife if you don't have a designated area where you will be cutting food. They are also great for outdoor bbqs.
Power/Speed: The power of an electric knife is measured in watts and indicates the amount of current goes through the system in any given amount of time.  The more important measurement of power is speed, and the two are directly correlated. The speed of an electric knife is measured in RPM (revolutions per minute) or OPM (Oscillations per minute). An electric knife that has a lot of power will drive a higher rate of oscillation for the blades, which will in turns slice through meat faster and more efficient. Ideally, you want an electric knife with speed settings that are variable so that you can control the rate at which it slices. Most of the simpler models only have one speed, but if you pay up you can find electric knives with variable speeds.
Blades: Most of the blades are made of stainless steel, which is both a strong and durable material. Be sure that the electric knife blade is at least high quality stainless steel so that it will last a long time and endure many sharpening cycles. Also, you should aim for models with two blades vs single blade models. This way you can have blades of different length which allows you to change out the blade to fit whatever food you are cutting. Some electric knives even come with a carving fork, which is a great tool to provide cutting assistance.
Handling and Design: Finally, you should look at the build quality of the knife. It should be lightweight and balanced so that you can easily handle the tool. There should be safe emergency mechanisms built into so that if you accidentally drop it, it won't do damage to you. The handle should have a nice grip on it so that you can grab it with comfort and ease. You should be able to pick up the electric knife and have it feel very sturdy and comfortable in your hands. Basically, you want to maximize control of the knife.
References
https://en.wikipedia.org/wiki/Electric_knife