Turtle Wax Scratch Repair Kit – The perfect swirl remover and the Best Overall
Do you need a scratch remover or a swirl remover?
A car is a huge purchase and you will want to protect your investment using the best car scratch remover.
While detailing, coating, and waxing your car can protect your car from inclement weather and general wear and tear, every now and then there will be large scratches on your car that you can't possibly prevent.
For example, if you get in a small accident, you are bound to get a few scratches on your car.
When you do get a sizeable scratch on your car, you will want to treat that immediately so that it does not spread and cause more damage to your frame.
And since taking it to the shop to get scratches removed is a costly plan, we recommend you do it yourself using the best car scratch remover.
By doing so, you can make your car's paint last longer and have a better-looking car in the long run.
Best Car Scratch Remover – Top Reviews in 2023
1- Turtle Wax T-234KT Premium Grade Scratch Repair Kit – The best car scratch remover

Turtle Wax T-234KT Premium is the best car scratch remover if you are looking for an all-inclusive kit that will remove light scratches on your car.
It comes with 3 different color-coded restoration pads, a spray lubricant, a paint clarifying compound, and a clear coat finish pen.
The restoration pads of various grits are used for deeper scratches while the clear coat pen is used to touch up light scratches in the clear coat. If you are willing to work a little, the Turtle Wax repair kit can save you from tons of expensive repairs down the line.
The process of removing scratches is pretty easy with the Turtle Wax kit. First, you must identify your scratch, which is easier to be seen in the light.
Then, you should shake up the clear coat finish pen and fill in the scratch with the pen. If the scratch cannot be filled in, it is time to bring out the sand pads, which serve to soften the scratch.
You should then wet the surface and sand the paper with the lubricant spray.
Then you should gently but firmly sand the sprayed surface. After sanding the surface, your paint should have a slightly dull appearance, which is quite normal.
Once this is done, you should apply the clarifying compound, which is used to restore the sanded area and bring back the original shine of the paint.
The Turtle Wax kit is probably the best Do It Yourself car scratch remover on the market. It comes with everything you need and covers everything from small scratches to deeper ones.
We think it is better than its competitors because it is easy to apply, comes with more than enough tools to cover all types of scratches, and works perfectly.
It not only restores tough-to-remove scratches but also brings back your car's paint to its original condition. We highly recommend this product.
2-  The 3M 39071 Scratch Removal System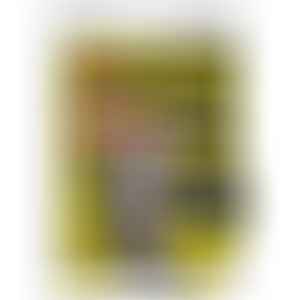 This is the best car scratch remover for those who want to remove scratches that occur on the surface of the paint and on the top coating.
The 3M system has a multi-step process that ensures that you get the results you are looking for.
First, you sand the scratch, then apply the compound to repair the scratch, and finally polish off the scratch to give it a nice long-lasting shine afterward.
These light scratches are likely to occur near the door, trunk, and roof of your car. The repair kit includes being disc pad holder that is connected to a drill for increased sanding.
It also comes with a 3000-grit sandpaper, a compounding pad, a rubbing solution, a black polishing pad, and 1 oz of 3M scratch remover.
While the rubbing solution makes the damaged area easier to treat, the polish pad restores the treated area and gives it shine again after you have applied the scratch remover.
We recommend that you use the sandpaper gently so as to not completely tear up the area being treated.
Also, be sure to wet down the surface of the sandpaper and scratch area.
You can either sand the scratch by hand or with a drill. With a drill, you are a lot more efficient. It should come with step-by-step instructions, but if you don't find them clear look online for more help.
In terms of brand name and reliability, you can't really go wrong with 3M. They manufacture great products and offer great quality control. We really like the scratch removal of this 3M system.
It removes surface-level scratches on your vehicle easily and even works on some deep scars and cuts.
It is easy to use and all of the materials you need are in the kit. A drill is not mandatory but it is certainly nice to have. There should be enough of the scratch remover to repair over a dozen individual scratches and cuts.
3- Meguiar's G17216 Ultimate Compound – Best scratch for tiny scratches 
Meguiar's G17216 Ultimate Compound is the best car scratch remover if you want to remove oxidation, minor scratches, watermarks, and blemishes.
It cuts fast and hard at abrasives without scratching or sanding the area treated.  You should be able to use this regularly before waxing your car.
Meguiar's active ingredient is a micro-abrasive material that both sands and polishes in one solution. It does a great job repairing scratches on the surface while preventing the top clear coat or the paint from being scratched.
Meguiars is only intended to fix common surface-level scratches that occur over time and does not really fix deep dents and scars to the paint or frame.
To tell you the truth, the only real way to fix a deep dent in the frame is to replace the entire frame.  We highly recommend you start working with a small area first as you can easily use your hands to sand it down.
For larger work areas, we suggest that you use some tools like a sanding drill.
Meguiars is a fast-acting compound that will remove all debris on the surface of the vehicle including the wax. We highly recommend you re-wax your car after applying this product.
The application process is quite simple: squeeze a small amount of Mequiars on a foam applicator or a microfiber towel. You need to thoroughly work the solution into the area being treated, so it often takes a few passes to fully work on the product.
You will know when you are done when the product begins turning clear.
If you have deeper scratches and scars, you may need to apply the solution more times. Please note that Mequiars is not sold in a kit. You will have to get a polisher and sandpaper separately.
While most kits only provide a small amount of actual scratch remover compound, the Meguiars standalone car scratch remover comes with plenty of solutions.
In terms of efficacy, we really like Mequiar's ability to remove scratches. However, the trade-off is you tend to apply more of the solution on the scratched surface.
Compared to 3M and a few other competitions, we think it works on par. Although you do get more of the car scratch remover solution, you also don't get the accessories that come with it.
4- Carfidant Scratch and Swirl Remover – Ultimate Car Scratch Remover – Polish & Paint Restorer
Carfidant Scratch and Swirl Remover is the ultimate car scratch remover that includes polishing, and paint restorer.
It's easy to use and quickly repairs paint scratches, swirls, water spots, oxidation, and any other small to medium marks on your paint.
This remover is formulated with advanced abrasive technology that avoids damaging paint. The formula also contains special polishing agents that help restore the shine of your vehicle's paint job.
We like it because it is easy to use – simply apply it to a clean microfiber cloth and gently buff out the imperfections. You'll be amazed at how quickly it works.  What we also like is that it won't leave any residue or streaks behind so your vehicle will look like new again in no time.
If you're looking for an easy way to repair scratches, swirls, water spots and more on your car's paint job then look no further than Carfidant Scratch and Swirl Remover.
5- Chemical Guys VSS Scratch & Swirl Remover –
Best For Deep Scratches
Chemical Guys VSS Scratch & Swirl Remover is an advanced formula that quickly and effectively removes deep scratches and swirls.
This product is not only designed to be used on cars, but can also be used on trucks, boats, motorcycles, and more.
The unique blend of polishing agents and lubricants works well in restoring the shininess of the paint. And the good news is that the agent does not damage your vehicle's finish.
The easy-to-use formula can be applied by hand or with a dual-action polisher for even better results.
It will leave behind a high gloss finish that will make your vehicle look brand new again.
What is a Car Scratch Remover?
Car scratch remover can be stand-alone or come in a kit. In the kit, you will often find a compound that will fill up the scratches in a car, sandpaper for polishing, and a polisher.
An abrasive solution is usually combined with sandpaper in order to help you completely sand down the area and repair the scratch.
When you work the polisher into the paint, it will eliminate all traces of residue left from using the abrasive solution and will restore your frame's shine.
Kits are nice and convenient and contain just about everything you need to permanently remove the scratches on your car.
The key is to make sure you get the best car scratch remover so that you are repairing the entire scratch instead of simply covering it up. The last thing you want is your scratch to reemerge a few months down the line.
Why should you use a Car Scratch Remover?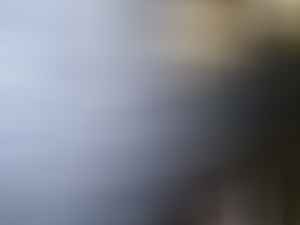 Economics: This one is a no-brainer. You use a car scratch remover because you don't want to pay ridiculous fees when you take it into the shop.
The reason auto shops charge you so much for scratch repairs is due to high labor costs.
If you simply do the labor yourself, you will save a lot on costs. It may even cost you upwards of $500 to remove a scratch in the shop, so doing it yourself is definitely more economical.
However, the trade-off is it will take up some of your time and it may not look as good as if you take it in the shop.
Protect Your Investment: For most people, their car is a huge investment and a substantial portion of their life savings.
When you get scratches on your car, the value of that investment goes down. In the used car market, more people care about appearances than what is actually inside the car.
If you plan on selling your car soon or just want to drive around in a nice-looking car, you should definitely do your best to remove all scratches.
Make the paint last longer: if a scratch is left untreated, it can develop rust along the scratch line and eventually start eroding the paint.
Since the paint is not just for aesthetics but also for protection, scratches will eventually work their way through your paint and possibly damage your car's frame. By repairing the scratches immediately, you prevent future damage to your vehicle's paint.
Repair Your Car's Scratches: Step-by-Step Guide
You should probably pick a nice day to repair your car's scratches because it will be more comfortable for you.
First, you need to make sure the area that you are working with is clean, so this means washing it and removing all oils and dirt.
You should next sand down the scratch by either using water or an abrasive solution provided in a kit. We do not recommend scratching too hard as you may cause damage to the surrounding paint.
You just need to sand down enough so that the scratch is a lot less noticeable. Once you have achieved this, you should then apply some of the car scratch remover solutions.
We recommend using a clean microfiber towel and to work the solution into the scratch as much as possible. While some solutions have the scratch remover and polisher combined, others have them separated.
After applying the best car scratch remover, you may have to apply a polisher if they are separated in your kit. Lastly, let the solutions cure for a few hours.
What does a car scratch remover fix?
There are two kinds of scratches to a car: those that fall above the car's paint and those that sit below.
The scratches that happen above your car's paint usually come from weather, small objects, and dirt and debris in the air and surrounding.
These scratches are the easiest to fix because they sit above the surface of the paint.
Although they may appear deep, they really only knick the top coat of your car's paint, so the paint color is not actually impacted.
If the cut or scratch goes deep into the paint or even below it, it is a much bigger issue and requires a lot more maintenance and skill level to repair it.
These deep cuts may be due to oxidation or having a large object forcefully hit your car's paint.
A car scratch remover can usually fix all problems with the paint of your car, whether the cut sits above or below the top coating.
However, if the cut sinks into the metal frame of your car, it is no longer fixable and you would have to change out the entire section of the frame for the car to look new again.
What is oxidation on car paint?
Oxidation is a common problem in car paint and can cause serious damage to the vehicle's exterior.
Oxidation occurs when a car is exposed to air and ultraviolet light which strips away the protective layer of wax on the paint. This leaves the paint vulnerable to moisture and other elements.
The result of oxidation can be seen in faded paint colors, chalky residue, dullness of the paint, and even small bubbles that form on the surface.
The best way to prevent oxidation from occurring on a car's paint is by waxing it regularly.
Doing this will help create an extra protective layer against UV rays and moisture while also providing shine to the exterior of your vehicle.
Additionally, always make sure to properly wash your car before applying any wax or sealant as dirt or debris left behind can lead to scratches which will increase oxidation over time.
References:
http://www.wikihow.com/Touch-up-Scratches-on-Your-Car
We thoroughly tested 16 products, surveyed 62 random consumers, spoke to 5 industry experts, and spent 17 hours researching reviews online. Each metric below is computed by taking the weighted average of many computed data points. Data points are quantified on a 1-10 scale based on test results, consumer and expert opinions, and online reviews.