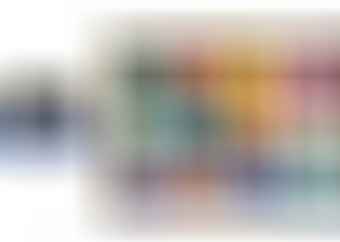 1. LifeAround2Angels Bath Bombs Gift Set 12
The LifeAround2Angels Set is the best bath bomb if you want premium quality products that are affordable. each of the 12 colors is unique and has an interesting scent. Some even surprise you with a few flower petals hidden inside. You can't go wrong with this set.
MORE INFO
Why do you need the Best Bath Bombs?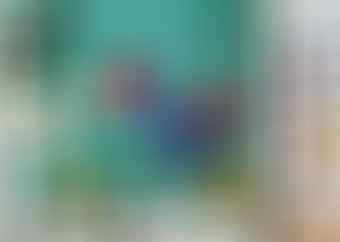 If you enjoy taking fancy baths and moisturizing your skin, you may be interested in the best bath bomb. Bath bombs are tiny palm-sized balls that you drop into any bath to jazz it up. It can you're your bath scent, colors, bubbles, and essential oils – so basically sensory overload. Bath bombs are more about the experience rather than the actual function.
More importantly, they can be given to others as a nice gift and have become a bit of a modern trend. Most people use it as bath bombs as a creative way to take a bath. There are many companies out there like LUSH that make cool-looking bath bombs that can turn your bath water into a swirling cotton candy-colored concoction that makes you feel like you are in a Willy Wonka movie. It could also smell like citrus and fizz around, making it very entertaining for you and your kids.
Bath bombs are mostly made from a weak acid and a bicarbonate base, so basically citrus acid and baking soda. When these ingredients are dry, they are non-reactive, but when dropped in water, a lot of reactions occur. First, citric acid and baking soda gets converted to sodium citrate and carbon dioxide, which is what causes the fizzing and bubbles. There is also saponification, where the baking soda reacts with water to produce carbonic acid and sodium hydroxide, which later breaks down into glycerol and fatty acid salts (soap). So essentially, with the best bath bombs, you can create a nice bath that fizzles, smells nice, has cool colors, and can clean your body as well as moisturize your skin with essential oils.
There are some downsides with bath bombs and some people report skin irritation due to the dyes and fragrances in the bath bombs.  But normally you are safe with baking soda and citric acid because they will be so diluted in water. When looking for the best bath bombs, you should be looking for the scent, the color, the cleaning power, and the moisturizing power. Please see below for our detailed buying guide for more information on how to choose the right bath bomb for your needs.
Best Bath Bomb Reviews
1. LifeAround2Angels Bath Bombs Gift Set of 12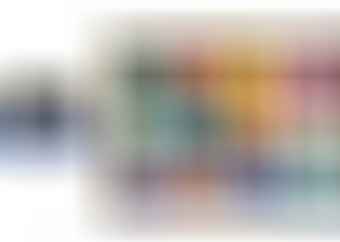 If you want the best bath bomb set and looking for a boutique brand that makes all of their bath bombs, the LifeAround2Angels is a good product that we fully endorse. These are probably the cheapest bath bombs we can find that also have respectable quality. First of all, these bath bombs look really creative, almost like easter eggs. They don't really have a generic solid color like most of the other brands out there.
These are not just some mass-produced bath bombs. Instead, each one is handcrafted and designed by a green company that focused on clean and safe manufacturing. So we are already off to a good start just looking at them and learning about the company's practices. Second, we think the therapeutic and moisturizing quality is better than most as these bath bombs are formulated for normal to dry skin.
If you are looking for these qualities, the LifeAround2Angels bath bomb set is a winner. Finally, in terms of colors and fragrances, you get a wide variety of both. We likely the color profiles of the final product in the bathwater and there are no fragrances we find repulsive. More importantly, you get 12 different bath bomb colors/fragrances to choose from, so this leads to 12 very different bathing experiences. You may even get actual flower petals in some bath bombs, which is a nice little pleasant surprise. Overall, if you want a good bang for the buck as well as a nice quality set of bath bombs, get this 12-set.
2. Rejuvelle Bath Bomb Gift Set Kit – 6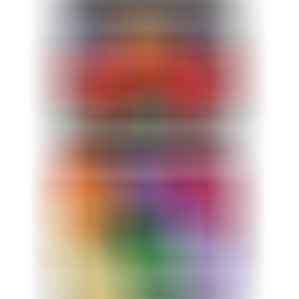 If you want the best bath bombs made with all-natural organic ingredients, the Rejuvelle 6-pack bath bomb is the way to go. These are premium-grade bath bombs and the price per bath bomb definitely reflects this. However, there is still some value here as the packaging is very well done and each bath bomb just feels more premium. We will fully admit that maybe we are biased because buyers automatically have a preference for more expensive things.
However when you hold these bath bombs in your hand and just smell them, they are across the board better than a comparable bath bomb from another cheaper brand. It also seems like all of the fragrances just smell slightly better than other bath bombs on the market. Maybe this is because Rejuvelle just uses better ingredients or maybe it is a placebo. They claim to use all-natural organic ingredients that are gluten-free and don't involve animal cruelty.
Also, their fragrances are non-toxic and the colors don't stain. Whether or not anything of it is true, the real question is does it really matter? The more important point is these bath bombs just feel good in your hands and lead to a better bathing experience. In case you are wondering, the six scents are lavender, vanilla, grapefruit, peppermint, eucalyptus, and lemon-lime.
3. Hanza Beauty Bath Bomb – Set of 8
If you want the best bath bombs and want the same quality as LUSH Cosmetics but better value, you should definitely give the Hanza Beauty Bath Bombs 8 Set a try. In case you did not know, LUSH Cosmetics is the company that made bath bombs popular and trendy with their wild colors and interesting scents.
The bath bombs from Hanza are very similar in quality and they are even cheaper. These bath bombs are made with lots of natural ingredients and have healthy oils and vitamins inside such as vitamin A and shea butter. These ingredients will help treat your dry skin, wrinkles, and blemishes.
Ok, you probably don't really care about that stuff, but what you really want to know is the quality of the scents, fizz, and the whole experience. We must admit, there are some interesting color and fragrance combinations in this set. In particular, we like the clarity and balance of bath bombs. Clarity has ginger, eucalyptus, spearmint, and peppermint and balance has sage, cedar wood, and coriander. Each of these bath bombs leads to a unique and interesting experience. You can't go wrong with this set if you are looking for quality and get very fair prices.
Best Bath Bombs – A Buying Guide
Bath bombs are little spherical units of joy that are dropped into your bath water to give it color, scent, fizz, and oil. When you drop in a bath bomb into your bathtub, it starts fizzing and swirling immediately and eventually turns into a colorful mix of bathwater. These bath bombs usually come in a set and come in a nice package, so you can buy them as a gift for others.
Choosing the best bath bomb set is quite hard given the wide variety of choices you have out there. The common themes between the sets are that they are definitely not cheap and have become a bit of a status symbol. In other words, they are the macaroons of bathroom accessories and may be better suited for decorative ornaments rather than actual use. Nevertheless, if you are interested in buying them for yourself or others, you should at least be aware of some of the things to look out for. Please see below for a list of features to consider.
Ingredients
Let's face it: most of you want a bath bomb with all-natural ingredients. This has become a bit of a selling and marketing tactic for most companies. Nevertheless, it is still better to give them the benefit of the doubt and go for bath bombs made with natural organic materials, essential oils, and no animal cruelty and vegan/gluten-free. Also, look at the label and make sure there aren't any crazy chemical names on it. Finally, you want to make sure that the fragrances used are non-toxic and that the dyes and colors do not stain your bathtub or your skin. Some people are allergic to certain dyes and fragrances, so be sure to watch out for these if you are one of those people.
Scent
Since many bath bombs come in sets, you will get a variety of scents in the basket. Many bath bombs will try to label each bomb with a certain scented name to match its fragrance profile. For example, a grapefruit-scented bath bomb could be named Energize. We are not going to sit here and tell you what fragrances are better than others because it really is up to you to figure that out. Just remember that scent is an important decision factor when trying to pick the best bath bombs.
Cleaning Power
Although bath bombs are the best for cleaning your hair or your body, it certainly doesn't hurt. Don't worry about getting color on your skin or hair – this color doesn't stay just like shampoo color doesn't stick on. Bath bombs do have some soap properties as the baking soda inside reacts with water through a process called saponification and creates fatty acid salts, which are basically soap.  We would still wash off with proper body wash, shampoo, and conditioner, but cleaning yourself with bath bomb water certainly isn't the end of the world.
Moisturizer
Bath bombs add oil and salt to the bath water and oils are naturally moisturizing. Some bath bombs will have more natural oils than others and come from better sources. But just understand that there is nothing special about having moisturizing features. Rubbing cooking oil on yourself will moisturize your skin.
References
www.allure.com/story/do-bath-bombs-really-work