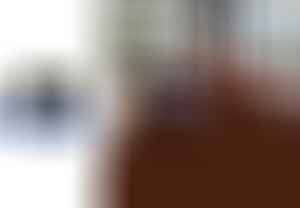 Select Surfaces Laminate Flooring
If you want the best laminate flooring that is very thick, you should get the Select Surfaces Laminate Flooring. These floor planks measure in at 14.2 mm thick (including the attached foam backer), so towards the higher end of thickness in the industry.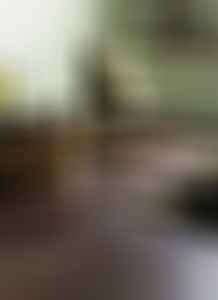 Laminate flooring is often viewed as a cheap alternate to hardwood floors. By using the best laminate flooring, you can simulate the look of having nice hardwood floors and to the untrained eye there will be no difference. By definitely, laminate flooring is any kind of multi-layer synthetic flooring that is fused together by lamination. While the outside looks like wood or even stone, the inside is usually some kind of composite resin fiberboard blend.
Usually the top layer is a transparent coating that protects the laminate from general wear and tear, dirt and debris, and sunlight. The next layer is the one that looks like the wood color of your choice. The middle layer beneath this is backbone of the laminate flooring and is usually made of high density fiberboard.  The bottom base layer that is sealed to the floor is made of melamine resin to add stability and moisture resistance.
Best Laminate Flooring Reviews
Select Surfaces Laminate Flooring: 16.91 Sq Ft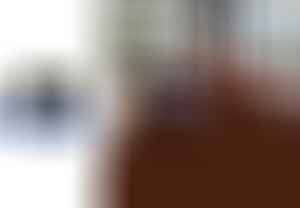 If you want the best laminate flooring that is very thick, you should get the Select Surfaces Laminate Flooring. These floor planks measure in at 14.2 mm thick (including the attached foam backer), so towards the higher end of thickness in the industry. Thick boards mean that there will be a lot less noise and will feel better under your feet.  They do not necessary correlate with durability, although many people seem to think this way. However, we do vouch for the durability of these boards and recommend putting these boards in high traffic areas.
The laminate boards look great in pretty much every color and hold up well in areas of high traffic. There is a thick surface coating that really gives it some glossy shine and protects your boards from dirt and debris. We really like this coating because the level of shine is just right and not too over the top. You can safely let your dogs and children play on these without a floor without having to worry about scratches, chips, or dents. Sure you can find better quality, but not at this price. In terms of installation, we will be honest and say it is definitely not the easiest. For first timers, it does take a bit of work to click the boards together since they fit pretty tight. But we think the selling point really is that the Select Surfaces Series has great quality thick boards that look great. For this price, you won't be able to find a better deal for the thickness.
Formica Laminate: 4ft x 8ft sheet If you want the best laminate flooring in terms of value, try the Formica Laminate Series. The Formica Laminate Series offers a wide selection of colors and patterns for your floors. Formica is a New Zealand company that invented the Formica Laminate material in 1912 in the US. It has become such a popular choice of laminate that it name become iconic. Many think that Formica is a special kind of flooring, but really it is just a brand that became more popular than the actual name of what it is selling, like Thermos or Kleenex.
Coming in at around 8mm of thickness, this puts these boards in the value range of laminate flooring. However, we fully vouch for Formica's Laminate series and fully believe that they are the strongest and most durable in the industry. Formica's laminate have outstanding scratch and impact protection, although we wouldn't use sharp objects like knives to test out this theory. The laminate is very easy to clean as well and only really requires a cotton cloth and mild liquid detergent.
It can be applied to both horizontal and vertical surfaces, so you can even apply this to walls. It is Greenguard certified, which means it passes a lot of tests for being environmentally safe.  Greenguard is a consulting agency that evaluates the environmental impact of various products. In terms of feel and texture, we really like Formica has nailed it. The laminates don't look or feel cheap at all. It is not the most expensive brand you can buy, but we think you get very good value for your money. We also really like the wide variety of colors and textures available in Formica's collection. You can choose traditional wood colors or go edgy with stone colors.
Wilsonart Laminate: 4ft x 8ft sheet
It is the general consensus amongst those those work professionally in the industry that Wilsonart makes the best laminate flooring period.  This really is some top shelf laminate. It has the Wilsonart AEON advantage technology, which makes the laminate extra durable, up to 5x increase in scratch resistance and 3x increase on wear resistance from other brands. So basically a bunch of smart people got together in a lab and figured out how to make laminate paper extra durable.
And WIlsonart has the money to pay for this kind of research, so we believe in their claims as well. This laminate series also has antimicrobial protection built into the laminate material and protects the build up of mold and mildew. It can also stop odor and stains from spreading. Wilson also has a quality laminate wood backing and an all pressed wood center unlike other brands who skimp on costs and use paper fillers and backing. Basically WilsonArt's laminate is more of a hardwood floor than a laminate since a majority of it is actually made of real wood. Overall, we highly recommend WilsonArt if you have the budget to buy a premium laminate. If you don't believe us, ask any professional in the industry and they will likely vouch for WilsonArt as well.
More Info on the Best Laminate Flooring
Laminate flooring has certain advantages over hardwood flooring besides cost. For one, you have a much bigger variety of colors and styles to choose from with laminate flooring, because everything can just be printed or painted on. Also, it is much easier to install laminate flooring, which is the reason why many people choose to do it themselves. And because it is easier to install, it is also easier to remove when you want to change it out for a new color or different flooring all together.
Also, for the most part, laminate floors are actually more durable than hardwood floors and last longer. Since hardwood is made of real wood, it is prone to scratching and can be easily damaged by moisture. This becomes a problem in high traffic areas. The best laminate flooring eliminates the durability issue since it is made from pressed wood. It resists scratches, wear and tear, and moisture. Plus it is easier to clean and maintain. Because of its incredible durability and ease of cleaning, people will install laminate flooring in high traffic areas, even in bathrooms, while installing hardwood floors in low traffic areas.
However, hardwood floors can be repaired easier than laminate, by simply sanding over the scratches and imperfections. If you seriously damage laminate flooring, you won't be able to just sand over it because it is not real wood. Instead, you may have to replace the entire laminate board. Hardwood floors are also just much more aesthetically appealing and add much more value to your home.
If you install some cheap laminating floor and don't do it right, it come turn out looking really artificial looking and grainy. Also, laminate flooring feels and sounds different from hardwood floors. Laminate floors generally feel harder and sound louder than hardwood floors. You may want to install foam underneath to absorb some of that sound. So hopefully you can learn a bit by taking our expert recommendations seriously.  With the best laminate flooring, you can come very close to replicating the real thing.
So what makes the best laminate flooring? Generally laminate prices are correlated with the quality you are receiving, so there is no free lunch. In terms of general prices, expect to pay anywhere from $1-6 per square feet depending on the quality. You should also get something that is thick, so 12 mm would be a good place to start, if your budget allows you that freedom. This is because thicker laminate does a better job absorbing sound and feels more solid under your foot.
You may also want to check the moisture swell rate to check for quality. Anything under 10% should be a red flag. Finally, check to see if the laminate is certified under NALFA (North American Laminate Floor Association). This association uses a series of stringent tests to check the durability of laminate boards and so a certification certainly means that the manufacturer is trustworthy. Also check for the UL Greenguard certification for being environmentally friendly.  In the end, the best laminate flooring is really a personal preference in terms of what color and style you like. These days the trend tends to be big planks, high gloss finishes, and edgy colors.
References:
www.wilsonart.com/laminate/design-library