Leather Honey – Leather cleaner and conditioner
What do you need to know before buying a leather and conditioner cleaner?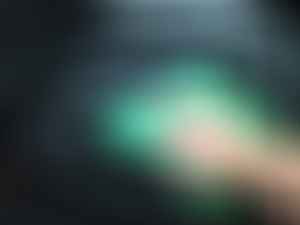 If you want the best leather cleaner or figure out the best way to clean leather, the first thing you need to find out is the kind of leather you have.  All leather comes in two types: finished or unfinished.
What is finished leather?
Finished leather is what most people think of as leather, as it has a shiny smooth coating on the outside. You can find it on wallets, handbags, furniture, and car interiors. Unfinished leather does not have a nice shiny finishing and is raw untreated hide.
What is unfinished leather?
Unfinished leather can be found in jackets, shoes, and belts and requires special care because it can easily be damaged by water and dirt.
While there are many products on the market, most of them are absolute junk.
In essence, anybody can make a cleaner from scratch and sell it on the internet.
By reading our reviews below, you will gain significant knowledge on how to pick the best leather cleaner because we have done most of the heavy lifting for you and weeded out the cleaners that don't work. You may also want to check out our leather conditioner reviews.
Best Leather Cleaner Reviews in 2023
Below are the best leather cleaners and conditioners we found on the market. You just need to choose the one that satisfies all your requirements.
1. Leather Care Kit with Leather Cleaner and Conditioner – Leather Honey
Leather Honey is a well-established brand in the leather industry and we think it is one of the best car leather care products available on the market. The leather cleaner and conditioner combo provide you with everything you need to start reviving your car seat. These can definitely protect leather car seats.
The best way to clean leather would be to use this product along with a scrub brush, but a nice cloth will do too. Although it is optimal to use it for finished leather, it can also be used for unfinished leather. It works especially well on furniture and car seats, as it is a powerful cleaner and also gentle.
Having been in business since 1968, Leather Honey has withstood the test of time by consistently making a solid product.
Its leather cleaner is void of all toxic ingredients and no animal products or silicone is used in making this cleaner. What this basically means is it is very gentle on your leather and will not discolor or damage it in any way. Also, you won't have to wear gloves when using Leather Honey Leather Cleaner because it is also incredibly gentle on the skin.
We have performed many tests with this product and compared it to others. After almost every test, the Honey Leather Cleaner came out on top as it leaves the least amount of stains, streaks, and dyes and removes most dirt.
On the other hand, the actual conditioner works like most other stand-alone conditioning products available on the market. It can be used for a variety of leathers, even the colored treated ones. Note that we advise testing the conditioner on a small sample first if you are using it on colored leather. You just need to squeeze a small amount, the best measure would be the size of a quarter, onto a small cloth you do not need anymore. You are ready to start working on your leather. After just one conditioning, you'll see your leather couch or car sit come back to life.
Professional leather cleaners and long-term customers all swear by this product. Normally we are quite skeptical when reviews are so high across the board on a commodity product, but we later realized we were wrong about this. With a 100% lifetime guarantee that they actually honor, you can feel relaxed that you are buying a premium product and the best leather cleaner for your money.
Pros
A solid brand that is well respected in the industry. Lifetime Guarantee!
Great for all types of leather but especially on finished leather
Non-toxic and gentle on your leather
Odorless
Works for new or old leather
Just use a little bit, it'll go a long way
Cons
Expensive compared to the competition – You pay for what you get
2. Fiebing Saddle Soap and Conditioner
Fiebing Saddle Soap is the best leather cleaner if you have unfinished leather. Since unfinished leather is normally extremely porous, it tends to attract dirt and debris.
Saddle soap is great for digging deep into the pores of your unfinished leather and dirt. You can use this with finished leather as well, but saddle soap works much better with unfinished leather.
We would recommend you avoid using saddle soap on suede or nubuck, which requires special attention and a special type of cleaner.
We asked many shoe shiners and leather cleaner professionals about saddle soap and many of them recommended Fiebing.
So we couldn't help but test Fiebing along with other saddle soaps mentioned. Fiebing Saddle Soap is pretty much cleaned up across the board. It cleans up the dirt and leaves your unfinished leather looking healthy.
We really like the fact that Fiebing Saddle Soap is cheap and includes a 30-day money-back guarantee, which says a lot about their confidence in the product.
For the best leather care, we recommend you use the saddle soap in conjunction with a leather conditioner like Fiebing's Golden Mink Oil Leather Preserver. Overall, if you want the best white leather cleaner that will leave your unfinished leather looking healthy and shiny, get Fiebing's Saddle Soap.
The Fiebing's Aussie conditioner is known to be a top product that works well on new leather, saddles, tack, boots, baseball gloves, automotive leather, and many other leather items.
The little addition that this conditioner brings is that it helps any type of leather withstand hot, dry, or bitter cold climates. What we really like about is it contains natural beeswax, giving your leather that little extra touch. We don't want to forget that these products are 100% Manufactured in the USA.
Pros
Cheap and effective on unfinished leather
Removes dirt and debris deep inside your leather
Cons
Comes in a round container that is annoying to use and clean but workable
CHECK THE SOAP OUTCHECK THE CONDITIONER OUT
3. Kiwi Select Suede and Nubuck Cleaner and a Top Leather Conditioner – BEST FOR LEATHER SHOES
Kiwi Select is the best leather cleaner that is designed specifically for suede and nubuck. Suede and nubuck are very sensitive types of unfinished leather that trap liquids inside easily.
Therefore, using a liquid leather cleaner such as Leather Honey or Saddle Soap is not ideal. Kiwi Select uses a special spray that is not dense enough to sink into your leather and therefore stays on the surface. It is very gentle on your suede of nubuck and will not discolor and damage it, even if you apply a lot of force when cleaning.
As we all know, suede and nubuck are very tough to clean when they are stained. All tested a variety of products on stained suede and nubuck and most just don't get the job done.
We think Kiwi Select is one of the exceptions as it does a great job of cleaning out all stains and dirt without leaving heavy residues. Our primary complaint is that it has a strong scent, which may turn some people off.
We would also recommend wearing gloves when using this cleaner as it does seem a bit strong on the skin as well.  Further to this, we also suggest you use Kiwi Suede Protector as a conditioner once you have applied Kiwi Select Cleaner. The conditioner will add a protective coating over your suede and nubuck and make it last longer. All in all, get Kiwi Select Cleaner if you want the best leather cleaner for suede and nubuck.
Pros
Convenient spray can for targeted cleaning
Works extremely well on suede and nubuck and dissolves immediately
Cons
Strong scent
Does not work for other types of leather
CHECK THE LEATHER OUTCHECK THE CONDITIONER OUT
4. Chemical Guys Best Leather Conditioner and Cleaner Kit

If you want a quality product from a reputable brand in the auto care industry, you should definitely look into the chemical Guys leather cleaner and conditioner.
We like the fact that it is a top performer and also does not leave a nasty chemical smell. It helps wipe away all sorts of contaminants without harming your leather too much.
The Chemical Guys Leather Cleaner is a rock star in terms of removing dirt and oils. It deeply penetrates the pores of the leather in your car or home and lifts out the junk.
And best of all, it does all of this while remaining pH neutral and environmentally friendly. Another great feature we should mention is the fact that it doesn't have any crazy fumes or odors.
This is very surprising for a leather cleaner that cleans so efficiently. Although the smell isn't the best, it definitely doesn't wreck chemicals or harm your leather in any way.
All in all, we think Chemical Guys Leather Cleaner has managed to achieve the impossible. They have managed to create a leather cleaner that balances performance, efficiency at cleaning, and safety.
Using a bottle of this on your favorite leather products will prevent them from drying, aging, and cracking. It is quite possible the best car leather cleaner around.
The conditioner works brilliantly and is easy to use too. Just wipe the conditioner on a cloth or sponge, then rub it on the leather gently. The good part of this conditioner is its compound. It simply contains vitamin E.
This is the little extra that most conditioners do not have. Vitamin E makes your leather shiny, nice and supple. By the way, you'll be pleased to know that it is pH balanced. You can use these two leather solutions on everything from furniture to your car's interiors, and your car's leather seats. You can even use these on old leather surfaces, it'll work its way to clean and condition your leather.
Pros
The formula is pH balanced
Only need to use a little bit so you can do plenty of leather cleaning and conditioning
The conditioner contains Vitamin E (please do not drink it :), but it is exactly what your leather needs)
This cleaner works into a visible lather
Cons
Application tools are sold separately, but this is the case for most cleaners and conditioners
Requires two steps
5. TriNova Best Leather Cleaner and Conditioner
The TriNova Leather Cleaner and conditioner products are certainly popular. They are a strong brand of choice that will work on all sorts of surfaces. It is quite popular amongst car enthusiasts because of its crazy good efficacy. It is also the best white leather cleaner out there.
With the TriNova, you can definitely protect your leather and prolong its life above and beyond the normal expected range of its competitors. Perhaps this is why so many people use this product.
It really does work miracles on leather, especially in bringing dull leather back to life. It also does a great job of removing tough to take out grease and grim. If you have roughed-up leather, the TriNova is the right product for you.
The TriNova Leather Cleaner is very easy to use as it comes in a simple spray-on bottle. You simply spray it on any surface and wipe it off with the included microfiber towel. It will work with surfaces other than leather such as vinyl, compound, and saffiano.
It is both safe and effective. The solution is pH balanced so that it does not damage your leather. When compared with soap and water, the TriNova makes your leather feel much less dry and worn down.
This leather is formulated by leather experts, so you can rest assured it is top quality. While we can't really verify this claim, we can admit that it is very high quality and of good value. It is also the best leather furniture cleaner we have tested.
Comparison between finished Leather vs Unfinished Leather
Below is a comparison between finished and unfinished leather.
Finished Leather
Finished leather is a raw animal hide that has a layer of skin over it. This skin is usually made of some synthetic material that completely covers up the hide underneath. This skin can also be treated in any color and comes in various degrees of quality.
When people compare the quality of the leather on handbags, more often than not they are talking about the quality of the synthetic skin.  Good quality skin can be very expensive while cheap skin can be extremely cheap. The skin can be made to be scratch-resistant and water-resistant, which adds to the cost of the leather.
Finished leather is way more common than unfinished leather. Finished leather can be found in furniture, car interior, apparel, and accessories. It is quite easy to tell if you have finished leather. If the leather feels smooth and looks very shiny, more likely than not it is finished leather. The raw untreated hide is coarse and not very shiny, so most likely you are looking at a nice layer of skin.
Unfinished Leather
Unfinished leather is leather that does not have a layer of skin wrapping around it. It is mostly natural and straight from the hide of animals. It may be dyed or tanned and slightly treated but in general, it retains most of its organic features.
Unfinished leather is very susceptible to all sorts of elements including but not limited to scratches, watermarks, and stains. It is hard to maintain and clean unfinished leather because it attracts so much dirt that seeps deep into the leather.
Unfinished leather comes in many forms including aniline, raw leather, suede, and nubuck. You will mostly find unfinished leather in clothing, in particular jackets, belts, and boots. The easiest way to tell if you have unfinished leather is to place a few drops of water on your leather.
If the water darkens and seeps through, you probably have unfinished leather. Additionally, you can try scratching it. If you find your leather is easily scratched, you probably have unfinished leather as most finish leather is made relatively scratch resistant.
How to Clean Leather?
Let's look at how we can clean finished and unfinished leather.
How to Clean Finished Leather Items
Proper leather care starts with routinely cleaning your leather with the best white leather cleaner. You will find that the best way to clean leather is to first vacuum or dust the surface of the leather off.
This prevents surface particles from getting into your leather when you expose it to a liquid cleaner. Next, you need to apply your cleaner using a cloth or sponge.
The best leather cleaner will be neutral in pH and does not contain anything abrasive or alcoholic. You also want to be using a standalone cleaner, as these 2 in 1 cleaner/conditioner solutions are not very effective.
After you apply a little bit of the solution, simply wipe it down with a clean dry towel that ideally does not have dyes on it.
You will find yourself cleaning your leather furniture and car seats quite often as you can easily stain them with spilled drinks and dye transfers from jeans.
Please do not try to be creative here and design your own homemade solution or use a generic everything cleaner. You will not know how these solutions will react with your leather.
For leather furniture and car seats, we recommend Leather Honey Cleaner. We recommend using a microfiber cloth when cleaning your sofas or car seats because microfiber does a better job picking up dirt and debris in large quantities. You won't need to rub forcefully as Leather Honey Cleaner will react with dirt and debris and do a lot of the work for you already.
How to clean Unfinished Leather?
Unfinished leather is a bit harder to clean than finished leather because unfinished leather does not have protective skin and stains easily. Raw leather itself is very porous and collects liquids easily.
Many solutions such as bath soap, dish detergent, and over-the-counter cleaners will also damage unfinished leather, so you should really pick the best leather cleaner for unfinished leather.
The best way to clean leather is to actually never get it dirty in the first place. But if you must clean unfinished leather, you should start by vacuuming or dusting off the surface.
Then apply the best leather cleaner (ideally saddle soap or a specialized suede/nubuck cleaner)  and very gently rub in a circular motion with a microfiber towel. Then let the leather dry before wiping off any excess remains.
Is leather cleaner necessary?
Yes and No. Leather cleaner helps to remove dirt, oil, and grime from the surface of the leather, keeping it looking its best. While the leather cleaner is not absolutely necessary, it can help to extend the life of your leather goods and keep them looking their best. It is like using the right shampoo for your hair. If you do not use the right shampoo, your hair will look bad. If you do not use the right leather cleaner, then your leather will look bad.
Is leather conditioner necessary?
Yes, but read on. When it comes to leather, there are a few things you should know in order to keep it looking its best. First and foremost, you should always condition your leather. This will help to prevent it from drying out and cracking over time. Leather conditioner will also help to keep your leather looking shiny and new.
There are a few different types of leather conditioners on the market, so you may be wondering if one is better than the other. The truth is, any good-quality leather conditioner will do the trick. Just be sure to follow the directions on the product carefully so that you don't end up damaging your leather.
If you take care of your leather, it will last you a lifetime. So, if you're wondering whether or not leather conditioner is necessary, the answer is a resounding yes.
Can I use vinegar to clean leather seats?
To be honest, we hate this solution. But we have to agree that it is effective. So, the answer is yes, but there are a few things to keep in mind.
Vinegar is an acidic substance, so it can damage leather if it's not used properly. When cleaning leather seats with vinegar, be sure to dilute the vinegar with water in a 1:1 ratio. Apply the solution to a soft cloth and wipe down the seats, being careful not to saturate them. Rinse the seats with clean water and dry them thoroughly afterward.
If your leather seats are particularly dirty or stained, you may need to use a stronger cleaning solution. In this case, mix vinegar with baking soda in a 1:1 ratio to create a paste. But please, be gentle with your leather when you apply this. Do not let it dry too quickly. clean the dirt and then clean the lotion you made with a clean cloth.
Can I clean my leather with water?
Not really, but if you have no other solution then do it. Note that it is widely accepted that you should not clean leather with water. Water can ruin your leather by causing it to dry out and crack. However, there are a few exceptions to this rule. If your leather is very dirty, you can clean it with a damp cloth. Be sure to dry the leather afterward to avoid any damage. You should also avoid using any harsh chemicals or harsh cleaners that are not made for leather. These can damage the finish and cause the leather to deteriorate.
Now, if you insist, then we can say that the answer to this question is yes, you can clean leather with water. Having said so, it's important to use distilled water instead of tap water. This will help prevent any mineral deposits from forming on the leather. In other words, you'll avoid those white-colored stains on your leather (no minerals = no stains).
By the way, you better not use soap or detergent to avoid drying and damaging the leather unless this soap and detergent have been produced specifically for leather.
Final words
If you have leather shoes, then the Kiwi Select Suede and Nubuck Cleaner with Conditioner is the best option for you.
On the other hand, the Leather Honey Cleaner and Conditioner is a great all-purpose leather conditioner, while Fiebing Saddle Soap and Conditioner is a good choice for those who want a more natural product.
The Chemical Guys Best Leather Conditioner and Cleaner Kit is the best overall leather cleaner and conditioner. It's easy to use, works well on a variety of leather surfaces, and doesn't leave behind a greasy residue. If you're looking for a good all-purpose leather cleaner and conditioner, this is the one to get.
The TriNova Leather Cleaner and Conditioner is our last choice, but it does work really well too. You just need to spray, let the lotion do its work on the leather, and then use a cloth to clean up.