Many people wonder what is the best 10-inch subwoofer currently available. Obviously, there are many different brands of subwoofers and it can be difficult to know which one is best for you. Below, we will give you our top five picks for the best 10 inch subwoofer.
1. Rockville 10 Inch 800 Watt Powered Subwoofer
Are 10 inch subs worth it?

If you are in need of some serious bass for your car or home, chances are you are looking for the best 10 inch kicker subwoofer. Subwoofers for your car or home typically range anywhere from 8 to 15 in.
The number on the subwoofer refers to its diameter. As you can guess, the higher the diameter, the more bass is delivered. 10 inch subwoofers are all about value, which makes them very popular in cars.
They are known for their responsiveness and portability. These subwoofers are the most common in sedans and small cars because space is an issue.
The best 10 inch subwoofer strikes a great balance between bass, accuracy, loudness, and compactness.  We can tell you right now, they won't give you that deep sub-bass rumble that will make your car shake.
What they will do is deliver balanced, punchy, crisp, and clear bass that audiophiles like.
And since it is only 10 inches in diameter, it can snugly fit in your trunk and save space for other things.
When trying to choose the best 10 inch subwoofer you should take the following factors into consideration: driver size, power, EQ, frequency response, powered vs unpowered, and general audio quality.
Please take watt ratings with a grain of salt, as the higher watt systems don't necessarily sound better.  It is important to take reviews into consideration as specs don't always tell the full story.
What are the best 10 inch subs on the market? 10 Inch Subwoofer Reviews
Below are the top three 10 inch subwoofer brands you can find out there. I have put this list after testing subwoofers for over 20 hours. I had to return many as these did not pass through the first test.
1. Rockville RW10CA 10″ 800 Watt  Powered Car Subwoofer
The Rockville RW10CA is the best 10 inch subwoofer for the money if you want an all-in-one system.  These subs are powered so the amp is installed inside the system internally.
The enclosure around the sub is razor-thin, coming in at only 2.7 inches thick. Because it is so thin and it is powered, it becomes very attractive to those looking for an easy system to install and one that delivers good power without sacrificing too much.
In terms of power, the Rockville RW10CA has 800 Watts peak power and 200 Watts RMS.
These subs are so easy to hook up that you don't even need a remote wire from your receiver to switch on the unit.
There is a small circuit inside that will automatically turn on your radio when it detects an audio signal. Equally, when you turn off the audio, the system will tell the amp to turn off automatically.
We really like the fact that all of the inputs and outputs are on one side and very intuitive. For those who don't want a challenge to install their audio systems, this is the perfect subwoofer for you.
In terms of EQing, there are quite a lot of controls you can tweak. The sub has controls for volume, filters for subsonic frequencies, low pass filters, phase filters, and bass boost. It has a frequency response of 20Hz to 150Hz, so it can definitely pick up sub-bass.
Finally, it has an impedance of 2 Ohm and a sensitivity of 90 dB @ 1w/1m. In terms of sound quality, these are great but please lower your expectations. If you want the absolute best 10 inch subwoofer for your car or home, you absolutely need to get a system that is hard to install.
Don't get us wrong, these are great-sounding subs, but they don't really give you that crazy punch that you are looking for in high-quality subs.
These subs shine in terms of being able to install it anywhere in your car and it doesn't really take up space. Also, for all intents and purposes, you probably won't be able to tell they aren't high-end subs.
The only way you can tell is if you compare it side by side to a high-end system or if you are an audiophile. Otherwise, these subs give you enough thump to handle any audio that is bass-heavy.
Plus, they are really easy to transport and install. We think this is a win-win and we rate these subs the highest.
2. Rockford Fosgate P300-10 Powered 10-Inch Subwoofer
The Rockford Fosgate P300-10 is the best 10 inch subwoofer if you are looking for a high-end powered subwoofer.
First of all, these subs have a quality build. The sound of the bass is incredible and it really hits the lows and sub-bass very well.
These are powered subs that don't need a separate amp because the amp is built inside already.
The Rockford Fosgate P300-10 is one of the best-powered subs on the market.
Although it is a bit of a stretch to call them high-end, we think they can pretty much count as high-end as they are about 80% there.
For the extra 20%, you will need to pay 10x this amount, so you do the math and figure out whether or not that is worth it to you. In other words, we are saying that these subs are at the sweet spot where it sounds great and doesn't cost so much. If you want better audio quality, it will be diminishing returns.
The Rockford Fosgate P300-10 has a closed-loop design so that there is balance in the system. It has a 0/180 phase switch, voltage protection, separate low-level/ speaker level inputs, and a smart on-off system. In terms of EQs, these subs have a built-in bass boost, low pass filters, and remote bass control.
In terms of inputs, it has a removable power lug and an adaptor for a speaker or RCA lines. Overall, the build quality is pretty top-notch. The hard plastic enclosing with a metal grille is not only extremely durable but also helps with the acoustics of the unit.
There is not too much distortion with these bass systems. The thumps and punches are nice and crisp, which is a sign of a great subwoofer.
3. Pioneer TS-A2500LS4 10-Inch, 1,200 Watts Shallow-Mount Subwoofer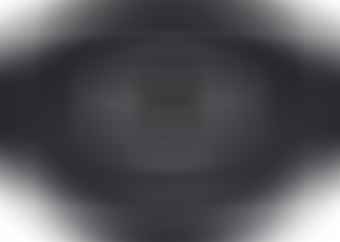 The Pioneer TS-A2500LS4 is the best 10 inch subwoofer if you want a cheap but good-sounding shallow mount system.
These speakers are NOT powered, so you will need a separate amplifier for them. These subs push 1,200 watts of peak power but the RMS is really around 300 Watts, which is still pretty powerful.
These subs are loud and sound pretty amazing for the price. If you want to make your entire car rumble, the Pioneer TS-SW25024 will definitely do the job.
For those who don't expect much from 10 inch subwoofers should be pleasantly surprised. Just be sure to pair it with a nice amp that can handle all this power.
If you want, you can also get these subs in a pre-loaded box, which will save you space and makes it easier to wire up. In terms of other specs, it has a 4-ohm impedance and a 20-120 Hz frequency response.
These subs hit the lowest of the lows and blend well with your mids and tweeters.  We think these are the best-unpowered component subs you can find for this price. Pioneer is a solid brand in the audio world.
Although they don't make the best high-end speakers, they definitely make the best speakers for the average joe. They also have great customer support and warranty policy.
How to choose the Best 10 Inch Subwoofer?

We think the most common misconception in the audio world regarding subwoofers is the difference between good bass and more bass. Many people think that just because a sub thumps hard and all the windows are shaking means that it is good.
A good-sounding bass will produce deep sounds and won't overpower any of the other elements in the music. Of course, the center of a good sounding system is power, but there are other elements that contribute to the overall sound as well.
There are many soft things about subs that can't be extracted from looking at specifications. The build quality is extremely important and can make a huge difference in sound quality. We strongly suggest you read over other reviews and get a good feeling of what to expect for certain speakers.
Just remember that you typically get what you pay for in the audio world. However, for the top-end subs, most people won't be able to tell the difference between $200 subs and $2000 subs. There is a certain point where more money does not buy you much more audio quality.
What is the difference between Powered vs Unpowered 10 inch subwoofer
The first thing you want to consider when choosing the best 10 inch subwoofer is whether or not you want to save space. If you want this, powered subs are the best way to go. These subs are basically an amp and a subwoofer in one unit, so you don't need a stand-alone amp.
Also, the installation is much simpler as you don't need to hook up all these wires. However, the trade-off is you will definitely not get the most power out of your subwoofer. Most factory systems are powered just because they are easier to set up.
Installing a separate amp and configuring the system can be time-consuming and costly. If you are ok with sacrificing a bit of performance for convenience, a powered subwoofer is right for you.
What type of power do you need to focus on – RMS or Peak Power?
If you want to be able to turn up the volume to full blast and really hear and feel the booms and thumps, you want power.
There really is no way around power. However, you need to watch out for two things. First and foremost, you should focus on RMS power and not peak power, which is what many speaker systems tend to quote.
RMS power is a more accurate representation because it is essentially the average power output delivered by the system. Peak power is normally never hit, so it is a bit of a fictitious number.
Do you need some sensitivity?
You need sensitivity just as much as you need power in any subwoofer. A good subwoofer that has a high sensitivity rating requires less power to produce the same amount of sound.
What is the Frequency Response Range of a 10 inch subwoofer?
This gives you the range of sounds the subwoofer can play. You want a sub with a wide range so it will cover the deep sub-bass and even up to some mids.
Do I need an enclosure for my 10 inch subwoofer?
The type of enclosure has a lot to do with the sound it produces. Typically sealed boxes produce more deep and accurate sounds. Ported and bandpass enclosures produce more volume.
What is the best impedance for a 10 inch subwoofer?
Impedance measures the flow of sound and is expressed in ohms. It is safe to say that most subwoofers are rated at 4 ohms impedance. The most important part of the impedance number is to know that you need to match your amp to your subwoofer impedance numbers. If you don't do this, you put your entire system at risk of damage.
Final words
Finding the right 10 inch subwoofer is always going to differ from one person to the next. Everyone has different tastes and a different idea of what makes a good 10 inch subwoofer.
However, there are some common features that all of the best 10 inch subwoofers have. In this article, we provided you with an idea of what those features are. We have also ensured that you can select the top-rated 10 inch subwoofer with our list of selected three. Now, I am sure you made up your mind. You just need to get your wallet out. That's the hardest part.
Reference
https://asa.scitation.org/doi/abs/10.1121/1.3082115
https://iopscience.iop.org/article/10.1088/1361-6463/aa78e5/meta