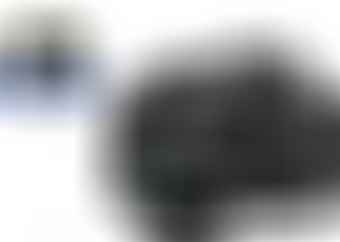 Nikon D3300 DSLR Camera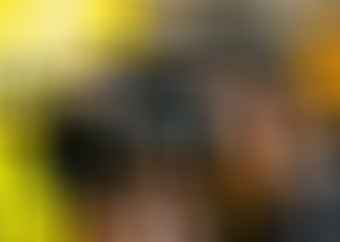 If you want an advanced camera but are also on a tight budget, you may be able to buy the best DSLR under 500. A Digital Single Lens Reflex camera or DSLR is a steep upgrade from point and shoots and cameras on your phone. They are much higher in quality, durability, and speed and used in most professional settings.
Simply put, a DSLR uses mirror mechanisms to reflect light from a camera lens to an optical viewfinder via a mirror angled at 45 degrees, which allows you to view and frame the shot. Then when you press the shitter, the mirror is flipped out of the way and light to go to an image sensor. The basic mechanism behind this type of camera hasn't really changed at all throughout the year, although the SLR has changed from physical film to a digital format, thus the DSLR. Unlike the point and shoot, most DSLR cameras have interchangeable lens, which means you can swap out various lens on the camera to produce the results you want.
The lens quality and type has a big effect on the amount of light that makes its way to the viewfinder. It is well known that pictures taken by a DSLR is significantly better than that of a point and shoot or compact digital camera. This is especially true in low light conditions. Additionally, DSLR cameras are much faster than compact cameras and can capture things in motion. They also have a lot of accessories to accommodate for different environments. However, there is only one problem: price. DSLRs are expensive and unless you use your camera to make money, most people can't justify the purchase. Luckily, there are some DSLRs under $500 and we have scoped them out for you. We have put together a buying guide below to inform you about the best DSLR under 500.
Best DSLR Under 500 Reviews
Nikon D3300 DSLR Camera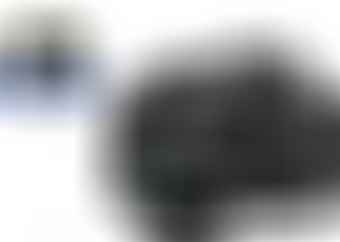 If you want the best DSLR under 500, one of the better options is the Nikon D3300. It is known as the king of the entry level DSLRs and one of the main reasons people buy it is because it is lightweight and extremely portable. Please keep in mind that this is definitely not Nikon's flagship premier product, but for its performance and price point, you can't really get a better deal.
Why do we like this DSLR so much? It has a 24 MP APS-C sensor to give you great quality images, it has a long battery life, comes with a whole bunch of lenses and accessories, and it is very easy to use, which is perfect for beginners. In terms of the sensor, the D3300 got rid of the low pass filter, which gives the camera even more details and sharpens images compared to previous Nikon Models.
The native sensitivity range runs from ISO100 to 12,800 and can be expanded to ISO25,600 so there is plenty of flexibility for all lighting situations. The D3300 has the EXPEED 4 processing engine, which allows you to shoot in burst mode for a frame rate of 5 FPS and allows for Full HD movies with continuous autofocus. There is also a nice microphone port and a stereo mic to help recording better sounds. We also like how there are quite a lot of special effects for boosting your pics and they can all be previewed on the LCD screen. The D3300 also has a 420 px RGB sensor for the Auto Scene Recognition system as well as a 11 point Auto-Focus system. Finally, we find the battery life quite remarkable and can take around 700 shots.
Canon EOS Rebel T5 Digital SLR Camera
If you want the best DSLR under 500 and willing to settle with the bare minimum, the Canon EOS Rebel T5 is the right one for you. This DSLR is definitely one of the cheapest you can get and still be able to call it a DSLR. It has a 18 MP sensor, full 1080P HD video, and a 3 inch LCD screen. Don't expect to be blown away by the Rebel T5, but definitely expect to get good value for your money.
With this camera, you get something that is easy to use and will handle all of the basics that an amateur photographer needs. First of all in terms of performance and picture quality, it is basically what you expect an entry level DSLR to be. The stock lens is not so great and we definitely recommend you to swap it out with something better. In terms of processing, it features the DIGIC 4 processor, which is a bit of an outdated system for Canon.
Nevertheless, its top speed is 3 FPS so don't expect to be burst shooting for long periods of time. Also it only has a basic 9 point AF system.  The T5 has a ISO rangeo f 100-6400, but it can be extended to 12,800, although it is probably not even worth it as results are quite poor at this setting. At ISO 800 this camera does very well and starts to decline as you go higher in ISO. In terms of video, it produces decent quality 1080P videos. Overall, the T5 is quite easy to use and feels quite lightweight, although it has a bit of a cheap plastic feel to it. But for such a cheap entry price, we have to recommend it for those on an extreme budget.
Pentax K-50 16MP Digital SLR Camera Kit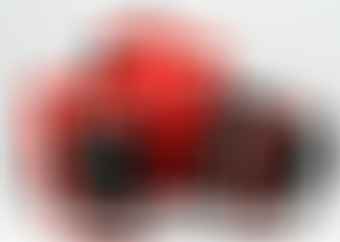 The Pentax K-50 is the best DSLR under 500 if you want a something that is in between a barebone DSLR and an entry level DSLR. In other words, it has pretty decent performance, but it can't top the Nikon D3300. This camera is built tough and includes a weather and cold resistant shell and is totally dustproof. In terms of specs, it is pretty much what you expect from a DSLR under 500.
It features a 16 MP sensor, 11 point autofocus, max shutter speed of 1/6000 of a second, burst mode of 6 FPS, ISO sensitivity of 100 to 51200, in body image stabilization, a 3 inch LCD, and full 1080P video. The K-50 is easy to use and feels quite solid despite its all plastic design and construction. Best of all, it comes in 3 colors: white, black, and red. The red color really makes this camera stand out. The buttons don't feel too cluttered, despite the numerous feature it offers and 19 different functions. All in all, the Pentax K-50 is pretty much what you would expect from a budget DSLR in terms of performance, build quality, design, and functionality. What separates it from the pack is really just that lush red color, which we think is really cool and makes this color pop.
Best DSLR Under 500 Buying Guide
For those who want a DSLR and are on an extreme budget, we have good news for you. There are definitely DSLR cameras you can buy for under $500. Of course there are even cheaper cameras, but you will find it hard to find a new DSLR. But don't get too excited, these models will most likely be bare bone and entry level. But in the photography world, it is much better to have an entry level DSLR than a fancy compact camera.
DSLRs allow you to have full control over the art of photography. You need to be the master of your canvas and understand your tools. With a DSLR, you can no longer rely on auto shoot modes. You must completely understand the environment, angles, lighting, focus, and whatnot. But before any of this and even getting your hands on the best DSLR under 500, you must familiarize yourself with some of the features of a DSLR and learn the ins and outs of what makes one different from another. We have listed some things to consider below.
Type of DSLR: DSLR cameras can either have a fixed lens or an interchangeable lens. Those with an interchangeable lens are known as true or real DSLRs. Ideally, you want a DSLR with an interchangeable lens so you can put on a wide angle or fisheye lens if needed. There are also fixed lens DSLRs which comes with a fixed factory lens. They are generally cheaper than interchangeable lens DSLR and sacrifice image quality and flexibility. Finally, you have DSLT or Digital Single Lens Translucent. These cameras are very similar to DSLRs except the mirror is fixed and translucent instead of reflective. This means that light that comes into the lens will go to both the viewfinder and the sensor.
Camera Sensor Size: In terms of the quality of the images, the sensor size is way more important than megapixels. Obviously large full frame sensors are great for capturing depth of field and vivid pictures, but they are also very expensive. With smaller sensors, depth of field is compromised and the captured image area also decreases. You should also take crop factor into consideration. Full frame sensors have a crop factor of 1x meaning that capture what is in exactly in the 35mm frame. APS-C cameras have a crop factor of 1.5x or so, so the images in the 35mm frame is cropped by a factor of 1.5x making it look like the image was taken at a longer focal length. APS-C is probably the most common sensor type because they are cheaper and more mass produced.
Camera Viewfinders: The camera viewfinder is used to focus or compose a shot. For DSLR cameras, the sensor and viewfinder are part of one unit so that what you see in the viewfinder is more or less what is actually taken by the camera. There are three types of viewfinders for DSLRs under 500: optical pentamirror, optical pentaprism, and digital/electronic. Optical Pentamirror are more common for DSLRs under 500 because they are cheap and lightweight but are known to produce more dull and darker images.
These viewfinders use three mirrors to capture the image coming from your lens. Next you have optical pentaprism, which uses a five sided prism to reflect images that come from your lens. They produce very accurate and bright images, but are more expensive and heavier.  Finally, you have digital or electronic viewfinders, which don't have mirrors or moving parts. It simply projects a video feed of the image captured by the lens. In terms of quality, they are somewhere between optical pentamirror and optical pentaprism.
Image Stabilization: Even the best DSLR under 500 will have some kind of image stabilization system. It is a mechanism that prevents the picture from looking blurry or noisy if your hands are shaking. This is great for low light conditions. There are three types of image stabilization: digital, optical, and senor. Optical image stabilization is the most expensive and uses a gyroscope to reduce camera shake. Sensor image stabilization also use a gyroscope that is built into the camera sensor. Digital image stabilization is probably most likely to be found on a DSLR under 500. They simply alter the image to reduce blur after it is captured, so kind of like a filter photoshoped effect.
Additional Features: While the above features are the most important, you should also consider some of the additional features that come with a DSLR. For one, you need to consider the size, weight, handling and durability. If you are more into portability, look for DSLR under 500 that is lightweight and small. You may also want it to be waterproof and have dustproof casing. Make sure that it has a good grip so it is not prone to slipping out of your hands when taking a photo. You also need to consider camera speed.
The best DSLR under 500 will likely allow you to capture around 5 frames a second, while a more expensive DSLR can at least double this. Finally, you can consider megapixels, which is not so important a factor in DSLRs, but still a consideration. If you are deciding between two cameras and they are both equal in stats, you might as well go with the one with the most megapixels.
References
https://en.wikipedia.org/wiki/Digital_single-lens_reflex_camera
http://www.digitaltrends.com/photography/what-does-this-do-an-explanation-of-dslr-buttons/