If you have problems sleeping at night, you should look into purchasing the best white noise machine so you can enjoy a good night's rest. White noise machines are also known as sleep machines or sound machines, which are all fancy terms for a little gadget that plays audio in the right frequencies to induce sleep and block outside noise. Some of the white noise machines produce sounds digitally through audio samples and some can produce them organically through an internal fan.
The audio produced by these sound machines is known to match the alpha, delta, and theta brainwaves which naturally induce sleep. Furthermore, sleep machines can block and mask environmental noise by playing frequencies that match the frequencies in your environment. Using sound machines has been scientifically proven to induce and enhance sleep and is particularly useful to babies.
They are also quite mobile depending on what model you buy so you can take them with you while traveling. While some people argue you can just use an iPod to replace a sleep machine, those people underestimate the convenience of sound machines. They often have timers that gradually shut down the music, alarms to wake you up, rich audio samples and speakers, and adaptive sound to mask environmental noise. An iPod cannot replicate these features. You can also use a white noise machine with the best sleep mask to ensure that you fall asleep fast.
Best White Noise Machine Reviews in 2023
1. Adaptive Sound Technologies Sound+Sleep Machine – Best Overall
We really like the Adaptive Sound Machine and think it is the easiest best white noise machine if you are going digital. The way that digital sleep machines work is that they simply play an ambient audio sample through built-in speakers. In terms of audio quality and the quality of the speakers, there is nothing comparable. The speakers face up and really lighten up the room, delivering a rich full sound that sounds like high-definition audio.
The quality of the audio sample is extremely high bit rate (1411 kbps) and there is no clipping or distortion. There are 10 different environmental sounds you can choose from including pure static (white noise), fire, waterfall, ocean, meadow, brook, meditation, rainfall, city, and train. Each soundscape is composed by taking many random samples and randomizing them to replicate continuous sounds. So basically, there will be no loop heard twice. These sounds were researched, tested, and proven to promote swift relaxation based on the music composition of the audio.
This Sound and Sleep Machine uses a really cool technology called adaptive sound. What adaptive sound does is try to neutralize all environmental noises by playing over them. It will determine the amplitude and main frequencies of the main sounds coming from the environment and adjust the audio volume to match it. Basically, if there is a lot of noise in the background, Ecotones will play louder to mask that noise. Don't worry, it will not be an abrupt change like an alarm, so it will not disrupt your process of trying to fall asleep.
Ecotones also has a bunch of other features that make it the best white noise machine that uses digital audio samples. It has a timer that will gradually fade away the audio sample after 30, 60, 90, or 120 minutes of continuous play. There is also a button you can press that will enhance the audio being played and inject random sounds into it such as a breeze. It adds to the overall richness of the track. Overall, this is our top pick and we recommend this product to everyone who has trouble falling asleep.
PROS:
Adjust the sound output automatically
Simple to use
High-quality audio output
Can add multiple sounds on top of each other
2. Marpac Dohm Single Speed Sound Conditioner – Best Organic Natural Mechanical Sound
If you are looking for more organic sound, the Marpac Dohm is the best white noise machine for you. The Marpac Dohm is not a digital white noise machine in that does not use any audio samples to deliver its sound. It is pure analog and uses a fan to produce all of the sounds it makes. The device is made entirely of plastic and contains slits running along the side and top.
These silts can be adjusted to control the pitch of the sound that is produced by the sound machine. The Marpac Dohm produces sound mechanically by producing air through a fan in the middle that flows through the small silts. The sound produced is essentially white noise, which is a bit of a whizzing sound and many people say it sounds like calm static.
We like the fact that this sound machine does not produce a digital sound. The digital sound always sounds a bit unnatural since the sounds produced digitally can never truly replicate the natural sound where it was produced. Also, the acoustics of the room will not match the digital audio samples and thus will not sound quite right, unless you have setup your speakers perfectly.
The whooshing sound this sleeping machine produces is very relaxing and obviously sounds organic. However, by using a mechanical white noise machine you lose some great features and in particular, you really only have one type of noise to listen to. Of course, you can still change the pitch of the white noise but it is not the same as having a lot of various ambient background samples to choose from.
Despite this, many people swear by the Marpac Dohm and love the organic sound. Before committing to the Marpac Dohm, be sure to search for some samples of what a mechanical sleep machine sounds like. All in all, the Marpac Dohm is the best white noise machine that produces a soothing organic sound. Although it doesn't come with fancy functions like alarms, adaptive sounds, or a plethora of different sounds to choose from, it does come with one great sound and it does it well.
PROS:
Mechanical fan sound
Simple to use
High-quality audio output
Has alarms
Include adaptive sound
Not digital
3. Sound Oasis Sleep Sound Machine – Best For Travel
Sound Oasis is the best white noise machine if you don't like the Ecotones machine and prefer different sounds. While we are still gung ho about the Ecotones as the top digital sleep machine, but it is always good to present another great competitor. In terms of the sound quality, we really like the speakers of the Sound Oasis and actually prefer it over the Ecotones machine.
These speakers produce a nice full sound that projects in many directions. The highs and mids on these speakers are clearer on the Sound Oasis vs the Ecotones. In terms of the collection of audio samples, some may be disappointed that there are only 6 different sounds to choose from. You have the sound of rain, ocean, summer night, stream, wind, and white noise. Each sound is recorded with multiple takes and these takes are randomized so it sounds like a continuous stream. So basically, these sounds are not just looped over and over again and do not get repetitive.
In terms of features, the Sound Oasis has a bunch of nice features that make it a contender for the best white noise machine. There is a knob on the sleep machine that controls a timer that gradually fades away the music after 30, 60, or 90 minutes of play. The sound card is also easily removable and you can even insert your own sound card if you want a better experience.
This sleep machine also runs on batteries so you can take it with you on the road. It even has headphone jacks so you can use them in a public area such as on a flight. Overall, we like the Sound Oasis but feel constrained by the limited options on its audio samples. Although we feel the audio quality is slightly better, we still prefer the sounds that the Ecotones produce.
PROS:
You can add your own selection of sounds
Best For Travel
Simple to use
High-quality audio output
Can be set on a timer
CONS:
You need batteries to operate it
4. Hatch Restore Sound Machine For Sleep and Meditation – Best Design
The Hatch Restore Sound Machine boasts the best design among sound machines on the market. It has a sleek and modern look that fits seamlessly into any bedroom decor. Not only does it come with high-quality nature sounds and white noise, but it also has a white noise app for those who prefer extra personalization.
It's like having a personal oasis in your own room, where you can relax, meditate, or simply unwind after a long day. With Hatch Sleep Membership, you can access even more content, such as meditations, sleep stories, soundscapes, and curated wind-down channels. Subscription is sold separately in the app, with a free trial included. A free 6-month trial is available, illustrating how much this white sound machine brand is confident about its product.
Sleepers can set a multi-step routine on the easy-to-use app. Steps can include soundscapes, meditations, sleep stories, and light adjustments, all of which are intended to gently guide users to sleep. The Restore also has a programmable sunrise alarm to wake sleepers up with sun-mimicking light.
Hatch provides the Restore with a 1-year limited warranty against manufacturer's defects. You can also return the Restore in its original packaging within 60 days for a refund.
You have the option to control the device with soft-touch buttons, or through the free companion app for iOS or Android. The device requires Wi-Fi and Bluetooth connectivity. This product removes distractions and helps better sleep.
PROS:
Settings include color spectrum noise
Programmable natural sounds included such as water
Sunrise alarm mimics natural light
Programmable sleep routines include meditations and sleep stories
Simple to use through an app or touch
High-quality audio output
5. SNOOZ White Noise Machine – Best Soothing Sound
The SNOOZ White Noise Machine is the ultimate solution for those who struggle with sleeping due to external noise. The machine is perfect for frequent travelers who require a peaceful sleeping environment, and for sleepers who prefer a range of white noise and fan sounds to snooze comfortably at night. Its fully adjustable tone & volume (10 settings) make it a great option for babies, kids, adults, and even pets.
The SNOOZ White Noise Machine offers the best soothing sound through a real fan, without the cold air. Its portable design makes it easy to take on the go, and it is suitable for various applications such as loud neighbors, city street noise, office privacy, tinnitus, snoring, barking dogs, and noisy hotel rooms.
People who prefer sleeping with a nightlight will appreciate the machine's capability to accommodate this preference. Additionally, the optional SNOOZ companion app can be downloaded to provide remote control, a programmable automatic on/off scheduling timer, a night light, and first-ever nursery calibration to protect the baby's ears.
The device is produced in two colors: gray and black. Note that most resellers for SNOOZ offer free shipping to all 50 states. The White Noise Machine is backed with a 100-night sleep trial. During the trial period, you can return the device for a full refund. The device comes with a 1-year warranty.
Overall, the SNOOZ White Noise Machine is an excellent investment for anyone looking to improve their sleeping experience.
PROS:
Outstanding at soothing sounds
Great for frequent travelers
Easy to use
Comes with a companion app
Adjustable fan tone and volume
Timer and nightlight settings available
Compact
6. Yogasleep Dohm Classic White Noise Sound Machine – Best Value
The Yogasleep Dohm Classic Natural Sound Machine is the best value white noise machine available on the market today. Since 1962, millions of individuals have been enjoying the soothing sounds of moving air that this device produces. Its fan-based natural white noise is known to be the best among all sound machines and helps users achieve better sleep and relaxation.
The Dohm Classic model features customizable sound options with two-speed settings that allow you to fine-tune the volume and tone to your liking. It effectively cancels out any background noise that may be interrupting your sleep, making it perfect for children, adults, and even pets who are sensitive to noise.
This sound device is handmade in the USA, and comes with the added peace of mind of a customer satisfaction guarantee; so if you're not happy with the device, you can return it within 30 days for a full refund.
This machine offers a variety of calming sounds, including the iconic fan-based "white noise", which can help you fall asleep faster and stay asleep longer. With a classic design that blends seamlessly into any environment, it provides a natural and soothing background sound that helps to enhance privacy and mitigate external disturbances.
Note that the Yogasleep Dohm Classic is one of the easiest and most perfect white noise machines on the market to use. You just need one flip of the switch, and rotate the cap and collar, to find the perfect sound for you. It is also powered by a convenient 7-foot AC cord, making it easy to plug in and set up. Whether you're struggling with insomnia or tinnitus, or just want to create a more peaceful environment for work, study, meditation, or relaxation, the Yogasleep Dohm Classic Natural Sound Machine is a must-have sleep aid that will make a noticeable difference in your life.
PROS:
Classic design
Sold to millions
Best price
Two volume options
Easy-to-use
Twist-top noise adjustment system
101-night trial
1-year limited warranty
CONS:
Cannot be used with a smart plug like Alexa to switch it ON and OFF
7. Loftie Alarm Clock – Sleep Sound Machine – Best and Most Innovative
Introducing the Loftie Alarm Clock and Sleep Sound Machine, the best innovative device to transform your sleep routine. Designed to help you wake up refreshed and get to sleep easier, this alarm clock is equipped with a two-phase system that mimics your body's natural waking process.
The Loftie Sleep Sound Machine is the ultimate sleep companion, offering a wide range of sounds to bring calm to your bedtime. The sound machine includes white noise, breathwork, sound baths, guided meditation, and even captivating bedtime stories.
With effortless setup and dependable performance, this device allows you to connect to WIFI and easily control the settings from the user-friendly app. With battery backup, you can always ensure that you wake up on time, regardless of power outages.
In addition, the Loftie Alarm Clock and Sleep Sound Machine let you receive new content updates at no additional cost, ensuring a fresh and evolving experience every time you use it. Plus, with a 30-day free return policy, you can try it for yourself and experience the advantages of this game-changing product. The device comes with Bluetooth capabilities so you can listen to music, podcasts, or favorite audio programs.
Upgrade your sleep routine with the Loftie Alarm Clock and Sleep Sound Machine and transform the way you wake up and get to sleep.
PROS:
Multiple sleep support in one device
White noise and ambient sounds
Nice design
Can be controlled from an app
Easy-to-use
Back up battery
Work as an alarm, white noise, night light
1-year limited warranty
8. Hatch Baby Rest Sound Machine – Best For Children and Babies
The Hatch Rest Baby Sound Machine is the perfect solution for parents looking to create a calming and soothing environment for their children and babies. This machine has been described as the Best For Children and Babies – the Hatch Rest+ is specifically geared toward infants, toddlers, and kids in elementary school.
This sound machine features a variety of nature sounds such as crickets, rain, birds, 3 lullaby tracks, and white & pink noise options. You can program the machine using the hatch sleep app, which is compatible with iOS and Android.
In addition, this baby sound machine also has a light projector display with a full-spectrum color range and 10 preset options, creating a calming atmosphere for your child. There are even sleep programs to help your child with bedtime, naptime, and waking up in the morning.
Please note that this device only works with Wi-Fi and is also compatible with Amazon Echo and Alexa.
The internal battery can operate without recharging for up to eight hours. This product comes with a 60-night trial period and a 1-year warranty against manufacturing defects. Overall, the Hatch Rest Baby Sound Machine is a must-have for any parents looking to create a peaceful and relaxing environment for their child.
PROS:
For toddlers, babies, and children
Can be used with Alexa
Multiple sleep support with Lullabies, white noise, and nature sounds
Nice design
Can be controlled from an app
Easy-to-use
Nigh light
1-year limited warranty
9. Sound Oasis World's Smallest Sound Machine – Best Smallest Machine
The Sound Oasis World's Smallest Sound Machine is the perfect solution for those who like to sleep with white noise or calming sounds. Despite its compact size, this machine offers advanced performance and sophisticated features that rival its larger competitors.
With 10 different noise tracks that range from low to high pitch, owners can choose their preferred sound to help them drift off to sleep. Unlike many other sound machines, the Sound Oasis World's Smallest Sound Machine does not loop its sounds, providing a more natural and relaxing experience.
The volume can be controlled using rotary controls, and the set of earbuds provided allows for personal listening. Alternatively, the machine is compatible with any headphones with a 3.5-mm jack.
The battery lasts for an impressive 30 hours and there is a small indicator light when it needs to be charged. The USB port allows for easy charging and the device itself weighs just half a pound, measuring 1.6 inches by 1.8 inches. Enjoy high-quality sounds that will help you drift off to sleep with the smallest and best sound machine on the market.
PROS:
Very compact
Great for traveling
Includes 10 non-looping tracks that vary by pitch
Earbuds and carrying case included with purchase
Great value
Easy-to-use
Can return within 60 days
CONS:
You can easily misplace it
10. LectroFan Evo White Noise Machine – Best For Snoring
The Adaptive Sound Technologies LectroFan EVO is a game-changing device that improves your sleep quality. This sound machine features 10 fan sounds, 10 white noise variations (including pink and brown noise), and 2 ocean surf sounds.
The device is incredibly helpful for falling asleep in any bedroom environment, especially in a loud neighborhood. You can choose from a diverse library of 22 noise-blocking sounds, including traditional white noise, calming pink or brown noise, a non-looping fan playback, and ambient ocean and surf sounds.
The machine enables you to optimize the volume, and there is a headphone jack for personalized listening. It's 13 ounces lightweight and compact for travel-friendly usage. You can also use the machine on the job if your workplace tends to be noisy. The device can be powered through AC outlets or USB ports and is available in black and gray colors. With this sound machine, you can enjoy uninterrupted sleep and wake up refreshed the next morning.
And it is a life-saving white noise machine we tested if you have a partner that snores.
PROS:
Non-looping fan and white, pink, and, brown noise sounds
Wide range of listening material
Much more than white noise
Great help against snoring
Great value
Easy-to-use
Can return within 30 days
CONS:
Only two colors available for the device
What to Consider When Purchasing a White Noise Machine – A Buying Guide
There are 8 features that you need to consider before you decide which white noise device may work best. These are:
Sound Options
Volume Options
Price
Smart Features
Display
Timers
Portability
Other Features
1. Best Sound Options
White noise machines provide different sound options. These sounds can be categorized into two clusters. The first cluster regroups pre-recorded sounds (birdsong, waves, etc.). The second cluster generates mechanical sound, mainly using a fan.
Choosing between a recorded sound or a fan noise largely depends on personal preference. The fan sound that white noise machines produce is commonly used to help mask unwanted noise or provide a soothing background sound for sleep or relaxation. While the white noise option is effective for many users, the vast majority of users will buy white machines with recorded sounds. The reason is that these can provide a wider variety of options to suit individual preferences. Ultimately, the decision to choose a white noise or fan noise machine with recorded sounds comes down to user preferences and specific needs.
2. Volume Options
When it comes to white noise machines, the volume options are a crucial feature to ensuring a restful night's sleep. The white noise option should be low enough to be pleasing but powerful enough to mask outside noise that may be interfering with sleep. Additionally, the machine should have different sound options, such as fan sound or fan noise, to cater to individual preferences.
It is important to note that the volume of the machine should not be so high as to damage hearing and should especially be monitored in children. Studies have shown that excessively loud white noise can be especially harmful to them. Most white noise machines have a wide range of volume options and sensitive controls, allowing for customizable volume levels. However, some lower-end or minimalist models may only allow for two or three volume settings, so it is important to consider these options when purchasing a white noise machine.
3. Price of White Noise and Nature Sounds
There's no shortage of options available at a variety of price points. Generally, most models fall under the $100 mark. These prices make white machines a relatively affordable investment for those seeking better sleep and relaxation. However, it's important to note that the more budget-friendly options may come with fewer features or a simpler design.
On the other hand, higher-end models may have added bonuses such as lights or alarms, which can be useful for certain individuals. Ultimately, the decision of which white noise machine to purchase should be based on personal needs and preferences. If all you require is a soothing sound to help you sleep, a more basic model may suit your needs just fine. Otherwise, if you're looking for additional bells and whistles, investing in a pricier model could be worthwhile.
4. Smart Features of White Noise Sound Machine
With the rise of smart technologies, it is no surprise that white noise machines are incorporating smart features as well. These features include integration with apps and home networks, along with additional functions like lights or routines. While app connectivity may not be essential for all situations, it can be beneficial for parents who want to have control over their child's white noise machine.
By using an app, parents can adjust the sound and volume remotely or even set a schedule for the white noise to turn on and off. Additionally, some models can even be connected to smart home systems like Alexa or Google Home, allowing for voice control and hands-free use. Overall, these smart features offer advanced functionalities and added convenience for those who want ultimate control over their white noise machine.
5. Display of the Best White Noise Machine
When you're about to choose your white noise sound machine, you must make a decision on lighting options. Basically, it's essential to consider the display features to ensure they don't disrupt your sleep. Many high-quality sound machines are designed with limited to no lights, while others allow for adjustable brightness or color.
Some machines have clock screens that may be helpful if you are using the sound machine as an alarm clock or to time activities, while others function as a night light. Those with night light options provide more flexibility in terms of color and intensity, so you can choose one that suits your preference. Ultimately, it's important to select a white noise machine with lighting that doesn't disturb your sleep and instead helps create a peaceful environment conducive to relaxation.
6. Timers
One of the key features you may want to invest in is to be able to program the machine to automatically switch off after 30, 60, or 90 mins or to even operate all night long. This is ideal for people who want to use the machine to help them fall asleep but do not want it to run all night long. Many white noise machines have a preset timer that can be adjusted to switch off after a certain amount of time.
More advanced models allow for programmable on and off-timers that can be set through an app. These timers can be customized to turn the machine on and off based on the user's sleep pattern, making it a very effective tool for improving sleep. Overall, the timing function of a white noise sound machine is an essential feature that allows for optimal use and ensures a better night's sleep.
7. Need for a Portable White Noise
When looking for a white noise machine, it's important to consider its portability. If you plan on taking your sound machine with you on trips or just simply moving it around the house, then a portable white noise machine is crucial. While many white noise machines are small, some may still require a plug-in outlet or have a significant amount of weight which can be inconvenient.
Luckily, there are travel-friendly models available that are light in weight and can be charged via USB which makes them perfect for use on the go. These machines often come equipped with a range of sound settings to help personalize your experience, which can help to soothe a restless sleeper or create the perfect ambiance for relaxation. So if you're looking for a portable sound machine to help you get some quality rest on the go or at home, consider a model that is lightweight and easy to use.
8. Other Features
Aside from its primary function of providing soothing background noise for sleep, people use white noise sound machines for a variety of other purposes. Many models, like the popular Hatch Baby Rest, come with added features like alarms and lighting options to further enhance the user's sleep experience.
Some also offer USB ports for charging electronic devices, which can be helpful for those who like to fall asleep to music or other audio. A less common but highly sought-after feature is a headphone jack, which allows for a more personalized listening experience, especially for those who share a room with a partner who may not be interested in white noise or other sleep sounds. When considering which white noise machine to purchase, it's important to consider which of these additional features may be necessary or useful for your specific needs.
FAQ – Frequently Asked Questions?
What Does White Noise Mean?
White noise is a noise that we perceive in our daily routines. It is a noise that we consider a humming sound. It is also a noise that can annoy us and can lead to changing our mood throughout the day and night. to be more precise, these sounds include fans, television static, and air conditioners.
White noise incorporates all of the frequencies in the audio spectrum. Different notes and sounds are produced by a combination of different frequencies. Low frequencies produce bass and higher frequencies produce treble and melody.
White noise has a flat frequency spectrum, which means the intensity level (volume) at each frequency is the same, so the low frequencies are counterbalanced by the highs.
What Does White Noise Sound Like?
It is pretty close to static from your TV or radio or a whooshing sound.
There are many other sorts of noise defined by the audio community as well. You have black noise or the lack of sound, brown noise, pink and blue noise. For the other noises, there is not a flat frequency spectrum. The intensity or volume scales as you move up and down the frequency spectrum although every frequency is represented. White noise does a good job of masking outside noise by making sure all of the frequencies are covered. When a frequency plays over the same frequency, they mix together and become indistinguishable. Because white noise contains every frequency, it is able to mix with any sound.
What Does Masking Noise Mean?
Masking noise works like this: when there is a one-on-one conversation going on in a room, you can easily determine what someone else is saying. However, when there are more and more conversations going on, it becomes harder to figure out what the person you are having a conversation with is saying. It will be hard to concentrate on one conversation and all of these voices get blended together. White noise is like injecting a room with loads of conversation at all frequencies. It will mask outside noise by dumping it with a slew of frequencies to the point where you can't tell where the sound is coming from.
Why Use the Best White Noise Machine?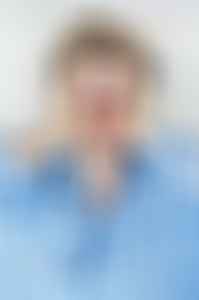 It is important to get a good sleep so your brain and body can recover.  Having a good night's rest is great for maintaining good mental health and flushes of toxins in your brain. Regrettably, many people in this world suffer from insomnia and some degree of problem-inducing sleep. By using the best white noise machine or the best sleep machine, you can help induce sleep by simulating a natural-sounding soothing environment and by blocking out environmental sounds.
White noise machines are also called sound machines or sleep machines. They produce white noise or some natural soothing sound such as the sound of a waterfall either digitally or mechanically through pushing air. White noise machines are known to block outside noise by using white noise, which is playing a sound from every frequency in the audio spectrum.
Some white noise machines can also adaptively adjust their volume to mask a sudden disturbance outside, such as construction or a dog continuously barking.  Sleep machines can be used everywhere including in your office, in the bedroom, and even while traveling. They are especially useful when you are traveling when you are sleeping in a different environment. There could be new rowdy neighbors or a loud dog preventing you from falling asleep. By using the best white noise machine, you can condition yourself to fall asleep even in a different place.
What Type of Background Noise is Best for Sleeping?
A variety of sounds can be effective, but white noise, pink noise, and brown noise are the most prevalent and commonly used. These noises contain all audible frequencies, making them particularly suitable for sleep. They help to "fill in" the gaps between any other unwanted noises that may wake us up.
Adaptive sound technologies are also commonly used in sleep-specific sound machines and apps. These offer a wide variety of sound options, including nature sounds such as rainfall, ocean waves, and bird songs. These sounds offer natural and relaxing options for white, pink, and brown noise. In conclusion, the best background noise for sleeping is subjective and varies from person to person. However, incorporating pink, white, or brown noise, as well as nature sounds, into your sleep routine can help create a peaceful noise environment for you to fall asleep and stay asleep throughout the night.
Can White Noise Be Harmful?
White noise is normally considered to be a safe option for those looking to improve their sleep quality and block out unwanted sounds. However, there are some risks and considerations to keep in mind. Firstly, any prolonged noise over 70 decibels can potentially damage hearing. So it is important to adjust the sound of a white noise machine to remain at a lower volume than this.
Using white noise as a part of tinnitus therapy on a regular basis may cause long-term issues for those with tinnitus conditions. However, this is unlikely to be a concern for the majority of people. If you have concerns or underlying health issues, it is always best to talk with your doctor before starting a new routine involving white noise or any other noise options. In general, white noise sound machines are a helpful tool for creating a comfortable sleep environment, but they should always be used with caution.
Is White Noise Helpful for Focus and Concentration?
White noise is a consistent, ambient sound that has been suggested to be helpful in blocking out external noises to aid focus. And the top-rated white noise machines are designed to block ambient noise pollution, such as background conversations or traffic sounds. By filling in the gaps with a consistent sound, the noise pollution is dampened, thereby helping many people who work in loud spaces or are easily distracted.
However, some people may find white noise to be distracting, so it's important to find the right type of noise for your personal preference. White noise also has the added benefit of helping you sleep, by blocking out environmental noises and encouraging relaxation. While there are indications that white noise may affect perception and cognition depending on the timing and task at hand, many people find that white noise is helpful when it comes to focusing on their work or tasks in a loud or distracting environment. Ultimately, the effectiveness of white noise for focus may vary between individuals, but it's worth considering as a potential solution for those who struggle with noise pollution.
Are White Noise Machines Safe for Infants and Children?
White noise machines have become increasingly popular for soothing infants and young children. These devices emit a constant sound replication of ambient sounds, such as rainfall or ocean waves, which can help infants fall asleep and stay asleep. Despite their popularity, some parents wonder if these machines are safe for their child's hearing.
According to recent research, white noise machines appear to be safe for children of all ages, as long as they are used properly. A study has shown that some models of white noise machines may produce sound levels that could harm an infant's hearing ability. However, the study's authors recommended using the machine at a comfortable volume and distance from the crib. Also, it is not advisable to play the machine for extended periods. In conclusion, white noise machines can be a helpful tool for parents looking to soothe their child's sleep; however, it is essential to pay attention to the machine's volume, position, and duration of use to ensure safety.
Is it OK to play white noise all night?
Like all things, there are potential risks to using white noise machines. Though many experts find nighttime white noise to be a safe and effective treatment for restlessness, some studies have suggested that repeated use of white noise could be harmful to the body, especially for those who suffer from tinnitus, or ringing in the ears. It's important to weigh the benefits and risks when deciding whether to play white noise all night. If you're not sure, consult your doctor or healthcare provider to determine if it's a good option for you.
What is the difference between bright and deep white noise?
There are two white noises that many hear about: bright white noise and deep white noise. Bright white noise sounds similar to the sound of a fan, while deep white noise is lower in frequency and resembles the sound of ocean waves. White noise machines can help create a more peaceful environment for sleep by drowning out disruptive sounds like traffic or snoring.
References
https://pubmed.ncbi.nlm.nih.gov/34049045/
https://news.umiamihealth.org/en/white-noise-and-sleep-whats-the-connection/