Fixodent Extra Hold Denture Adhesive
Why do you need an adhesive for your denture?
It is estimated that nearly half of the people using dentures use some form of adhesive to keep their dentures in place.
By using the best denture adhesive, you can improve the fit and comfort of your dentures and prevent them from falling out. While well-fitted dentures should stay in tight anyways, many people still use denture adhesives to feel more secure.
Dentures are used to replace missing teeth and should be removed every night before you sleep. They can become loose in your mouth as your bones change and your gums recede more and more. This is usually a problem when you first lose your teeth and have dentures fitted immediately afterward.
It is more common for people to use dental adhesives when they first get dentures in order to adjust to their fit and account for their changing bone structure and receding gum line. Lower dentures are generally harder to maintain than upper ones because they have a smaller surface area to adhere to and the tongue can displace the lower dentures easily.
The best denture adhesive comes in many forms: pads, powders, and paste. Pads and strips are easy to apply with no messy ooze and cleanup to deal with. However, they may need to be trimmed in order to properly fit the shape of your mouth and denture.  Powders need to be mixed with water to activate and have arguably the easiest cleanup when taking it off at night. Pastes are the most widely used type of denture adhesive but also have pitfalls.
They are typically messier to apply and clean up and if you use too much they can change your bite or cause jaw problems. The problem with most dentures is that they are water-soluble, which means they can be accidentally ingested when people eat or drink, or even produce saliva.
Also, there are some denture adhesives that contain an unhealthy level of zinc which can lead to neuropathy and nerve damage, so those should be avoided. Denture adhesives are great for those who want to secure their dentures to their mouths and have an easy way to take them out.
What is the Best Denture Adhesive?
Fixodent Extra Hold Denture Adhesive Powder
Fixodent Extra Hold is the best denture adhesive if you want a powder adhesive. It is a very popular brand in the denture adhesives world and its denture powder is proof of its success.
This powder adhesive is great for full or partial dentures and prevents food from getting into your dentures. The powder is really an amazing product. It is thin when applied and comes with very little residue.
The holding power is truly amazing with this product and can last the entire day! You can pretty much bite through any kind of food with this hold without loosening up and getting that squishy feeling at the back of your gums.
These denture adhesives also stay perfectly intact with liquids. With Fixodent powder, you no longer have to worry about any goop on your dentures or any messy cleanup.
Application is very easy:
First, clean your dentures
Then take a drop of water or your saliva and wet your fingertips and apply it all around the inside of the denture
Next, loosely sprinkle some powder on the inside of the denture and let it sit for a minute
Finally, dump out the excess powder that didn't stick into a funnel and put it back in the bottle to save for later.
The only thing we have to warn you about is that it contains zinc, which has been a bit of an irrational scare in the industry for years. Sure heavy doses of zinc do cause neural damage over time, but you are using such a trace amount that it really shouldn't matter. Overall, the Fixodent powder has one of the best holds in the industry and that reason alone should convince you to try it.
2- Secure Denture Bonding Cream

Secure Denture Bonding Cream is the best adhesive if you want a white paste-based solution.
It has about a 12-hour holding window, which is quite good compared to the competition. We like these denture adhesives because they don't really ooze out like the other paste-based products. This is because you don't need to apply much for it to work: just dab it on and smear.
They also come off easily with rubbing alcohol. However, without it sometimes you may have trouble removing it at night. Sometimes they tend to have such a stronghold! Sometimes gargling hot water in your mouth will do the trick.
Soak your dentures in a bowl of water overnight to ensure that all of the paste comes off. The selling point of these denture adhesives is that they are non-water soluble. This means it will not dissolve with any food, liquids or saliva.
This also means it will not alter the flavor of your food. You don't need to risk swallowing any of it when you eat or drink. The adhesive stays nice and secure in your mouth when you are eating or drinking.
This is when most of the denture adhesives fail to maintain a hold. A tube of this lasts about a few months. It is by far the best denture adhesive in paste form. Make sure to wait a good 30 minutes after application before eating or drinking.
3- Super Poligrip Comfort Seal Denture Adhesive Strips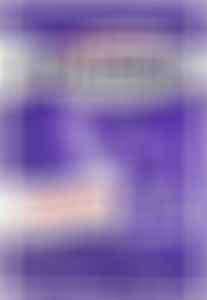 If you want the best denture adhesive that is in the form of adhesive strips, definitely look into the Super Poligrip strips. These strips are strategically designed in a way so that food particles are sealed out. The selling point of this product is that it sells more food particles than its competitors. This holds to be true even after our series of stringent lab tests.
Without using a denture adhesive nearly 75% more food particles will enter the space between your denture and gums. We can safely say that the SuperPoligrip denture strips bond well to your dentures and fit all different sizes.
You may have to end up cutting up the strips if for some reason it does not fit your dentures. However, we view this as a minor inconvenience. Also, these strips are zinc free, which has always been a big concern in the industry.
These denture strips hold up to 12 hours, which is at the top end of the spectrum vs competitors. Of course, this all depends on how you wear them. Also, it depends on the amount of food you consume throughout the day.
Finally, you need to factor in the overall fit of the dentures. Overall, this is the best denture adhesive if you don't want to deal with the messy ooze of creams or pastes.
References: