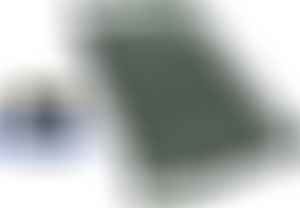 Sunbeam Xpress Heat Pad
If you need to need to keep yourself warm, whether it is outside in the cold, while traveling, or even in your own home, you should invest in the best heat pad. Heat pads don't just keep your warm – they can also relief muscle and joint pain. If you know what you are using the heat pad for, it is much easier to determine the best heat pad for you.
If you are in it to relief muscle pain, you will need a heat pad that doesn't take up too much space and allows for different heat settings. There are even some pads that include straps and some that alternate between hot and cold. If you are simply looking for a pad that keeps you warm, you'll probably want a bigger pad. You will likely need a pad that isn't cluttered with a bunch of wires and coils. Finally, you need to consider the insulation level of the pad, because you will want to keep it warm for the longest time possible.
Best Heat Pad Reviews
Sunbeam Xpress Heat Heating Pad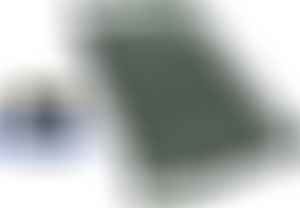 The Sunbeam Xpress is the best heat pad if you are looking for a quick convenient way to relief muscle and joint pain. The Sunbeam Xpress prides itself on its fast heat up time – it only takes a good 5 minute to start feeling the heat! This is a good 3 times faster than its competitors. The integrated microplush cover will not shift and feels nice and soft. It is even completely machine washable.
The controller features a digital LCD display and 6 heat settings. It also has an auto off function and a timer which automatically shuts off in a preset time period.  The pad is extra large and at one feet by two feet of area it covers up large areas of your body.
We really like this heat pad because of the soft material. It feels great on the skin and is super durable. While other pads have a lot of promise at first, none of them except Sunbeam Xpress really hold up after a few washes. Also you get an extra wide coverage area because the heat pad is made large. It can go full across your lower back with no problems. The digital controller is easy and intuitive to use and never breaks down. Best of all, we really like the heat up speed in just 5 minutes. This is unheard of in the industry and definitely what separates this heat pad from the rest of the pack.
Nature Creation Upper Body Hot and Cold Therapy

Nature Creation makes the best heat pad if you are looking for a targeted solution. This product works great for the upper back, shoulders, and neck. Because traditional heat pads are generally big and bulky, Nature Creation has designed a system to be used for specific areas of the body. These pads are specifically fitted for your neck, shoulders, and upper back.
A typical mat like heat pad cannot really reach the same coverage area as these custom pads.  There is even a small Velcro patch up front to secure the upper torso, so you can use it hands free. These targeted pads by Nature Creation are great to relief sore muscles, achy joints, and tendonitis. You can even use it to keep warm during the winter and cold during the summer.
If you want the pads hot, you just simply put it in the microwave. Don't worry, they are completely microwave safe. If you want them cold, just stick them in the freezer. We like the fact that these heat pads also turn cold as well. While we normally use these on heat mode, every now and then during the heat of the summer we find these useful on the cold setting. Additionally, these heat pads come with a nice aroma, made with 11 different herbs. This adds a nice finishing touch to the hot cold packs. All in all, if you are looking for the best heat pad, you should seriously consider Nature Creation. Although it is only constrained to the upper body, you can always supplement it with other heat pads for the lower body. We really like its ability to go both hot and cold, it's targeted fit, and it's nice smell.
Sunbeam Quilted Polyester Heated Mattress Pad
The Sunbeam Heated Mattress Pad is great for those who are looking to warm their beds when it is cold outside. Although it is not intended to be used for muscle and joint therapy, we can definitely see situations in which it could work. In particular, it will soothe your aching muscles and joints while you sleep. In terms of electric mattress pads, Sunbeam clearly makes the best. They have been around the industry for over 100 years and definitely know what they are doing.
These pads are machine washable and dryer safe. It comes with a controller with 10 different heat settings and an auto off function. It is nicely padded and feels extra soft so you definitely don't feel the coils or wires running through it. The wires and coils are made with the proprietary ThermoFine technology, which makes sure you get an evenly distributed level of warmth while you sleep.
The Sunbeam Heated Mattress Pad really is the leader of the pack when it comes to mattress pads. No other pad can deliver the same level of comfort and durability. These pads don't peel and last after several machine washes. We can't really say the same about other competitors. In terms of comfort, we really like how these pads feel. They are ultra soft and come with a 5 oz fill. The thread count is 140 and while it is definitely not the top line of gear at Sunbeam, we think this set present great value. Sunbeam also offers 200 thread count, premium soft heat pads, but they are a bit more expensive and feel about the same.  If you are going to get a heat mattress pad, do yourself a favor and just get something from Sunbeam. With a 5 year limited warranty, you should also feel a lot safer about your purchase.
What are Heat Pads?

Heat pads are also known as electrical pads. These pads plug in to a wall to draw power from an outlet. After choosing a heat setting, electricity from the outlet generates heat through nichrome coils. There is a layer of plastic that serves as a buffer that separates the coils from the skin. Most electric pads or heat pads come with an auto off function to make sure they don't get too hot and catch on fire.
The earliest form of heat pads is basically a water bottle or thermos. It is still being used today as a reliable source of heat. Hot or even cold water is filled in the pad and then placed on you to either relieve you of muscle or back pain or to keep your warmer at night. There is usually enough insulation in the heat pads to make the hot water last overnight and to keep the same relative temperature.
Over the years, the traditional water heat pad model has been replaced with electrical pads. Electrical pads offer way more versatility in terms of settings and temperatures. They also have built in features to prevent them from overheating and timers to turn off the pad whenever you want. Electrical pads are used to warm the bed at night and to relieve muscle and joint pain. There is usually not a huge price difference between water and electrical pads. Water based heating pads are a lot more safe to operate while electrical pads give you way more flexibility in terms of heating options.
You can also have microwavable heating pads, which are keep warm by placing it in a microwave oven. They are usually made of a thick insulative material that can withstand being inside a microwave. They can also have aromatic compounds included inside that are released when heated. Finally, you can also have chemical heat pads, but these are usually disposable. They normally employ a one-time chemical reaction that get triggered inside the pad and keeps it warm for hours. These chemical heat pads are ideal for camping trips and cold places to keep your hands warm in the freezing cold.
Heat Pads to Treat Pain
Many times of muscle or back pain comes from the excessive strain or exertion of a muscle or joint. This tension can often lead to poor circulation of blood in the region and this in turns sends pain signals to the brain. By applying heat to the muscle or joint, you end up dilating the blood vessels in the area and increasing the blood flow and supplying it with more oxygen. You also stimulate sensation in the skin which also acts as a signal block for pain to the brain. Finally, you end up increasing flexibility, which in turns decreases painful stiffness of soft tissues in the area being affected. So in summary, heat leads to the increased circulation of blood in the affected area, which relaxes your muscles and joints and blocks signals of pain from reaching your brain.
References: