ResMed Airfit P10 Nasal Pillow
If you suffer from sleep apnea, you will likely need to use a cpap mask to help you breathe normally while asleep. Those who suffer from sleep apnea know that the airway can be blocked while you are asleep, which results in you waking up and grasping for air. Long term sleep apnea if left untreated can result in high blood pressure, heart diseases and even death. A cpap mask is something you wear around your head when you sleep that helps maintain a constant airway. This prevents the gag reflex from occurring, which wakes you up.
Cpap masks come in various forms and sizes. The best cpap mask for you will be the one that feels the most comfortable and delivers the most consistent airflow. Ideally, you should look for cpap masks that are lightweight so you don't feel the weight on your face too much. Also, you should look for a mash that is flexible so that it fits faces of all sizes and shapes. Some people may have elongated heads and some have extra wide heads, so it is important to have a versatile cpap mask. Please see below for more information about cpap masks in our buying guide section and for our detailed reviews.
Best CPAP Mask Reviews
ResMed Airfit P10 Nasal Pillow

The RedMed Airfit P10 is the best nasal cpap mask if you are looking for a lightweight minimal design. These nasal pillows are NOT designed for people who want to use it under high pressure settings because it will cause the build-up of backpressure and discomfort.  ResMed is a solid company and design some quality products in the cpap mask space. They are a fully dedicated company for treating sleep apnea and have the resources and research and development to create outstanding products.
ResMed has won two red dot awards for design and one of them is for the P10 nasal pillow! For those of you who don't know, the Red Dot Award is the most prestigious design award in the world. What the iPhone is to the smartphone world, the Airfit P10 is to sleep apnea world. The Airfit P10 is ultra lightweight, coming in at just 1.6 ounces. It features the QuietAir woven mesh venting technology, which directs exhaled air quietly and makes it a lot less noticeable for you and your partner.
The AirFit P10 also has a highly durable flexi-tube which allows you to move around free without having the nasal seal fall off. With other cpap masks, the nasal pillow tends to fall off more as you roll around during your sleep. The AirFIt P10 mask is easy to use and to assemble and is ultra comfortable. Resmed has clearly put a lot of time and money into designing the best cpap mask to fit faces of all sizes and shapes. The P10 is clearly lighter and quieter than any nasal pillow cpap mask we have tired. Its proven track record and positive reviews from so many patients goes to show just how much of a leader this device is in the world of treating sleep apnea.
We asked long term users and industry experts their opinion of the AirFit P10 and the general consensus is that it is hands down the best cpap mask out there. In fact, anything by ResMed was wildly praised for its ingenuity and design. The most common positive remark is that the AirFit P10 fits comfortably on everyone's face without having to mess around with straps and adjustments. And because it is extremely lightweight, it definitely doesn't feel heavy or cumbersome on your face. One of the most common complaints about the AirFit is that it will sometimes stretch out over time. This may lead to a loser strap and fit. Also, the AirFit is definitely more expensive compared to comparable brands on the market.
Philips Respironics Wisp Nasal System 
Philips Respironics Wisp is the best full face cpap mask if you want a premium nasal mask. Nasals masks are a bit of a middle ground between full facial masks and nasal pillows. Full facial masks cover the entire nose and mouth while nasal pillows only go under the nose and cover the upper lips. The Wisp Nasal System covers the entire nose only and doesn't not block any kind of vision so you can still read books and watch TV without feeling annoyed. The fit of the Wisp is great with its tip-of-the-nose cushion design which forms a nice tight seal around your nose with it feeling too uncomfortable. The headgear that comes with this mask is easy to adjust with some simple clips and fits snugly.
You can also reverse the headgear frame and choose between soft suedette and silky sateen, depending on your personal preferences. We think this is a really nice feature to have, especially when you are trying to sleep on your side.  The tubes are also nice and sturdy but also bend easily without ripping out the nasal piece. There are three different cushion sizes to choose from: large, medium, petite. These should fit over 98% of all patients. Overall, the Philips Respironics is a great versatile device and the best cpap mask if you want to fully cover your nose without sacrificing any vision.
We sent out a detailed survey to various users of the Philips Respironics Wisp to get a sense of how people are liking or disliking this product. It is safe to say that most people consider the Wisp about as good as the ResMed Airfit P10. It comes down to personal preference which one you like more. Many users have used both and these users say both Resmed and Philips manufacturer great cpap masks. The main reason most of the Wisp users chose to use it over ResMed is due to price or some sort of discount that got. But in terms of comfort level, performance, and other specifications, the two are pretty much identical. In terms of complaints, the most common is related to fit as the three different sizes don't fully cover the wide spectrum of head shapes.
Resmed Mirage Quattro Full Face System
If you want the best full face cpap mask, just go with the industry standard: the Mirage Quattro. It is the best cpap mask because 1) it is made from ResMed, the leading manufacturer of everything related to sleep apnea and 2) it has the most flexible design of all full face masks we have tried on. The genius behind the ResMed Mirage Quattro is the adjustable 24 forehead support positions used to create the perfect fit for your facial structure. When you put it on, it feels like nothing it there. Somehow, ResMed just got it perfectly right with their cpap masks. With the Spring Air cushion technology, you are allowing to roll around with it in your sleep and the mask stays on your face snugly with feeling uncomfortable.
The Mirage Quattro also accounts for jaw drop and movements around the chin, which is a frequent problem with other cpap masks made by other manufacturers. There are also nice vents built into the mask that lets you exhale through it without making too much noise. The headgear is optimized as well to remember you fit and settings, so you can set it and forget it. All in all, spectacular cpap mask if you want a full face system. The Mirage Quattro is used by many patients with sleep apnea and has become a bit of an industry standard.
We spoke to users of the Mirage Quattro and asked them why they choose the Mirage over Resmed's flagship product, the AirFit10. The most common issue with the AirFit 10 that was cited was that it sometimes had leaks and gave dry mouth.  With the Mirage Quattro, it is a bit more expensive than the AirFit since it is a full face mask. You will definitely feel the mask on you and it maybe slightly more uncomfortable. However, you can be assured that there will be no leaks and that the unit stays totally silent. A majority of users picked the Mirage Quattro over other cpap masks precisely because it offers stellar performance. These same users were willing to put up with a bigger mask that felt less comfortable for a performance boost.
Eson Nasal Mask Complete Headgear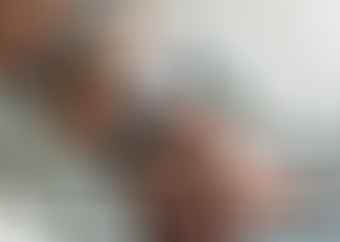 The Eson Nasal Mask is a solid choice for those who want the best cpap mask with a good fit. This particular cpap mask is manufactured by Fisher & Paykel, a reputable brand name in the industry. It is available in three different sizes and is a small and lightweight option for most people suffering from sleep apnea.  The mask frame is the same, but the cushions can be bought in different sizes. The best part about this mask is that it has adjustment points at many different spots on the mask. This makes it incredibly easy to create a customized fit for your head shape and size.
If you get this mask, you get the mask, headgear, and five various diffuser filters. Its most important feature is the adaptive fit, which many people claim to be the industry best. Eson uses this thing called RollFit Technology, which is applied to the slim frame. This allows the frame to adapt to movements and also reduces pressure when you roll at the bridge of the nose. Basically, you won't feel a thing when you roll around in bed with this mask on.
The Eson Nasal Mask also drastically reduces mask drag and offers lots of free movement. This is done with a ball and socket elbow and its lightweight design. Next, there is the Q Cover, which is a very unique exhale port. There is a shield that helps reduce draft and noise when you breathe from the air supply. The shield is basically a high quality soft foam diffuser. It works great to keep in the noise down as well as keep the unit air tight. You can also easily remove the shield unit and replace it as needed.
Finally, there is the ErgoFit Headgear, which is ultra comfortable and versatile. There are five different Velcro adjustments to help you find the right fit for your needs. With the easy-clip hooks, you can quickly remove and put on your adjustments. Furthermore, you can great stability and versatility through the crown strap. The headgear size depends on the size you ordered so if you order a small mask, you get a small headgear.
We polled a bunch of users of the Eson Nasal Mask and asked them why they decided on this particular mask. Many cited that it is the most quiet mask on the market, which can greatly affect whether or not you fall asleep. Also, a few said that it does not leak and provides a very comfortable fit that can be adjusted. Many also like the RollFit technology, which adjusts to your head movements so you don't feel a thing when you roll around. The few people who did complain about the Eson Nasal Mask stated that the mask had to be positioned perfectly for it to function. While we did not experience this during our elaborate tests, we can certainly see this happening to some people.
Overall, this is the best cpap mask to get if you want to try a brand other than Resmed or Philips, which are clearly the two main players in the market. Eson is a solid brand name and has very good customer service. They make very durable products and can definitely be relied on. If you want a cpap mask with a good balance of comfort, durability, and performance, you should definitely try this mask. We cannot tell you whether or not you will like it, because everyone has their own preferences. Luckily, there is a nice refund policy in case it is not working out for you.
Best CPAP Mask Buying Guide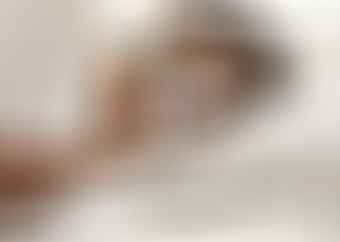 Experts estimate that 1 in 15 people have some form of sleep apnea, a sleeping disorder that causes the person to stop breathing normally during regular sleep. By using the best cpap mask, you can prevent sleep apnea from becoming a serious mortality risk. The most common type for sleep apnea is obstructive sleep apnea. This involves the blockage of the airways when you are sleeping, resulting in less oxygen levels in the blood.
Without the aid of the best cpap mask, people with obstructive sleep apnea (OSA) end up choking and grasping for air. This occurs at frequent intervals and prevents the person from getting a good night's sleep. Long term sleep apnea if left untreated can lead to daytime drowsiness, hypertension, and even heart disease or strokes. Sleep apnea is also not pleasant for your partner because most people who have sleep apnea tend to snore.
CPAP stands for continuous positive airway pressure and CPAP therapy is the best way to treat sleep apnea. A CPAP device is intended to treat people with sleep apnea. It keeps a constant pressurized airstream through your throat to prevent it from collapsing during sleep. The CPAP mask consists of a motor, hoses, and a cpap mask. A CPAP motor is mini compressors that suck in room temperature air and pressurizes it. Some of the newer CPAP motors have a water sink that acts like a humidifier. This is great for those living in dry environments and those who suffer from dry mouth. These motors are generally pretty quiet and don't disturb people much during the night.
The CPAP hoses simply deliver air from the motor to the CPAP mask. Most modern day hoses are also heated to prevent water from condensing as a result of humidifying the air. CPAP masks are used to deliver this pressurized air to your lungs. They are designed to create a sealed air tight space around your nose and/or mouth to prevent the air from leaking out. Of course you could just insert the CPAP tubes directly into your mouth, but they will likely fall out during you sleep.
The best cpap mask for you is all about size and fit for your face. There generally come in three variations: nasal pillows, nasal masks, and full face masks. Nasal pillows are the most lightweight of the three variations. They are made of two soft nasal tubes that go into the nostrils and secured by straps around your head. These pillows are good for people who want a lightweight non claustrophobic design. This is because the mask only goes on their upper lips and doesn't fully enclose their nose. Nasal masks are similar to nasal pillows except they cover the user's entire nose and upper lip. They are good for users who want higher pressure settings. Also, you need to be ok with being a bit more restricted in movement and comfort.
Finally, full face masks cover the entire nose and mouth. Meanwhile, some hybrid face masks cover just the mouth fully with nasal tubes for the nose. These masks work well with patients who need extremely high pressure settings and for mouth breathers. With a full face mask, comfort will most likely be sacrificed. You can also try combining a cpap mask with the best sleep mask to ensure a great night's sleep.
References:
https://www.nhlbi.nih.gov/health/health-topics/topics/sleepapnea