Innovo 430J-PE Deluxe Pulse Oximeter

If you are trying to find the best pulse oximeter, you have come to the right place! Our expert team has hand tested the leading pulse oximeters on the market and come up with a list of what we consider great buys. We weigh the pros and cons of each device and also take other industry expert opinions into consideration when writing our reviews.
A pulse oximeter is a medical device that is primarily used to monitor your blood oxygen levels (SpO2) and heart rate, although there can be some other features included as well such as a plethgraph. They are non-invasive and simply need to be attached to your fingers to get a reading. The best pulse oximeter can be used in the hospital, in clinics, and in your home by patients with respiratory problems such as asthma, emphysema, COPD, and COAD. These patients need to have their oxygen monitored at all times in order to provide supplemental oxygen when needed.
Best Pulse Oximeter Reviews
Innovo 430J-PE Deluxe Pulse Oximeter (Best for Spot Checking)

If you want the best pulse oximeter for the money and for spot checking your blood oxygen levels, it is without a doubt the Innovo Fingertip Oximeter Deluxe 430J-PE.  No other pulse oximeter delivers such consistency and accuracy at such a low price point. On the accuracy front, the FDA requires that a pulse oximeter have a blood oxygen concentration accuracy of within 2% and the Innovo is well within this range.
Also it has a plethysmograph and a perfusion index on one device which is a combo that is not found on some of the most popular products on the market, such as Santamedical, Acc U Rate, and Accumed. Most have just a plethysmograph at best, which is simply a graphical representation of the perfusion index. We find it hard to read a tiny graph on a small screen and try to extract a value from it. And even then, the cheaper ones in the same price range as the Innovo do not have this feature. We believe most of these "popular" oximeters are just popular because of good marketing and promotion from affiliates. That's right, we said it!
If you actually care about quality and no marketing gimmicks, listen to what we have to say. A perfusion index (PI) reading is important because it indicates the value at which you can detect a pulse strength. The higher this number, the stronger the pulse is. It is a great indicator of the reliability of your readings. This value can range from 0.02% for extremely weak pulses to 20% for very strong pulses.
A reading is generally reliable on most devices for PI values of 0.4% or more, but can go even lower if you have a hospital grade oximeter such as those from Masimo. Since the perfusion index adds a lot of sensitivity and complexity to the oximeter, it also adds to the price. Additionally, the Perfusion Index can vary greatly depending on the patient's condition and the time of day. It is a great to monitor those who are critically ill and is highly correlated with capillary refill times, body temperature differences, and can be an early warning of anesthetic failure.  In terms of the Innovo PI range, it is 0.1% to 10%, and a reading is reliable for PI values greater than 0.2%. Contributing to the accuracy of the device is an Infra-red shielding, which blocks ambient light from reaching the sensors.
The Innovo doesn't just have outstanding reliability and accuracy and consistently beats other devices in clinical tests: it also excels in convenience and features. It has software that beeps for a detected pulse and an alarm that sounds when your blood oxygen levels fail outside the normal set limits. You can turn the beeps off too if you find it too annoying.  It has a comfortable finger snap, a lush OLED screen, and 6 different ways to display your readings.  And at a price point similar to the most popular entry level devices, it is the best pulse oximeter given all of its features and superior accuracy.
We would think twice about jumping on the bandwagon for popular brands such as Santamedical, Acc U Rate, and Accumed which are still good, but are just nearly as accurate and loaded with features as the Innovo Deluxe at the same price range. Just keep in mind that this device is really meant to be used for spot checking, as with many of the lower end pulse oximeters. We wouldn't recommend the 430J-PE for overnight monitoring because it doesn't have monitoring software, the sustainable battery life for long term monitoring, or the sensitivity to handle sudden jerks and movements during your sleep which would throw the reading off.
AccuMed CMS-50D1 Pulse Oximeter (Best for Value Overnight Data Tracking)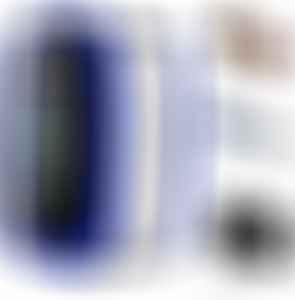 We have already established that the Innovo 430J-PE is the best pulse oximeter for spot checking. But what if you want to monitor your SpO2 while you sleep and set an alarm to when the SpO2 levels reach a dangerous level? The answer is the AccuMed CMS 50D1, an extremely affordable overnight monitoring pulse oximeter.
Patients with sleep apena and other respiratory conditions need to monitor their blood oxygen levels before blood oxygen desaturation worsens into diabetes and cardiovascular diseases down the line.  While most pulse oximeters, even the cheap ones, can function during your sleep, it is not really ideal to use them. A pulse oximeter that is meant for spot checking only works properly and gives good readings when you are in a stable environment and not moving much.
These pulse oximeters are not designed to handle the turbulence of random movements that occur during sleep, which could lead to a lot of false alarms being set off. They are also not setup to record data and feed it into your computer and some don't even have the battery capacity to last all night! AccuMed actually sells three pulse oximeters with data recording: the CMS-50DL, CMS-50D1, and the CMS-50D.
The one that we are reviewing, the CMS-50D1, is clearly the best. At a whooping 32 hours, it has the longest battery life of the three models, it has a lush OLED display and the screen can change directions and brightness. There's even a nice 1 year warranty offer by AccuMed. Although this device was only designed to be used for sports and aviation purpose, we think it has the horsepower to make it useful for medical purposes. It is the best pulse oximeter if you need overnight monitoring and recording and you are on a budget. Of course there are more accurate pulse oximeters out there, but none of them are at this low price point.
Innovo CMS 50F Plus Pulse Oximeter (Best for Premium Data Tracking)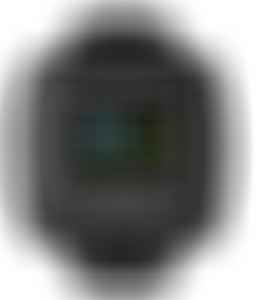 If you want the best pulse oximeter that can store data overnight and you don't care about price, get the Innovo CMS 50F Plus. This is a top of the line product by Innovo, which already makes a superb entry level pulse oximeter for spot checking. If you want to take it a step further and monitor all of your data during your sleep (up to 24 hours), you should definitely consider this device.
If you are on a budget but still want data recording capabilities, the AccuMed CMS-50D1 is your answer.  But if you want to pay up for a premium product, then the CMS 50F Plus is right for you. The CMS 50F Plus is still technically considered a sports/aviation oximeter, but for all intents and purposes it can fully be used for medical purposes.
The premium in price to the AccuMed CMS-50D1 mostly comes in its levels of accuracy and sensitivity. When you are sleeping, you need a particularly accurate device because you will be moving around a lot during your sleep and that throws off measurements in cheaper devices.
The probe fits incredibly snug on your fingers, eliminating almost all unintended disturbances. Since the monitor is not incorporated onto the probe but instead worn on your wrist, the probe itself does not feel too heavy on your fingers. This design also makes it less likely to slip off of your fingers. This is perfect for athletes who want to monitor their blood oxygen while performing strenuous exercises.
The patented Snugfit design is made such that it ensures comfort while also not restricting blood flow. In terms of functionality and design, we really like the lush OLED 256k color display. There are audio and visual alarms when your readings are way below normal, which is a very handy thing to have. It is also very lightweight and doesn't feel like a burden to wear. Furthermore, it has a 3.7V rechargeable lithium ion battery that gives it incredible battery life. This is certainly enough to last an entire night. Overall, the Innovo CMS 50F Plus is the best pulse oximeter if you want a great design, something lightweight, has superb accuracy, and a premium price tag.
Masimo MightySat Fingertip Pulse Oximeter (Best Hospital Grade)
If you truly don't care about price and want a hospital grade device, the Masimo MightSat Pulse Oximeter is the right one for you. Masimo is the brand of choice for hospitals and the MightSay is designed to be used for medical purposes at home. It uses the Masimo SET pulse oximetry, which is hospital grade and is clearly the most accurate out of all the other oximeters on the market. This Signal Extraction Technology (SET) measures through low blood flow and movements that normally would be too hard for simple pulse oximeters to measure.
But this type of crazy precision accuracy comes at a cost and we can say that without a doubt it is leagues above the cost of anything reasonable you will find in stores. With this device you at least get a bunch of cool features: it syncs up via Bluetooth to your phone and you can track and download data in real time. It has a slew of parameters that are displayed and tracked, including some that none of the normal oximeters track. These include SpO2, Pulse rate, perfusion index, pleth variability index, and respiration rate.
Pleth variability index and respiration rate are two parameters that most pulse oximeters do not track. Pleth variability index is the dynamic changes in the perfusion index during the respiratory cycle. The respiration rate can be measured from an oximeter as well because heart rate slightly fluctuates with respiration rate. In the end, if you are serious about getting your blood oxygen levels right and your life depends on it, this is the best pulse oximeter for you. Think about it on the brighter side: the full large sized Masimo unit sold to hospitals is at a whooping $5000. The take home version can be bought for at least 1/10 of the full version price.
More Info on the Best Pulse Oximeter
You can also increase your oxygen saturation levels by simply improving your breathing technique and even consider pursed lip breathing. Pulse oximeters do not necessarily have to be used by people with respiratory problems: they can also be used by athletes and people in high altitudes in order to prevent hypoxia and to monitor heart rate. With the best pulse oximeter and your doctor's guidance, you can properly regulate your blood oxygen levels at home. You can properly titrate oxygen flow and make the right adjustments to adjust for any situation. For example, more oxygen will be need when you are exercising, or doing any kind of physical activity, or when you are in higher altitudes. It is important that you follow your doctor's guidelines on how to keep your oxygen saturation levels within a certain target range.
Simply explained, a pulse oximeter works by passing light through your fingers and measuring the amount of red and infra light is absorbed by your blood. The amount of hemoglobin in your fingers is proportional to how much light is absorbed. This hemoglobin count is used to calculate your blood saturation level. While pulse oximeters can come in many shapes and sizes, they all work the same way. The most common types of oximeters are finger, handheld, and pediatric pulse oximeters.
Finger pulse oximeters attach to your finger and display the readings on an LCD attached to the clip itself. They are more portable but usually have less features. Handheld pulse oximeters still have a clip that can be attached but have a separate display panel for your readings. They are usually a bit more sophisticated in terms of presented data compared to finger pulse oximeters. Lastly there are pediatric pulse oximeters, which can be just finger pulse oximeters but with a warmer baby tone. They can also be fetal pulse oximeters and has a probe that attaches to your baby's head. We know that finding the best pulse oximeter to fit your needs is not easy, so take the time to read our detailed reviews to help you decide!
References: