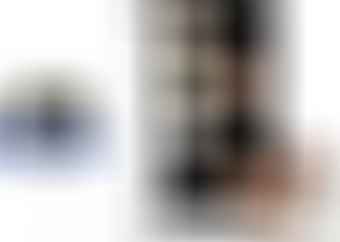 NYX Highlight & Contour Pro Palette
Why do you want to get the Best NYX Products?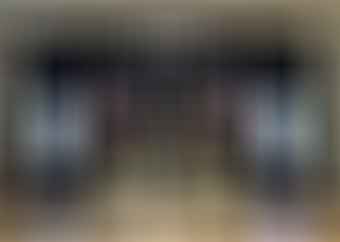 If you like makeup and want a brand that is between luxury and mass-market, chances are you are looking for the best NYX products. NYX was started by Toni Ko who moved from Korea to start this brand. As you probably already know, Korea has state-of-the-art makeup and beauty products and they definitely take their makeup and design seriously.
NYX products have become a cult following in the United States and have even hit other markets such as the UK and Australia. The brand's core values as 100% cruelty-free and PETA certified. NYX is pronounced Nix and is dedicated to the Greek goddess of night. Now NYX cosmetics is part of the umbrella company Loreal but still maintains its brand name and image. The best NYX products can be found in high-end stores such as Sephora and Ultra Beauty.
The selling point of NYX products is that it is so good for so little money. It is better known in suburbia as a boutique brand with great value and is now starting to hit mainstream metropolitan drugstores. NYX Cosmetics took on a different marketing approach and invited bloggers and youtube makeup stars to launch their new products and formula. The strategy paid off as NYX rode the social media revolution. Their products are defined as form over function. To make it affordable yet preserve its quality, NYX paid very little attention to the packaging, which is just plain and black. Luckily, most people who follow it don't really care. The best NYX products are marketed toward people of all races and colors. Their makeup selection is eclectic and diverse enough to cover all skin tones.
Best NYX Products Reviews
1. NYX Highlight & Contour Pro Palette HCPP01
If you are looking for one of the best NYX products that are extremely versatile, the NYX Highlight and contour pro palette is the one for you. This is marketed at a great price point and is easily refillable. The set includes 8 different highlighting and contouring shades and covers all skin tones. You have color from cream all the way to toffee so you get a bit of everything. With this kit, you have to contour and highlight your face like a pro. The finish is matte and lasts for an entire day.
This set is great for beginners and professionals alike. For beginners, it is very forgiving and the colors are very suitable for the average skin tone. With this kit, you can create highlights that really pop out and pigment. You won't be able to find anything similar for the same price and quality.
2. NYX Cosmetics Make Up Setting Spray, Matte Finish/Long Lasting
If you want a makeup setting spray, the NYX cosmetics setting spray with a matte finish is your perfect value product. It is long-lasting and perfectly sets your makeup all while preventing the color from fading. It does a really good job preventing the transfer of makeup on others, although inevitably some makeup will always transfer.
It sets up eye makeup quite well and gives your face a very natural look. It is a nice finish and works well for all types of skin including oily skin. Also, it is great when you want to blend your concealer and foundation and give it a bit of an airbrushed look and the matte effect. Most importantly, it is cheap and it absolutely works. There are other finishes as well but the matte finish is the most popular.
3. NYX Cosmetics Pore Filler
One of the best NYX products is also a simple one: a pore filler. This pore filler by NYX has a simple talc and oil-free formulation. It also includes vitamin E to make your skin extra smooth and soft. There is no grease and no odor as it feels soft and silky on your skin. And obviously, it helps eliminate pores with its special formulation that creates a porcelain doll-like finish. Since the product is quite transparent, it works well with all types of skin tones and people of all ages.  This pore filler works great before applying foundation and makeup. A tube of this lasts for about one month. It will even act as a wrinkle reducer and make your laugh lines less noticeable.
4. NYX Conceal, Correct, Contour Palette – Deep
This is one of the best NYX products if you are looking for a concealer and contour palette. You have six shades to choose from and each one covers up a certain imperfection and helps to accentuate your best features. These six shades include a yellow shade which helps conceal purple and red colors, a beige shade that helps conceal red, a neutral shade that helps mask yellow and bright colors, a neutral shade for brightening dull complexions, and a light and deep shade to cover up imperfections. These six shades are compatible with people of all types of skin tones. The product itself is very creamy and all of the colors are quite neutral. The coverage lasts an entire day and is not too oily and doesn't quickly soak into your skin.
5. NYX Jumbo Eye Pencil Shadow Liner 604 Milk
One of the best NYX products is an eyeliner that doubles as an eye shadow. It applies very easily and you don't have to pull and tug at it. The eyeliner is made with a proprietary blend of mineral oil and powder. There are a bunch of colors and hues to choose from as well. We experimented with different colors and ended up liking pretty much all of them. But if we had to choose a color, Milk would be the one. It looks cool to neutral blueish and makes white whiter and all sorts of colors better. This works great with warm-toned yellow skin. This eyeliner/eye shadow last for quite a while and some people we asked even said it lasted them one full year. The pencil sharpens quite easily and glides on very smoothly.
6. NYX Eyebrow Cake Powder, Auburn/Red
The NYX eyebrow cake powder is great for those who want a compact two-shade powder to define and hold brows in place. You can blend these shades (auburn and red) better for a more natural-looking match with your eyebrows. This kit contains a slanted brush in case you want something with more precision and a round and for general shape and style. Use the wax provide first to act as an adhesive and then the color powder, which will stick to the wax. You can blend the two colors with one of the brushes provided. Finding the right makeup colors can be very tricky and takes a lot of trial and error. Luckily NYX has this research down to a science and has made products that try to match the majority of its users.
7. NYX Liquid Suede (Tea & Cookies)
The NYX liquid suede tea and cookies is one of the best selling NYX lipsticks because it is simple, cheap, versatile, and looks good on many skin tones. This lipstick is velvety soft and this waterproof lipstick glides on quite easily. The finish is a nice matte which takes a few minutes to settle. And you don't even have to use a lip liner with this one. It can stay on pretty long without fading, but it depends on how to use your lips during the day. We tested it out and this lipstick average several hours while eating and drinking. It is tough to find a long-lasting matte finish lipstick that doesn't dry or crack up. We must warn you that the color probably comes out a bit darker than displayed. It is not really a pinkish color but more red-brown.
8. NYX Cosmetics Diamond Sparkle Lipstick, Sparkling Red
If you are in the mood for sparkling lipstick, the NYX cosmetics diamond sparkle lipstick is the way to go. The Diamond Sparkle series by NYX comes in over 20 different colors so you have a wide selection to choose from. It is very long-lasting (i.e. over 4 hours with food and drinks) and doesn't really break down much with smudging. The finish is a bright sparkle and is great for those who want to add a bit of jazz to their life.
A tube of this lipstick lasts for a few months depending on how you use it. We must warn you, it has quite a lot of sparkles so if you don't think you can handle something flashy like that we would try another brand. The color selection is great and if we were to choose a favorite it would definitely be the sparkling red.
9. NYX Slim Lip Liner Pencil 810 Natural
The NYX slim lip liner is a quality product at a great price. You simply apply it a few minutes before applying lipstick and it should last for quite a while. In terms of quality, we would compare it to Mac. This liner pencil looks natural and never bleeds.
We found the texture to be very smooth and it applies easily. With a wide selection of colors, you will surely find the right one for you. To be honest, there is nothing exceptional about this lip liner. It is what it is and for the price, it is definitely worth the quality. It applies and is just as durable as Mac but sells at a much better price.
MORE INFO
References