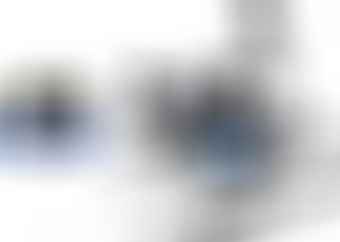 X-Tronic Model #3020-XTS Digital Display Soldering Iron Station
Why do you want the Best Soldering Iron?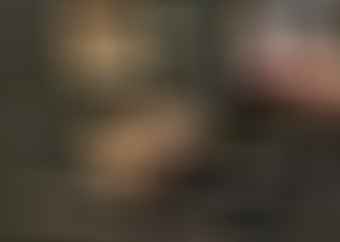 If you are handy or find yourself needing to solder metals together around the home or at work, you will definitely need the best soldering iron. Soldering irons are handy tools that are used to supply heat to melt solder so that it can join two materials together. For the most part, you are joining metal together. For those of you who don't know, Solder is a type of filler metal that usually has a lower melting point than the materials it is joining together.
Keep in mind that soldering is different from welding in that you don't melt the workpieces and brazing that it melts the joiner piece at lower temperatures. Soldering is used in many applications in electronics, jewelry, and plumbing. It is probably most commonly used in electrical wiring and joining together electronic components. There are many types of soldering irons on the market depending on the task at hand.
Some soldering irons are meant to create a quick and efficient melt while others are designed to join together very small objects and enter small openings. In general, you have simple irons, soldering stations, soldering tweezers, soldering guns, and soldering torches. Also, many soldering irons come in an entire kit that comes with the soldering iron itself along with the solder itself, flux, tips, iron safety stand, solder melting pot, wiring tools, sponges, exhaust fans, and even safety goggles and work gloves. And before committing to a certain soldering iron, you should also consider whether or not you want a corded or cordless one, the various temperature controls, tips, wattage, brand, price, and durability. We have put together a buying guide below to help you better understand the various things you must consider while shopping for the best soldering iron.
Best Soldering Iron Reviews
1. X-Tronic Model #3020-XTS Digital Display Soldering Iron Station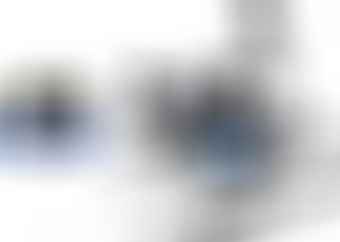 If you want the best soldering iron and take soldering quite seriously, you should probably use a soldering station like the X-tronic Model #3020-XTS. This is a 75 Watt Soldering iron with a temperature range of 200-480 degrees C. More importantly, it has one of the lowest temperature stability in the industry coming in at +2 degrees Celsius.
This kit comes with a solder roll holder, a stainless steel iron holder, and a brass sponge tip cleaner with a cleaning flux. Everything about this soldering station says high quality. Not only does it have an extremely high-quality build with a very comfortable heat-resistant grip, but also it has all sorts of additional features and accessories that help you solder better.
There are all sorts of safety measures on this device, such as a 10-minute sleep timer, and is ESD-safe. If you don't like reading in Celsius, just flip a switch and read temperatures in Fahrenheit. There is also something called Magic Temperature Compensation Technology which autocorrects the device and lets you have quick temperature corrections when you have slight deviations from the set temperature.
This lets you maintain constant temperature better and allows for a smoother workflow. The 60-inch silicone cord connects the soldering iron to the main unit and never tangles up because it retracts to the original form every time. All in all, if you are a professional and want temperature precision, the X-TronicMOdel #3020-XTS Soldering Iron Station is the best soldering iron to get to maximize productivity.
2. Dremel 2000-01 Versa Tip Precision Butane Soldering Torch
If you want the best soldering iron that is wireless and powered by butane, the Dremel 2000-01 Versa Tip is the one for you. This is a 14-piece kit that is good for all types of work tasks such as soldering, hot cutting, shrinking, and heating or burning. We love the versatility of this kit as well as its durability and precision. Dremel is a brand name that is a solid player in the tools arena and makes high-quality precision tools.
This kit comes with a soldering tip, a cutting knife, a shaping knife, a hot air tip, a blower tip, a deflector, wrenches, sponges, tins, solders, and a protective cap after use. We like the fact that while one of the main applications is soldering, you can also do a wide variety of other tasks like shrinking, cutting, heating, burning, and crafting The Dremel Versatip is basically the size of an oversized pen and is quite light and durable.
It allows you to solder with lots of precision and with the variable temperature control, you can precisely control the temperature within a certain range. There is a flame lock on and a self-ignition button with a safety lock, which allows for safe usage and hands-free operation. The Dremel Versatip operates off of a tank of butane which allows for around 75 minutes of run time at a time. Overall, this is the best soldering iron if you are also looking for an all-in-one butane torch that is portable. The only annoying thing is that you need to have a healthy supply of butane refills.
3. Vastar 16-in-1 60W 110V Adjustable Temperature Welding Soldering Iron
If you are looking for the best soldering iron that is corded and cheap, the Vastar 60W 11V Soldering Iron is the right one for you. This is a soldering kit that comes with 5 soldering iron tips, 6 soldering accessories, one soldering stand, an anti-static tweezer, a desoldering pump, a pocket pack solder tube, and a carry case. Basically, this is all you need to join parts together. The cable length is 59 inches, which is long enough to reach more outlets.
The temperature on the Vastar soldering iron can be adjusted from 200 to 450 degrees C by a knob wheel embedded in the soldering iron. In general, we find this soldering iron kit reliable and durable. This tool works by just plugging it in, so no soldering station is needed. Although you can definitely find better kits out there with more parts, more durable accessories, and more precise temperature controls, you end up paying a huge premium for those kits. With the Vastar Soldering Iron Kit, you get a basic kit that works with 99% of the projects you work on. For the 1% of you who need the absolute best tools or are a professional, you should probably look elsewhere.
Best Soldering Iron Buying Guide
Type
While soldering irons come in many shapes and sizes, the most common type is without a doubt the simple iron. Simple irons usually operate between 15 and 40 watts, which is the general range to handle electronics of all sizes. Some people have even built their own simple iron from an iron tip and nichrome wires. You also have soldering stations that are fully on workstations that include a stand for holding your iron, wet sponges for cleaning up dripping, temperature and display controls, a soldering head with tip and sensors, and a power supply.
These soldering stations are usually sold in an all-in-one kit. Finally, you have specialty soldering irons for various niche applications. You have soldering tweezers, soldering guns, and soldering torches. Soldering tweezers are good for small surface-mounted electronic components such as batteries, capacitors, and diodes. Soldering guns are generally cordless and are convenient to use and handle. They have a wire-looped tip that activates when you pull a trigger. Soldering torches are typically powered by acetylene or propane gas and deliver tremendous amounts of heat in short bursts. They are good for melting metals with above-average melting points.
Wattage
It is very important to choose the right wattage for your soldering iron depending on the type of items you are working with. The best soldering iron can range from 15 to 80 watts and having a higher wattage doesn't necessarily make one soldering iron better than another. In general, having a soldering iron in the 15 to 45-watt range will get most of the jobs done. As a general rule of thumb, 15 to 30 watts is the range that is designed for small electronics, jewelry, and circuit board. The 30 to 45-watt range is good for medium to large electronics and audio wires. Finally, the 45-watt to 80-watt range is good for wood burning and stained glass.
Temperature Control
One of the key features you should look for in any soldering iron is its ability to control temperature. The best soldering iron will have methods to tightly control the temperature at which you want to operate. Many delicate soldering jobs require the use of a very accurate soldering iron that needs to operate at a very precise temperature. There are also some soldering irons that automatically turn off after a certain period of time as a safety measure.
Tip
The type of tip or bit can vary in size and shape depending on the project you are working on. You have pyramid tips, chisel tips, and fine conical and tapered tips. Most of the time, tips are sold separately from soldering irons but in soldering kits, they usually come with a variety of tips.
Corded vs Cordless
When shopping for the best soldering iron, you need to decide whether you want a corded or cordless tool. Corded tools usually perform better at the same price points. However, you have to deal with the issue of finding a power source near your workstation. This also makes it very immobile as you wouldn't be able to do work anywhere else in your house or office besides your workstation. Cordless soldering irons are obviously more convenient and you don't have to deal with an annoying cord getting in your way. However, the trade-off is that cordless soldering irons tend to be heavier to accommodate the battery pack or fuel and there is a bit of a power decrease.
References
https://en.wikipedia.org/wiki/Soldering_iron
https://www.howtogeek.com/63630/how-to-use-a-soldering-iron-a-beginners-guide/