Smith & Wesson Military & Police Tactical Pen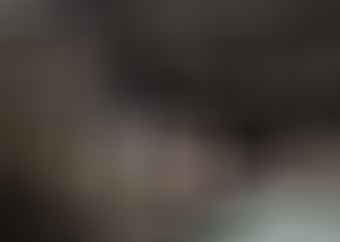 If you want your pen to do more than just write well, you should look into the best tactical pen. A tactical pen is a multi-purpose writing utensil that also functions as a weapon and a tool to help you survive in the wild. Tactical pens are more fitted for hunters, campers, trekkers, and those who like to be in the great outdoors. These pens are usually made of some tough material used in the military that makes it light and durable.
The pen head is usually constructed in a way that allows you to write on all types of surfaces and some even let you write underwater. They usually have some kind of sharp tip at the end which makes it a handy tool to defend yourself, start fires, and to puncture holes in objects in the wild. Usually there is a flat dull end as well that is good as a hammer type tool. Some even come with built in blades for extra survive abilities.
Of course every tactical pen has its own set of features, but hopefully you can tell that these pens should be viewed more as tools that help you survive out in the wild. Although most tactical pens are much more durable than the standard bic pen, you can still find ways to differentiate one from another. They vary in construction material, grip, pocket clip, additional features, and price. Please see our buying guide below for more information on the how to pick the best tactical pen for your needs.
Best Tactical Pen Reviews
Smith & Wesson Military & Police SWPENMPBK Tactical Pen
If you are looking for the best tactical pen in terms of value, the Smith & Wesson SWPENMPBK Military & Police Tactical Pen is your answer. It comes in at a bit more than 6 inches in length and weighs just 0.06 pounds, making it light enough to not weigh you down. It is made of CNC Machined Aircraft Aluminum, which is a fancy way of saying this thing is engineering to be indestructible.
The pen cap pops off and is incredibly easy to write with on any surface. The ink flows with just the right amount of pressure and uses the Parker and Hauser ink cartridges which are quite common on the market and easy/cheap to replace. In terms of wearing this thing, there is a nice and sturdy pocket clip on the cap that holds in the pen extra tight. There is also a hole drilled in at the end so you can wear it around your neck.
We like how the cap snaps on and off easily magnetically and is definitely an upgrade from the first generation Smith & Wesson tactical pens that had an annoying screw off cap. The pen also has a nice grip and palm hold, which gives you nice grip strength when you are using the pointy end to defend yourself and stab things. We like the weight and proportions on the pen as it gives you a comfortable balance when writing and using it as a weapon.
Sahara Sailor Tactical Pen Survival Multi-functional Pen
If you want the best tactical pen and you are more on a budget, the Sahara Sailor Tactical Pen is the right one for you. This pen is made of 303 stainless steel, which is pretty respectable material on a tactical pen. It is certainly not titanium or carbon steel, but it gets the job done and is lightweight enough. In terms of writing, it writes quite well on most surfaces and the best part is that the replacement cartridges are easy and cheap to find.
For example, the Fisher Space Pen Cartridge fits nicely and is widely available. The pointy end is not as sharp as you would like it, but then again this tactical pen is more suited for day to day usage rather than heavy duty outdoors use in the wild. Instead of referring to the pointy end as a weapon, Sahara Sailor refers to it as a glass breaker.
This tactical pen is good for breaking glass in case you get stuck in your car and to scare off intruders and for self-defense. If you want to use it as a survival tool in the wilderness, we think there are much better pens out there for that purpose. If you just want a cheap and reliable pen that can double as a defense weapon that you carry around with you on a daily basis, the Sahara Sailor Tactical Pen is the right one for you.

Gerber Impromptu Tactical Pen

The Gerber Impromptu Tactical Pen is the best tactical pen if you want a real military tactical pen that is heavy duty.  This tactical pen is endorsed and used by many militaries and police around the world and obviously built rock solid. If there is one tactical pen to rule them all, the Gerber Impromptu is the one. First and foremost, you can write with this pen in all types of weather conditions, including rain and snow. It is made of machined steel, so it has a rugged design that is indestructible.
We must admit that the Gerber Impromptu does feel a bit heavy as it is a heavy duty tactical pen and sometimes it may weigh too much for your shirt pocket. The pocket clip is stiff but against light shirt materials, the pen may not hold up. Besides the weight issue, everything else is flawless. The unit feels incredibly comfortable in your hands when you write and hold it like a dagger. The "glassbreaker" tip at the other end does a bit more than break glass.
It is razor sharp and can definitely double as a hunting weapon. When you hold this thing in your hands and compare it to the rest of the competition, you will know what we mean. It is simply the tactical pen with the best quality out on the market. Unfortunately, it has a premium price tag attached so we only recommend it for serious outdoors fanatics.
Best Tactical Pen Buying Guide
Materials: Normally the best tactical pen is made of some kind of high quality material that is resistant to all sorts of things. Normal high quality aluminum or titanium with high specifications will fit this description. Typically, this material should not be easily bent, fractured, or cracked as you will most likely be using it as a reliable tool in the wilderness.
These tactical pens maybe used to cut off roots tangled to your feet and puncture holes in wood to loop rope through it. If you don't use a tactical pen that can withstand a hard beating, you might as well just use a regular pen. Titanium is great for this purpose because it is pretty much corrosion resistant and quite lightweight and strong. It won't wear you down when you put it in your pockets and it is strong enough to not break when you stab a bear with it.
In terms of ink, be sure to look for a tactical pen that allows you to write on multiple surfaces. When you are out in the wilderness, you don't have a nice little stable and flat table to write on. You may need to write on trees and other foreign objects, so you need a pen that will let ink flow regardless of the surface. And if you can find it, there are tactical pens that let you write underwater and even if the pen is soaked. This comes in handy when it is raining.
Grip: Having a good grip on your tactical pen is more important than you think. Since you will be using the tactical pen for manual work outdoors, there are certain times in which you will be exerting lots of force with your pen. And if your hands are sweaty or the pen is wet and dirty through rain or humidity, the tactical pen could slip out of your hands. To minimize unforced errors due to harsh weather conditions or just negligence, you should look for tactical pens with comfortable and sturdy grips.
Pocket Clip: Having the right pocket clip is quite important as well. One of the best ways to store a tactical pen is to clip it on yourself because it allows easy access to the pen and weapon. If you put it in your pocket, it could be too bulky and stick out. Also the pointy end could end up doing yourself more harm. With the proper pocket clip, you can easily clip it onto your belt, shirt pocket, backpack or hydration pack. These pocket clips should be strong enough the support the weight of the entire tactical pen and should slide off easily with the right amount of force.
Additional Features: Tactical pens usually come with some kind of unique additional feature that separates itself from the competition. Some tactical pens have things such as glass breakers, while others have bottle openers. Yet some even have mini retractable blades for those situations in the wild when you really need to cut something. You should pay attention to these special features as they do help you decided between different pens on the market.
Price: In general price and directly correlated with quality in the world of tactical pens. There are a few exceptions but you really can't cheat raw material cost. Titanium pens are just more expensive than steel ones, and that cost gets passed on to the customers. It is definitely worth it to get a pen with replaceable ink cartridges that are readily available on the market. Take a quick look at the cost of refilling the ink. Sometimes companies do a bait and switch where they hook you with a really cheap pen and charge a lot of ink cartridge replacements.
References
survival-mastery.com/skills/defence/how-to-use-a-tactical-pen.html