NoCry Safety Glasses with Clear Anti-Fog
Why do you want the Best Safety Glasses?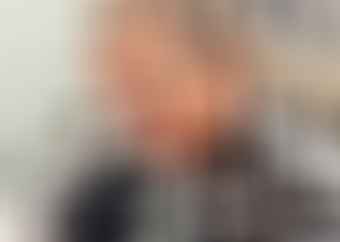 If you are working any job that may endanger your eyes and face, you should definitely be using the best safety glasses or safety goggles. This can apply to any workplace job, whether you're fixing things up at home, a carpenter, a construction worker, or a surgeon. You only have one pair of eyes and protecting them is paramount.
If you are an employer, you should demand your employees wear safety glasses to both comply with health and safety laws as well as just look out for their general welfare. Believe it or not, every year more than 900,000 American citizens suffer some kind of work-related injury or eye injury at home. These are some alarming statistics and this can happen to you at some point in your life. For just a small amount, you can protect your eyes while working with the best safety glasses.
Call it a very cheap insurance policy for your eyes. Safety glasses can protect your eyes from injury caused by splashed chemicals, radiation, loose metals, and other things that can splash on or near your face. There are many types of frames and lenses out there, so picking the right safety glasses for your situation is a bit tough. In general, you should know the eye safety hazards at work, know the various types of material that make up frames and lenses, and understand some of the features of glasses and your personal preferences. For more information on picking out the best safety glasses, please refer to our buying guide below.
Best Safety Glasses Reviews
1. NoCry Safety Glasses with Clear Anti-Fog
If you want the best safety glasses that are nice and comfortable, you should try the NoCry safety glasses. They are extremely lightweight and have a very flexible frame so that they will fit heads of all sizes and shapes. We like the fact that the sides and nose pieces can be adjusted so that people with longer faces and wider noses can wear these comfortably as well without feeling like they are too tight or that they are slipping away.
These are clear untinted polycarbonate lenses, which means the color spectrum that you see is the true color spectrum. The lens is fog, glare, and scratch resistant and rarely has any optical distortion. Despite the fact that the lens is untinted, it has UV400 protection so it basically blocks 99% of harmful UV radiation. Believe it or not, you can still get damage from UV rays on a cloudy day because most of the harmful UV radiation is not visible. The NoCry lens offers a good amount of side protection, so nothing can enter your eyes even if it hits you at a side angle. With these safety glasses, you can protect yourself from eye injuries and even just general dirt and dust. They are also quite stylish.
2. Uvex S0360X Ultra-spec 2000 Safety Eyewear
If you want the best safety glasses with the best UV and blue light protection, you should get the Uvex S0360X. These polycarbonate safety glasses are made with an orange-tinted lens that is designed to block out dim blue equipment light as UV radiation. These lenses are extra large and give you a wide field of vision. The sides are flexible and vented to give your temples complete comfort as well as to prevent fog from building up on the lens.
The lens itself is quite thick and durable, so don't worry about accidentally dropping it or even stepping on them. They will most likely not break. Besides, these safety glasses meet quite a lot of ANSI safety standards, so rest assured that they will protect you from harsh chemicals and heat. We would not recommend these for all-day use as the yellow tint can get quite annoying after a while. However, they are still quite comfortable and have adjustable sides to fit your head shape. Overall, these are great budget safety glasses if you want protection from blue light and UV radiation as well as something that gives you a wide field of vision.
3. Dewalt DPG82-11 Concealer Clear Anti-Fog Dual Mold Safety Goggle
If you want the best safety glasses that offer full eye and face protection, you have to go with the Dewalt DPG82-11. These are not actually safety glasses but instead safety goggles. These safety goggles come with a polycarbonate lens that meets all ANSI quality standards and protects you from 99% UV light. You can choose between the clear and smoke lens, depending on how much your eyes are sensitive to outside lighting.
With these safety goggles, your eyes are fully enclosed in the frame and held in place with an elastic headband. There are obviously some pros and cons with this setup. On one hand, you have full eye protection, even from the sides. On the other hand, they can fog up much easier than safety glasses with an open frame. Also, the Dewalt DPG82-11 will feel much heavier on your face than safety glasses, so it may not be suitable for long-term wear. Nevertheless, the features of these safety goggles are impressive. The lens has a tough hard coating that protects it against any kind of scratches.
These are probably the best scratch-free lens we have seen on the market.  Additionally, they cannot be cracked easily, so don't worry about small particles hitting them. The lenses are anti-fog to a certain extent as well as have ventilation channels, which add to the breathability and anti-fog features. We highly recommend these safety goggles for those who are taking on heavy-duty projects and absolutely can't afford to have things flying into their eyes or harsh chemicals and even heat entering through the sides.
Best Safety Glasses Buying Guide
If you do any line of work that involves things potentially splashing into your face, you should wear safety glasses or safety goggles along with a nice pair of work gloves. They help protect your eyes and face from harmful objects, chemicals, radiation, and things that are hot.
Safety glasses and goggles also protect you from wind to a certain extent that they provide a semi-to-full enclosure of your eyes from the outside environment. There are many types of safety glasses and goggles on the market, so we thought that you should be aware of some of the pros and cons of each type. Picking out the best safety glasses is difficult so please consider the following before you commit to one.
Eye Safety Hazards
You should be aware of the various safety hazards at your workplace before selecting the best safety glasses. These safety hazards are not just limited to your workplace but can also happen while you are working on a project at home. The most common risk is a mechanical risk, which is basically tools, machinery, and small particles that fall at you.
These things can hit your eyes and cause small to serious damage. Next, you have optical radiation risk, which usually happens during welding. This can greatly affect your eyes and cause some kind of long-term eye injury. Also, your eyes can be damaged through heat and high temperatures. Things like hot liquids, metals, and even indirect heat and moisture can cause damage to your eyes. Finally, you have chemical hazards, which can come from liquids, gas, and chemical splashes.
Eyeglasses and Lens Type
In terms of eye protection, you have either safety glasses or safety goggles. Safety goggles fully enclose your eyes and do not allow things like moisture, heat, and liquids to enter them. Safety glasses are more comfortable and breathable, but they don't offer the same level of protection as safety goggles. Safety goggles tend to run a lot heavier and you feel the burden of them on your face after a while. In terms of lens materials, they are usually made of polycarbonate, nxt polyurethane, acrylic, or optical glass. Polycarbonate is usually light in weight, scratch resistant, and offers some degree of protection against UV light.
However, you sacrifice a bit of optical clarity with polycarbonate. NXT polyurethane or Trivex is a premium material and is usually quite expensive. They offer amazing optical clarity and scratch resistance, and they are also very lightweight. Next, you have acrylic lenses, which are quite cheap, not very durable, with below-average optical clarity. They are usually pretty lightweight. If you want cheap, acrylic lenses are your best option. Finally, you have optical glass, which is expensive and heavy and offers little impact resistance. However, they cannot get scratched easily and has zero distortion when it comes to vision.
Preferences/Features
The best safety glasses will usually have some sort of feature that makes them unique. These are also selling points and are often heavily marketed. First, you have a lens coating, which will improve the durability of your lens. There are features such as anti-fog and anti-scratch coating, that make it hard for your lens to fog up and get scratched. You should definitely look for an anti-fog lens if you work in a humid environment. Next, there is lens tint, which is good if you work with lots of optical radiation risk.
Lens tint helps filter out some of the harmful UV rays and radiation that would otherwise hit your eyes and cause long-term damage. Some safety glasses or goggles even have prescription lenses, so that you don't have to wear your glasses underneath. In terms of preferences, you should definitely consider comfort, especially if you will be wearing them for long periods of time. You should look for frames that are flexible and with nice cushions so that they fit the shape of your head. You may also want to consider design, as you never know who is looking.
References
https://en.wikipedia.org/wiki/Eye_protection
http://www.hi-techoptical.com/blog/bid/55948/The-Differences-between-Safety-Goggles-and-Safety-Glasses