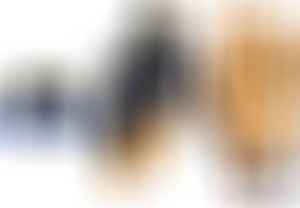 Mechanix Wear Material4X Original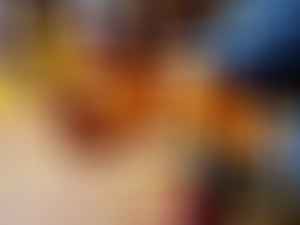 If you are a handyman or love to do things with your hands, chances are you need to invest in a pair of the best work gloves. Leather has always been the material of choice when it comes to working with tools, sharp objects, heat, or cold. Leather has great abrasion resistance and high tensile strength. Leather becomes softer as you use to more and tends to mold to the shape on your hands.  It is relatively resistant to heat and cold weather comfortable to wear. There are also some pitfalls associated with using leather work gloves. Natural leather products always have a sort of inconsistency and it is not always uniformly thick because it is limited to the size of the animal where the leather comes from.
Leather can also have holes and other small imperfections that lead to deteriorating work performance down the line. Dexterity and tactility are also compromised depending on the thickness of the hide. This is where synthetic materials come into play. Microfibers and other synthetic material have begun to emerge in the work glove world. They try to emulate the soft feel of leather and eliminate some of these inconsistencies found in natural leather. Synthetic materials are also usually machine washable and provide great abrasion and tear/puncture resistance. Additionally, synthetic leather does not harden, become dysfunctional, or change shape when exposed to the elements like water, oils, and harsh chemicals. All in all, we recommend using leather work gloves if you are used to wearing them, feel nostalgic, or you are doing some basic work that doesn't expose you to harsh conditions. If you are doing some heavy duty work which will test the strength and durability of your hands and gloves, we recommend you go with a synthetic glove.
Best Work Gloves Review
Mechanix Wear Material4X Original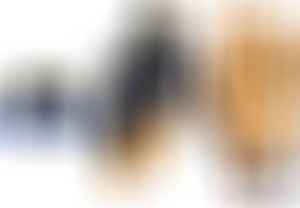 Mechanic Wear Material4x is the best work gloves ever made, hands down. It is made with a new type of microfiber called Material4x. It was developed to take all of the good features of leather, such as its soft touch and fuse it with consistent quality, higher abrasion resistance and superior dexterity. It is constructed using contracted polyster with a triple helix of spandex and polyster woven and curled around. The resulting material is then stretched taut and heat set, which creates a thin yet durable leather alternative.
What makes Material4x so good? It really is the best of both worlds and the perfect leather alternative. It is 0.8mm thin, so basically pretty thin material. Yet, it offers higher durability and dexterity while still maintaining its softness and flexibility. It can even be machine washed. The triple helix polyster wrap allows you to handle objects without the fear of damaging your gloves. You are allowed to lift cement and concrete blocks, handle jagged edges, cut up wood and steel. Compared to a standard microfiber glove, the Material4x microfiber last 4x longer and is much more flexible.
In a real world testing scenario involving abrasive concrete blocks, the Material 4x outperformed both synthetic and real leather work gloves. There is also TrekDry material in the fingers that helps keep your hands cool, dry, and comfortable. The only thing we can really complain about these gloves is that it costs a bit more than standard microfiber gloves. But hey, you are paying only a slight premium for the best work gloves on the market today.
Custom Leathercraft Handyman Flex Grip Work Gloves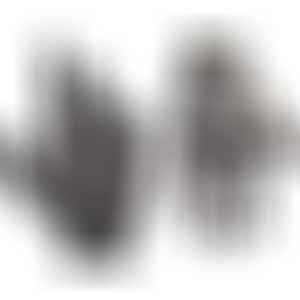 These are the best work gloves if you are looking for a pair of heavy duty work gloves that have padded knuckle protection. The Custom Leathercraft Handyman Work Gloves is made of a blend of synthetic leather, plyester, elastic band, and PVC/Foam. The glove is tough and durable, yet soft and comfortable to wear. It does no shrink, stretch, or harden when exposed to extreme weather and harsh chemicals With the Syntrex synthetic palm material, you get increased abrasion resistance which helps increase the shelf life of these work gloves.
Also with the proprietary Stretch-Fit thumb feature and spandex back, hands of all shapes and sizes can comfortably fit into these gloves. The fingertips are also reinforced with texture so that it is easier to grab slippery objects. These gloves tend to run small, so get a size up to what you are normally used to. These gloves are machine washable but do tend to shrink a bit after a few washes.
Despite all of the padding around the Custom Leathercraft work gloves, we do not feel that it makes the glove heavy or cumbersome. We really like the fact that you feel confident working with these gloves because of the armor around your fingers and palms. Compared to the Mechanix Material4x, these work gloves are obviously not as comfortable. However, the trade off is you get added protection. All in all, we think these are the best work gloves if you are concerned about additional finger protection. Also, we think the added protection doesn't make the gloves feel weird or incredibly uncomfortable.
Wells Lamont Full Leather Work Gloves

If you want the best work gloves that are made of genuine leather, Wells Lamont Full Leather Work Gloves is the right one for you. Wells Lamont is made of grain cowhide, which is a tough material that is incredibly abrasion, puncture, and stretch resistant. The palm of these gloves is reinforced with extra texture so you can have extra grip and durability where you need it the most. The wrist can be closed with an adjustable wrist strap to prevent dirt and debris from fly into your glove.
Best of all, these gloves feel extra comfortable and feel natural. We always felt synthetic gloves, while great for durability and resistance, lacks a bit of genuine comfort. With real cowhide gloves, you sacrifice a bit of the durability, but the result is a personalized glove that will feel extra soft and flexible. The leather will eventually  mold to fit the shape of your hands and it will have a personalized feel. We also really like the thumb of this glove as it has a Keystone Thumb design that makes it extra flexible. Overall, these are a great set of work gloves and superb feel. It may not be the most durable, but they are so cheap anyways that you can afford to buy a spare pair.
CHECK IT OUT
References: