Winco W15PTOS PTO Generator, 15 kW
The Winco PTO Generator is the best PTO generator if you want a product from a reliable company. Winco has been in the business for a long time and is recommended by many professionals. It performs very well and is super durable.
MORE INFO
PTO generators or power take off generators are a good way for tractor owners to produce electricity. They are economical and convenient. Every tractor owner should have one PTO generator, not only for daily use but also as an emergency measure for future electricity failures.
For portable electricity, a power take off generator can be mounted to a trailer and towed behind a tractor connected with a PTO drive shaft. It can also be mounted permanently and hooked to a transfer switch. When needed it can be connected to a tractor with standard drive shaft for back up power.
The following 5 products are the best PTO generators according to our industry surveys. They are all high quality PTO generators with reasonable prices.
What is the Best PTO Generator?
Winco W15PTOS PTO Generator, 15 kW
Winco is one of the oldest US generator companies. It offers complete units with outlets and breakers. It also sells a wide variety of valuable PTO generator accessories such as tow-behind trailers, drive shafts adapters, and PTO generator mounts. Winco provides the best service for PTO generators. You will get the best experience with a Winco product.
Winco W15PTOS is the best PTO generator on the market. It is a generator with single phase 120/240 V model, and provides 15,000 continuous watts. The windings are made of 100% copper. Together with those heavy duty capacitors and diodes, they provide clean power at less than 5% total harmonic distortion. The gear case is made of cast iron, and it's more durable than aluminum ones. As the generator has a large voltmeter, it's easier to adjust from the tractor. It also has NEMA 14-60 full power receptacle protected by sturdy steel frame and full power plug ships for different needs.
Winco W15PTOS is also suitable for all kinds of daily use. When the power is out, you no longer have to sit in the dark. Connect Winco W15ptos with your tractor, and you will immediately get reliable and clean electrical power for your home. The weight is 242 lbs. You can easily take it anywhere to provide electricity for your business or farm.
IMDLLC 16002P PTO Generator, 16 kW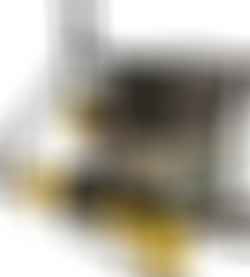 IMDLLC 16002P is the best tractor PTO generator of high quality. It's easy to assemble. You should get one for your tractor to generate electricity whenever you need.
IMDLLC 16002P provides stable electrical power. It works well starting 120V electrical appliances such as a grinder. It also performs well on full load(240V). After it starts, you can basically turn on everything in your house and there won't be any problem. This high quality generator provides a 16KW continuous output. So don't worry about heating issues, this generator can easily solve them. It may save you in emergencies such as sudden power outages.
IMDLLC 16002P is also convenient. The aluminum and steel housing makes the product light-weight and durable. The weight of this product is 351 pounds. It's not heavy so you can easily bring it anywhere. The 4″ Three Bar LED meter provides accurate display of Hertz, Volts and Amps output. This allows you to easily adjust your tractor for proper electricity output.
Finally, IMDLLC 16002P is a light-weight generator compared with other similar products. It's a waste of time to mount it when you need power and dismount it when you don't. So, you will keep it mounted to your tractor, which means extra fuel consumption. In order to generate electricity and save fuel, you need the IMDLLC 16002P .
There is something you should beware of if you have a small tractor. The gear box translates to lower engine rpm so that its noise is lower.There will also be less wear and tear on the tractor. But that also means the tractor produces less hp at lower rpm.
Another bad thing is that the oil level hole is marked wrong on the instructions. Oil will come out all over if you open the hole to check the level.
NorthStar PTO Generator, 12 kW
NorthStar is the best PTO generator for trucks. It has the lightest weight as a generator which provides a 12kw output. It will save a lot of fuel if you often bring it with your tractor to different places. In that case, NorthStar is your best choice.
NorthStar is light-weight, but powerful enough. It weighs only 188 pounds. Additionally, it is geared with an industry standard 6-spline input shaft for 540 RPM. The windings inside the generator are made of 100% copper. So the generator can stably crank out 100 Amps at 120V, or 50 Amps at 240V. It requires 24 PTO HP or more for rated output.
NorthStar is also safe and convenient. It uses a 100 Amp thermal magnetic breaker and a plastic shield to provide safe operation. The outlets include welding receptacle and four 120V 20 Amp receptacles, so you can connect this generator to most electrical appliances. This product also provides a voltmeter to help you adjust the output of your tractor.
One bad thing is that it can't run on higher RPM. In other words, 540 RPM is the limit. You should make sure that your tractor is suitable for this product, or you may waste your money.
IMD PTO Generator Kit 22 kW
If you are looking for the best power take off generator, IMD provides a good option. IMD PTO Generator Kit 22 kW is convenient, safe and powerful. Mount it to your tractor, and you will get enough electricity for your house, your farm and your business.
The IMD PTO Generator Kit 22kW is powerful. The rated wattage is 22,000 Watts and the starting capacity is 40,000 Watts. The 100% copper windings inside provide a continuous and high quality power output.
The IMD PTO Generator Kit 22kW is also durable. The heavy duty single-phase has been designed to be brush-less. Therefore, it needs no maintenance. The bearings are all pre-sealed. Additionally, the housing of the generator is made of aluminum and steel so that it is durable and light-weight, while the gearbox is made of cast iron for more durability. To protect the circuit, the generator has a magnetic circuit breaker inside. These parts provide reliable power output, which may save your life in future emergencies.
There is something you should know about this product. To get the best performance, your tractor should have at least 44 HP and the PTO speed should be 540. You can ask the manufacturer if you have any problem with this product.
Value Leader PTO Powered Generator,  5 kW
This is the best PTO generator if you are looking for the cheapest generator for the minimum power demand. Maybe a PTO generator is not necessary for your daily life, but you still need one to prevent future power emergencies. You don't have to buy those expensive PTO generators and in many cases it is an overkill. With the Value-Leader PTO Generator, you will save your money, and it will also help a lot when you need electricity.
This product requires 540 RPM to get the best performance. As the rated watts is only 5,000, it needs only 12 HP to get it work. Its rated amps is 125A at 120V, or 21A at 240V. The weight is 290lbs, including the frame. Compared with its competitors, it seems to be a bit too heavy as a portable generator. But, as a cheap product, it performs stable enough for possible power failures. We can't ask  for more.
This product is also convenient. It provides four receptacles to meet your needs. The Value Leader PTO generator works perfectly at 120V, but it may not perform well enough at 240V. It may not be a problem if you are sure about your electric power demand.
If you need a PTO generator which is more powerful, you should look for other products. But this one is perfectly ok for most people's needs. So, make sure you do your research before you pay for it.
References
https://en.wikipedia.org/wiki/Power_take-off