Chemical Guys Butter Wax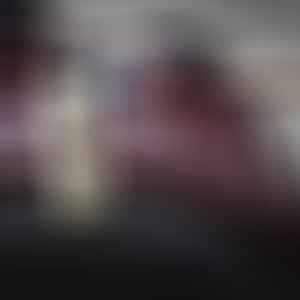 If you are wondering if you should be using the best car wax to protect your automobile, the answer is probably yes. Car wax is commonly associated with shine and protection for autos. While most people only focus on the shiny part, what people don't realize is that the best car wax can extend the life of your car paint and protect the clear coat. So what is car wax? The short answer is it is simply wax that you put on your car.
Wax in itself is a naturally form slippery substance, which usually consists of a blend of other waxes such as beeswax and natural oils as well as some synthetic substances in the mix. The car wax itself may come as a paste, liquid, or in liquid form although a majority of car waxes are pastes. Car wax should be applied or reapplied every few months to maintain its shine and protection. You should ideally be using car wax that is insoluble in water, so it doesn't get washed out whenever it rains or after a car wash. Also, make sure to find a car wax that has a high melting point, so it won't melt when exposed to long duration of heat.
Best Car Wax Reviews
Chemical Guys Butter Wet Wax

The Chemical Guys Butter Wet Wax is one of those products that just gets better every time we use it. It is the best car wax for those looking for a liquid cream based wax that gives your car the ultimate slick shine. This is all natural 100% Brazilian carnauba cream based wax so it gives a great shine on all color finishes and protect your vehicle from UV rays, waterspots, and other types of contamination.
The butter wax is a yellow cream color, but don't worry, it doesn't stay yellow when you spread it on to your car. Application is pretty straightforward: simply shake up the bottle and spread a few lines on a sponge or microfiber towel. Then you simply just spread it over your paint and top coating until the color goes away.
Because the wax is all natural and refined, it will spread very easily with little effort. It also has a nice banana scent so it smells pretty good when you are applying it as well. Also it doesn't just work on cars: you can use it on boats, RVs, trucks, motorcycles, and even granite countertops. When you put on this wax, make sure you put on a nice even coat and try not to miss any spots. You can even apply the wax to your wiper blades, windshield and headlights.
Another great thing about the Chemical Guys butter wax is that once you've applied it, you don't have to wait until it cures to clean and wipe off. It pretty much insta cures, making it possible to wax an entire car from start to finish in under 5 minutes. We really love the deep wet look of the butter wax. Even the name and the texture of this product is great. In our opinion, this is the best car wax on the market at this price point. You won't find another product that applies easy, looks great, and offer great protection at a great price.
Meguiar's G18211 Ultimate PasteWax

If you are looking for the best car wax in the form of a man made synthetic polymer, the Meguiar's Ultimate Paste Wax is your best bet. While typical car wax is made from a carnauba wax blend, which comes from the carnauba tree, Meguiar's special formula was made in the lab. The Ultimate PasteWax is Meguiar's longest lasting wax with the most advanced protection.
Meguiar's took the best elements of natural wax, took it to a lab and enhanced it with synthetic polymers. This cross-linking synthetic polymer formula makes it incredibly hydrophobic, so water pretty much beads up on it. This wax is made very thin, so you don't need too much of it to make it work on your car. In fact, it is worse to apply too much of it as it only prolongs drying time and wastes wax.
This package comes with a foam applicator and a microfiber towel so that you can easily apply and remove the wax. You can either apply the wax by hand or with a machine after you have thoroughly washed the car. We would dare to say that this wax overs the most protection out of all the waxes we have tried. Water beads up and slides off this wax even after a few months. The underlying paint and top coating stays in original condition. However, the trade-off is that it is not so shiny and takes a long time to cure (over 5 minutes). But then again, shiny is very subjective. Some people like a more 3D full look and some don't mind a duller wax. We would say this wax is more on the dull side.
Turtle Wax T-477R ICE Spray Wax
Turtle Wax makes a solid line of car detailing and polish products. The Turtle Wax ICE Spray Wax is the best car wax if you are looking for value. It is cheap and it works about as good as some of the other waxes. And it is from a trustworthy brand that has been around the industry for a long time. The ICE Spray Wax is Turtle' Waxes premium product: it offers the most durability and protection.
It contains their proprietary Smart Shield Technology blended with premium grade all natural carnauba wax. Smart Shield is just a fancy way of saying the wax is hydrophobic, meaning it does not dissolve in water. This makes water bead up on the wax and slides away rather than into the wax and eventually into your top coat and paint. The Turtle Wax ICE Spray Wax is different from their other products, like the Wax & Dry, which is a cheap hands free quick and easy way of applying car wax, and the Wax Detailer, and is designed for a spot patching spray in between wax applications. We think the best part about this wax is the ease of application.
Because it comes in spray form, it is easy to get a thin uniform layer. You can either spray this on a microfiber towel or directly on to your car or wipe it evenly. Either way, you have to use your hands to do some dirty work: there is no way around it. The cure time is just a few minutes since it is already pretty thinned out. It works well on vehicles of all colors. Overall, we would say this is the car wax for you if you value ease of application and cost over durability and protection.
While it is certainly durable and offer great water resistance and UV protection, this breaks down over a month or so and you end up having to apply it again. The Turtle Wax ICE just doesn't hold up in terms of durability compared to other waxes we have reviewed such as the Chemical Guys Butter Wax or even the Meguiar's Ultimate Paste Wax. For those you like the trade convenience and price with longer durability, this is the best car wax for you.
More Info on the Best Car Wax
So why should you be using car wax? It is way more about protection than about looks. With the best car wax on your auto, you put a solid barrier between your car's clearcoat and the environment, protecting it from UV rays, air, and water.  Rainwater and getting sprayed by other cars not only discolors your car but also contains pollutants that can get into your paint. With a layer of car wax, the water and contained pollutants should slide right off your car. This means that you can make less trips to the car wash and even save money here.
Additionally, the car wax fills in the small gaps in your clear coating caused by scratches, blemishes, dents, dirt and debris. This also creates a more uniform reflective surface so it shines better. However, even the best car wax will not be able to save your car if your surface is totally damaged. This is where polishing, paint enhancement and paint correction come into play.
When should you apply the car wax? The best time to apply car wax is right after a car wash and right after you put on treatments such as a car polish. Often people get the two mixed up and apply wax and then car polish, so please don't make this mistake! When waxing your car, you should be making small circles with even pressure. Do not slap on too much or too little. Try to use a microfiber towel when apply the wax for the best uniform distribution. Or you can always just hire a professional to do it for you.  After applying the wax, you will want to leave it on for a bit for it to cure and settle.
So what makes the best car wax? It depends on what you are looking for. Generally, you want a great shine, awesome protection from water and sun damage, and something that is easy to apply. Unfortunately, it is very tough to find all three in one package. In terms of ease of application, we prefer spray on wax, because it never gets messy and is easy to blend with a towel.
For protection, some waxes just do a better job preventing blemishes from popping up in the body of your car. They offer better UV protection and better protection from water. Lastly, in terms of shine, it really is a subjective word. A good car wax creates more depth, which is a fancy way of saying it looks better on your car. There is no real objective way to gauge this depth, so the only way to know is to try some for yourself.
References: