Finding the best car wash soap is not the easiest decision in the world. For most people, these soaps are all the same. In fact, the biggest mistake that people make is not realizing there are soaps specifically designed to wash cars.
Of course, there are many people who still believe that using regular dishwashing soap is ok for your car. Dish soap will damage your paint and the protective coating around your paint so that dirt and debris can easily penetrate and damage your paint.
Sure if you have an old car with old worn-out paint, then it is ok to use dishwashing soap; but if you want to keep your car's wax or polish new and your paint looking nice and sharp, you should look into using the best car wash soap.
Mothers California Gold Clean Car Soap
What makes a good car wash soap, shampoo and wax?
A good car wash soap is one that offers gentle, effective cleaning and ends up with a nice waxing shiny look on your car.
When selecting a soap, it's important to consider several factors as follows:
The type of finish on your car.
The amount of dirt or grime it has accumulated.
Does it provide a nice shampoo foam?
Is it environmentally friendly?
Does it provide a nice wax-shiny finish?
For cars with a clear coat finish, a basic car wash shampoo will work just fine.
However, if you want a waxed finish or are trying to remove more stubborn dirt, then products such as a "wash and wax" formula can be very effective at providing both cleaning power and protection.
How often do I need to wash my vehicle with the best car wash soaps?
It is generally advised to wash your car once a week if you drive it every day to keep the surface of the paint clean.
Note that the most important part that you need to take care of before cleaning your car and making it look new and shiny is to select the best car wash soap.
Obviously, the selection process can be a tough decision because there are so many brands to choose from. In fact, most of the brands provide the same service, that is clean your car.
We have personally tested most of the brands sold to the public and will recommend you only the best car wash soap. See below for our top picks.
Best Car Wash Soaps – Reviews
1- Mothers California Gold – The Best Car Wash Soap On The Market – Top pick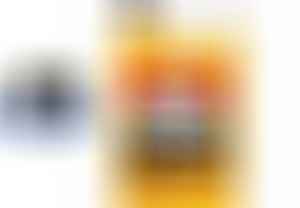 Mothers California Gold is the best car wash soap if you are looking for a powerful cleaner that also does not dull the paint.
We suggest that you keep your car wash soap and car wax separate, as these combined solutions are often junk and not effective in either.
The analogy would be it is much more effective to use separate shampoo and conditioner than a 2 in 1 solution.
Mothers California Gold packs a powerful punch as a separate car wash soap with a super sudsy formula.
It is carefully pH balanced so that it will not react with the paint on your car or the wax and soaks up dirt and bacteria like none other.
We think the best part about this car wash soap is its ability to wash away debris while preserving the shininess of the wax. Other car washes either wash away some wax or leave some dirt or water spots behind.
Mothers California goes a long way, as you typically dilute it in water with at least a 100:1 ratio.
This means normally 2-3 oz is enough to wash an entire car once. We find it works really well on black finishes and enhances black paint. All in all, this is the best car wash soap if you are looking for a simple, powerful, and nonreactive soap for your car.
No 2-in-1s, no combinations, just straight shampoo.
2- Optimum No Rinse Wash & Shine – The best shampoo soap for your car

Optimum is the best car wash soap for people who are looking for a no-rinse solution to washing their cars. This is a total game-changer to the car washing model.
For those of you who have washed cars that traditional way, you will know that it is often a lot of work rinsing off the soap and making sure you don't get any watermarks.
Optimum is an innovative product that contains highly lubricating polymers that waxes your car as well as release dirt and debris. And the best part is all this is done without a hose! That's right.
You simply mix 1 oz of Optimum per 2 gallons of water and use a microfiber towel and the dirt and debris will absorb onto the towel. Then use another microfiber towel to dry off the water and you are done.
There is no need to bring a hose and rinse off the excess soap and dirt because there will be none.
With the Optimum, you can use this anywhere if you just have a little bit of water. You no longer need to be connected to a water supply for rinsing. Optimum provides a faster cleaner result and is less of a hassle.
And not only does it act as a car wash soap, it is also a wax, as it shines your car as well. While we still recommend you apply a separate wax or polish on top of this, Optimum still packs a powerful shine standalone.
We think this is the best car wash soap for professional car detailers, high-end cars, and those who want a fast convenient way to wash cars without a large water supply.
3- Green Clean Automotive – Car Shampoo Superior
If you are looking for the best car wash soap that is environmentally friendly and made of high-quality ingredients, this is the car shampoo for you.
Green Clean Automotive makes a line of car products made from natural bio-based ingredients like plant extracts and vegetable glycerine.
In other words, it is free of harsh solutions such as alcohol or VOCs.
The bottle and cap are even 100% recyclable. While other car care products go cheap on "dirty" ingredients, you can be sure Green Clean Automotive uses expensive higher-quality ingredients that won't strip away your car polish, wax, or paint and is UV sun safe.
At a small premium to traditional car wash soaps and one bottle often lasting years, why not go green and buy a premium product.
And besides the whole save the environment speech, this car wash soap actually works better than most brands on the market in terms of cleaning power and not leaving nasty watermarks.
The application is quite simple: simply mix this solution with water, wash your car with a sponge or microfiber towel, rinse off with water, and dry with a microfiber towel.
We strongly suggest also using the Green Clean Automotive wax afterward to protect your paint and make your car shine.
So if you are looking for the best car wash soap and don't mind paying a bit extra for a green product that has superior performance, don't hesitate to try the Green Clean Automotive Car Shampoo.
4- Meguiar's Gold Class Car Wash, Car Wash Foam for Car Cleaning
Meguiar's Gold Class Car Wash is a car wash foam that is simply designed to provide a deep clean for your car.
It is formulated with premium ingredients to remove dirt, grime, and road film from the surface of your vehicle.
The foam clings to the surface of your car, allowing it to penetrate into the pores of the paintwork and lift away contaminants.
The special blend of polymers helps protect against scratches and swirls while providing a glossy shine.
This product is safe for all types of finishes including clear coats, single-stage paints, and lacquers. Meguiar's Gold Class Car Wash will leave your car looking like new.
5- Chemical Guys Chemical Guys Extreme Bodywash & Wax Foaming Car Wash Soap
Chemical Guys Extreme Bodywash & Wax Foaming Car Wash Soap is an amazing wash soap product for any car owner.
It is a powerful, pH-balanced car wash soap that cleans and protects your vehicle's paintwork in one easy step.
The advanced foaming technology lifts dirt and grimes away from the surface of your car while the wax provides a protective layer to keep it looking clean and shiny.
This soap is also safe to use on all surfaces including glass, plastic, rubber, vinyl, and more.
It is biodegradable so you can be sure that it won't harm the environment when you wash your car with it.
In summary, Chemical Guys Extreme Bodywash & Wax Foaming Car Wash Soap is an excellent choice for anyone who wants to keep their car looking its best with no negative impact on the environment.
Frequently asked questions
Below we provide answers to the most frequent questions we receive about car washes.
How to Use Car Wash Shampoo and Soap?
It is really important to keep your car clean so that it does not deteriorate. It is also a great way to maintain its value and keep it looking like new.
That's why you need to use special cleaning products to get the ultimate wash for your vehicle.
Simply put, you need a car wash shampoo and soap (there are products that combine these two – soap and shampoo in one solution). These are two important items to have in your car care arsenal. Here is how to use them properly:
First, mix the car wash shampoo with warm water in a bucket or container according to the bottle's instructions.
Use a sponge or microfiber cloth and gently work up over the surface of your vehicle from top to bottom. Avoid pressurizing on the sponge so you do not get some particles scratching the paint.
Rinse off slowly and nicely before moving on to the next section of your car. Use clean water and try to avoid hard water (see below why).
Once finished, dry off wet areas with a soft towel or drying cloth for spotless results.
How Does Hard Water Affect Your Car Wash?
When it comes to a car wash, one of the most important steps is making sure the water you use is free from hard minerals.
Hard water can wreak havoc on your car and its finish if not handled properly. Hard water affects how well car soaps dissolve in the wash and can lead to spotting and streaking on the paint job. Note that such water can leave white lines on your car, even if you just washed it.
Hardness in water is measured by grains per gallon (GPG) and anything above 7 GPG means that there are a significant number of dissolved minerals present, such as calcium or magnesium carbonates.
These minerals create difficult conditions for any kind of soap to work effectively, including car soaps.
The soap won't be able to form good suds when exposed to these minerals, which leads to a decrease in lubricity between the surface being washed and wash mitts/sponges being used.
So, best to stay away from hard water and try to get rainwater or a demineralized for your running water supply.
How much does the ultimate wash soap for cars cost?
This mainly depends on the brand, quantity, and type of product you buy.
Many standard liquid soaps used for hand washing cars range in price from $6-$15 per gallon.
These are typically concentrated solutions that must be diluted with water prior to use.
High-end products cost more due to their superior cleaning power, which can help remove stubborn grime and road film from your vehicle's exterior finish.
On the flip side, there're budget-friendly soaps available that offer good results at an economical price.
Does an eco-friendly car wash soap exist?
Of course, eco-friendly car wash soap exists. And these are a great way to keep your car clean without damaging the environment. While many soaps labeled as "green" or "eco-friendly" contain some natural ingredients, it can be difficult to know which ones truly meet the requirements for being environmentally friendly.
The sole main criteria that you need to consider for an eco-friendly car wash soap is one that is biodegradable or made from natural materials that will not damage wildlife or pollute rivers and streams. It should also be a phosphate-free product to avoid getting into waterways and groundwater systems.
How to Make Your Car Wash Eco-Friendly?
The concerns of sustainability and environmental responsibility are becoming increasingly more important during our daily activities.
As such, many of us are looking for ways to make our car washes greener.
Making a switch to a waterless car wash is one of the best steps you can take toward making your car wash eco-friendly. Not only does going waterless save you time, but it also saves gallons of water from being used – an essential component in achieving an environmentally friendly clean.
Now the reality is that cleaning your car with a waterless solution goes against our nature. We like to use water. That's a fact. However, you can alternate both solutions. One week you use shampoo and water and another week you use a waterless solution.
To m be even more sustainable, opt for an eco-friendly soap that's specifically formulated for cars. Many brands offer products made solely from natural ingredients like coconut oil and sugar cane extract that provide a deep clean without harsh chemicals or toxic runoff. Note that you need to check if the shampoo is biodegradable too.
Should you never use dish soap to wash your car?
Please avoid doing this. Using dish soap to wash your car is not recommended as it can strip the wax off your car and leave it unprotected from the elements.
Dishwashing detergent is much harsher than car washing soap, making it difficult to rinse off completely and leaving behind residue that can damage your vehicle's paint. This was a common practice in the old days, but time has moved on and the paint on your vehicles is nowadays a lot more fragile than before (because they contain fewer chemicals).
Note that dish soap contains chemicals like sodium lauryl sulfate and ammonium lauryl sulfate which are highly corrosive, causing etching and staining on your car.
While you may be able to use dish soap in a pinch, it's best to opt for a specialized car washing product that has been formulated specifically for automobile care. These products contain lubricants that protect your car's finish while also providing a deep clean.