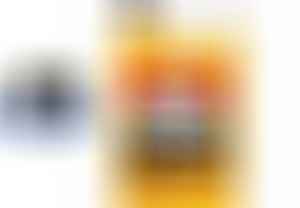 Mothers California Gold Car Wash Soap
Finding the best car wash soap is not the easiest decision in the world. For most people, these soaps are all the same. In fact, the biggest mistake that people make is not realizing there is soap designed to wash cars.
Of course, there are many people who still believe that using regular dishwashing soap is ok for your car. Dish soap will damage your paint and the protective coating around your paint so that dirt and debris can easily penetrate and damage your paint.
Sure if you have an old car with old worn-out paint, then it is ok to use dishwashing soap; but if you want to keep your car's wax or polish new and your paint looking nice and sharp, you should look into using the best car wash soap.
It is generally advised to wash your car once a week if you drive it every day to keep the surface of the paint clean. The first part of cleaning your car and making it look new and shiny is selecting the best car wash soap. It can be a tough decision because there are so many brands to choose from and they all look like they do the same.  We have personally tested most of the brands sold to the public and will recommend you only the best car wash soap. See below for our top picks:
Best Car Wash Soap Reviews
Mothers California Gold Car Wash Soap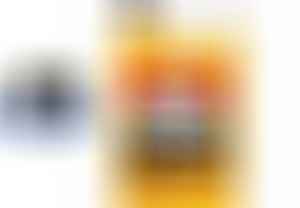 Mothers California Gold is the best car wash soap if you are looking for a powerful cleaner that also does not dull the paint. We suggest that you keep your car wash soap and car wax separate, as these combined solutions are often junk and not effective in either.
The analogy would be it is much more effective to use separate shampoo and conditioner than a 2 in 1 solution. Mothers California Gold packs a powerful punch as a separate car wash soap with a super sudsy formula.
It is carefully pH balanced so that it will not react with the paint on your car or the wax and soaks up dirt and bacteria like none other. We think the best part about this car wash soap is its ability to wash away debris while preserving the shininess of the wax. Other car washes either wash away some wax or leave some dirt or water spots behind.
Mothers California goes a long way, as you typically dilute it in water with at least a 100:1 ratio. This means normally 2-3 oz is enough to wash an entire car once. We find it works really well on black finishes and enhances black paint. All in all, this is the best car wash soap if you are looking for a simple, powerful, and nonreactive soap for your car. No 2 in 1s, no combinations, just straight shampoo.
Optimum No Rinse Wash & Shine 
Optimum is the best car wash soap for people who are looking for a no-rinse solution to washing their cars. This is a total game-changer to the car washing model. For those of you who have washed cars that traditional way, you will know that it is often a lot of work rinsing off the soap and making sure you don't get any watermarks.
Optimum is an innovative product that contains highly lubricating polymers that waxes your car as well as releasing dirt and debris. And the best part is all this is done without a hose! That's right.
You simply mix 1 oz of Optimum per 2 gallons of water and using a microfiber towel and the dirt and debris will absorb onto the towel. Then use another microfiber towel to dry off the water and you are done. There is no need to bring a hose and rinse off the excess soap and dirt because there will be none.
With the Optimum, you can use this anywhere if you just have a little bit of water. You no longer need to be connected to a water supply for rinsing. Optimum provides a faster cleaner result and is less of a hassle.
And not only does it act as a car wash soap, it is also a wax, as it shines your car as well. While we still recommend you applying a separate wax or polish on top of this, Optimum still packs a powerful shine standalone.  We think this is the best car wash soap for professional car detailers, high-end cars, and those who want a fast convenient way to wash cars without a large water supply.
Green Clean Automotive – Car Shampoo Superior
If you are looking for the best car wash soap that is environmentally friendly and made of high-quality ingredients, this is the car shampoo for you. Green Clean Automotive makes a line of car products made from natural bio-based ingredients like plant extracts and vegetable glycerine. In other words, it is free of harsh solutions such as alcohol or VOCs.
The bottle and cap are even 100% recyclable. While other car care products go cheap on "dirty" ingredients, you can be sure Green Clean Automotive uses expensive higher-quality ingredients that won't strip away your car polish, wax, or paint and is UV sun safe.
At a small premium to traditional car wash soaps and one bottle often lasting years, why not go green and buy a premium product.  And besides the whole save the environment speech, this car wash soap actually works better than most brands on the market in terms of cleaning power and not leaving nasty watermarks. The application is quite simple: simply mix this solution with water, wash your car with a sponge or microfiber towel, and rinse off with water and dry with a microfiber towel. We strongly suggest also using the Green Clean Automotive wax afterward to protect your paint and make your car shine. So if you are looking for the best car wash soap and don't mind paying a bit extra for a green product that has superior performance, don't hesitate to try the Green Clean Automotive Car Shampoo.