Dan's Auto Tire Pressure Gauge
Why do you need the Best Tire Pressure Gauge?
You should always carry the best tire pressure gauge with you in your vehicle in case you need to use it to give an accurate reading. If you are scouring the internet for the best tire gauge review, you are at the right place.
As we all know, it is important to keep your tires at the right pressure range because you will drive with more stability, increase traction, get better mileage, and make your tires last longer.  It is critical that you routinely check the pressure of your tires to make sure you can prevent anything hazards down the road. If your tires are overinflated, you risk the chance of them popping, which could result in a fatal accident.
If your tires are low on pressure, it may well be a precursor to a flat tire, which could also be hazardous on the road. You want to make sure you are using the best tire pressure gauge when taking a reading because there is nothing worse than an inaccurate reading, which could turn into a risky situation. In general, a tire pressure gauge should be accurate, durable, and flexible.
You should be using a tire pressure gauge that has a chuck that is versatile and fits into all valve stems without leaking any air. It should be flexible and versatile enough to bend around to reach those hard-to-reach spots. It should also be able to take a beating and not crack when dropped. Since it will likely be in your car, it will get tossed around quite a bit. Please read below for the best tire gauge review and figure out the right tire pressure gauge for you.
Best Tire Pressure Gauge Reviews
1. Campbell Hausfeld MP6000 Tire Inflator with Gauge
Campbell Hausfeld is the best tire pressure gauge if you are looking for an inflator, a chuck, and a gauge all in one system. It is quite intuitive to use and comes ready out of the box. If you want to use the inflator gun, you will need to hook it up to an air supply.
You can purchase extensions and adaptors as well in case the air supply is far away or if the tire inflator doesn't fit. After you connect to an air supply, you will need to insert the chuck into the valve stem of your tire. Keep in mind that it is not necessary to be connected to an air supply in order to take a reading.
The PSI range is from 10 to 150 which is enough for everything from bicycle tires to monster truck tires. Once you insert the chuck the PSI needle should jump to the correct pressure reading. If you want to increase the tire pressure, simply squeeze the inflator to let some air in and slowly watch the needle rise. When you are done simply unhook the chuck. The PSI reading should still remain there unless you press the reset button which will release the pressure inside the gauge.
We really like the accuracy of this gauge and in particular, appreciate the fact that it is an analog tire pressure gauge. We think the best tire pressure gauge is analog because you sacrifice a bit of accuracy for peace of mind and durability. Non-digital gauges almost never break down just like watches since there are no electronics inside. Although the reading on this gauge is not as accurate as that on a digital gauge, we really don't think you need to read tire pressure to the nearest decimal point.
That information is not useful but having a strong durable gauge that won't break or malfunction is more important. We find it a bit annoying that when you pump air into your tires the gauge needle will bounce around a bit and then stabilize. It is a minor issue and does not detract from the overall quality of this product.
2. Accutire MS-4021B Digital Tire Pressure Gauge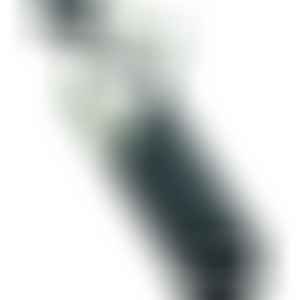 Accutire makes the best tire pressure gauge if you are looking for a digital gauge. Digital tire pressure gauges are great in that they are known to be incredibly precise. They are also usually small and quite handy.
In terms of accuracy, this tire pressure gauge is accurate within 0.05 PSI. The Accutire tire pressure gauge is running through batteries (three A76 watch batteries), which you be to replace every half year or so. Also, the gauge automatically turns off when it is inactive for thirty seconds or more. There is some solid craftsmanship around this gadget and has a rubber encasing around it to protect it from being dropped. The gauge is also angled in a way such that it can easily fit into any valve stem.
Using the Accutire Pressure Gauge is quite easy and comes ready out of the box. It does not need to be calibrated so all you need to do is to turn it on and take a reading but sticking it into the valve stem of a tire. The PSI range is 5 to 150 and goes in 0.5 PSI increments, which is enough to test the pressure of any tire. The LCD display gives you a digital reading and we find that it rarely gives you a misreading.
However, every now and then it does malfunction, so if you want something that is always reliable, get an analog tire pressure gauge. In terms of durability, this tire pressure gauge has a rock-solid build and is virtually unbreakable through normal wear and tear. You can put it in the glove compartment without worrying about it breaking by getting tossed and turned in the car. All in all, it is the best tire pressure gauge for those who want an extremely accurate reading.
3. Dan's Auto Tire Pressure Gauge

If you are looking for the best tire pressure gauge, look no further. Dan's Auto liquid-filled tire pressure gauge is the leader in this industry. It is made with precision craftsmanship and sound engineering. First of all, the case is enclosed with rubber and made of stainless steel. When you pick it up, you know it is a quality product and not made with cheap materials.
It comes with an extra long 17-inch hose that can swivel around 360 degrees and reach those hard-to-get-to-stem valves. The angled chuck also helps you mount the device into tire valves that are 2 to 2.5 inches. The tire pressure gauge is extremely accurate as it is rated to 60 PSI and accurate to ANSI. We have never experienced a malfunction or a misreading on this gadget.
The downside of owning Dan's Auto is that it is only rated to 60 psi. For those who need to take the pressure of huge trucks and 18-wheelers, 60 psi may not be enough. Since most people drive normal cars/bikes, Dan compensates for this limitation by being really good at taking an accurate readings. The dial face is 2.5 inches and filled with liquid and is completely analog, meaning it does not require a battery or anything electrical to operate.
It also comes with a cool wall mount and a small pen gauge to double-check your readings. Dan's Auto is the brand used in many professional auto shops and is a name that you can trust. They have a lifetime warranty on their products and are backed by many professionals in the auto repair industry. It is the best tire pressure gauge if you have a few extra bucks to spare.
4. Tekton 5941 Digital Tire Gauge
If you are looking for the best digital tire pressure gauge. We really like the visibility of the display screen. It brightens up at low light settings and at night, which makes it very handy for on-the-road usage. The Tekton 5941 is pretty accurate, so you end up eliminating most of the guesswork. It displays units to the tenth decimal point, so you don't have to round up or down like with an analog tire pressure gauge.
The Tekton 5941 is quite easy to use. You just simply press a button to turn it on and off. You then select the desired unit to display. There are four: PSI, Bar, Kilo Pascals, and density. The nozzle of this device fits over all sorts of valve stems and is very easy to attach.
We would say the Tekton is the best digital tire pressure gauge if you are looking for a solid ergonomic design. The unit feels like it has a solid build and is made with sophisticated engineering. The handle fits comfortably around your hands and has a non-slip surface. And because it looks and feels sleek, we generally feel good about using it to take accurate measurements. This is probably the placebo effect, but it makes us feel better, which is what counts.
5. Exwell Digital Tire Pressure Gauge
Exwell makes the best digital tire pressure gauge if you want something that has a wide range and is accurate. This particular gauge reads between 5 to 150 PSI, which is wider than most of its competitors. It can be used for anything from bicycles to large commercial trucks. You can also display the reading in other units if needed.
The Exwell Digital Tire Pressure Gauge is very accurate. We would say this is as close to a professional tire pressure gauge as it gets. It is often used in a professional setting and is accurate to about 99% at a temperature of around 25 degrees C. We feel completely comfortable using this on large construction vehicles and big trucks. It is highly reliable and accurate. The only problem is that it is kind of large so not exactly portable.
We also like the Exwell for its long range. It has an extended tube so that you can attach it to hard-to-reach valves. There is also a backlit display for easy reading regardless of the time of day. The Exwell also has an air nozzle that forms a plug. This allows you to easily connect an inflatable pump to it. So essentially, this device can be both an inflator and a pressure reader.
References:
http://www.bridgestonetire.com/tread-and-trend/drivers-ed/how-to-check-tire-pressure
http://www.michelinman.com/US/en/safe-driving/tire-safety/tire-pressure.html