Method Naturally Derived Foaming Hand Wash, Sea Minerals
Why do you need the Best Hand Soap?

If you wash your hands often, chances are you are looking for the best hand soap. Of course, you can use any soap to wash your hands including dishwashing soap, but some soaps simply work better than others in terms of how to deal with the sensitivity of your hands. Washing your hands is the best way to spread colds, flu, and other germs. We touch things with our hands every day and our hands are constantly covered with germs. The best hand soap will not only eliminate germs and bacteria, it will also keep your hands smelling nice.
Some are even loaded with nutrients to enhance the skin on your hands. You should definitely keep your bathroom or kitchen stocked with hand soap and be sure to put it near a faucet so that you can quickly give your hands a wash when needed.
Believe it or not, there are some differences in the different brands of hand soap out there. There are two types of hand soap, the cheap kind, and the expensive luxurious kind. The more expensive hand soaps tend to have better scents and stay on your hands longer. They also have better-looking bottles and packaging and look better in the bathroom. Some of them do a better job killing germs than others, but this is a secondary concern for most people. Most people just care about the packaging and how it smells.
Best Hand Soap Reviews
1. Method Naturally Derived Foaming Hand Wash, Sea Minerals
We think Method makes the best hand soap if you want a foaming wash that is gentle. It has a non-toxic formula with all ingredients naturally derived. And because it foams, you won't have to apply water to lather it properly all over your hands. It also has a biodegradable formula that is safe for kids and has never been tested on animals. All this also means that it leaves your hands feeling soft and smooth at the end, and obviously free of most bacteria, viruses, and dirt.
We really like the scent of this hand soap. It is advertised as sea minerals but it actually smells like a blend of various fruits. The fragrance is not strong, obnoxious, or offensive. It is quite subtle but also it lingers on your hands for quite a while. This soap also doesn't dry out your hands and actually feels like it moisturizes them a bit. Method Foaming Hand Soap is also antibacterial, so it kills the remaining germs that linger on your hands after most have been washed away. The method has a very planet-friendly approach to making its soaps and definitely cares a lot about what goes into it.
2. Seventh Generation Hand Wash, Mandarin Orange, and Grapefruit
If you are looking for the best hand soap derived from a plant-based formula, definitely look into the Seventh Generation Hand Wash. We like this hand soap because it contains very few added chemicals and no synthetic fragrances. The scent actually comes from real mandarin oranges and grapefruits. We really like the scent because it is definitely nothing overpowering and it does not smell artificial at all.
We also like the fact that it is made of natural renewable ingredients with no added dyes. Seventh-generation hand wash is also animal friendly as it has never been tested on animals and is a USDA Certified Biobased Product. Overall, this is a little and gentle wash that makes your hands clean and smooth. It is lightly scented and your hands will not wreck of oranges and grapefruit, but it is enough to mask any bad scents coming from your hands.
3. Dial Complete Foaming Anti-bacterial Hand Wash Variety
If you want a safe trusted brand for the best hand soap, you have to go with Dial. Dial has been around the hand soap business probably before you were born. They are a trusted brand globally and have great quality control over their products. The dial is mild enough for frequent use every day without drying out your hands. It also has antibacterial protection so it will kill the germs on your hands that did not get washed out by the soap and water.
This variety pack is great because it comes with a variety of fragrances in case you can't really pick one. And of course, it kills 99.99% of germs and bacteria. Also, it is foaming so you don't have to mix it with water to wash your hands. All in all, the Dial variety pack is a great way to get a lot of nice smelling scents and a hand soap that you know works and is mild enough to use frequently.
How Does Hand Soap Work?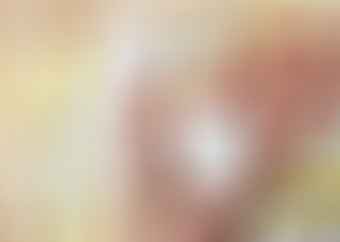 On a bigger picture level, regular hand soap does not kill bacteria, germs, or dirt. It simply washes them away. Throughout the day your hands will pick up bacteria and viruses from all sorts of sources. This is especially true in public areas that tend to be congregated with more germs. These germs, bacteria, viruses, and dirt will stick to the oil on your hands. Oil is naturally produced by your hands and it needs to be removed in order to cleanse your hands of these germs. So basically hand soap finds a way to remove the oil on your hands that carry these germs and bacteria.
The best way to imagine this process is to imagine soap as a two-ended molecule: one end attracts oil and the other end attracts water. When you mix soap with water and rub it on your hands, the soap particles attach to the water on one end and the oil on your hands on the other end. The dirt, germs, and bacteria are attached to the oil. And of course, when you rinse it off, the entire bonded system goes down the drain. Now some of you may be wondering why hand soap labels all say kills 99.9% of germs. This is usually due to the fact that there are some strands of bacteria that have developed resistance toward being picked up by soap particles as well as anti-bacterial agents.
Regular Hand Soap vs Antibacterial Hand Soap
Truth be told, antibacterial hand soap is only marginally more effective than regular hand soap. This is because regular hand soap already does a good job washing away the dirt, germs, and bacteria from your hands. When you add in the anti-bacterial element, it is actually quite redundant.
The anti-bacterial agent would only be killing the select few germs and bacteria that managed to cling onto your hands during the wash process. The most important thing is actually to keep the dispenser clean. A contaminated dispenser could result in your hands being dirtier and filled with more bacteria after you wash your hands.
Tips on Choosing the Best Hand Soap
There are so many different kinds of hand soaps on the market and many of them will have marketing keywords like natural, organic, gentle, and kills 99.99% of germs written all over them.  We have some advice for you: don't believe everything you read. Many of the hand soaps labeled organic and natural are not actually so. Back in the old days, hand soap is usually made of animal fat mixed with a wood ash solution in a process called saponification.
These days it can be made of a variety of fats, from vegetable fats to all sorts of oils and butter. As for the wood ash solution, it can be replaced with sodium hydroxide, lye, or potassium hydroxide. This is an ingredient found in a lot of drain cleaners. Sodium Hydroxide is usually used for bar soap and potassium hydroxide for liquid soaps. With that being said, if you want an all-natural soap, you should definitely look for soaps that contain oil and butter from natural sources and either sodium hydroxide or potassium hydroxide.
Try to avoid soaps that contain a lot of chemicals that you haven't heard of or ones that you can't pronounce. There can be other additives in hand soaps that give them an aroma, which is quite important for many people. Also, you need to pick between liquid hand soap and bar hand soap. The problem with bar soaps is that they can actually get quite dirty especially if multiple people are using them. We recommend liquid hand soaps because they are easier to apply, harder to get dirty and deliver the same quality cleaning.
References
https://en.wikipedia.org/wiki/Soap