LG HE2 Batteries
LG HE2 Batteries are the best batteries for eVic VTC Mini because they are premium high-discharge batteries which everyone can afford. They have a good balance in high discharge rating and capacity, and you can get the best performance from your high drain devices after using these batteries.
MORE INFO
For owners of eVic VTC Mini, quality batteries are definitely needed for future replacements. The reason is, after being used for a long period of time, the performance of the battery inside your device will degrade, leading to troublesome issues that could even cause issues with your eVic VTC Mini. In that case, you need to replace you battery to bring you eVic back to presentation condition. But you may get wrong batteries if you are not familiar with them, so we will help you find the best battery for eVic VTC Mini. Hopefully, we will also shed some light into the complex tech specs of various batteries on the market.
An eVic VTC Mini only uses one 18650 battery to operate. As 18650 batteries are rechargeable, you don't need to focus on the capacity when you are looking for suitable batteries. Instead, the max discharge current of the battery is more important. If the discharge rate is too low, the battery can't get your eVic VTC Mini to even function. In other words, buying such a battery would be a total waste of money.
Before you researching for the batteries, we remind you that the "18650" stands for a diameter of 18mm and a length of 65mm. If the battery you purchased has a different size, then you may have the wrong battery. This usually happens when people mix 18350 batteries with 18650 ones, so you should be aware of that.
Furthermore, there are two kinds of 18650 batteries on the market. One is high capacity batteries, which usually have high internal resistance because of the high density of materials inside. The other is the high discharge batteries, and they are exactly what you are looking for. High discharge batteries usually have much lower capacity compared with the high capacity batteries, so you need to find the right balance between capacity and discharge rate when purchasing. We recommend batteries with about 2000mAh of capacity and no lower than 20 Amps of maximum discharge current. This combo semms to work the best according to experiences from the customers of eVic VTC Mini.
Another thing you need to know is that you when in doubt, stick to a name brand. This is because there are some non-brand name brand that make fake batteries or rewrapping used batteries. However, some of the rewrapped batteries are poorly made and may be even dangerous. You should check the user review carefully to decrease the risk of buying knock-offs.
Best Battery for eVic VTC Mini
LG HE2 Batteries
We highly recommend the LG HE2 Batteries because they have strong discharge and above average battery capacity while having a relatively low price. The LG is very experienced in producing high-performance batteries for high drain devices, and has got great balance between capacity and internal resistance on this product. There is no doubt that these batteries are the best batteries for eVic VTC Mini.
High drain devices like the eVic VTC Mini need high discharge current when working. Basically you don't need to worry about that if you have the LG he2 Batteries, because the max continuous discharge current of them is 20A, which is certainly enough. You can also use these batteries in other devices like laptops. These batteries continually produce strong current, and never over-discharge or release heat. In other words, they are very reliable.
The LG HE2 Batteries are easy to use. Although the LG HE2 Batteries do not have as high capacity as high-capacity batteries, they last longer than other high-discharge batteries. Also, after being recharged, the LG HE2 Batteries can most of its energy after several day of non-use, because they have very low self-discharge rating. Better yet, these batteries charge quickly, and you can easily recharge them with any brand name charger.
Finally, the LG HE2 Batteries are very long lasting. They can maintain most of their capacity after several years of storage, so they are perfect as back up batteries. Also, they have no memory effect, which means they never reduce capacity after being recharged.
– Batteries for high drain devices especially e-cigs
– High capacity
– Low self-discharge
– Easy to use
Sony VTC4 Battery
If you are looking for a battery with the highest discharge rating for your eVic VTC Mini, the Sony VTC4 Battery is exactly what you need. The Sony VTC4 Battery has been market-tested for years, and hundreds of customers agree that it is the best 18650 battery for high drain devices.
If you want a number, the max continuous discharge current of Sony VTC4 Battery is 30 Amps. Basically, no other brand name battery can get a higher continuous discharge. The exception is rewrapped batteries which are made from Sony cells and may have removed their protective circuits to get lower internal resistance.
If you are familiar with electronic products, you definitely know that rewrapped batteries never have enough capacity, and can be very dangerous when charging them. So, a Sony VTC4 Battery is always a better pick if you are in need of high-discharge batteries.
As we mentioned, this battery restores 2100mAh of energy when fully charged. Also, this battery charges fast and has very low self-discharge. Compared with its competitors, the Sony battery lasts longer, and you don't have to frequently recharge it because the energy hardly dissipates.
Finally, the Sony VTC4 is quite durable and safe. This battery never leaks, and it can last more than a year if you properly use it. Also, this battery won't explode even if you smash it, pierce it or overcharge it.
– 30A of max discharge current
– Above average capacity
– Low self-discharge
– Safe and durable
Samsung INR18650-25R Batteries
Using a Samsung 3.7V Rechargeable Battery in your eVic VTC Mini can be a wise decision. We highly recommend the Samsung 3.7V Batteries, because they work stably and never over-discharge in any high drain devices.
You can have trust in these batteries, because Samsung is a famous company producing premium electronic products. The Samsung batteries may not have extremely high max discharge current if you compare them with those top-grade high-discharge batteries. However, they never fail when working in high drain devices such as the eVic VTC Mini, and their working performance is more stable.
Another good thing is that the Samsung batteries are very safe products, and they never explode or leak. Also, these batteries are protected, so you can use any suitable charger to recharge them.
– Batteries for high drain devices
– High capacity
– Stable performance
– Safe product
Ohmash O-B18650-40R 18650 Battery
For high drain devices, you need batteries which have a high continuous discharge rate. We think theOhmash 18650 Battery can be a good choice for your high drain devices like eVic VTC Mini. We standout feature is that the manufacturer has reduced the internal resistance of the Ohmash battery, so it can have higher discharge rating.
As a high discharge battery, it's good that the Ohmash battery has 2600mAh of capacity, which is higher than most of its competitors. To make it better, the Ohmash battery has no memory effect, which means the capacity tends to stay the same after every recharge.
Unfortunately, one of the pitfalls of this battery is that it is not protected. This is not a serious problem if you are familiar with batteries, but you need to ensure that you never over charge or over use the battery, or it may be damaged.
– High discharge current
– Low internal resistant
– Good battery for e-cigs
– Not protected
  ="blue" size="big" link="https://www.amazon.com/gp/product/B01L7WDWP4?ie=UTF8&tag=bestevicvtcminibattery-20&camp=1789&linkCode=xm2&creativeASIN=B01L7WDWP4″ icon="" class="" target="_blank" rel="nofollow"]MORE INFO[/wpsm_button]
Imren IMR 18650 Battery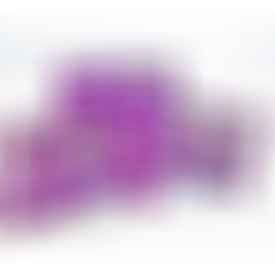 Imren IMR 18650 Battery is a quality 18650 battery and we think it is the best battery for evic vtc mini if you want to go with a brand name that is not well known. It's commendable that this battery has maintained high performance after greatly reducing its internal resistant.
The max discharge rate of this battery is 40 Amps, just like it is advertised. And it has good performance when continually working in high drain devices, because it has higher max continuous discharge rate at 20A.
Overall, we think the Imren IMR 18650 Battery works just like name brand high-discharge batteries, and it may last longer as it has 3000mAh of capacity. Another good thing is that this battery has long shelf life, so you can buy more as back up if they are cheap.
– Battery for high drain devices
– Good quality
– Long shelf life
– High discharge current
References
http://www.joyetech.com/product/evic-vtc-mini/
https://www.ave40.com/blogging/good-batteries-for-your-evic-vtc-mini.html