Peerless Auto-Trac Tire Chains
Why do you need a set of tire chains?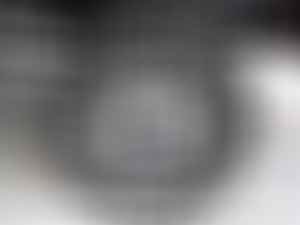 If you find yourself driving through snow and ice often, chances are you are looking for the best tire chains or the best snow chain.
Tire chains are designed to be fitted around your tires in order to give them more traction when facing sleek road conditions. Chains are normally sold in pairs and are usually designed to match a particular tire size. While most snow chains are made of steel, some can be made of other materials and come in a variety of patterns.
Some areas on the road require tire chains while others forbid the use of them in order to protect the roads.
While driving with tire chains can reduce gas mileage, it allows increased traction on the roads. In general, there are four types of tire chains designed for various types of driving conditions: entry-level, standard, premium, and alternative.
The alternative is really designed for commercial trucks and oversized vehicles. When looking for the best tire chains for your car, you should take into account the ease of installation and removal, the link pattern, durability, and price. We have taken these factors into consideration and tested out dozens of snow chains in our lab. Please see below for our top picks.
Best Tire Chains Reviews
Peerless Auto-Trac Tire Chains
If you are looking for a set of the best tire chains that installs and is removed easily, you should look into the Peerless Auto-Trac chain set. Although this set is designed for light trucks and SUVs, it can certainly be used on passenger cars.
These chains meet the S clearance requirements, so basically it is deemed by the Society of Automotive Engineers to fit vehicles with restricted wheel well clearance. Basically putting these chains on your tires won't restrict any other part of the car like the fenders, suspension, braces, and brake lines.
We really like the Auto-Trac system, which is a patented tightening system that automatically tightens the chains while you drive. This eliminates the need to buy chain tensioners and the need to readjust your chain tension periodically. We think this is the selling point of the Auto-Trac and the reason we think these chains are the best of the best.
Dealing with loose tire chains is extremely annoying, so having the auto-trac system eliminates many future frustrations. Installation of the Peerless is pretty seamless: you simply connect the inside cable and attach two outside cables. The chains are made of manganese alloy steel, which ends up being lighter and narrow than traditional steel alloys.
This means that are more gripping points, reducing the risk of the chains just flying off. The Peerless Auto-Trac is a great all-purpose tire chain that has an extremely long wear time due to the low mass D cross-section.  It presents a serious value proposition.
Security Chain Company Super Z6 Cable Tire Chain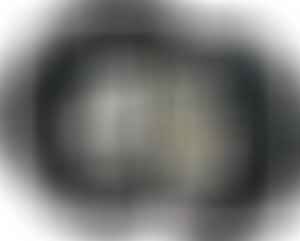 If you want the best tire chains that are versatile for all types of vehicles, you need to look into the Super Z6 by Security Chain Company (SCC). The SCC Super Z6 exceeds Class S requirements, which means it is able to operate in less than half the space of most tire chains.  In the inside area of the sidewall, the Super Z6 by SCC only needs 6.3mm of space to operate while Class S requires 15mm.
The Super Z6 has a great blend of convenience and performance. It is easy to install and doesn't require you to move your car. It is built in rubber tensioners, which means you don't have to stop and retighten your chains afterward. These are not as good as the ones on the Peerless Auto-Trac but they get the job done.
The Super Z6 has great traction on all types of surfaces. We would put the traction above average and definitely better than most conventional tire chains. It also has above-average durability and is very compatible with all types of electronically monitored control systems in your vehicles like ABS brakes, 4-wheel drive, etc.
Lastly, chain tensioners are required to hold everything together and are included in the package. All in all, this is a great all-around tire chain. It is compatible with most vehicles, presents great performance and durability, and has a good price.
Thule 12mm CB12 Passenger Car Snow Chain
Our final recommendation is the Thule 12mm CB12 Passenger Car Snow Chain. If you are looking for a set of tire chains designed for passenger cars, this is the one for you.
The Thule snow tires are made with superior engineering and design – the chain itself is made of manganese nickel alloy steel. It also has self-centering and auto-tensioning so that it is constantly adjusting the fit as you are driving. With this feature, you don't have to step out of your vehicle to manually adjust them.
Although we like this system, we find that it doesn't always work, and sometimes you need to go out of your car to adjust them. If you want a truly automated centering system, the Peerless Auto-Trac is great for this.
Installation is nice and straightforward because all attachment points are color-coded. You even get a pair of gloves, an installation mat, and spare links with this set. This 12mm D-link chain meets the Class S requirements in terms of clearance. It is nice and sturdy and works great on passenger cars. We think the selling point of the Thule 12mm is that they are incredibly easy to install and take apart. Out of all the tire chains we have tried, these were the easiest to put on and take off. If you value this feature, then you should definitely get the Thule 12mm CB12.
The Different Types of Tire Chains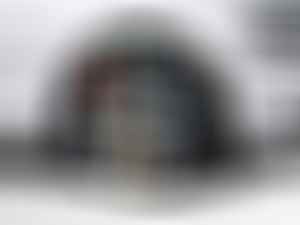 Tire chains also known as snow chains are usually made of steel links, but can also be made of PVC, rubber, or fabric. The chain can have a variety of different patterns like square, twisted, standard links, ladder, or diagonal.
Depending on the pattern and shape of the link, the grip strength and flexibility of the chain are changed.
You can also buy tire chains with studs and v-bars on them, which adds to the amount of traction already on the chains. If you want durability, you should stick to using steel alloy.
There are also cable chains, that are attached like snow chains or tire chains, but use a cable instead of a chain.
Most tire chains simply wrap around the circumference of a tire and are held in place through rim chains. You can also have automatic chains that swing under the tire from feeding devices mounted on the vehicle.
These are extremely versatile and easy to mount and dismount but also quite costly. You can also have mud chains, which are similar to snow chains but they are more suited for offroading. Finally, there are studded tires you can buy, which simulate the effects of having tire chains without you having to go through the trouble of installing and removing them.
Extending the Life of the Best Tire Chains
Most tire chains have a restriction on the maximum allowable speed while driving with them on. This speed range is usually between 20-50 mph.
If you drive too fast with snow chains, they will wear down quickly and may even break. Also, if you drive on regular roads with tire chains, not only will this tear down the snow chains but also it will damage the road.
When you brake on regular roads with snow chains on, you may end up sliding instead. Make sure the secure the tire chains tightly, because an improper installation could result in a steep degradation of useful life for your chains. Also be sure to not accelerate too much on tire chains, as this causes tire spin and creates unnecessary stress on your chains.
How to Put on Snow Chains
If you see a sign on the road saying snow chains are required for the road or find yourself losing traction in the snow, you should definitely install the best tire chains immediately.
These chains are not only used for snow and ice, but also for driving on wet roads and mud.
Ultimately, it is your call whether or not you should put them on and even if a road says snow chains are required, nobody will enforce this law.
In the end, it is your own safety at risk, so please be prudent. When you are ready, follow these steps to put on your tire chains.
Before putting on your tire chains, you should be in a safe area. You should pull off to the side of the road somewhere and turn on your hazard lights
Grab your tire chain kit and put on some work gloves
If you don't already know, check your owner's manual to make sure what snow chains are required under what conditions. Although some people only put tire chains on two wheels, we recommend putting them on all four. If you are only going to put chains on two wheels, make sure they are the drive wheels.
Unroll and chains and make sure that the hook ends are toward the ground
Get the end of the tire chain around and behind your tires and fasten the two ends over the top.
Make sure the grips of the snow chains are tight by grabbing the chains and pulling them toward the center of the tire.
There should be a fastener on one of the links. Make sure to hook that into the system and make it as tight as possible. Basically, you want the chains to be as tight as possible against the tire thread.
Repeat this process for the rest of the tires
Drive forward a bit and stop. This should center the chains and some slack will be created. Tighten the chain again on each tire. After this, your tire chains should be set up properly and you are ready to drive.
References: