Dewalt DCS387B 20-Volt Sawzall
If you are looking for the best sawzall, you have come to the right page. A sawzall is the slang term for reciprocating saw, which is a large handheld power tool. A sawzall is definied by a type of saw where the cutting action is push-pull, thus the term reciprocating saw. These saw are typically used in construction and demolition and can be used around the household for various do it yourself projects.
A sawzall is great at cutting thing in hard to reach places. A typical reciprocating saw has a foot at the base of the blade. User usually hold the foot on the surface being cutso that the balde doesn't push or pull away from the cut. The best sawzall is down the personal preference and what you need it to accomplish. There are a range of factors to consider before purchasing including but not limited to power, speed, portability, and cost. We have hand tested a dozen of the hottest sawzalls on the market and came up with a list of what we think represent the best. We have taken into account costs as well as performance. Please see below for our list.
Best Sawzall Reviews
Dewalt DCS387B 20-v MAX Cordless Reciprocating Saw
The Dewalt DCS387B 20-Volt is the best sawzall if you are looking for a compact, lightweight reciprocating saw with lots of power. Dewalt is a brand in the tools industry that you know you can count on. It is light enough and balanced so that you can hold in with one hand without impacting precision. The Dewalt sawzall is cordless and offers a variable speed trigger that goes anywhere from 0 to 2,900 spm.
It is also specifically designed to fit between studs and to get into confined spaces. The saw also has a 1-1/8" stroke length so it delivers fast cutting speeds. You can either get the stand alone saw or the saw with the blade set. The blade set comes with 6 Dewalt blades to fit every type of material being cut. There is also a pivoting shoe that helps increase versatility when you are cutting. As a cherry on top, you even get an attached LED light that helps you illuminate dark areas for better views of what you are cutting.
The Dewalt DCS387B 20-Volt Reciprocating Saw is just 14.5 inches in length and only weighs 4.9 pounds. The motor is located just in the front of the handles. When you hold this thing, it feels light yet sturdy. We really like power tools and saw that are light yet powerful. When you cut into it, it doesn't rattle in any way and holds its ground. The soft grip handle makes it easy to hang on to your saw without worrying about it slipping out. The Dewalt DCS387B is ergonomically designed and features the most amount of power for the least amount of space.
There is also a 4 position blade clamp that makes the Dewalt good for flush cutting – these blades are be position in 4 different orientations 90 degree apart from each other. The Dewalt runs on Lithium Ion batteries that are not included. Overall, great sawzall and although it is towards the higher end of compact reciprocating saws, it is well worth the premium.
Bosch CRS180B 18-V Lithium-Ion Reciprocating Saw

The Bosch CRS180B 18 Volt is the best sawzall if you are looking for a reciprocating saw with a great power to weight ratio. It stands at about 17 inches long and only 7.6 pounds and is compact and cordless.  The Bosch deliver a long laborsaving 1-1/8 inch stroke which is designed to remove more material per stroke.
Its lightweight factor is great for cutting over your head continuously without getting exhausted. It has a quick blade change system that allows for one handed blade changes and has two speed ranges, one in the 0-2,400 SPM range and one in the 0-2,700 SPM range. The Bosch CRS180B 18-Volt is definitely well equipped to handle many materials and to match the speed of various materials. Please keep in mind that this is a bare tool, which means the batteries and charger are sold separately.
The Bosch uses 18-Volt Lithium Ion (sold separately) which include a cool pack technology that optimizes heat dissipation and almost doubles the life of the batteries. This sawzall also has the Bosch Electronic Cell Protection built in so that the battery is protected against all deep discharges and overheating. The battery life is pretty decent on this saw and we have never had issues with it suddenly dying down on us. Please keep in mind that it is a cordless sawzall, so don't confuse it as a substitute for a corded reciprocating saw.
Black & Decker RS500K 8.5-Amp Reciprocating Saw Kit

The Black & Decker 8.5 AMP Corded Reciprocating Saw represent the best sawzall you can get in terms of value. It features a powerful 8.5 AMP motor, which is definitely not the fastest, but it certainly gets the job done. It has plenty of power and can cut through most of the materials you are working with at home. You will have to pay exponentially more to have a bit more power, which we just don't think is worth it. It has a quick clamp tool free blade change and 0-2400 SPM variable speed.
The saw even comes with two blades, which is quite rare. You get a wood cutting blade and a metal cutting blade. These blades are made with the same quality as the Black & Decker RS500K 8.5-Amp sawzall. They are nice and don't wear down easily. There is even a nice 2 year warranty on the sawzall.  The Black & Decker RS500K feels really sturdy when you hold it and it feels a bit on the heavier side of sawzalls. However, for this price it is hard to find a trustworthy brand that delivers enough power to cut through most materials.
What is a Sawzall and How Does it Work?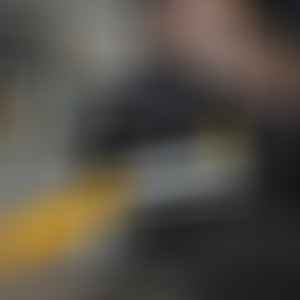 A reciprocating saw is a type of saw that makes rough cuts in all sorts of materials, since there is a great amount of power delivered to the blade. It can cut through many hard materials such as metal, fiberglass, brick, etc. The sawzall has become popular in the field of construction and plumbing, but you can find uses for it in many tasks around the house, especially for cutting anything in obscure places.
You can also add features to a sawzall that make it even more powerful, such as an adjustable shoe and auto stop brushes. There are many types of sawzalls with reciprocating blades that can be considered a reciprocating saw. You have jigsaws, scroll saws, sabre saws, and rotary reciprocating saws.
There are quite a lot of ways to achieve the reciprocating action of a sawzall: you have crank types drives, swash plate type drives, and eccentric or barrel cams. Regardless of the mechanism used to activiate the blade, reciprocating saws all end up working the same way. The short blade that is attached to a motor piston that allows the saw blade to move back and forth without the rest of the saw moving. This makes it easy to reach tight spaces and makes it easier on you to hold it, since the entire body won't be swinging back and forth.
What is a Sawzall Used For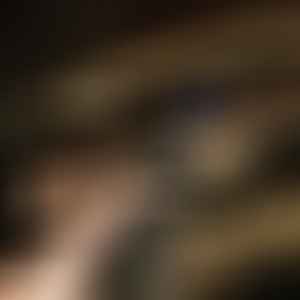 The Sawzall is the ultimate all in one tool around the house. Since it can use it to cut through difficult areas like corners and floors and hard to reach places where other saws can't fit, it is the clear winner in many do it yourself projects. You can use the sawzall to make indentations on walls, change PVC piping, cutting through nails/pins, slicing up tree branches, fitting a window, and cutting through various hard materials.
A sawzall is simply replicating the back and forth motion and using your hands to saw something down so it is quite powerful and can reasonably cut through a lot of material. Demolition is also extremely easy with a reciprocating saw. Instead of hacking and slashing away at material or using crowbars, you can simply just saw it down and tear it up.
Picking the Right Blade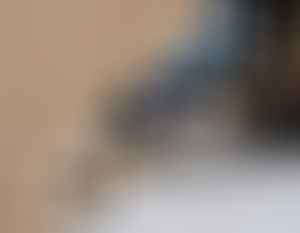 The best sawzall won't just work on it own. You also need to know the right blade to use in certain situations. Generally speaking you should be using a fine tooth blade for cutting through metals, pipes, and nails. Use a coarse blade when cutting through wood. If it is plaster you are dealing with, use the coarsest-tooth blade you can find.
There are also toothless blades, which can also be coated. Use these to cut through stone, masonry, and ceramic. Most blades come in a standard 6 inch length or if you want to go longer you can get a 12 inch blade. Blades are usually pretty tough but definitely not indestructible. As soon as you see a blade dulling or slowing down when cutting, you should change out the blade.  Most blades by the leading manufacturers will fit on most sawzalls, but please verify before you buy.
How to Use a Sawzall
Remember, first and foremost, to always use safety glasses and work gloves when operating a reciprocating saw. Then you need to choose the right blade for the project. Please refer to this section above if you have not already done so. Next you need to insert the blade into the chuck, with the batteries removed or unplugged of course. Many of today's sawzalls will have a tool-free chuck that allows for the quick switch of a blade.
Make sure to give the blade a quick check to make sure it is securely fastened. Next you need to visualize your cut before actually doing it. With a sawzall the blade will extend beyond the length of the piece you are cutting, so you need to be careful about leaving some breathing room and space for the blade to work. Finally, you should make the cut, but doing so with variable speeds. You want to start the cut slowly and once you have opened up the material and there are no road blocks, you can crank up the speed some more. Remember to always exercise caution when using power tools.
References
https://en.wikipedia.org/wiki/Reciprocating_saw