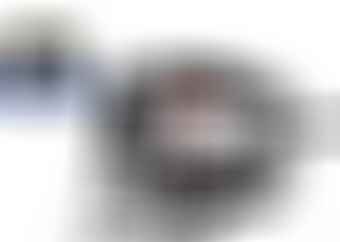 1. PORTER-CABLE PC600JS 6 Amp Orbital Jig Saw
Why do you need the Best Jigsaw?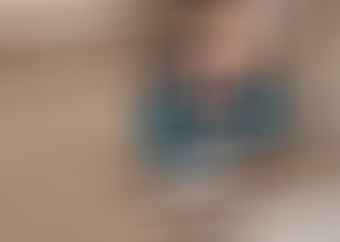 If you are a woodworking professional or just like fixing things up yourself in your own garage, chances are you may be looking for the best jigsaw. Sometimes jigsaws are called scroll saws, bayonet saws, or saber saws. By definition, a jigsaw is a type of reciprocating saw simply because it has a blade that pushes and pulls back and forth to create cuts in objects.
A jigsaw is a power tool that has a reciprocating blade that is great at cutting curves in metal or wood. It is a must-have in a woodworker's arsenal because it is probably the only portable tool that can effectively cut curves. When fitted with the right blade, it cuts wood of different thicknesses and densities as well as steel, fiberglass, and drywall. The best jigsaw will likely have an easy blade-changing system that makes changing blades a matter of seconds.
Another good thing about the jigsaw is that it can make angled cuts, which is quite unique amongst power tools. When it comes to operating a jigsaw, control is a big issue. Since the blades are unsupported and generally pretty small and weak, you need to have good control over the entire unit. You may even need the assistance of blade rollers, which help keep the blades aligned. Curved cuts are even harder and require you to steer the jigsaw rather than forcing them to move sideways. Choosing the right blades is just as important as picking the best jigsaw for whatever project you need. Please see below for our buying guide and more details.
Best Jigsaw Reviews
1. PORTER-CABLE PC600JS 6 Amp Orbital Jig Saw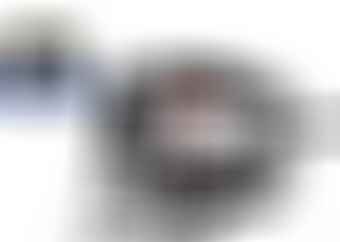 Porter Cable PC600JS is the best jigsaw if you want a well-balanced jigsaw made in Switzerland. First on to some stats. It has a 6 amp motor that drives plenty of power to whatever material you are cutting. There are 7 speeds ranging from 0 to 3200 SPM and 4 orbital positions so that you can customize your work speed to whatever project you are working on.
The bevel adjustments are at 0,15,30, and 45 degrees so that you can cut at various angles. The design of the Porter Cable is flawless and includes a shoe cover to from it while not in use. There is a nice 6-foot tangled free cord and a LED light to improve your visibility when working.
The handling is great and the device is lightweight and feels well balanced in your hands. We like the feel of the Porter Cable PC600JS more than any other jigsaw we have tried. It has great soft grip handles that make you hold onto the device comfortably and sturdy. We think it is very important to have a device that feels right in your hands because the quality of your final work depends on how you are able to handle the device. This is something that is often underrated by other reviews, as all they are concerned about is stats and power. While stats are important, they don't tell the full story. We are here to tell you right now that you really like the handling of this jigsaw, and that you should seriously take this into consideration.
2. Bosch JS470E 120-Volt 7.0-Amp Top-Handle Jigsaw
If you are looking for the best jigsaw that delivers raw power, the Bosch JS470E is the best jigsaw for you. This corded jigsaw is equipped with a 7.0 Amp motor that shreds through pretty much anything you send it. It can go from 500 up to 3,100 SMP and can slice through thick materials such as wood up to 5-7/8 inches and aluminum up to 7/8 inches. This is one of the best mid-tier power tools we have used and designed for serious home woodworkers and professionals.
It is just amazing how the Bosch JS470E seamlessly slices through hard materials like steel and cast iron. The max bevel angle is 45 degrees and can be adjusted to smaller angles. There are also four orbital settings to allow for various blade strokes. This jigsaw does a great job cutting in both straight and curved lines, which is quite rare for a jigsaw in its tier. The handling is quite nice and the unit doesn't vibrate like crazy and it is very easy to control. It feels sturdy in your hands and you can get a strong solid grip on it. When you hold this unit in your hands, we are confident that you will safely say that it is a solid jigsaw. Bosch is a great company in the power tools space and they have a reputation for making quality products.
3. Black & Decker BDCJS20B Lithium Jigsaw Bare Tool, 20V
If you want the best jigsaw that is cordless and portable, the Black & Decker BDCJ20B is the right one for you. It has a powerful 20V motor that delivers variable speeds up to 2500 SPM. It has 45-degree bevel adjustments so you can make nice angled cuts. We think the features of the Black & Decker BDCJS20B really make it stand out and add to the value of the device. It has a built-in dust blower and a wire guard to provide a clear line of sight. It device makes great precise cuts along a straight line and does ok with curved lines as well.
The blade-changing system is very easy and tool-free, so there is no downtime between tasks. This little device is great for do-it-yourself woodworkers and as a stand-by unit for professionals who need something portable. We fully admit that it does not have that much power, but for all intents and purposes, we guarantee that for a majority of the projects, you won't need that kind of power. The advantage of the Black & Decker BDCJS20B is that is it ultra lightweight and portable. You can handle it just fine on one hand and its cordless design avoids all the mess that comes with dealing with a cable. The point is, this unit is more than enough to get the job done and it all comes at an affordable price range.
Best Jigsaw – A Buying Guide
A jigsaw is a great power tool to have in your arsenal because it is just so versatile. It can pretty much perform the combined functions of a circular saw, a band saw, a wood router and a scroll saw. These saws are powerful and can be used to cut wood, metal, plastic, and other materials. Before purchasing a jigsaw, you should probably be aware of the typical features of a jigsaw.
You need to also acquaint yourself with the general functions and be aware of the pros and cons of various features like power, blade-cutting capacity, maximum speed, orbital settings, bevel cuts, etc. We have outlined some things to consider below to help you better choose the best jigsaw for your needs.
Corded vs Cordless
First and foremost, you need to pick whether or not you like mobility over power. A corded jigsaw will run off of electricity and most likely be way more powerful than a cordless one. These corded jigsaws are designed for professionals with set workstations and can cut through thicker material. With a corded jigsaw, you don't have to worry about batteries. However, you sacrifice mobility. Cordless jigsaws run on battery and in order to conserve battery, they tend to be less powerful. The benefits are that you have a lot more mobility and the cord will never get in your way. These portable cordless jigsaws are great for small projects and to reach things that can't be reached via cords.
Power
You need to determine the power of the motor when picking out the best jigsaw for you. Typically jigsaws range from 3-7 Amps for corded units and 18-20 V for cordless units. With corded models, 3-4 Amps is pretty of power for light to medium projects and is perfect for it yourself-type handyman. 5-7 Amp corded models are usually reserved for professional at-home woodworkers. In terms of cordless models, your 18V is more than enough for most users. Obviously the more powerful the motor, the easier it will be to cut through things.
Speed
In terms of speed, jigsaws are measured in Strokes per Minute (SPM) with most of the commercially available models having a maximum speed of around 3,000 SPM. You also need to consider the presence of variable speed settings, which comes in handy more than maximum speed. Ideally, you want more than 4-speed settings so that you can change the speed of the blade to whatever project you are handling. Some projects require more speed than others. For example, deep cuts in thick wood require high speeds while hard steel needs a slower blade speed.
Orbital Settings
Orbital settings help you control forward, back, and sideways motions and are a great way to add precision and speed to your woodworking. These settings also help you remove chips. It uses an oscillating mechanism to help you move the blade in a circular fashion while it is reciprocating. Different orbital settings give you different degrees of orbit and a good jigsaw should let you control the amount of orbit.
Bevel Adjustments
A good jigsaw will also have pivot and bevel adjustments, which allow you to cut curves. Most jigsaws can be tilted to cut at 45-degree angles. Ideally, you want a jigsaw with tons of incremental angles, just so you can get more precision with your angle cuts.
Performance
Finally, you should consider the overall performance of the jigsaw. You need to hold the jigsaw in your hands and feel the weight. See if you like how it feels and evaluate the durability and the general handling. Check for nice and comfortable grip handles. If the jigsaw does not feel good in your hands, it won't matter how powerful it is. Then you need to see if the particular model you are interested in is good at making straight and curved cuts. Some models are better at doing one than another, so it is important for you to note this.
Also, some models and blade attachments are better at cutting through various materials than others. Think about the type of projects you will be handling the most and tailor your final decision on a type of jigsaw to fit the most common project type. You should also think about convenience and whether or not it is easy to change out the blades of your jigsaw.
References
https://en.wikipedia.org/wiki/Jigsaw