Buffalo Tools ECSS Electric Chainsaw Sharpener
The Buffalo Tools ECSS is the best electric chainsaw sharpener if you want an automatic tool that quickly and efficiently sharpens a chainsaw. This is very easy to use, has a powerful motor, and can accurately sharpen a complete chainsaw chain in under 15 minutes.
MORE INFO
If you find yourself working a lot with chainsaws around the house or on the job, chances are you will also need to have the best chainsaw sharpener. Chainsaws are great for getting all types of cutting done, whether it is cutting through trees or metal.
However, depending on how to use them, they can be worn down very easily and the blades will need to be sharpened quite regularly. Fortunately, there are sharpeners made specifically for chainsaws to help you effortlessly ensure that your chainsaw stays in working condition at all times.
There are three main types of chainsaw sharpeners on the market: handheld, bar mounted, and electric chainsaw sharpeners. Handheld chainsaw sharpener are cheap and very common and can come in many different sizes and shapes. They are simple tools that allow you to manually sharpen each tooth. Bar mounted chainsaw sharpener let you automate the process a bit more by having the sharpener mounted on some workbench. This allows you to feed the chain through the sharpener and sharpener the chain through some crank mechanism.
Finally, there are electric chainsaw sharpeners, which can either be handheld or mounted. These use electricity to turn some rotor which helps you grind down the teeth. While you are shopping for the best chainsaw sharpener for your needs you should be paying attention to things such as the type of sharpener, performance, the durability, ease of operation, compatibility, and price. If you use your chainsaw often, you should go for more of a premium chainsaw sharpener that sharpens quickly, easily, and lets you have great control over the process. If you are a hobbyist and don't use your chainsaw that often, you can get away with a cheaper option, but it will probably be more time consuming. Please see our buying guide below for more information regarding finding the best chainsaw sharpener for your shop.
Best Chainsaw Sharpener Reviews
Buffalo Tools ECSS Electric Chainsaw Sharpener
If you want the best electric chainsaw sharpener that is electric, the Buffalo Tools ECSS is the way to go. This electric Chainsaw Sharpener can be mounted to any bench, wall, or vise to let you have more stability while you work. The Buffalo Tools ECSS has a 85 watt motor, which plugs into the wall via standard 120V outlet and runs at 4200 RPM. This is plenty of power to sharpen your chainsaw efficiently. In terms of compatibility, this electric chainsaw sharpener fit most chainsaw models. It uses a 4.25 x 0.125 inch grinding wheel at 0.875 inch arbor.
This device has an ergonomic design and is made to handle long term projects without putting too much strain on your hands. There are comfortable hand rests and the entire unit is durable to not shake while working and can handle a fall. We do recommend that you get some different sized grinding wheels so that you can have some versatility in working. With the proper set up, training, and enough experience, you can sharpen an entire chain in about 15 minutes. While the process is not completely automated, it is streamlined enough to allow you to work efficiently. Compared to its competitors, we think the Buffalo Tools ECSS offers the best value in terms of performance to price.
We talked to many users of the Buffalo Tools ECSS and many consider this one of the best chainsaw sharpeners on the market. Many cite sharpening performance as the key factor that separates this sharpener from the competition. One drawback is that the instructions are a bit vague. However, you should be able to figure it out on your own without instructions. If you are going to be operating machinery, you need to have some general common sense anyways. This sharpener is fairly accurate and sharpeners each tooth to the same length and therefore the same bite.
Katzco 8 Piece Chainsaw Sharpener File Kit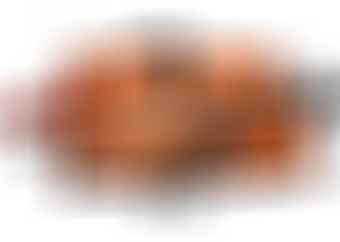 If you want the best chainsaw blade sharpener that is handheld, you should look at the Katzo Chainsaw Sharpener File Kit. This is a 8 piece chainsaw sharpener kit that includes a hardwood stain and finish handle, a flat fine tooth file, a filing guide, tool pouch, a depth gauge, and three round tooth files. The tooth sizes are 5/32, 3/16, and 7/32 inches and more than enough variety to get most sharpening jobs done. This is an affordable kit that doesn't really break down, but there are no electronics involved. You can buy this kit and use it for a lifetime.
The Katzco 8 piece kit is also very convenient, as you can just roll up the tools in the tool pouch and carry it with you wherever you are. If you are out in the forest cutting wood and need to sharpen your chainsaw, you can whip out this kit and sharpen your chain without electricity. The included chainsaw files have nice comfortable wood handles that lets you get work done faster and more efficiently. Overall, we would get this kit if you value portability over power and efficiency.
When we asked long term users of the Katzco kit their opinion, the general consensus is that it is worth it for someone who likes to do things manually. With the Katzco kit, you have full control over how each tooth is sharpened. While a machine will do things faster, it may not necessarily be more accurate. You definitely lose some ability to fine tune things if you are not manually sharpening. The most common complaint is durability. Many people complain about how the files wear down very quickly and sometime bend if you use too much force. Because we did not experience this in our tests, we cannot verify this claim. However, the Katzco kit is so cheap that if you do manage to break something you can always just buy a new one without hesitation.
Granberg Bar-Mount Chain Saw Sharpener, Model# G-106B
If you want the best chainsaw sharpener that mounts to your chainsaw, go with the Granberg Bar-Mount Chain Saw Sharpener. Granberg revolutionized the industry when they figured out that instead of having a workstation mount, you can just directly mount the sharpener to the chainsaw. This means you don't even have to remove the chain for you to sharpen your chainsaw. This device is made of cast aluminum and zinc plated steel. And it is definitely durable enough to hold up on your chainsaw.
In terms of compatibility, the Gransberg mounts to any saw and can take any file size. Unfortunately, you have to buy the files separately. By using this tool, you can precisely sharpen a tooth and quickly rotate the chain to a new tooth. You can use the swivel guide markings to hold the sharpening angle of your choice as well as set the right file height and tooth length.  You still have to manually sharpen each tooth. however, the process is streamlined because you have preset angles and file heights. Also, you can move to a new tooth by simply feeding the chain into the mount system. Best of all, this unit is also pretty portable and doesn't require electricity to run. In terms of performance, it is pretty precise at sharpening and doesn't require too much manual labor.
After talking to some industry experts, the general consensus is that it is very easy to use and has thick sidewalls and easy to read dials. Many users also stated that the Gransberg sharpens each chain at the right angle and accurately shaves down to the same length. It is very accurate and built with an all-metal construction. Also, it is very easy to set the file height and tooth length. We have not heard too many negative things about the Gransberg and do not hesitate to recommend this chainsaw sharpener to professional and amateurs.
Timberline Chainsaw Sharpener
The Timberline Chainsaw Sharpener is a nice little versatile tool that can accurately sharpen your saw. It is made of high quality aluminum and is designed for sharpening 0.325 inch pitch chains. This tool is very efficient and precise, as it sharpens each tooth to the same length and angle. Also it is small, compact, and lightweight, which means you can carry this gadget around with you in your tool box. You don't have to mount it to any bench or store it in any permanent area. If you are looking for portability, the Timberline Chainsaw Sharpener is one of the better values.
This device works out of the box and does not require much assembly. It does require a bit of setup to figure out the best placement for your chain. But once you set it up, it should be quite easy to operate it. All you need to do is lightly turn the handle until you feel pressure. There is little to not heat generated which is great if you do not want to ruin the temper on the chain. This is because you are mostly turning the cutter slowly, so it doesn't create too much unnecessary friction. The Timberline is designed to be used by both professional and beginners. Unlike a huge stationary chainsaw sharpener, the Timberline doesn't use too much force and require advanced skills. It sharpens a full chain much slower than an expensive high end sharpener, but it also removes risk and error.
We talked to a few users of the Timberline to get their opinion on this portable tool. The general view is that this unit takes a bit of time to get used to. But once you have the right settings, it works quite well and efficiently. There is very little variance in the length and angle of each tooth, as long as you steadily operate the device. And best of all, it is portable and doesn't need electricity to run.
The most common complain we got from users is that it is a bit overpriced for what it is. After all, the Timberline is only a manually operated chainsaw sharpener with metal parts. There is no advanced machinery and no motors. However, it is priced just as much as some of the electric chainsaw sharpeners out there. We think this is a great chainsaw sharpener to have in your inventory as a backup device for on the road jobs. You should still sharpen your chainsaw with a proper electric unit that is stationary as these definitely give you the best accuracy and performance. However, if you can afford to buy a portable alternative device, the Timberline would be the one to get.
Best Chainsaw Sharpener Buying Guide
Sharpening your chainsaw can either be a complete nightmare or totally seamless. With the best chainsaw sharpener, you can hopefully make the process of sharpening your chainsaw much more pleasant. You need to be efficient in sharpening and dealing with the proper sharpening tools. First, you need to choose a file type and size depending on your preference and whether or not it matches your blade. Next, simply find the link on your chain and start grinding at it with firm and even motions. Apply even pressure if you are doing it manually and hold the sharpener at a consistent angle if you have an electric sharpener. Finally, you move on to the next link and repeat until you have finished the entire chain.
When it comes to the care and maintenance of chainsaw blade sharpeners, you should generally follow the instructions provided by the manufacturer. Keep in mind that gas powered machines will likely require much more maintenance that manual sharpeners. Before buying any chainsaw sharpener, you should check to see if the particular sharpener is compatible with your chainsaw. Not every sharpener is compatible so please be aware of this.
For chainsaw sharpeners, there is often a trade off between portability, price, performance, and efficiency. Manual sharpeners require much more time but can often be much cheaper. You can also get a lot more fine tuning with your hands. However, there is also more room for human error when you manually sharpener versus using a machine. Machine operated sharpeners are much faster and likely more accurate. However, they are more expensive. Also, if you don't set them up right, they could lead to errors across the board.
Generally, you should be sharpening your chainsaw when your saw cuts are dust and not sharp. This is because a sharp chain will cut with little force and dislodge parts in larger chunks while a dull blade will need to be forced into the object and grind hard to cut. Keep in mind that you may also be interested in a depth gauge as it helps you be more precise while sharpening manually. Please see below for more details regarding the various types of chainsaw sharpeners on the market.
Handheld Chainsaw Sharpeners: These are small tools used to sharpened chainsaw blades and require a lot of manual labor. You have round file, flat file, file gauge, and stump vise and these need to be used together to get the perfect chainsaw blade. The round file is your main sharpening tool and should match the cutter diameter. Usually, you can buy handheld chainsaw sharpeners in a set which comes with many different round files of various diameters. There should also be some sort of file guide that holds the round file at a uniform depth while you sharpen. Finally, the file gauge and flat file is used for resetting the depth gauges.
Be sure when you start filing to hold at an angle of around 30 degrees and use the same number of strokes on each cutter. The good thing about handheld chainsaw sharpeners is that they are very cheap and affordable. They usually give you more control over your project and allow you to work anywhere you want. The trade-off is that it is time consuming and labor intensive.
Bar Mounted Chainsaw Sharpener: This is a full on device that must be installed at a workstation. It is a chainsaw sharpener system that involves automating the entire process by having a feeding system with the chain. The idea is that this system attaches to the bar of your chainsaw and allows you to automatically feed a subsequent tooth to be polished. You usually operate the sharpening system by a hand crank or even electrically and it results in a very accurate and quick cut. Then you move the chainsaw along its chain and polish off the next tooth. Bar mounted chainsaw sharpeners are very efficient and accurate at sharpening. The trade-off is that they are expensive and are not mobile at all. You need keep this equipment in a workspace.
Electric Chainsaw Sharpener: These sharpeners can be either handheld or mounted. Most of them are handheld and are basically giant electric tools with some kind of rotating disc that helps you sharpen your chainsaw automatically. You still have to feed in the next chain. But, it beats the manual labor of having to grind back and forth using your arms. These sharpeners are usually compatible with a lot of different blades sizes.
References
http://www.wikihow.com/Sharpen-a-Chainsaw
http://www.husqvarna.com/us/forest/basics/how-to-sharpen-a-chainsaw/