Jamba Appliances Quiet Shield Blender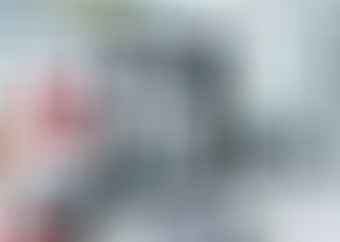 If you like to make smoothies, blend various foods to make sauces, and don't have time to clean, you should probably invest in the best personal blender. A blender is a kitchen appliance that is used to mix and emulsify various types of food. Blenders are stationary and connected to a power source that drives an electric motor. Normal blenders are very powerful and some can even crush ice.
The only difference between a regular blender and a personal blender is that the personal blender is just smaller and you can take the entire pitcher has a drinking glass. Personal blenders are less powerful but also morel ight-weight and often times quite portable. They are great for the times you don't feel like washing an entire pitcher and you don't need to make a huge batch.
It is kind of like an accessory in that most of the time you will be using your normal pitcher but when you just need a shake or smoothie on the go, just throw some things into your personal blender and grab the pitcher with you along the way. Although most personal blenders are not as powerful as regular kitchen blenders, they can slice through most types of food with enough time. It is also great to use as a secondary blender to make sauces. If you find yourself using blenders a lot, you should definitely invest in the best personal blender. Picking out the best personal blender require you to consider some features such as the ease of use, power usage, ease of cleaning, durability of the blade, and the visibility of the marks.
Best Personal Blender Reviews
Jamba Appliances Quiet Shield Blender

If you are looking for the best personal blender, it doesn't get any better than the Jamba Appliances Blender. For those of you who don't know, Jamba Juice is a national chain that makes excellent nutritious blended juices and shakes. They also sell their proprietary blenders, so if you want to make jamba juice quality shakes and smoothies, you have it at your fingertips.
Since a lot of the taste of a smoothie or shake is in the quality of the blender, it is important that you get a good one. We like this personal blender because it is way more quiet than any of the competitors in its class. And with its 1.6 HP motor, it easily shreds through any food in seconds, leaving it perfectly blended. In terms of speed control, there is a pulse mode and then a knob to change the RPM.
You can turn it to basically any speed you want as the speed dial doesn't go in quantum leaps. You can blend in both a 32 ounce or 24 oz containers which both have nice air tight lids. The entire device has a crazy durable construction and is shatter proof. The blades are ultra-durable and virtually impossible to break or dent. Although you are paying a premium price for this blender, you get a very smooth personal blender that is easy to clean and makes perfect shakes and smoothies. Jamba Juice is a brand name that we trust and so should you.
Nutri Ninja with Auto – iQ

The Nutri Ninja is the best personal blender if you don't want to deal with speed adjustments. The single most useful function on this device is the Auto-iQ, which is a button you press and the machine just figures out everything for you. So really, you have three modes: pulse, blend, and ultra blend. Both blend and ultra blend modes feature Auto-iQ, a really cool technology that adjusts the blending speed and total blend time automatically so you don't have to do any of the guesswork.
The only input you have to put in is whether or not you want blend or ultra blend, which is just a finer blend. The Nutri Ninja comes with two 24 oz containers and one 32 oz container, with 3 sip and seal lids. In terms of noise, we would say this machine makes some noise, but is definitely not crazy loud or dead silent. It is very durable and you don't have to worry about breaking the blades or any parts of the blender. All in all, we really like this blender for the auto blend function, which is pretty consistent every time we use it. You just set it and forget it and the blend comes out perfect everytime.
Epica Personal Blender with Take-Along Bottle
If you are on a budget and need the best personal blender, the Epica Personal Blender is the best one for you. This blender deliver 250 watts at 23,000 RPM to pretty much blend anything you want. It also has 4 sharp stainless steel blades, so it ensures that all things inside get absolutely pulverized. There is a 20 oz jar that attaches to this blender and this jar and be attached to a lid that allows for easy drinking by lifting up a tab. Everything is pretty durable and break resistant on the Epica.
Also, the Epica has a cool auto shutoff feature that prevents the blades from running if you don't have the jar attached. This is good because it prevents your kids from accessing this device and really doing some damage. There is nothing much to say about this simple personal blender. It works and blends food well. However, the main problem is that there is only one speed and one button.
This one button starts spinning the blades. You will have to control the timing of the mixing the entire way through. If the food is too strong at first, you may have to gently tap on it to break your ofod into smaller pieces before going full on. Anyways, for the price, we don't think you can get any better value.
Choosing the Best Personal Blender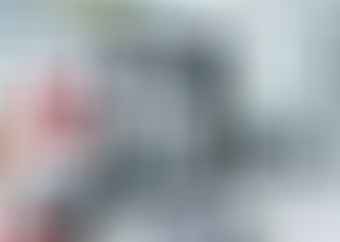 Blenders are a great way to make smoothies, juices, sauces, and emulsify various types of food. They are an essential part of any kitchen and you cannot replicate it with other tools, not even a hand mixer. There are generally, two types of blenders, countertop and immersion. Countertop blenders have their own container and immersion blenders (also known as stick blender) need to be placed in a container to blend food.
You can also have a shaker blender, like the ones that they use to mix alcoholic beverages. For those of you who don't know what a personal blender is, it is basically a blender that is sized for individual use. These blenders are smaller, less powerful, but the blending container is also something you can take with you. Often these containers have leak proof lids and slots you can open to drink through. If you are on the market for the best personal blender, we will try to help you find the right one. There are a lot of different types of personal blenders on the market, so we have listed some things to consider below before honing in on the right one for you.
Type: The term personal blend is very broad and can mean anything from a countertop blender to immersion blender. Most of the time, people think of personal blenders as a miniature version of a regular countertop blender. There is a small unit driven by either battery or corded and it is often attached to a container that contains a drinking lid. Once you blend the ingredients you want, you simply remove the container and it becomes a drinking bottle that you can take with you. You also have immersion blenders, which are small stick like units that have blades at the end to blend things. You simply stick this blender in any container or bowl and it blends the food, usually at a much slower rate than a countertop blender. Finally, you have shaker bottle blenders, which is usually a portable metal or plastic container with either a protruding lids with slits or metal whisk balls. These are often used to make protein shakes or cocktail drinks.
Power: It is important to consider the power of the motor of your personal blender. Generally speaking, the higher the power the better the blender. Power is measured in watts and we wouldn't go with anything less than 200 watts. The rotation rate is another thing to consider and is directly proportional to the amount of power your personal blender delivers. Ideally you want rotations per minute (RPM) of the blades to up at least 20,000 as this basically pulverizes any type of food. Also, if you can find a personal blender with multiple speed settings, you should definitely get one of these. There are certain recipes that require blending at different speeds, and it would be nice if you can change the speed to match the type of food you are blending. Some foods require you to start off slow and then increase the speed to avoid damage to the blades.
Capacity: You should consider the capacity of the personal blend when you buy one. If you don't need a large container, consider a smaller one. If you want something that is more portable, you may have to get a small personal blender. Keep in mind that this has an effect of the power of the blender as well.
Features: Some personal blenders are quite fancy and have blender setting such as chop, mix, liquefy, puree, and stir. These settings will calculate the right speed to mix your foods to achieve the desired final product. Some blenders also have auto speed adjustment features as an emergency backup in the situation where it increases or decreases the speed if it gets stuck. Some blenders have options for quick pulse blending or blending ice. Personal blenders also come with various container options, and some containers have nice secure lids that you can carry with you on the go.
Ease of Cleaning: The reason you got a personal blender in the first place is to avoid cleaning a lot. So you might as well get a blender that can easily be cleaned as well. Make sure that you can fit your hands into the container of the blender and clean out the very bottom.
References
https://en.wikipedia.org/wiki/Blender