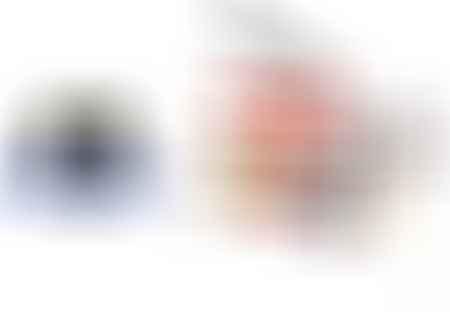 1. Badge-A-Minit 1007 2 1/4″ Button Machine
The Badge-A-Minit is the best button-maker machine if you want a simple kit for making buttons. While it is not professional grade and not designed for bulk button making, it is certainly a cheap beginner's option.
Why do you want the Best Button Maker Machine?
Everyone has come across buttons in their lifetimes. They are a great way to temporarily pin an image or logo on your shirt. You can also pin it on anything the needle can penetrate. But have you ever thought about making your own buttons? In this article, we will help you pick the best button maker machine.
Having your own button maker machine gives you a lot of freedom and control over what your final product looks like. Although it is a decently steep initial investment, if you will making lots of buttons, it will pay off shortly. Button-making machines are great for home businesses and organizations.
Not every button-making machine is created the same, however. Some are more efficient at making buttons than others. They vary a lot based on size, performance, speed, accuracy, durability, and default rate. Size is probably the most important aspect to look out for. Some button-making machines will only make buttons of a certain size while others can accommodate a variety of sizes. You should also look out for blank buttons and consumables, as not all will be compatible with your particular model.
A top-end button maker machine will automate most of the process for you so that you just have to pull the lever a few times. Also, you should look for button-making machines that are accurate and consistent every time. The best button-making machines will have a rather low default rate, meaning very few buttons will turn out faulty.
What is the Best Button Maker Machine?
1. Badge-A-Minit 1007 2 1/4″ Button Machine
If you want the best button making machine that is very reasonably priced, this is the one. The Badge-A-Minit 1007 is a starter kit that has everything you need to make 2 1/4-inch buttons. For those who don't know, 2 1/4 inch is the diameter of the button is a pretty standard size. This kit comes with all of the materials to make 10 buttons. You will have to buy the blank buttons and pins separately if you want to make more. For these consumables, be sure to buy the Badge-A-Minit brand for it to be compatible with this button-making machine.
This is a pretty portable button-making machine that is all mechanical with no electric parts. Sure it is definitely slower than the semi-automatic or automatic machine. However, if you manage to do everything right, you can end up with the same quality as the $300+ button-making machines. We would say if you are new to button making and want to try it out, you can get this as a learning machine. You always have the option to trade up to a faster machine later.
The only thing this kit doesn't come with is the best circle cutter, which can make your life much easier. Luckily, Badge-A-Minit sells its own circle cutter to fit this button-making machine. While the Badge-A-Minit 1007 does feel a bit cheap and flimsy, it is actually quite durable and can take a lot of force. The hand press is a bit sketchy at first, but go through some practice pulls before trying out the real thing. We managed to produce 10 out of 10 buttons in perfect condition.
2. OrangeA Button Maker Button
If you want the best button maker machine to create perfect 1-inch buttons, go with the OrangeA Machine. This particular machine comes with the accessories to make 1000 small one-inch buttons. It even comes with a free circle cutter. Before you order, you must make sure you are ok with 1-inch buttons which is the diameter of the circle. They are rather small compared to a standard-sized button.
This button maker machine required a bit of assembly when you first receive it. Also, there is a learning curve to figuring out how to use this machine. It is a manually operated button-making machine and produces 200-300 pieces per hour. With these high production rates, the OrangeA Button Maker is meant for the mass production of buttons. Once you have everything set up right and cut out, it is just a matter of pulling the handle with the right amount of force.
Using this machine is quite simple and this kit comes with detailed instructions. You need to print out the graphics you want on a piece of paper. You should cut them out using the proper-sized circle cutter. Then set the molds and finally produce the badges. We think the OrangeA works great and rarely jams or makes a defective button.
3. Neil Enterprises 2-1/4 Inch Button Machine
If you want the best button maker machine that is high quality and expensive, go with the Neil Enterprises Button Machine. It includes 100 blank buttons with pins and a rotary cutter with a glass base. This button-making machine is probably one of the easiest ones we have ever tested. It really makes button-making simple and seamless. The rotary cutter is very precise and cuts out perfect circles without the paper sliding underneath you.
Once you have the graphic cut out, you insert it with a blank button and a clear cover on the left side of the machine and jam it into place. Then pull down the crank. Finally, insert the back part of the button with the pin into the slot on the right and jam it into the machine. Pull the lever one more time and you have a button.
Many people have asked us why this particular machine costs significantly more than its competitors. Our answer is it is just made with sound engineering and is almost an overload of technology. All of the little nuisances of operating a button-making machine are fixed with the Neil Enterprises Button Machine. It is just extremely smooth to operate and never jams up or results in a bad button. You can't possibly mess anything up unless you are drunk and put the parts together in the wrong order. Everything about the machine is high quality and extremely durable.
4. Yescom 2-1/4 inch (58mm) Button Badge Maker
This is the best button maker machine if you want a solid machine for making
2-1/4 inch buttons. Compared to the Badge-A-Minit Starter Kit, this particular
machine makes the Badge-A-Minit look like a toy. The Yescom button machine is an industrial-quality machine that can effortlessly create buttons. It is made of a durable cast iron body and injection glass fiber. The base board is acrylic and the molds are interchangeable. The Yescom is both secure and durable, with an extremely low failure rate.
Unfortunately, it does not come assembled out of the box. But luckily, you don't need to much work to put this thing together. It is very easy to operate as well and the instructions are pretty clear. In this kit comes 1000 button parts, including the top and bottom cover and clear plastic film. There is a 58mm die and a print circle cutter.
While the Badge-A-Minit also creates nice 2-1/4 inch buttons, the Yescom takes it to the next level. If you are serious about making buttons in bulk, this is the machine for you. The Yescom is way more accurate and results in a much lower failure rate than the Badge-A-Minit. The only thing we have to complain about is the steep price.
5. Dawei Button Maker Without Die (Base)
If you aren't sure what size mold you want to use, the Dawei Button Maker is the way to go. It is a base-only skeleton model, so you will need to buy one of the molds separately. The molds are obviously interchangeable. This machine is suited for people who have some experience making buttons before. You need to be able to change out parts and install them correctly. Unfortunately, it does not come preassembled and does not come with any instructions.
We recommend getting Dawei molds as molds made by other manufacturers may not fit. Also, you will have to get a rotary circle cutter to cut out your graphics. When fully set up, the Dawei is quite a workhorse. It churns out 3000 pieces/day if you work all day. It has a low rate of failures and does not require too much effort to create a single button. All in all, if you like the option to make various-sized buttons in bulk, the Dawei Button Maker is the best button maker machine for you. You just have to go through the trouble of buying different molds.
References
http://m.wikihow.com/Make-a-Button-Pin
https://research.dom.edu/Buttons