Cuisinart HM-90BCS Power Advantage Plus 9-Speed Handheld Mixer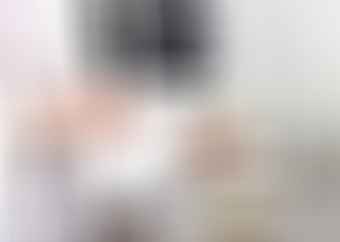 If you like to bake and mix ingredients, chances are you will need the best hand mixer. Whether it is whipping up cream, mixing eggs, or stirring just about anything, a hand mixer is the most efficient way to evenly mix liquids or even solids. For those who don't know already, a hand mixer is a handheld mixing device that is usually corded, although some can be cordless.
This kitchen utensil rotates two sets of beaters, stirring, whisking, or beating whatever you want. They are used frequently around the kitchen for mixing liquids and solids in a bowl. This is one of the kitchen appliances that you will be using frequently because it really saves a lot of time.
If you mix by hand, the resulting product may not come out completely mixed. When choosing the best hand mixer there are a few things to keep in mind: power, speed, weight, functionality, and cost. We suggest you get a hand mixer from a reputable company because of excellent quality control and build quality. Usually these brand names also have great and working customer support and good warranties.
Best Hand Mixer Reviews
Cuisinart HM-90BCS Power Advantage Plus 9-Speed Handheld Mixer
The Cuisinart HM-90BCS is the best hand mixer if you want a premium state of the art mixer with superb build quality and functionality. It has a 220 watt motor with 9 variable speeds to fine tune exactly what kind of mix spped you need. The speed control is one touch and the on/off button is nice and sturdy. Best of all, there are 3 low speeds, which is great because there are many times where one low speed doesn't quite capture exactly what blend speed you need.
Compared to the simple 2 speed hand mixers, the Cuisinart HM-90BCS really helps you fine tune your blend speed and the results definitely show for it. In terms of attachments, it comes with beaters, chef's whisk, dough hooks, and a spatula. With the 220 watt motor, the Cuisinart has one of the highest on the market and far overpowers that of Kichenaid.  The primary reason the Cuisinart HM-90BCS has a premium price tag is because it is made of premium materials. The hand mixer itself and the attachments are all extremely durable and don't fall apart over time.
The mixer doesn't rattle or shake vigourously when at high speeds. It operates very smoothly, which is often a overlooked factor many fail to consider. The storage case is quite nice and you can easily store the mixer and all the components inside. Overall, you like the powerful motor, the wide range of speeds, and the stability of the device. It is something that deserves a premium price tag.
KitchenAid KHB2351CU 3-Speed Hand Blender
If you are looking for the best hand mixer that is ultra-portable, take a look at the KitchenAid KHB2351CU. This is a 3 speed hand blender that has reasonable power at about 200 watts. The selling point of this hand mixer is that it is so small that it easily holds in your hands and is very stable. It is shaped like a little screwdriver and weighs only 2 pounds.
The grip is very soft and feels really comfortable in your hands. There is an 8 inch blending arm that locks into the motor if you need to blend deeper. There is also a nice whisk attachment for blending eggs, creams, and emulsifying sauces. It also comes with two cup that lock in place with the hand mixer, so it basically turns into a blender.
We think the parts are durable enough, although we have heard complaints of the pieces rusting. In general, we think the KitchenAid KHB2351CU has good build quality and has surprisingly good functionality. All in all, this little device is great for those who don't really need a crazy big gadget to do all of their blending and mixing. Unfortunately, it is not cordless and requires a wall outlet to be plugged in.
Sunbeam FPSBHS0301 250-Watt 5-Speed Hand and Stand Mixer Combo

The Sunbeam FPSBHS0301 is a powerful 5 speed hand mixer that can also double as a stand mixer. The motor can deliver 250 watts of power, which basically means it is pretty powerful. It is also one durable device. It comes with a pair of ultra durable chrome beaters and dough hooks. The device can also be attached to a stand, which holds a steel pot.
This allows you to mix things in the pan without even holding the mixer. The 5 speed setting has a cool booster button that adds a burst of power to any speed, so essentially we have 6 speeds. We think this is a really nice feature and allows you to continuously mix without having to remove the mixer, change the speed settings, and put it back. The only thing we have to complain about with the Sunbeam FPSBHS0301 is that it only comes with 2 types of hooks.
We are not too sure if you can buy aftermarket parts and put them on because we didn't bother. For all intents and purposes the two hooks is all we needed for most blending and mixing, but for whatever reason we need a particular type of attachment, don't say we didn't warn you. Finally, this hand mixer is extreme value. It is at least half the cost of the top mixers on the market (depending on the source) and it really gets the job done. If you don't really want to spend a lot of money on a hand mixer, the Sunbeam 5 speed hand mixer is the way to go.
Choosing the Best Hand Mixer
There are many variants of mixers on the market for food. First you have the classic eggbeater, which is a handheld device that rotates the beaters by a hand crank. Then you have standing mixers, which are large and for the most part fixed. There is normally a special container locked in place with the mixer where you put your ingredients.
These are usually for commercial purposes and to create large batches. Then you have hand mixers, which are handheld electrical devices that can be portable. The motor is rather lightweight and they can be used to mixed most things around the kitchen. Many people use hand mixers to mix eggs, creams, and sauces. There are a lot of hand mixers in the market, so it is hard to pick one. You suggest you consider the following factors thoroughly before deciding on the best hand mixer for your kitchen.
Power: Hand mixer power is measured in watts and is a direct indication of how fast the motor can rotate. In general, most good hand mixers have at least 200 watts of power, which is enough to blend most things. Generally speaking, you should look for mixers that deliver plenty of power because it speeds up the time it takes to mix something and it mixes it better
Speed: Speed is directly correlated with power. Hand mixer that have a lot of power tend to rotate faster and deliver faster rotations per minute (RPM). While the average mixer has speeds ranging from 200-1500 RPM, there are hand mixers out there that have that can go as high as 5000 RPM or even 10,000 RPM. More importantly, you need a hand mixer with variable speed settings. When you have dry ingredients, mixing it at high speeds is too much. You should be able to put your hand mixer on a slow speed to slowly mix ingredients and to prevent splashing and splatter. You should also be able to put it on the highest speed to deliver a quick burst of power.
Functionality: Ideally, you want a hand mixer that has a plethora of functions. For one, it should come with multiple beater attachments that are easily cleaned and attached. Different shaped beaters add variety to your arsenal and allow you to efficient mix whatever ingredients you want. There should be an easy ejector button to remove and put on different beaters. Some hand mixers even come with nice shortage units for extra beaters and a unit for holding the mixer when not in use. There can also be an emergency off function in case it gets jammed on something.
Ergonomics: The best hand mixer should fit comfortably in your hand. It should have a good grip and should fit your hands well. Also, the hand mixer should be rather lightweight so you can hold it one hand and keep it stable. The hand mixer should be balanced and be safe enough so that it won't do any serious harm if dropped. The electrical cord should also be set in a way that doesn't get in the way of whatever you are doing. Also the cord should be long enough so that it can reach across your kitchen. The knobs and buttons should ideally have clear displays and be easy to navigate and turn.
Extra Features: The best hand mixer usually has a lot of extra features built in for your convenience. For example, some hand mixers have locking power heads so that the beaters don't accidentally pop out while mixing. The locking feature is usually pretty obvious so you will never really get a half lock. Also, you should look for attachments and beaters that are easy to clean and don't have too much in the middle that you need to dig into to clean. Sometimes hand mixers will come with extra attachments like a separate whisk for beating eggs and a dough hook for blending dough.
References