Olivery Leather Valet Key Chain
Why do you need the Best Keychain?
If you have a lot of keys and want some way to organize all of them, you may be looking for the best keychain. While it may be trivial to think that we have even considered reviewing such a thing, we are here to tell you that if you really dig deep into it you will find that not all keychains are created the same. For those of you who don't know, keychains are small chain made of metal or plastic that is used to connect small items together.
They are mostly used for keys but you can definitely put other things on them. You can also put a keychain on a carabiner and attach it to your belt or have some kind of retractable cable connecting it to your belt. This way, you can safely store your keys in your pocket without worrying about losing them. Keychains are commonly used as a souvenir and as marketing tools. Often, the best keychains have other items attached like cigar cutters, lighters, and bottle openers.
More often than not, people end up putting a few keys on their key chain, a garage door or remote car starter, and a USB flash drive. Regardless of what you put on, they are all made of the same basic part, which is the keyring. The keyring has a simple metal loop that can be opened on both ends and inserting a key is as simple as forcing a key to slide around the keyring. Once the key is properly fitted inside the ring, it is impossible for the key to fall out unless you force it out or break the keyring.
Best Keychain Reviews
Olivery Leather Valet Key Chain with 4 Detachable Key Rings
If you want the best keychain with 4 individual keyrings, you should look into the Olivery Leather Valet Key Chain. First and foremost, it is made with high-quality materials from zinc ally to full-grain leather. The leather band loop adds a nice aesthetic element to the keychain and also allows you to clip it onto something like your belt. The design is pretty minimalist and doesn't contain two useless parts. There are four detachable keyrings that allow you to separate your car keys, office keys, home keys, and miscellaneous keys.
They are easily detachable and all you need to do is push up a trigger to open the lock that holds the keyrings. These keyrings are nice and easy to open and insert keys into. They are not the extremely stiff kind that requires you to use force to pry it open. In general, the size is pretty agreeable and is not too small or large. It is pretty strong and durable all while remaining lightweight. Overall, we think you will like this keychain as it is nice and classic looking as well as lightweight and durable. It organizes your keys very well and can be attached to a belt.
Bomber and Company Paracord Carabiner Survival Keychain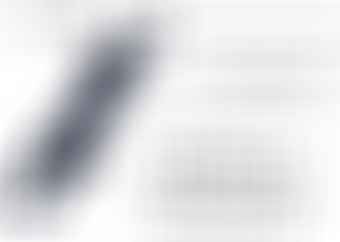 The Bomber and Company Paracord Survival Keychain is the best keychain for those out in the wild. It is meant to be attached to your belt and features a military-grade nylon cord and clips. There is also an emergency paracord and a firestarter to make sure you are always equipped when you are out in the wild. The paracord can support about 550 pounds of weight and contains a total of 110 feet of cord split between 7 strands.
You don't have to use it as a paracord and can even take it and use it for fishing and lashing onto objects. OK, we admit that there are very few situations where you actually need the paracord or even the firestarter, but these are nice to have. If anything, the cord can be used for general activities and tasks in the wild like pitching a tent or hammock. More importantly, this thing has a clip and keyring, so you can use these in conjunction with the cord to tie and hold something down. Plus, it holds your keys. Although the Bomber and Company keychain is designed to maximize survival in the wild, we suspect people will just wear it on a day-to-day basis in their daily routine because it looks cool. There is nothing wrong with this and hey, you never know what's going to happen to the world.
Mehr Classic Attachable Key Chain 
The Mehr Classic is the best keychain for those who want an elegant durable keychain that is functional. It comes with two keyrings so that you can separate your home keys from other keys. On the other side, there is a belt and purse hook, so you don't have to put these in your pockets and risk losing them when you sit down. We really like the construction and build quality of the Mehr, as it feels ultra-durable and looks like a premium key chain. It comes in many different colors for you to choose from as well, so there's a design for everyone.
Our only complaint is that the keyrings are not detachable, so if you have to let someone borrow your keys, you have to manually slide them off of the keyrings yourself. Luckily, the keyrings are designed in a way that makes it very easy for you to slide keys in and out of, so it is definitely not a major inconvenience. All in all, we really like the design, the materials and durability, and just how simple and elegant it looks. While there is nothing fancy about this keychain, it works and can be attached to a belt.
Choosing the Best Keychain
Finding the best keychain for you is really a bit of a subjective thing. There are some keychains that are functional with carabiners and wires attached for easy storage and accessibility. Others are not exactly ergonomic but simply look cool, rustic, or have cool charms attached to them.
Our point is, every keychain is special in its own way and only you can be the judge of that. However, there are some loose guidelines you should follow when selecting the best keychain. We have attempted to highlight some of the things to look out for below.
Keyring: When it comes to keychains, keyrings are the most important because it is the part that actually holds the key together. You want a strong material that is also flexible. You want to be able to easily slide the keys into the keyring and be able to take them out easily as well. There is a lot to be said about a keyring that is easy to handle. Also, you want it to be sturdy and durable so that it won't break when you put pressure on it.
This could definitely happen if you accidentally sit on your keychain or if you drop it. Some keyrings are designed in a way that easily opens with a click of a button without you having to force a key through it. It takes all of the pain and hassle out of opening and closing keychains and is definitely something to look out for when looking for the best keychain.
Ornaments: Most people have some kind of ornament attached to their keychains, whether it is a lucky feather, a clip, or a stuffed animal. There are many different keys of ornaments you can get. Most are simply ornaments and don't serve any functional purpose. Sometimes you can get items attached that can actually help you out in everyday life, such as bottle openers, lighters, or remote car starters. We recommend that you attach something useful to your keychain such as a carabiner or a retractable wire.
These allow you to clip your keys to your belt so that they won't just slide out of your pockets. If you like to wear loose pants, these carabiners really come in handy as it is very easy for your keys to slide out of your pockets when you are sitting down. Also, this should go without saying, but try not to attach a giant ornament to your keychain. It will only weigh you down and will be awkward and clumsy to carry around.
Collectible: Believe it or not, there are quite a lot of collectible keychains that can be bought and sold online for a profit. The US has the most collectible keychains with about 40,000 unique collectibles. You can check more online for sources on where to find these collectibles. Although collectible keychains do exist, they only represent a small sample of the population and normally do not hold their value very well.
References
https://en.wikipedia.org/wiki/Keychain
https://www.etsy.com/market/collectible_keychain