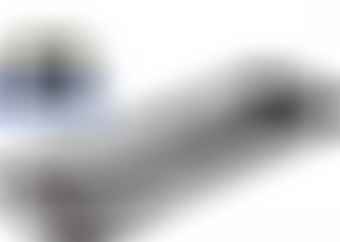 Corsair Gaming MM300 Extended Mouse Pad
The Corsair Gaming MM300 is the best extended mouse pad for those who want incredible precision especially during micro movements. This mouse pad minimizes jerk and lag when you try to select the next pixel. Also, it has a cool matte finish and is very durable for extended usage.
MORE INFO
If you are an avid gamer or just prefer a lot of space to move your mouse comfortably, you are probably interested in the best extended mouse pads. These mouse pads are extra long and wide so you will never really run out of moving space and hit an edge. This is especially important in those situations where you need to drag your mouse long distances without lifting it up. A prime example would be to turn 360 degrees in a first person shooter.
An extended mouse pad is usually pretty thick and made with a nice and soft material that is durable and doesn't peel. The dimensions are usually long enough to also fit in an oversized gaming keyboard. The best extended mouse pad will provide very good glide, so it allows the user to be very precise in mouse movements, which is especially important for gamers.
They should also be rather waterproof so it doesn't absorb drinks or attract lots of dirt. There should be a good way to wash the extended mouse pad and some are even machine washable. But in the end, it comes down to personal preference as no single material is universally accepted as the absolute best in terms of optimizing traction. When looking for the best extended mouse pad, you need to examine factors such as material, durability, size, ease of cleaning, and design. Please see below for more details on the best extended mouse pad by reviewing our buying guide.
Best Extended Gaming Mouse Pad Reviews
Corsair Gaming MM300 Cloth Gaming Mouse Pad, Extended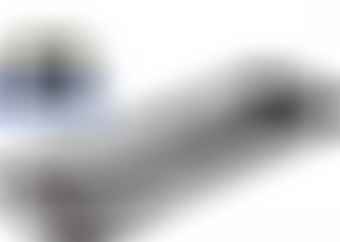 If you want the best extended mouse pad that is great at precision movements, you should definitely consider the Corsair Gaming MM300. This extended mouse pad is probably one of the most precise extended mouse pads we have used. It has this cool textile weaved surface that has great tracking and awesome accuracy.
When you move your mouse on the surface, you feel no friction and this becomes especially apparent when you are making micro movements.  Do not underestimate how important this is as normal mouse pads as still quite jerky when you make a very small movement. This allows you to effortless select the next pixel on the screen and this can make the difference between a headshot and air.
Many gamers vouch for this extended mouse pad and Corsair is one of the best brand names out there in the gaming world. The design also looks pretty cool and the matte gritty finish makes it stand out in a world of plain colored mouse pads. On the durability front, the edge are guarded with thick stitching and prevents surface peeling. The base is anti-skid and lodges onto your desk or table firmly. If you want to take this thing on the go, you just simply roll it up. Don't worry, the Corsair Gaming Mouse Pad doesn't change shape when you keep it rolled up and maintains its smooth flat surface.
Glorious Extended Gaming Mouse Mat

If you are looking for the best extended mouse pad with lots of sizes to choose from, you should take a hard look at the Glorious Extended Gaming Mouse Mat. The standard extended size is 36 inches wide x 11 inches tall x 0.12 inches thick, which is more than enough for a gaming sized keyboard and mouse.
This Glorious mouse mat is made of a smooth cloth surface that has a non-slip rubber base to prevent the entire pad from sliding around. This mouse pad is optimized for both speed and control, which is very important when you are a competitive gamer. In terms of durability, the anti-fraying stitched frame makes it so that the mouse pad looks and feels about the same over time.
It is very hard to damaging this pad by just rubbing your mouse on it all day as the surface is scratch resistant and very resistant against random damage. It is also machine washable in case it starts collecting dust or you accidentally spill something on it. This mousepad is great for first person shooter games and allows you to do a 360 degree turn without needing to lift up your mouse.  With its 3mm thickness, it is also quite comfort and feels great after long time use. Our only complaint is that it only comes in black or white, although in terms of sizes, there are 4 different sizes to choose from.
Reflex Lab Large Extended Gaming Mouse Pad Mat
If you want the best extended mouse pad that is extra thick, the Reflex Lab Large Extended Gaming Mouse Pad is the way to go. This extended mouse pad is 5mm thick which makes it 50% or so thicker than ordinary mouse pads on the market. Also, the pad is waterproof, so don't worry about spilling your drinks on this thing as water simply beads up on it.
We can't say the same about other extended mouse pads. And of course, performance is great – the surface is silky smooth and has the perfect amount of resistance and traction. It comes with a professional edge stitching for increased durability and anti-slip rubber padding on the back so the pad doesn't slide around. If you accidentally spill food on the mouse pad, don't worry – just stick this thing in the dishwasher or laundry machine and it will come out clean.
The only thing we don't like is that this mouse pad doesn't come in colors other than black. But if you want a thick and very comfortable extended mouse pad for gaming and long term use, the Reflex Lab Mouse Mat is definitely a step above its competition. We think many people underestimate the important of mouse pad thickness when it comes to extended gaming and usage. It is nice to have a very cushy surface to rest your wrist on while clicking away.
Best Extended Mouse Pad Buying Guide
Over time, technology has improved and so has the technology of mice. They can now be used on any surface and some can even handle uneven surface well. There are even some mice that can work on glass and mice that work vertically. As mouse technology has improved, so has mouse pad technology.
The modern mouse pad is definitely not obsolete as there is a still a significant difference between using a mouse on any surface vs those who want to use a mouse on an optimized surface. Of course, for the average joe, it really doesn't matter what surface you use as long as the mouse works and you can point at things with relative ease. But if you are a perfectionist or a gamer, you need every edge you can have. You need a surface that is completely flat and perfectly smooth. Sure, buying an extended mouse pad is a waste of time for most people, but if you are still reading this, you obviously want to know how to pick out the best. Please see below for some features to think about.
Surface: The surface material is clearly the most important thing to consider when looking to purchase the best extended mouse pad. There is no one material that is optimal, but in general you should stick to cloth or something similar. Cloth based surfaces tend to have high thread count and provide a smooth enough surface for precise pixel targeting and very low friction. Also, you want to find cloth surfaces that have anti fray and anti fuss technology.
One sign of a cheap subpar extended mouse pad is a pad that starts peeling. Ideally, you want to have a mouse pad that is zero slip and anti-skid, so your mouse movements are completely smooth and not jerky.  Finally, you want to have a mouse pad surface that is very comfortable for your wrists. This is also one of the main reasons why people get extended mouse pads. It is much more unforgiving on your wrist when you have a nice thick and smooth surface to rest your wrist on. It prevents rashes from developing.
Durability: Your mouse pad is highly susceptible to wear and tear over time as you are constantly rubbing your mouse over the mouse pad. If you have the money to constantly buy new mouse pads, durability shouldn't matter. But if you want to shell out a sizeable amount of money for something that you normally get for free, you want to make sure it is built to last. The durability of a mouse pad comes in when you use it over time and it gets washed a lot.
The best extended mouse pad will not fade in color or have any surface peeling over time. Finally, if the mouse pad is made of a durable enough material, it can be hand washed when it gets dirty without breaking down. You may even be able to stick some mouse pads into the washing machine.
Size: Mouse pads come in different sizes and there are many brands with different extended sizes. Some brands have sizes in L, XL, XXL, etc. Usually when you get the basic extended mouse pad, it is guaranteed to fit both your keyboard and mouse.
Design: While this is a minor issue for most, for some people it very important. Some extended mouse pads have cool designs on them that could match with their mouse and gaming system.  If you are pimping out your system and have the best accessories, you might as well get a mouse pad with a cool design as well. Having a plain extended mouse pad could make your expensive gaming system look very stale.
References
http://www.corsair.com/en-us/mm300-anti-fray-cloth-gaming-mouse-pad-extended
https://www.pcgamingrace.com/products/glorious-extended-gaming-mouse-mat