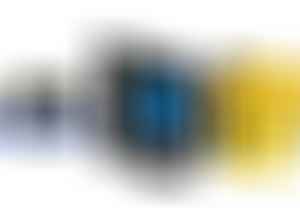 Viper 5706V 2-Way Remote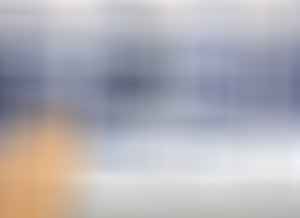 Investing in the best remote car starter is a great way to add convenience to your life. While many cars today offer keyless entry to your car, the main difference between a stock remote key and a remote car starter manufactured by a third party is remote engine activation. In other words, the best remote car starter is able to start your engine with a click of a button while most stock wireless car keys only have the option to open and lock your door from a distance.
Additionally, most third party remote car starters have a much wider range of activation compared to the stock wireless remote key that comes with your car. The added feature of being able to start the engine of your car from a longer distance is incredibly beneficial in extremely hot or cold days. During the winter, you will need to warm your car up before going to work. With the best remote car starter you can easily activate your car's engine from your bed so that it heats up properly just in time for you to step in and drive to work.
During a hot summer day, you can activate your car's engine in a big parking lot and turn on the air conditioning so when you actually find your car, it won't be scorching hot inside. In terms of compatibility, most remote car starters will work any every car as long as it is a 12-Volt system. We advise you to check your car model with the manufacturer just in case the product is not compatible.
Best Remote Car Starter Reviews
Viper 5706V 2-Way Car Security with Remote Start System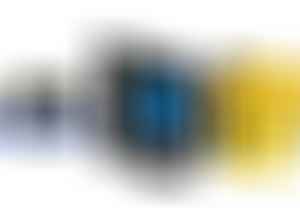 The Viper 5706V Responder LC3 is Viper's flagship product and considered by many to be the best remote car starter on the market. Viper also makes the 5906V model, which only comes with minor upgrades such as a start stop timer and an OLED display. We do not think these upgrades justify the premium for the 5906V and thus recommend the base 5706V model. What makes this remote car starter stand out is it is the slimmest remote that offer a one mile detection range.  It is reported by many customers to have the fastest and most reliable response as well as the longest lasting battery life.
Typically, the batteries can last a few weeks without needing to recharge. Recharging is done through micro usb port. In terms of features, this remote car starter has all of the standard features plus many more programmable ones. You can open and close the door, set the burglary alarm, and open and close the engine with a click of a button. There is two way communication as well which is always a plus to ensure you actually started your engine. Two way communication means that the car will send a signal back to your remote once it detects the car has actually ignited the engine. With one way communication, you can press the start button, the engine will try to ignite, but there is no way of knowing whether it happened or not.
The Viper 5706V also has a slew of advanced commands and features that sets it apart from its competition and makes it the best remote car starter in our opinion. For one, it has a temperature sensor that can tell you the temperature inside your car. This way, you can tell whether your car is too cold or too hot to get into and readjust the runtime of your engine to reach the desired temperature. You can pretty much set the remote to do whatever function you want including but not limited to turning on the defogger, popping the trunk open, and opening or closing the windows.
Regardless of the extra features, you should seriously think about getting this remote car starter for your vehicle because it offers the most reliable engine starter and alarm system on the market. The delay between when you press the engine start button and the engine turning on is minimized. The batteries last a long time and the remote itself is very durable. The burglary alarm works great and detections pressure, windows breaking, and people trying to lift your car for a tow. Finally, we would not recommend installing the system yourself. Please hire a professional because the installation is difficult.
Viper Smart Start VSS4000 Phone System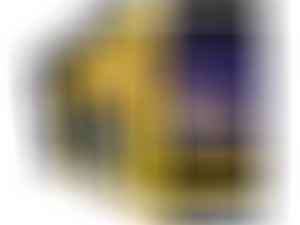 The Viber Smart Start System is the best remote car starter if you want to start your car using your phone. It is a new offering by Viper, which we think makes the best remote car starters on the market. The biggest benefit of being able to start your car on your phone (other than not needing to carry physical keys or a remote) is that you can start your car anywhere in the world as long as you have signal.
This sure beats the one mile engagement radius that most remote car starters have. While, this is a really cool concept, the only thing we must warn you about is there is a yearly subscription of around $60 a year. If you are insecure about losing your phone or having it stolen, you can also install a GPS tracking device sold separately.
If you do not already have a  remote start system installed, you will also need to install bypass module (sold separately) to bypass the need for keys. We would recommend you hire professional help to install the smart system because it is a difficult process. Also you void Viper's warranty if you install it yourself and not through an authorized installer.
The Viper Smart Start app has gone through many iterations of trial and error and many of the bugs have been fixed. Although the keys are quite responsive, we must warn you to takes a few more seconds to execute commands vs a traditional remote fob. The newest iteration is pretty smooth and includes buttons to lock and unlock, start the engine, location your car on GPS, panic, pop the trunk, and set up two auxiliary buttons of your choice. It also has a cool notification center that notifies you when someone is trying to break in or if your vehicle leaves a preset zone that you set around the car.
There is also an activities section that creates a log of past commands and when you set them. We really like the GPS feature on this program and we think it really comes in handy when trying to locate your car in a huge parking lot. If you want to be able to check up on your car through your phone from anywhere in the world, this is the best remote care starter for you. Now what you only see in the James Bond movies can become a reality.
AVITAL 5103L Best Remote Car Starter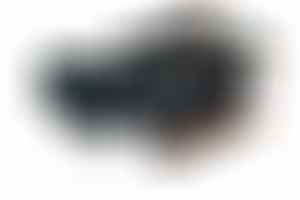 The Avital 5103L is the best remote car starter if you are looking for a cheap starter system.  Because the cost of the system is towards the lower end of the market, it also comes with some pitfalls, namely only one way communication. The more advanced remote car starter models have two way communication with your remote so that the car also sends a signal back to your remote telling you whether the command went through or not.
For the most part, one way communication is fine if you are near your car anyways and can visually see whether your commands went through or not. It has a range of 1500 feet (or about one third of a mile). This is enough for most purposes such as starting your car from your house in the morning before work or starting your car in a large parking lot. The remote features four standard buttons: unlock, lock, pop the trunk, and start/stop the engine.
The remote start is obviously the key feature that you are looking for when buying this device. It is good to preheat your car during the winter or pre-cool your car during the summer. We find good value in the Avital 5103L because it is cheap and reliable for its basic functions. The battery lasts quite a while and despite the one way communication, we have not encountered too many times where we press a button and the command did not go through.
Keyless entry is also a cool standard feature of this remote starter, and the radio frequency emitted by the remote starter is encoded to prevent anyone from stealing the frequency and breaking into your vehicle. It also comes with a dual zone shock sensor which chirps when something lightly disturbs your vehicle and sets off the alarm fully when a heavy disturbance is felt.  All in all, it is quite a basic model, but for the price, it is the best remote car starter if you do not need additional fancy functions.
How to Pick the Best Remote Car Starter
There are a few key factors to consider when shopping for the best remote car starter. They are the range of the transmitter, the ability to sense engine speed, and additional features that make the remote car starter more convenient.  In terms of transmitter range, it is important to figure out what you will mainly be using the remote for. If you generally don't visit huge malls and mainly use it to start your car's engine in the morning from your bed, you could be fine with a short ranged device. Also, keep in mind that the stated range is diminished by penetration. When you are in a parking lot with many cars, the transmitter needs to penetrate through those cars to get to yours, thus decreasing the actual transmission range. In this case a 500 feet transmitter maybe reduced down to a 300 feet range.
In terms of engine speed sensing, it is important to find the best remote car starter with a great engine speed sensing system. This is important because a car my not always start when you activate the starter. On an extremely cold day, it may take a few attempts before starting. The best remote car starter will be able to monitor your car's engine speed and communicate back to you through a two way pager whether or not your car actually started. The engine speed sensing system also prevents your car's engine from over reving. If your engine speed is too high, the engine speed sensing system will tell the remote car starter to automatically shut off your car. Without this preventive measure, your car could easily overheat or take other damages.
The best remote car starters come in a variety of styles and functions. Most but not all remote car starters will include the following features: keyless entry, remote start, panic button for locating your car, automatic window roll up, windshield heater activation, burglary alarm, immobilizer, popping the trunk open, and a two way pager. Some remote car starters may even come with a LCD screen that gives you status alerts. There are even remote car starters that come in the form of an app on your phone. Regardless of the amount of extra features, every remote car starter should have the basic ability to start the car's engine with a press of a button.
References: