Hennessy Hammock Explorer Deluxe Series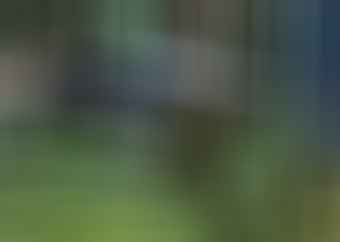 If you like camping and you like hammocks, you maybe in the market for the best camping hammock. Hammock camping is starting to become a popular trend and is completely replacing traditional tent camping. The best modern camping hammocks have covers for rain protection and can be completely enclosed. Hammocks have always been popular as a piece of portable furniture and have nostalgic value.
They actually have origins in south and central America and have now evolved into a way to make a makeshift bed. A camping hammock is not just a cool way to get some sleep and rest: it is also very functional. Hammocks are set up in way such that they are raised off of the ground, which is great because it protects your from wet and dirty surfaces on the ground as well as pests. If you can't find a flat or smooth place to pitch your tent, a camping hammock offers a great alternative. There are many types of hammocks and camping hammocks are only a small subset of the entire market. They are designed to be used by campers and normally have extremely durability so that they can weather the harshest of conditions when outdoors.
Also they are very lightweight so that they can be conveniently and neatly folded into your backpack. Not every camping hammock is made the same and there are many factors you should consider when choosing the best camping hammock for your needs. You should consider comfort, the material used, weight, durability, versatility, capacity, strength, dimensions, additional features, and cost. Please see below for our recommendations and a guide on picking the best camping hammock.
Best Camping Hammock Reviews
Hennessy Hammock Explorer Deluxe Series

We think the Hennessy Hammock Explorer offers the best bang for the buck and is a premium camping hammock. It is definitely not the best top of the line camping hammock, but for all intents and purposes it gets the job done. Let's just say the quality is somewhere between a generic Walmart hammock and to top shelf extreme hammock. In terms of dimensions, it comes in at 7 feet tall and has a maximum weight limit of 300 pounds although you can probably stretch it to 400 pounds.
When packed up, it weighs 3 pounds 9 ounces and is 5 inches by 8 inches by 12 inches. In terms of material, it is made of 210D Oxford Nylon Fabric and the rainfly attachment comes with 70D polyurethane coated polyester ripstop. The rainfly is a parallelogram that is about 13 feet on its diagonal. Overall pretty good specs and you can even try to squeeze two people in this camping hammock. This hammock is super comfortable and is very easy to setup and take apart. It has a bottom entry with Velcro closure and the entire hammock is quite durable. This camping hammock is for those who do recreational camping and trekking and need a well price hammock that is a step up from a Walmart brand. It comes with a nice rainfly that protects you not just from rain but other objects that could fall on you.
Clark NX-270 Four-Season Camping Hammock
The Clark NX-270 Four Season is one of those top shelf camping hammocks that is built like a rock. It is a premium camping hammock that deserves a premium price. It is built in a way that makes it extremely versatile, so it can be suitable in cold and tropical conditions. It has a weathershield layer that is very breathable and comes with a built in mosquito netting.
The hammock can basically be transformed into an enclosed tent that can shield against harsh conditions like strong wind, rain, or snow. It also has insulating pockets that will keep you warm in cold weather, which eliminates the need for external insulation. The insulating pockets double as storage space and can be removed if you don't need the extra insulation. There are six pockets located underneath the hammock where you can store all of your gear.
There are also two pockets inside the hammock that allows you to store small items. The Clark NX-270 is made extremely durable and has ropes that hold it up that can support up to 1700 pounds! It is extremely lightweight as well as the entire thing weighs in at 2 pounds 15 ounces. The dimensions of the bed is about 9 feet and the widest width of the tarp is about 10 feet. If you want the best quality and are willing to pay the premium, this is the best camping hammock for you.
Eagles Nest Outfitters – OneLink Hammock Shelter System
Eagles Nest Outfitters makes a very affordable yet presentable camping hammock. It is a complete system which comes with a rain fly, strap system, bug net, and tarp stakes. It also has a sack and can fit the entire system. There are a variety of colors to choose from including some camo colors. It is quite easy to setup and the rainfly is great at keeping you dry.
We can't say this is made of the best material, but it is more than enough for most campers. The Eagles Nest Outfitters OneLink is easy to learn and is good for both novices and experienced campers. The hammock is also very lightweight and packs up perfectly in a little bag. The only thing we wish it had was more storage spaces and better insulation. This hammock isn't really built for cold weather unless you bring entire insulation yourself. Overall, the OneLink presents great value for campers who want a functional hammock that is easy to learn and easy to setup and take apart. Just don't expect too many functions and features on this.
Choosing the Best Camping Hammock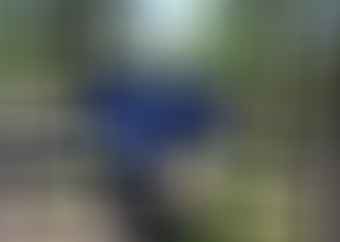 There are quite a few factors to consider when you want to invest in the best camping hammock. They can actually get pretty costly so it is important that you take your time to do your research before committing. There are many benefits of hammock camping over traditional tent camping: they are fun, are arguably more comfortable, they can be setup and torn down easier, and they are often much lighter and ergonomic to carry in your backpack. Also, many hammock camping aficionados claim that they get better sleep in a hammock.
This maybe due to the fact that they suspended from the ground and so you don't really feel the rugged ground, deals with ground moisture, and insects/pests. Now days, the best camping hammocks have all the features a tent does and offers similar stability and durability. Camping hammocks have hammock tarps to protect yourself from rain and other objects, mosquito nets, and storage units for your belongings. Please see below for a list of factors to consider when shopping for a camping hammock.
Material: The type of material that is used to construct your camping hammock is very important to its durability and overall build quality. Most camping hammocks are made of a form of polyester or nylon because they are very durable, stretch easily, and are resistant to UV radiation, cold, and the rain. These materials tend to be a bit more expensive than cotton hammocks or duracord hammocks, which is often found in rope and bar style hammocks.
Comfort: You should definitely find a hammock that is comfortable because you will be sleeping in it for the most part. The higher quality camping hammocks have long lasting durability and are made of materials that stretch and comfort to your body. Avoid hammocks that feel rugged and are too cheap because usually they will not be comfortable
Durability: Besides comfort, you should also focus on durability, which is probably the second most important thing to look at. First and foremost, you need a hammock that can withstand harsh weather because when you are camping you never know what will happen. You should look for hammocks that can take some wear and tear and fabric that is easy to clean. If you are going to get a camping hammock, make sure it is a quality one that will last you more than one year. They should also have protection against rain, snow, strong winds, and UV radiation.
Weight: Hammock weight has a lot to so with portability and load on your back. When you are backpacking with a hammock on your back, you want to minimize the load on your back. Unfortunately the lighter weight camping hammocks are either very cheap in terms of quality or very expensive because they are both quality and lightweight.
Versatility: You should also take versatility in account when picking out the best camping hammock. You should be able to take your camping hammock and put it in your backyard and just leave it there without it being damaged or fading.
Dimensions: You should definitely consider the size of the camping hammock depending on your size and how much room you want. Obviously the large sized hammocks offer more space for you but they also weight more and take up more room in your backpack. You need to do the cost benefit analysis yourself to figure out what you need to most
Additional Features: You may want to consider functionality and additional features when looking at a camping hammock. Many camping hammocks have attachments such as mosquito nets and storage attachments. You may also want a hammock with great straps that can support a lot of weight. There should also be storage space for things like your bag or a thermos.
References