1. Bosch 1617EVSPK 2-1/4-HP Plunge & Fixed Base Router
Why do you need the Best Wood Router?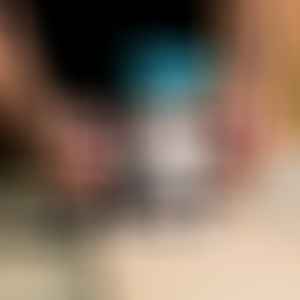 Owning the best wood router is an essential part of any serious woodworker's tool kit. A wood router is a very simple tool in that it is basically an electric motor with a cutter that is held in a strong steady platform that rotates at high speeds. When you plunge the wood router into a block of wood, it makes a hole and as you slide the router in one direction, this hole turns into a groove.
A wood router is the most versatile tool in woodcutting because it can perform many tasks. It can cut holes and rebates, cut inlays, trim wood flat, shape wood, recess hinges, decorative flutings, cut screw threads, copy carve, profile edges, cut traditional joints, drill clean holes, make new jointed boxes, create adzed bowls, and make shallow reliefs.
Best Wood Router Reviews
1. Bosch 1617EVSPK 2-1/4-HP Plunge & Fixed Base Router

The Bosch 1617EVSPK is the best wood router if you want an all-round router that has adjustable RPM. The 2.25 HP motor that comes with this wood router has variable speeds from 8,000 RPM for softer materials to 25,000 RPM for tough metals. You simply adjust a knob at the top to change the speed. Bosch also has a built-in monitoring system that makes sure you get a steady speed at all times throughout your cut. If it detects the material is limiting the speed of the bit, it will adjust the rotating speed up or down to maintain constant RPM.
There is also a nice soft start feature that makes the device not jerk upon initial contact with any material. The Bosch 1617EVSPK just so happens to be a hybrid wood router: so basically you get two routers for the price of one. Although there is only one motor, by changing out the platform, you can switch between a fixed and plunge-based router easily with the quick clamp system. Ideally, it is good to have both types of routers around to be able to perform a wide range of tasks. We like the precision of the bit depth as you fine-tune it to over a range of one inch with accuracy to 1/64 of an inch. Both fixed and plunge-based routers come with router bits that are centered with the subbase, which makes it easier to keep the bit along the cutting line.
We like the plunge-based router for its soft grip handles and the fixed-based wood router for being mountable to router tables with threaded holes. The Bosch 1617EVSPK is quite durable with aluminum housing and base and with the power switch that is completely dust sealed. All in all, this is the best wood router if you want a versatile mid-powered router that is durable and has loads of stability features.
2. Dewalt DWP611PK 1.25 HP Combo Router with LEDs
The Dewalt DWP611PK is the most popular combo router on the market and is one of the best wood routers if you are looking for a light low-end device that is both a fixed-based and plunge-based router.  Even though it only has a 1.25 HP motor, it delivers speeds from 16,000 to 27,000 RPM. The Dewalt DWP611PK has all of the essentials of a useful wood router: it has an automatic control system to help the motor maintain constant speed at all times and it has superb depth adjustments for the bit to an accuracy of 1/64 of an inch.
Additionally, it has dual LED lights to lighten up the sub-base and to make sure you see everything when working. Because of the way the entire platform is set up, the area where you are drilling is actually pretty dark. With the help of built-in lights, you can feel much better about the accuracy of your woodwork. This is often an overlooked feature and is quite unique to Dewalt.
The switch between the plunge base and the fixed base is quite simple and seamless with no tools required. We really like the plunge base router here because it has a 5 step-adjustable turret that lets you make piecewise cuts. Overall, this is the best wood router if you want a low-end combo router that will do pretty much any normal simple woodwork task. For a heavy-duty router, check out the Festool OF 1400.
3. Festool 574342 OF 1400 EQ Router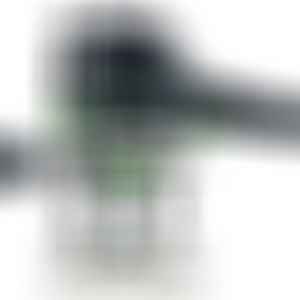 We consider Festool OF 1400 a heavy-duty that will get almost any woodwork job complete. If you want the best wood router that has precision accuracy, there is no competition: just get the Festool OF 1400. It is a plunge-based router, so if you are looking for a fixed-based router, you should probably look elsewhere. Where the Festool shines is in dust collection and precision.
In terms of dust collection, no other brand even comes close. Dust is bad for your health, you waste time cleaning it, and it doesn't look too professional when you have it all over the place. Having good dust control is an overlooked feature that we feel adds a lot to a wood router's value. Furthermore, what separates this wood route from Dewalt or Bosch is its precision in every aspect of design and implementation.
All the guesswork is eliminated with a clear center mark on every face of the base with a metric depth scale. This prevents you from fumbling around with a lot of fractional imperial units like in the other wood router models. Also, the depth control securely locks, which may not be the case with other wood routers. Plunging and locking are easy, effortless, and balanced, and do not have crazy vibrations. The depth adjustment can be extremely precise, which is what produces beautiful accurate cuts. The Festool OF 1400 is a smooth operating router and is the best wood router if you are seeking a stand-alone plunge-based model.
Choosing the Best Wood Router
There are three kinds of wood routers: fixed base, plunge base routers, and hybrids that also you to swap between the two. With a fixed base router, the router bit is fixed and protrudes past the base at a fixed depth. You guide the router with your hands just like a drill. Most woodwork shops have fixed-base routers because they are easy to learn, widely available, cheap, and not top-heavy. These routers are good for all purposes and perfect for edge shaping because they are easy to handle. Plunge-based routers are designed so you can set the cut depth and then plunge the bit into the material.
They are not as maneuverable as fixed-based routers but also give a much more precise vertical cut. With a plunge-based wood router, you can make perfectly vertical holes and grooves in your wood since you plunge down at a controlled vertical angle because the drill is mounted in a housing. With a fixed-based wood router, there will be some errors because you are handling the entire housing with your hands and will not be able to get a precise vertical angle. There are also a few hybrid wood router models that run off of the same motor and allows you to swap between both router types by changing the housing. The best wood router will be the one that suits your woodwork needs. You can't go wrong with a hybrid wood router.
After you decide on the best wood router for your woodwork shop, you need to figure out how much power you need. In the wood router world, power is determined by horsepower, with the typical router delivering 1.5 to 3.5 HP with a 3 to 15 AMP range. There are also trim wood routers that are sub 1 HP and designed to trim off excess paneling or an edge. They can usually be operated one-handed. Any reasonably powered wood router in the 1.5 to 2 HP range can handle most jobs from soft to hardwood and even some soft metals. If you want to work on metals and high loads, you should consider a wood router with higher HP and ones that have adjustable RPM (in case you don't need the extra power for lighter loads) or those that automatically maintain a constant RPM despite a heavy load. You must consider both power and the type of router when trying to buy the best wood router for your woodwork needs.
References:
http://www.bobvila.com/slideshow/6-beginner-ways-to-use-a-woodworking-router-48076