If you are a fisherman, a camper, or an outdoor type person, then you need to keep your food and drink cool for many hours to a day or two. I get it, you are looking for the best ice chest, or the best ice cooler for camping, or even the best ice chest under $100. Well, I have put my longest ever product review below, so be prepared to read a bit. At the end of reading this article, you'll be fully armed to buy your cooling chest with your eyes closed.
The below ice chest reviews include everything you need to buy the best ice chest for fishing or for any other form of outdoor activity including camping, dining out, or just chilling out in the wild or at your local park.
What I have done is to summarize the best ice chest for the money, but I have also added some expensive options for your to compare.
The Yeti Tundra Best Ice Cooler
When you are searching for the best ice chest or best cooler, you are presented with an overwhelming amount of choices. The main factors to consider when looking for an ice chest or cooler are size, durability, what activity you are using it for, portability, and ice retention time.
For example, when you are just looking for a cooler for a nice picnic you probably won't need a Yeti, unless you just want to show off. If you are going on a week-long hunting trip, you will be a large heavy-duty ice chest. It is also a huge misunderstanding that coolers and ice chests are all the same and you are just paying a premium for the name brand.
We are here to debunk all these myths. We have hand-tested many coolers and ice chests and put them through stress tests in our lab. Also, we have also thoroughly investigated the industry by doing preliminary background research and asking outdoors enthusiasts their opinions on the best ice chest or best cooler. If you just want a thermos to keep your liquids warm or cool, we have reviewed them as well at this link.
Reviews of the Best Ice Chest and Best Cooler
Backpack/ Soft Cooler
Small Cooler
Medium Cooler
Large Cooler
Electric Cooler
Backpack Cooler Reviews
OAGear – Cooler Sports Pack (20 quarts)
If you want the best ice chest for a road trip or one cooler that you can take for a day picnic or party outdoor, this is the right one for you. It is also the best ice chest for the beach because it is light and you can easily carry it on your back. OAGear's Cooler Sports Pack can hold about 20 cans and with ice about 12 cans.
The straps are nice and sturdy and there is good back support.  The backpack is also made of good material and it feels more durable than your average backpack. Basically, this does not feel like a cheap backpack by any means.
We really like the fact that the OAGear Cooler Sports Pack looks like an actual backpack, which makes it a bit more socially acceptable to carry around in public and especially to sports games and theme parks.
It feels very light and has lots of nice side pockets to store extra items like wallets, cameras, phones, and keys. The ice retention time is not great, but it will get you through the day. Just don't expect your drinks to be kept cold overnight. We found that on a hot summer day, you can expect your drinks to be kept cold for about 6-7 hours in the sun.
Click here for more information
Coleman Soft Sided Cooler With Hard Liner (28 quarts)
Coleman's Soft Cooler is the best soft-sided cooler for ice retention if you want to do small camping trips for the immediate family. It packs in more volume than the OAGear backpack but still feels like a backpack and can be carried around via a sling on your shoulders.
The soft cooler holds 28 quarts, which is enough for 30 cans of beer or 20 cans of beer with ice. It can also hold 6 wine bottles. The cooler has nice ice retention as we found it holds ice for at least a day and sometimes overnight.
Because it is a soft cooler, it will not offer the same protection as a hard top cooler. However, it does have a hardliner, which makes it light to carry on the shoulders as well as sturdy enough to withstand a good beating.  We found the bag itself to be well built: the zippers are quite sturdy and the shoulder straps comfortable and forgiving. There is also a spacious front pocket to fit personal items and well side handles in case you want to hold it a different way.
Click here for more information
AO Coolers Soft Cooler (43 quarts)
The AO Coolers Soft Cooler is the best ice chest and best cooler if you want a strong durable backpack-style cooler for longer trips. AO Coolers holds about 54 cans of beer or 36 cans with ice (12 oz cans).  It also comes in a variety of sizes so pick the size that is right for you.
As you may know, soft coolers are often ridiculed for something for kids and will not keep anything cold. AO Coolers proves everyone wrong. This is one of the best soft backpack coolers we have used.
AO Coolers has a solid build. It has air-tight compartments and a durable lining made for waterbeds and inflatable pools that make sure nothing leaks. It has a ¾ inch insulation made from high-density foam that is double that of regular soft coolers.
This means that it will hold ice for at least an entire day in the scorching heat.  Out of all the backpack and soft coolers we tried, we like the ice retention time on the AO Coolers the most. We are very happy with the portability of this product as well. The shoulder straps are nicely padded and don't add extra strain on your shoulders. There is even an extra compartment for dry items. The downside of having a large nicely insulated soft cooler is that it is a bit bulky and does not fold well.
Click here for more information
Small Cooler Reviews
Rubbermaid Cooler (20 Quart) 
Rubbermaid is a very simple hardtop small cooler and the best cooler if you want something simple and cheap. It holds about 40 cans or 26 cans with ice.  It is a simple and effective cooler and probably the image everyone has on their minds when they think about a cooler. Also, it has the classic blue and white color scheme as well. You can find these at most large retailers. There is nothing much to say about this cooler other than it is functional. There are no tricks, no gimmicks, and no special functions.
You should get this classic Rubbermaid small cooler if you don't want to spend too much money and just want something compact and will last for a day. Because it is a hard cooler, you can pretty much toss this thing around and it will absorb most of the impact. It does have a nice sturdy handle that won't snap off on you if you fill it to capacity. Enjoy your outdoor activity.
Click here for more information
Igloo Island Breeze Roller Cooler (28 Quart)
Igloo Island Breeze the best ice chest with wheels if you want a great portable small cooler. It is definitely an upgrade from the Rubbermaid cooler and has the added benefit of being more portable. This cooler holds about 35 cans with ice or six two-liter bottles of coke as well due to its added height. This production is probably the best igloo cooler for ice retention. I've added a number of other Igloo cooler options in this cooler review, so have a look at the other options if you need a larger chest.
We really like the fact that it has a set of wheels, as carrying this thing at full capacity is a bit cumbersome. The wheels are nice and sturdy and you don't feel like they will just break when you roll the cooler over a small bump. The handle is retractable and lockable so you can use it regardless of your height.
We also really like the insulation design on this cooler. The bottom of the cooler is elevated so that it minimizes contact with the ground. This is smart engineering as it prevents heat transfer from the ground to the inside of the cooler. This comes in handy when your cooler is on a hot sandy beach or road. The insulation is a bit thicker than the one found in the classic Rubbermaid. We found that holds ice for about a day in 120-degree F weather. Let me re-iterate this, this ice cooler is one of the best rolling ice chests in the world.
Click here for more information
Engel Ultimate Ice/Dry Box Cooler 30-Quart
If you want the best ice chest for under $100 for some serious insulation, the Engel Ice Box is a good entry-level product. Engel makes some solid coolers and this icebox is the base model on their line of heavy-duty outdoor coolers.
Not only is it lightweight and waterproof up to 3 feet, but also it keeps your food and drinks air-tight. Basically, nothing gets in or out of the box. This cooler, which holds about 40 cans with ice. It is designed for the outdoors enthusiast who needs to have a real cooler and can't afford a Yeti.
It is much more durable than your run-of-the-mill Rubbermaid or Igloo and obviously holds ice for much longer as well.  With thick polypropylene and polystyrene insulation, Engel Ultimate Dry Box holds ice for 2 or 3 days on average.
In general, we find this to be the perfect entry-level product for the outdoors world. It is not crazy expensive like a Yeti and is solid enough to hold ice for a few days and keep your food fresh.
Click here for more information
Yeti Roadie (20 Quart)
Yeti is the Rolls Royce of coolers in the outdoors world and is the best soft ice chest hands down. This is not a cooler you bring to a family picnic, although it would impress people who know about it. It is really hands down the best cooler or best ice chest brand you will find. It has a lifetime guarantee and respected by anyone serious about outdoor activities.
The Yeti Roadie is only the light version of their flagship product, but it uses the same technology. When you hold this cooler, you will immediately notice the 5-star build. It is light and feels bulletproof. We did a variety of tests on it including dropping it from a building and it did not break. And due to its rubber foam gasket, it is waterproof and can even float.
But of course, like all good things, this one comes with a pretty serious price. You will be paying a huge premium compared to generic coolers you find at Walmart, but you will also be getting a premium product.
This cooler will hold ice for up to 5 days, which is pretty amazing for a cooler. Its heavy layers of insulation combined with its ergonomically flawless design boost its ice retention time beyond that of normal coolers. At first, we didn't believe all the hype around Yeti until we tried and tested it for ourselves. Yes, it is expensive and yes it is worth it. Now you just need to buy the cooler and don't forget to get the best ice for the yeti cooler too. By the way, there's no such thing as best ice, as all the ices are just frozen water cubes or rectangular cooled blocks that use the same solution. So, get one of these and enjoy your day.
Click here for more information
Medium Sized Coolers
Igloo Maxcold Extended Performance Wheeled Cooler  (40 Quart)
Igloo MaxCold is the best ice chest with wheels if you are going for a solid low-end medium-sized cooler. We prefer MaxCold over the Igloo Island Breeze, which we think is just an inferior product in all ways.
Igloo MaxCold is a 40-quart cooler that can hold about 56 cans with ice. It also has a set of wheels so you can carry it around without using that much work. Although the wheels are not that studier compared to the size of this thing, it does get the job done.
This cooler is perfect for small camping trips and picnics and bbq for a lot of people. It can hold a lot of food and drink and does a pretty good job retaining ice. Although it advertises that it can hold ice for up to 5 days, our tests show that it is really only about 2-3 days, which is still alright.
Some additional features we would have loved to see on this unit are an air-tight compartment to make it waterproof and a drain plug to drain out melted ice. Overall, it is a good quality cooler for the price.
Click here for more information
Coleman Steel Cooler (54 Quart)
This cooler is one of Coleman's luxury products as it is made from stainless steel.  Because of its sleek design and solid steel latches and handles, it is definitely an eye-catcher.  This cooler can hold about 85 cans or around 60 cans with ice. It also includes a drain plug to let out water without having to tilt it and a latch that can be sealed air-tight so that nothing can leak out. We really like the design of this cooler and admire its solid build, which is also rustproof and easy to carry with rubber handles.
However, we honestly think this cooler looks better than it performs. It is a cooler that promotes style over function, which some people may like.  If you are into having a sleek-looking cooler this is the best ice chest for under $100. We find this cooler to be on the heavier side for its size. The handles are a bit different in design. So if you like to look different, this is a good choice.
In terms of ice retention time, we found it to be good for a few days but it is nothing spectacular. We also tested the durability of the air-tight seal and we found it to leak under submerged underwater, so not exactly 100% waterproof. The reality is that there was a little quality issue and we got it replaced quickly. Well done to Coleman for being so reactive in replacing the defect cooler. All in all, it performs slightly better than the Igloo MaxCold, but since it is much more expensive, we think you are paying for the design.
Click here for more information
Grizzly Coolers (60 Quart)
If Yeti is the Rolls Royce of coolers, then Grizzly is the Maserati. Although it is a lesser-known brand, it is not egregiously overpriced and has stellar performance. This 40-quart cooler can hold about 60 cans with ice and features a Yeti-like design.
The cooler is waterproof and is held down by a rubber gasket lid. There is a large 2-inch drain plug and rubber feet on the bottom so that the cooler firmly holds its ground and does not move. It is also not too big so one person can comfortably carry it.
We think the Grizzly Cooler is designed very well. The outer shell is made of rotationally molded plastic, which is basically a process that ensures all the walls are consistently thick. All of Grizzly's coolers are designed, tested, and created in-house, which makes them in full control of the entire assembly process.
Grizzly makes some of the most durable coolers on the market. Their coolers are all bear-proof meaning the coolers all stay sealed after letting grizzly bears attack them. Stress tests were run in extreme scenarios and the coolers were even placed under a tractor without significant damage.
The 40-quart model retains ice for about 7 days, which is a crazy amount of time. All in all, if you want the best cooler or best ice chest for camping that is a bit cheaper than the Yeti with almost the same performance, you should get the Grizzly Cooler.
Click here for more information
Yeti Tundra Cooler (50 Quart)
The Yeti Tundra is the best cooler and best ice chest for all outdoors fanatics. It is the brand that everyone aspires to buy. As one of the best-insulated ice chests you can get today, the Yeti Tundra has two-inch-thick foam insulation and a lid that protects your ice from melting.
It also has a sealing gasket that locks in the cold and helps retain ice for the long haul. The outside is made from a one-piece roto-molded plastic and features T-latches and self-stopping full-length hinges that are molded in. There are rope handles that make the Tundra easier to carry and it is also easy to tie down to a truck or a boat.  It is even capable of holding dry ice and is IGBC certified.
We couldn't wait to get our hands on one of these and test it out for ourselves. We smashed this thing around and ran over it with a truck. It is safe to say it is pretty much unbreakable. In terms of durability, no other cooler can compare. Not only is the body damage proof, but the other parts of the cooler are as well. With this cooler, you will no longer have broken drain plugs, handles, latches, or leaks. In fact, you don't have to worry about anything else except the initial price, which can be daunting at first sight. But if you think about the value you are getting for the price, perhaps you can justify it.
Click here for more information
Large Cooler Reviews
Igloo Glide Pro Cooler (110 Quart)
If you are looking for the best cooler or best ice chest that is affordable and does a decent job holding ice, you should get the Igloo Glide Pro Cooler. Igloo Glide Pro is a low-end large cooler and one you can find in a retail shop. What separates the Glide Pro from the other generic cheap large coolers is the fact that it has a set of very sturdy wheels and a telescoping and locking steel handle.
It can hold 150 cans with ice and has a reported ice retention time of 5 days. We tested it out and found it to be a bit shy of the reported 5-day target. After testing out the wheels we found them to be extremely durable. After running it over bumpy roads and down a flight of stairs with a full load, the cooler wheels were still intact and unharmed.
While the build is pretty cheap compared to some of the high-end brands, we found that for the price, it is very reasonable. Although we wish it had an air-tight seal and better insulation, we also realize that the cooler would be much more expensive if it had those qualities. Overall, Igloo Glide Pro is a great all-around large cooler for the money.
Click here for more information
Pelican ProGear Elite Cooler (70 Quart)
Pelican ProGear is the best ice chest or best cooler that rivals the Yeti. It has two-inch thick polyurethane insulation and a freezer-grade gasket that keeps ice for over 10 days and prevents water from leaking out. The design and build are similar to the Yeti.
It has solid press and pulls latches with molded-in hinged handles that make transportation and carrying extremely easy. It has a raised bottom with rubber feet so that it does not slide and so that the bottom does not touch the ground and transfer heat. The lid snaps shut with hinges and is air-tight to trap cold air inside the cooler. A few bonus features include an integrated fish scale,  bear resistance certification, and a lifetime guarantee.
We really think the Pelican Elite Cooler is on par with the Yeti Tundra. In a side-by-side comparison, we found that the Pelican has about the same durability and just slightly less ice retention time. There are some advantages over the Yeti: we think the lid on the Pelican creates a better air-tight seal and the side handles are designed better so that it feels less heavy when you carry it. Please keep in mind that the empty cooler is 48 pounds so it is probably not a great idea to be carrying this thing around fully loaded by yourself. Overall, we think Pelican is a great alternative to the Yeti and is also slightly cheaper.
Click here for more information
Orca Cooler (58 Quart)
Orca is another heavy-duty professional-grade cooler that is proudly made in the USA. It is among the heavy hitters along with Yeti, Grizzly, and Pelican. The main difference between Orca and Yeti is price, as Orca tends to run about $100 cheaper.
Also, Orca is made in the USA while the Yeti is actually made in the Philippines. You won't see a noticeable difference between build quality, durability, and ice retention time between the Orca and the famous Yeti.
At first glance, you may even suspect that Orca is a cheap knock-off of the Yeti as they have similar looks. But when you get a chance to use this cooler, you will notice that it has the same build quality as the Yeti. It offers the same lifetime warranty as Yeti and comes with the standard 2-inch thick insulation, air-tight seal, roto-molded outer shell, tilted drain plug, and tough durable handles. Although Yeti is still king in terms of ice retention time, Orca is not much far behind.
Click here for more information
Yeti Tundra Cooler (160 Quart)
The Yeti is the King of Coolers and the best ice chest or best cooler you can buy with your money. It is the name brand that professionals all know and respect. It is also about $100 more expensive than other high-end coolers. In the world of professional coolers, we think that the price increase is justified.
You get a whopping 15 days of ice retention time with the large Yeti coolers, which is more than enough for any hunting, fishing, or camping enthusiast. In terms of build quality, we found that it is about the same as Grizzly, Orca, or Pelican. Where the Yeti really shines is in holding ice, which we believe is a very important metric and justifies its price premium. Furthermore, you do own a Yeti, which gives you bragging rights. The Yeti comes in a variety of sizes and we have already reviewed the small and medium-sized Yetis. They are all the same design and build so please see those reviews for more details.
Click here for more information
Electric Cooler Reviews
Koolatron Electric Backpack Cooler
If you want the best electric cooler that you can also carry around in a backpack, you should look into the Koolatron Electric Cooler. A thermoelectric cooler is typically plugged into your car and used for long road trips, although it can be used in any situation where you can find an outlet. The best part about having a thermoelectric cooler is that you don't need ice.
A thermoelectric cooler is different from a compressor cooler (refrigerator) in that it is energy efficient, vibration-free, and very quiet. The trade-off is that it is not very powerful and limited in its cooling ability. The Koolatron 14-Quart Electric Cooler can only cool your food and drink 30 degrees Fahrenheit below the surrounding temperature.  So if the temperature in your car with AC on is about 70 degrees, your food and beverages will be cooled to around 40F without ice. Of course, if you add ice, you can lower the temperature inside your cooler.
Please keep in mind that this does not run on batteries and is not a freezer. It will not keep your popsicles solid. People who travel a lot will really find this backpack-style thermoelectric cooler handy and it is essentially a mini-fridge on the go. You can keep your drinks cold on the way to work or on a long road trip. While having a refrigerator is definitely a much more powerful option, they cost more, drain more power, and are louder. The Koolatron 14-Quart is a cheaper and more portable alternative. It can hold about 20 cans and is tall enough to hold two tall bottles of Coke.
Click here for more information
Koolatron Voyager Thermoelectric Cooler (29 Quart)
The Koolatron 29-Quart Thermoelectric Cooler is an upgrade from its 14-quart backpack version. It requires ice and instead uses the 12V outlet in your car to power its cooling. It cools things up to 40 degrees Fahrenheit below the outside temperature. This is perfect for camping trips, tailgating, and long road trips as you don't need to refill it with ice. The Koolatron Voyager Cooler consumes less energy than your parking light, so you don't have to worry about it draining your car's battery.
Another great part about this thermoelectric cooler is that you can flick a switch and it becomes warmer. So it can also keep things warm up to 40 degrees Fahrenheit above ambient temperature. This is good enough to keep picnic food and baby milk warm. Thermoelectric coolers were invented by NASA as a way to create a more energy-efficient and less bulky way to keep cool things cool and warm things warm. We really think it is a smart way to get around the ice refill issue as long as you will be around your car often. If not, you can always keep it in your room as a mini-fridge.
Click here for more information
Coleman PowerChill Thermoelectric Cooler (40 Quart)
The Coleman PowerChill is the best electric cooler if you are looking for a large cooler to take on camping trips. It is a 40-quart cooler, which means it holds up to a whopping 44 cans with additional snacks. It has a nice refrigerator-like sliding door and compartments inside to separate food.
The PowerChill cools or warms things 40F from the ambient temperature. It can act as both a cooler and a warm, depending on what mode you have it set on. While this unit is big, it is not too bulky to carry around. It is the perfect replacement for a large ice chest or an even bigger conventional compressor refrigerator.
We think the PowerChill is perfect for RV, trailers, and people who spend a lot of time in their cars. You could even fit it in an SUV for tailgating or your office and dorm room as a quiet fridge. Because of the way thermoelectric coolers work, they require less power and make no noise. This cooler will make your beers cold in a few hours without significantly draining your car's batteries.
Click here for more information
Finding the Best Ice Chest or Best Cooler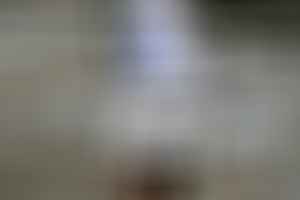 Before trying to buy the best ice chest or best cooler, you must first figure out the purpose of the cooler. There are all sorts of coolers and ice chests including but not limited to backpack coolers, soft top coolers, coolers on wheels, electric coolers, and professional-grade hunting coolers.
You have to first decide what you need an ice chest for. Maybe you are going to be a casual user and take to the beach a few times. Or you could be camping every now and then. If this is the case,, you probably don't need one of those high-grade fancy coolers like the Yeti. Perhaps you are at all serious about camping, hunting, fishing, and frequently make trips out to the wilderness. You will need an ice chest that will keep your ice for a long time. This is not just so that you can drink cold beers all week long. Ice refills to town cost a lot of money and time. This assumes that you count the gas involved and buying new ice.
Factors to consider
Ice retention: This is one of the most important factors to consider when looking for the best ice chest or best cooler. Coolers can hold ice in 100-degree heat anywhere from a few hours to two weeks or more.  Ice retention is a direct correlation of smart engineering with great materials.
Cooler with the most ice retention time tends to have thicker insulation, a better-engineered insulation design, and an air-tight lid to trap in cool air. If ice retention is your top priority, you need to look into the top-end coolers, which tend to hold ice for many days at least.  If you are a casual camper and mostly use the cooler to hold cold drinks during a summer event, you won't be needing a heavy-duty ice chest.
Durability: The durability of your cooler is a factor to consider when choosing the best ice chest or best cooler. Durability is usually measured by stress-testing the cooler and seeing if it breaks when smashed. If you are going to buy a cooler and spend some money on it, you want to make sure that it will still be in one piece if it accidentally slides down a rocky hill.
Obviously, with higher-end coolers, you will have more durability as they are made with much more expensive material. Durability also matters when you are trying to transport or move the cooler. You want a cooler or ice chest with strong durable handles that don't break. A cooler or ice chest loaded with ice, food, and drinks can be very heavy and these handles must be able to support all that weight.
Portability: One factor that many people overlook when shopping for the best cooler or best ice chest is portability. To some people, it is important to have a cooler with strong wheels and a telescoping handle. To others, they would rather carry it with their arms. Some people prefer backpack cooler and soft top coolers with shoulder straps over a huge blue piece of plastic.
Whatever your preferred method of carrying is, you should consider the benefits of having a portable cooler or ice chest before purchasing one. Portability is often an underestimated quality because many people do not understand how heavy their coolers can get when fully loaded.

Size: To find the best ice chest or best cooler, you also need to consider the size. First, you need to estimate the amount of food, beverages, and ice you will need to store in your cooler. The general guideline is that you need about ¾ of a pound of ice for every quart of cooler capacity. For example, a 40-quart cooler can hold 10 pounds of food and beverages and 30 pounds of ice.
If you have 2-3 people, you can get by with a backpack or small cooler that holds up to around 30 quarts of space and around 8 pounds of food and beverages with ice. For three or four people, you will want a medium-sized cooler up to around 50 quarts, which can hold about 12 pounds of food and beverages with ice.
If you having more than four people, you will want a large-sized cooler that is anything above 50 quarts. For extra long trips, we recommend having a separate cooler for beverages and one for food because you will most likely be opening the beverage cooler more often. Every time you open the cooler, cold air escapes and accelerates the melting of ice.
What is an ice chest or cooler made of and how does it work?
The best ice chest or best cooler, when broken down, is basically a box with insulation around it. Insulation can be any material that transfers heat very slowly and for most coolers, this material is high-density polyethylene, polypropylene, and polyurethane foam.
The first law of thermodynamics tells us that when two bodies of different temperatures are next to each other, heat transfers between the two until they are at the same temperature. Take two systems such as a block of ice and the outside environment on a hot day.  Heat will transfer between the atmosphere and the block of ice. The block of ice will melt and the atmosphere will be a little cooler. But this is barely noticeable because the atmosphere is too big compared to a block of ice.
Now imagine if this ice was in a box with thick layers of insulation. The insulation would slow the transfer of heat from the outside environment to the block of ice. This insulation is what prevents your ice from melting at an accelerated pace.
Benefits of having the best ice chest or best cooler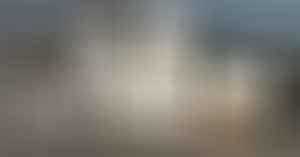 There are coolers and then there are ice chests. While the two terms can go hand in hand, coolers and ice chests can also be a bit different. When most people think of coolers they tend to think of the Igloos, Rubbermaid's, and Colemans of the world. Coolers are little blue or red plastic hard case boxes you take to a picnic or the beach and hold your drinks.
They are used for recreational purposes.  Other the other hand, ice chests are normally thought of as a tank of a cooler that is used for camping, fishing, hunting, and long-term outdoors vacations. You probably know by now that a high-end ice chest can cost 10x more than a cooler. But why is that? Here are some reasons why:
Insulation: The best ice chest is not built like the best cooler. It has far superior insulation which is normally around two inches thick and is made of strong plastic polymers and foam. The insulation in these high-end coolers is meant to retain ice for several days to several weeks. This insulation is also made with a material that minimizes heat transfer and weight. This requires expensive engineering.
Quality Build: There are many features of the best ice chest that sets it apart from the cheap plastic ones. Some of the engineering gimmicks may seem trivial at first. However, all of these effects added up to have a synergistic effect on the build quality and contribute to the price premium. For starters, these premium ice chests usually include a strong gasket. This gasket shuts the lid airtight so nothing liquids escape during transport.
This also contributes to the ice retention rate as well. If the lid is not shut airtight, cold air will slowly leak out. Most high-end coolers also have a raised bottom to make sure there is no heat transfer. This can be caused by ground contact and rubber stop pads to prevent the unit from sliding out of control. They also have handles that are designed to support extra heavy loads. Additionally, there could be tied-down knots to hold your cooler down on the back of your truck.
Most high-end coolers are basically indestructible and bear-proof. In other words, they are built in a way that a bear cannot claw its way through. Finally, the best ice chest or best cooler also has a great customer support and lifetime warranties. Each individual feature may not be that impressive. However, all of them collectively make a really good quality build and justifies a surcharge.
High-End Ice Chest Analysis
Look, we know that buying a $400-500 cooler is pretty insane. But it can be rationalized if you just do a little math and think about it as a long-term investment.
Replacement cost: Some high-end ice chests have lifetime warranties. So, the only time you will need to actually replace them is when it gets stolen or you lose it. For a cheap retail cooler, you will probably be replacing it every few years. This is because the cooler handles break or the lid stop sealing the cooler. So you are looking at saving a few dollars every few years on replacing a cooler.
Cost of Refilling Ice: You want to get the best ice chest so that it will retain ice for weeks. This means you don't have to make runs into the nearest town to refill your ice. If you are doing any serious outdoor activity, the nearest town may be at least 25 miles away. So call it 50 miles round trip.
Assuming your truck gets 15 miles to the gallon, you're spending about 3 gallons just to refill every few days! Add to this the cost of a tank of ice and you're looking at an extra $15-20 per refill. If you had a high-end ice chest, you can focus on what you're doing and avoid refilling. If you use your ice chest 5 times a year, that's nearly $100 you're saving on refills and fuel costs.
Conclusion: If you factor in replacement costs and the cost of refilling ice, you can see that every year you will save at least $100 by getting a high-end ice chest. The cooler will practically pay for itself in 4 to 5 years. You will also have extra time to spend on your hobby. It is a win-win.