1. Timberland PRO Titan Waterproof Work  Boots
Why do you need the Best Waterproof Work Boots?
If you have a job or hobby that requires you to withstand the weather and tread through water, you will probably want the best waterproof work boots. With the right pair of boots, you not only protect your toes from harmful objects but also protect your entire feet from getting wet. The best waterproof work boots can also add traction and prevent you from slipping on wet surfaces, stepping on nails, electricity, and even cold climates.
When your feet get wet, your socks remain soaked and become annoying which can even lead to hypothermia. If you are exposed to harsh environments at work or for fun, you will need a pair of great boots. There are a few things to keep in mind when trying to pick out the best waterproof work boots. First and foremost, you should keep comfort in mind. A boot that is not comfortable will dig into your toes, causing calluses, torn skin, and rashes. You won't be able to get much work done if your boots are not comfortable. Next, you need to consider durability. Ideally, you want a boot that can last for a long time so you don't have to replace them regularly.
Also, tears in your boot will make water seep in, so you ideally want something that is built tough. This leads to the third main factor: build quality. You should be looking for a waterproof work boot that is built flexibly and tough. It should be able to conform to your toes and protect them from dangerous objects. It should come from a reputable brand that uses quality materials so that it doesn't fall apart immediately. It should also be fully waterproof. Finally, you should consider style. You should go for boots that will look good on you and make you feel good.
Best Waterproof Work Boots Reviews
1. Timberland PRO Men's 26078 Titan 6″ Waterproof Safety-Toe Work Boot
If you want the best waterproof work boots that have the full package, you need to get the Timberland PRO 26078 Titan. First and foremost, these boots exceed ASTM ratings, which is just a way to say that the protective toe cap is incredibly safe and protects against all sorts of damage.  It also means that these boots are protected from electrical hazards. With premium full-grain leather, these waterproof work boots feel very comfortable and break in very easily.
This translates into no sore feet or blisters. Also, you can tell that the leather is highly durable because it does not crack after undergoing several wet/dry cycles. The toe cap is made of titanium alloy and is very lightweight and strong. The boot itself is very breathable despite that it is fully waterproof up to 6 inches. It has a nice rubber sole that has a great grip and prevents a lot of slips. The outsole is quite water-resistant. In terms of the waterproof ability, it is pretty solid. It is fully waterproof, meaning if you soak this boot in a pool of water, there will be no leakage. Timberland is a solid company that makes great shoes. We highly recommend the Timberland PRO Titans if you want a lightweight and durable pair of work boots that also happen to look great. The only thing you have to worry about is the premium price.
2. Caterpillar Men's Diagnostic Waterproof Steel-Toe Work Boot
Caterpillar Men's Diagnostic is the best waterproof work boot if you want a well-insulated work boot from a reputable brand. The selling point of these boots is that there is about 200 grams of insulation, which make them incredibly warm to wear during the winter. This boot is also incredibly comfortable and it has padded collars which add support.
There is also a nylon mesh lining that does away with moisture. These boots are also extremely durable and can weather any element. There is a steel toe that provides protection from falling objects. The outsoles are nonslip and the steel shanks help add to the durability of the boot. The Caterpillar Diagnostic also has a removable perforated EVA gel that helps cushion any type of impact.
The construction of the Diagnostic is Wellington-style SuperWelt, which creates forefoot flexibility and is waterproof from heel to toe. These boots are 6 inches tall and have a full-grain leather upper and rubber soles. Despite being insulated, they don't actually feel that heavy. Overall, these are a great set of waterproof work boots if you want insulation with comfort and durability.
3. Wolverine Men's Legend 6 Inch Waterproof Comp Toe Work Shoe
Wolverine is another legendary brand in the world of work boots. The Wolverine Legend is their flagship work boot and comes in tan, dark brown, and black. In terms of toe protection, these are composite, which is rather lightweight and offers great insulation. The DuraShock rubber sole absorbs tons of shock upon impact and makes walking around extremely comfortable.
There is also a proprietary h-plate suspension system that contains 4 sections that help stabilize your feet and maximizes energy transfer from the ground to your feet. The shaft is roughly 6 inches, which is pretty standard for a waterproof work boot. The waterproof ability of these boots is quite nice.
When you stick them in a puddle of water, nothing seeps through. It is very easy to break into these boots and we had no problem walking in them all day. If you want to try a brand dedicated to making great work boots, give Wolverine a try.
Choosing the Best Waterproof Work Boots – A Buying Guide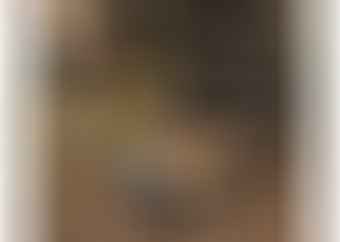 There are quite a lot of styles of waterproof work boots to choose from so it becomes hectic to try to filter through the best ones. Picking the right set of waterproof work boots is important because you will be using them often.
You ideally want a pair of boots that feels comfortable, is suitable for the weather you are in, is durable and is made of good quality materials, and has a great price tag. We go into some more details below on some factors you should consider as well. Most importantly, remember that if you are relying on your work boots to do your job properly, you should not skimp on price. If you can also check out water shoes if you want something with more comfort.
Safety Toes
You should take the presence of safety toes seriously, as they do protect you from all sorts of objects damaging your feet. Safety toes are normally made of three different types of materials: steel, aluminum, and composite.  Steel toes are usually the heaviest and the most common type. The problem with steel is that it is a bad insulator, so it is not too good for keeping your feet warm during the winter.
Then you have aluminum toes, which are lighter than steel but tend to run a bit more expensive. They are also thinner so they feel more comfortable. Then you have composite materials, which are great insulators and keep your feet warm during the winter. The trade-off is they are not that durable and can't really take a beating if a heavy object is dropped on them.
Sole and Heel Durability
You should aim for a pair of work boots that have soles that are rather resistant to oil and slips. They should also have soles that are puncture resistant, so if you step on glass or a nail, the boot won't break or even go through. You will also need a good grip on your soles and heels if you want to be doing any kind of climbing.
Construction Type
The most common material used to make waterproof work boots is leather or synthetic leather. The most durable construction method involves the use of a welt, which is a strip of leather that goes around the perimeter of the outsole and attaches the upper to the outsole. Then you have cement, which is a cheap and fast method to attach the sole to the shoe.
In this method, the sole is attached with an adhesive and so no welting is needed. This makes your boots comfortable but the trade-off is a decrease in durability. Finally, you have the direct attach method, which is where the sole of the boot is formed by molten rubber which hardens. This type of boot is lightweight and absorbs shock quite well.
Weight
You should consider the weight of the boot as a factor when choosing the best waterproof work boot. Heavy boots generally offer more protection but are not suited for long wear duration. Lighter boots are generally more comfortable, but do a worse job protecting you. However, there are light boots that also offer great protection. These are usually quite expensive
Brand Name
The brand name is quite important when looking for waterproof work boots. In general, we would trust brands that have a good reputation and have been around the industry for a long time. These brands usually have good quality control, so you can be sure that their boots are made without errors. Also, they do not skim on material and quality, so you can be sure it will be durable
Break-in period
Waterproof work boots usually require a work-in period. Don't expect them to fit and be comfortable immediately. You should wear them for at least a few days before deciding whether or not they are a good fit for you. You should generally be targeting a size up rather than a size down because you can always put in additional padding to make it fit.
Waterproof
Not every work boot is waterproof, as there are a lot of builds and materials that do not fully keep water out of your boots. If you live in cold weather, having the waterproof ability is quite important because if you are walking through snow, you don't want snow and water to get into your shoes. Also, you want to keep your feet warm.
References