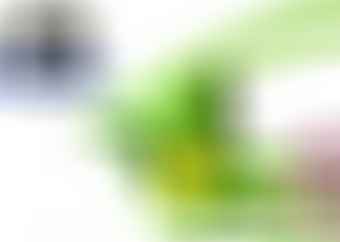 Squissors Lemon Squeezer
If you need to extract the citrus and juices out of lemons for food or drink preparation, chances are you are looking for the best lemon squeezer. Lemon squeezers are also known as citrus squeezers or citrus juicers because they can also be used to extract the juice from oranges, limes, grapefruits, and other fruits.
If you are into making fresh products made from fresh squeezed juices, it is essential for you to use the best lemon squeezer because it is such a small investment  that allows you to be crazy efficient at extracting juice while leaving out the pulp and seeds. If you wanted to do this by hands, you get your hands dirty and you would never be able to apply enough leverage with just your hands alone. There is a bit of a grey line that divides lemon squeezers and citrus juicers. In general, lemon or citrus squeezers are portable handheld units that are made of a flexible material like plastic.
They are operated by placing the lemon or other fruit into the holder unit and manually squeezing the handles together, extracting the juices out.  In other words, lemon and citrus squeezers are operated by the force of your hands. Citrus juicers are more automatic and need electricity to run. They are a bigger unit that sits on your kitchen countertop and involves some kind of reamer or centrifuge type unit with a pointed tip that spins very fast when a trigger is activated.  When triggered, the juice extracting unit spins around really fast, separating out the juice from the pulp and seeds of all sorts of fruits. The main advantages of citrus juicers are that you don't need to use much force to operate it and you can also make juice from vegetables and other odd foods products. Please see our buying guide below for more details on how to choose the best lemon squeezer or the best citrus juicer.
Best Lemon Squeezer Reviews
Squissors Lemon Squeezer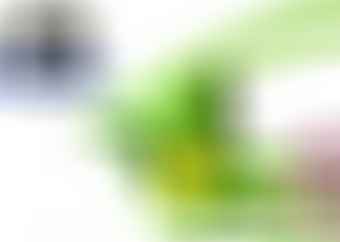 If you want the best lemon squeezer than includes a built in blade, the Squissors Citrus Squeezer is the way to go. With the Squissors device, you don't even have to go through the trouble of cutting your lemon or lime in half to squeeze out the juices. You can just dunk in an entire lemon and lime and there is a blade that automatically slices the fruit in half and squeezes out the juices in one hard squeeze.
The blade is pretty sharp and cuts through the thick skin of lemons and limes seamlessly. The physics of the unit is designed in a way that relieves pressure off of your palms, so you don't have to exert much pressure to operate the squeezer. Although it is made of plastic, it is a lot more durable than we had initially thought and is flexible enough to bend a bit without breaking. It has slits at the bottom to catch seeds and pulp to prevent them from getting into your juice. Cleans very easily and you can put it in the dishwasher for washing. We also like how you can take this with you on picnics and road trips and don't even need to bring an extra blade for slicing the lemons. Our only complaint is that the plastic does tend to get a bit of a citrus smell after a while.
Bellemain Premium Stainless Steel Lemon Squeezer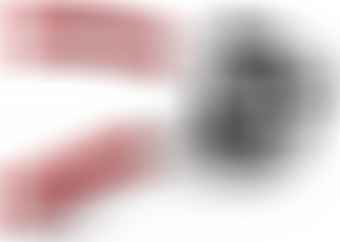 If you want the best lemon squeezer that is one of the original manual juicers on the market, get the Bellemain Premium. This lemon squeezer has a great bowl size that fits lemons, limes, and fruits of all sizes and shapes. It is made extremely durable and made with thick casting, strong hinges, and the crushing mechanism is really efficient. When you squeeze this thing you feel like you are inducing the maximum amount of force for the minimum amount of effort.
The handles are silicone bonded and reduces blisters while making sure you have a strong non-slip grip. The entire unit is lightweight yet durable with its stainless steel design. Also, it is really easy to wash and the citrus from your lemons and limes won't degrade the steel. You must cut the lemon or lime open in half to operate this lemon squeezer. But the great part about the Belemain Premium is that you really only need to give it one good squeeze in order to get out all of the juices.  It is one of the best-selling lemon squeezers for a reason: it is durable, looks great, and is very efficient at extracting juices.
Black & Decker JE2200B 400-Watt Fruit and Vegetable Juice Extractor
If you want the best lemon squeezer that is a fully automatic, you should consider the Black and Decker JE2200B. This is a 400 Watt citrus juicer and extractor, which is a fancy electronic gadget for extracting juicing from all sorts of fruits and vegetables. It is a pretty sizeable unit which is about 1 x 1 foot, so it is not exactly the most portable. The unit has a removable cup that collects the juice and an integrated pulp container.
The Black and Decker JE2200B works by inserting the pieces you want juiced into a slot up top and turning on the unit. You should relay only insert one piece of fruit of vegetable at one time and force the piece down with the top plug. You can juice anything from carrots, to apples, to lemons and limes. We highly recommend this unit to those who don't want to limit themselves to squeezing our lemon and lime juice.
Also if you don't like working for your juice, you should take comfort in knowing that the juicer does most of the work for you. Our biggest complaint is that you have to cut up your fruit or veggies into small pieces or it may either get jammed in the device or it simply won't fit into the small opening.  Unfortunately for lemons or limes, you need to cut it up into 3 or four pieces. If this is something you can deal with, by all means, get this unit. Compared to the rest of the competition of electric citrus juicers, we think the Black and Decker JE2200B offers the best value for your money.
Best Lemon Squeezer Buying Guide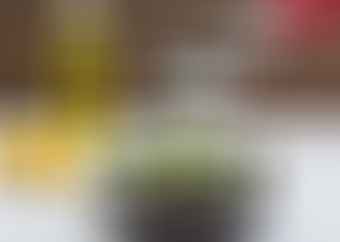 A lemon squeezer is one of those must have items in your kitchen. They are also associated with cocktail bartenders, who are seen squeezing a lemon or lime out in style. It is not like having something like a bread knife, where while it is convenient to have one, it is not essential. We would go as far as it say it is impossible to fully extract all of the juices from an orange, lemon, or lime manually by hand.
So having some mechanical device to help you extract citrus juice is essential if you are making smoothies, juices, or making citrus based sauces. If you want the best lemon squeezer, you will have to pay up. These tools can range from a few bucks to large investments depending on how much automation you want. Please see below for a more detailed explanation of the two different kinds of tools you can get.
Lemon/Citrus Squeezer: The cheapest lemon squeezers can be bought at your local drugstore and is made of plastic and hand operated. These are also what most people think of when they are asked to imagine a lemon squeezer.  These devices can vary in quality depending on the type of material used. The more premium squeezers are made of high quality stainless steel and made with made sturdy and comfortable handles. We definitely think it is worth it to get a premium lemon squeezer as they usually down down break or rust over time.
Also, the squeeze mechanism usually operates seamlessly everytime and rarely gets stuck. Cheaper lemon squeezers are made of plastic and could break. They are also quite awkward to operate and annoying to clean up. With these cheap plastic squeezers, you usually end up having to apply more pressure than necessary and end up breaking the thing. One good thing about having a lemon or citrus squeezer is that that don't require batteries, fuel, or electricity to run. They are pretty small and definitely portable. The downside is they usually don't have some kind of extraction bowl or juice collector. When you squeeze, the juice squirt everywhere and can get messy.
Citrus Juicer/Extractor: If want more premium devices, you may be interested in a citrus juicer or extractor. These are proper and sizeable devices that run off of electricity and automatically juice things for you. Usually it involves some kind of part that rotates automatically and allows you to juice all sorts of products without moving a muscle These are known as centrifugal juicers. There are also masticating juicers which use a single or double auger to crush and press products. Citrus juicers are more suitable for bigger fruits than lemons and limes and meant to make large batches of juice in short amount of time.
Some of the more advanced ones have an auto feed system where you simply dump your food into a bowl and the machine parses out the juice from the skin, seeds, and pulp. Keep in mind that a citrus juicer is definitely not grinders, food processors, or mixers. They do not have swiveling blades that just crush everything that is fed into the machine. They are more selective and only help you squeeze out the liquids in whatever product you are trying to juice.
References
https://en.wikipedia.org/wiki/Lemon_squeezer
www.thekitchn.com/why-everyone-needs-a-lemon-squeezer-234773