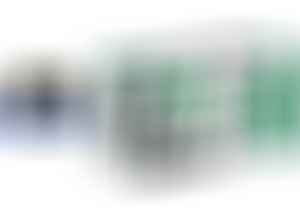 Cocoon Cellulose Attic Blow-In Insulation
If you want to keep your house cool during the summer and warm during the winter, you need to install the best attic insulation. Contrary to popular belief, insulation is not just for keeping your home warm. It can also be used as a shield against radiation and summer heat. Insulation is any material that slows down the transfer of heat from one area to another.
The most obvious example of insulation at work in everyday life is in a cooler or thermos bottle. The insulation material, usually made of foam, keeps hot things hot and cold things cold. In other words, it slows down the rate at which outside heat enters the inside vacuum. Your attic, if properly insulated, also acts as a vacuum. If you do a proper insulation installation, your attic will be completely enclosed.
This is the equivalent of shutting your thermos bottle air tight. With this setup, heat and radiation from the outside will penetrate your home at a reduced rate during the summer, thus keeping your house cool. During the winter, the outside cold air will take longer to get into your home, which keeps your house warm.
Best Attic Insulation Reviews
Cocoon Cellulose Attic Blow-In Insulation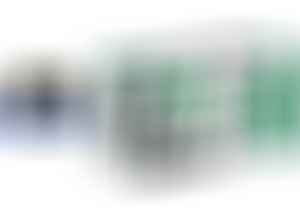 Cocoon Attic Blow-In Insulation is the best attic insulation if you are looking for a cheap and easy to install way to insulate your attic. This blown insulation is really designed for the Do It Yourself types who want to save thousands of dollars on hiring professional attic insulation installers. Cocoon insulation is made of cellulose, which is a great green product.
It is made of mostly recycled content and mostly non-toxic. Most dof this stuff comes from chopped up newspaper and magazines. Cellulose is great at filling areas that are hard to reach and to insulate with our methods of insulation. If you want to do it yourself, we suggest you rent an insulation blowing machine instead of buying one yourself, which can be several thousands of dollars. If you install the insulation yourself using a rent insulation blowing machine, you can save yourself hundreds of dollars.
You can even spread this by hand and save yourself even more money if you want. You want to fill up your attic with this insulation at about 4 inches of thickness. Since one bag only covers about 40 square feet at about 4 inches of thickness, we suggest you get about 20 of these bags to safely cover a normal sized attic. Cellulose insulation is one of the most popular and efficient methods of attic insulation. It has a relatively high R value (3.7) and for the most part higher than that of fiberglass. Higher R values correspond to higher insulation power. In our opinion, it is the best bang for the buck. Overall, if you want the best attic insulation for the value, you should seriously consider Cocoon Attic Blow-In Insulation. You should definitely consider attic insulation if you want to save money on your future energy bills.
Foam It Green 602 Closed Cell Spray Foam Insulation Kit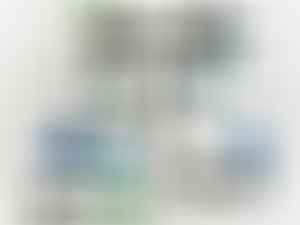 If you are looking for a spray foam insulation, the Foam It Spray Foam Insulation Kit is the best attic insulation kit for you. First and foremost, this kit provides about 602 square feet (at 1 inch thickness) of cured foam. It also comes with an extremely high R- value of 7. Remember, the higher the R-Value, the more the material insulates heat.
This spray foam is a closed cell foam, which means it is very hard and incredible at insulation because of its high R- value per inch. It is sprayed directly on the underside of the roof instead of on the attic floor. We would highly recommend using a spray foam system if you have an HVAC system in the attic. This is because you probably want your air conditioner or furnace to be protected from the outside heat.
If you use a traditional blow in insulation, you are only insulating the attic floor and exposing your HVAC system to the outside heat or cold. Since you apply spray foam on the inside of your roof, you also form a protective layer of insulation around your HVAC system.  We like the Foam It system because it is a completely kit with everything you need inside, including spray canisters. Unlike other products you buy where you have to buy all of these hidden tools for installation, with the Foam It system, you get everything.
For example, with blown insulation, you need to buy or rent an insulation blowing machine. The machine itself is which is not included.  The Foam It kit passes all of the most stringent safety tests and is guaranteed to be non-defective. The foam is directly sprayed on your attic roof inner walls. It should be dry to touch in 2 minutes. You should always monitor whether it turns into a light green color, which is a sign that it is working properly. Stop immediately if it changes colors.
RadiantGUARD Ultima-FOIL Attic Foil Insulation
If you want the best attic insulation for making your attic cooler and saving money on air conditioning, you should look into the RadiantGUARD Radiant Barrier. The radiant barrier made of foil is installed on the inside of your roof. This provides a first layer of protection from the sun's rays. Instead of having your roof absorb all of the sun's radiant energy, much of that is bounced back.
Because of this, less radiant energy gets transmitted through to your attic. Even less goes through your attic insulation, your second layer of defense. Radiant Guard Ultima Foil is double sided and made of 99.9% pure reinforced aluminum. It blocks nearly 97% of radiant heat during the summer and winter. And this foil barrier isn't like the aluminium foil found in everyday households.
It is woven with polyethylene scrim, which gives it resistance from being torn or ripped easily. This roll covers about 1000 square feet of attic space. It can also be used in sheds, warehouses and even around the house. It has passed the ASTM fire test and exceeds the required ASTM Water Vapor Permeability. Also, it does not cause any disturbance with cell phone signals. All in all, the RadiantGuard Ultima Foil works wonders if you want a cheap way to save money. One roll of this is enough for the average sized home and installation is pretty straightforward and easy.
Owens-Corning 541799 R-10 Attic Stairway Insulator
If you want the best attic stair insulation, the Owens-Corning insulator is definitely a great product. This one size fits all product fits most attic stairwell openings from 24.5 by 54 inch. It is made with R-10 insulation and has durable foil on both sides. The Owens-Corning insulation is great for controlling heat loss during the winter as well as heat gain during the summer.
It is one of the easiest attic stair insulations to install. It doesn't require professional assembly and can be can be simply unfolded and placed And if you want to access to attic, it can be relatively easy to remove. While there are people who did find it difficult to remove to access the attic, we certainly didn't encounter any problems.
This is also the best attic stair insulation if you want good insulation. This is especially important for those who wish to reduce energy costs year round. There are some pitfalls, however. The fiberglass insulation is a bit exposed at the bottom edges. It does quite sit well on the attic floor and leaves some gaps. However, the insulation value is more than sufficient.
Reflectix ST16025 Staple Tab Insulation 16 Inch x 25 ft Roll
If you want the best insulation for your attic that uses reflective insulation, the Reflectix Staple Tab is the way to go. This reflective insulation is useful for spaces like the attic, walls, metal buildings, crawl space, post and frame structures. This is a fiber free insulation that is environmentally safe. It is also lightweight and very easy to install.
Reflectix is a seven layer insulation that is 5/16- inches thick. It comes in many different widths and lengths, so that you can properly cover many areas. Of the seven layers, the outer two will reflect 97% of the radiant heat. Also, the inner two layers will help resist conductive heat flow. Finally, the center layer is made of polyethylene and gives the entire product structure and strength.
So basically Reflectix is good at both repelling heat and resisting the transfer of heat. These are great indicators of a superb attic insulator. It is also quite non-toxic and lightweight, which is a nice bonus. The point is, Reflectix is a great insulator for anything. It can be used for standard or specialty projects in and around the house. You are not just limited to using it in your attic.
More Info on the Best Attic Insulation
While there are many types of attic insulation, there are only three main types that people normally install these days. These are foil insulation, blown insulation, and sprayed insulation. The first type of insulation, foil, blocks radiant heat energy. When the sun shines on your roof, it can reach temperatures of over 150 F without proper foil insulation. Foil has radiant barrier properties that reduce the amount of the sun's heat that gets transmitted below. In turns, it reflects most of the heat back up. Blown insulation is another type of insulation that involves blowing a filling material using a hose throughout your attic.
This material is usually fiberglass or cellulose and comes in the small chunks. These chunks stack up on top of each other and form a tight gapless layer. Blown insulation is great at filling up holes and gaps in your attic. Lastly, there is sprayed insulation, which involves spraying a layer of foam around your attic that hardens. Spray foam comes in two forms: open cell or closed cell. The primary advantage of spray foam is moving the building envelope from the attic floor to the roofline.
Basically, if you spray foam in the roofline, you can bring your HVAC system and ducts inside the building envelope. This means that you don't even have to redesign your entire system or house. If you don't have an HVAC system of ducts in the attic, don't worry about spray foam. Just use blown insulation. It is the best attic insulation if you are concerned about price.
References: