Sony VTC4 Battery
The Sony VTC4 Battery is the best battery for Sigelei 150w because it has a a verified 30A of max continuous discharge current and is rechargeable. It also has high capacity and will perform well each charge.
MORE INFO
If you have a good electronic cigarette like the Sigelei 150W, you surely need quality batteries for it. As the performance of the batteries degrade over time, there is certainly a day that the batteries fail to support your device, and then you have to buy some new batteries to replace them. In this article, we will focus on helping you find the best battery for Sigelei 150W, as the Sigelei 150W is one of the most typical and the most famous electronic cigarettes.
As we know, a Sigelei 150W uses two 18650 batteries as its energy source. They are rechargeable batteries and very easy to use. If you are not familiar with batteries, just remember that the "18650" stands for a diameter of 18mm and a length of 65mm, which are the size specs of the battery. It will help you to avoid buying wrong batteries.
However, there are many 18650 batteries with different performances, making it very confusing to find what you need. Generally speaking, electronic cigarettes require a very high discharge rating out of your batteries. Also, as the batteries become weak after long term use, a higher discharge rating can translate to a long performance in the long run. In this sense, you should pay more attention to the max discharge rating of the batteries when researching what to buy.
In addition, a good battery for Sigelei 150W should have high battery capacity. Otherwise, you have to recharge your batteries quite often. But for manufacturers, it is hard to get a good balance between battery capacity and discharge rating. If you want numbers, we suggest you pick the batteries with about 2000mAh of capacity and no lower than 20A of max discharge current.
Furthermore, it's better to focus on brand names like LG, Samsung and Sony. Although Panasonic is also very experienced in producing batteries, they usually put more emphasis on long–lasting performance instead of high discharge rating when producing batteries.
On the other hand, you should be aware of products with unfamiliar brand names, because they are very likely to be rewrapped batteries or replicas. Sometimes these batteries are quality products, but there are also some which are poorly made or even dangerous as they have no protective circuitry.
Best Battery for Sigelei 150w
Sony VTC4 Battery
If you have an e-cig like Sigelei 150W and you want a suitable battery for replacement, we highly recommend Sony VTC4 Battery. The Sony VTC4 Battery is the most popular 18650 battery which has been market-tested for years and proven to be the best high-discharge battery for electronic cigarette smokers.
The Sony VTC4 Battery has a very high max discharge current at 30A. You may have heard of some batteries claim that they have 40A or higher discharge rating. However just be aware that many are just rewrapped batteries whose manufacturers use non-standard measurements to get an artificially higher discharge current. Every experienced e-cig user knows that the Sony VTC4 is the best, and there is no need to take risk. This battery produces a true 30 Amps, and will work perfectly in your Sigelei 150W.
In addition, this battery has 2100mAh of battery capacity. Compared with its competitors, the Sony battery has above average capacity, and it lasts longer for each charge. Also, this battery charges quickly, and it has low self-discharge so the energy maintains constant over the long run. .
Finally, the Sony VTC4 is quite durable. As a battery for high drain devices, it's commendable that this battery can last more than a year if properly used. Also, the Sony VTC4 is a very safe product; even if you smash it, pierce it or overcharge it, this battery won't explode unlike other poorly made batteries from untrustworthy sellers. Better yet, this battery has good craftsmanship and never leaks.
– 30A of max discharge current
– Above average capacity
– Low self-discharge
– Safe and durable
LG HE2 Batteries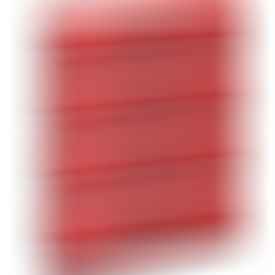 For high drain devices, LG provides very high-performance batteries as their energy source. The LG HE2 Batteries are specially designed to have strong discharge and above average battery capacity. The manufacturer has a great balance between capacity and internal resistance, making the batteries very suitable for e-cigs like the Sigelei 150W.
As we mentioned electronic cigarettes, these high drain devices need very high discharge current to work. The max continuous discharge current of the LG HE2 is 20A, which is lower than some of its competitors. However, the max pulse discharge current of these batteries is 30A, allowing them to work perfectly in e-cigs of any brand names. You can also use these batteries in other devices like laptops, since they are strong enough to support any high drain devices.
You shouldn't compared the LG HE2 Batteries with those high-capacity 18650 batteries, because they are for different uses. However, compared with other high-discharge batteries, the LG HE2 Batteries have at least 20% more capacity. Also, they have a very low self-discharge rating, translating to more energy maintained when the battery is not being used. Even if you leave these batteries inside your devices for days without use, these batteries still hold a charge later. Additionally, these batteries are easy to use. They charge quickly, and you can use any brand name charger to recharge them.
– Batteries for high drain devices especially e-cigs
– High capacity
– Low self-discharge
– Easy to use
Samsung INR18650-25R Batteries
If you never had a Samsung battery in you Sigelei 150W, then we highly recommend the Samsung INR18650-25R Batteries. They work stably in high drain devices and never get overly hot.
We don't need to say much about the quality of these batteries, as Samsung is a well known company producing premium electronic products for people all over the world. These batteries may not have higher max discharge current when compared with some product specially designed for extremely high discharge ratings. However, they are strong enough to support any high drain devices like electronic cigarettes. Better yet, the Samsung batteries have higher capacity compared with competitive products, and they last longer for each charge.
As we mentioned above, the Samsung batteries work very stably. They are safe products, and they never explode or leak when being used or charged.
– Batteries for high drain devices
– High capacity
– Stable performance
– Safe product
Imren IMR 18650 Battery
As a battery with unfamiliar brand, Imren IMR 18650 Battery has surprisingly good quality. It has been designed for high drain devices especially e-cigs. It can be a good pick if you have had enough with those flooding fake batteries.
Although advertised to be a 40A battery, the max continuous discharge rate of this battery is actually 20A. It's kind of like a marketing trick because the max discharge rate (pulse) is exactly 40A, which does not really translate to regular performance. Don't be worried about the lack of brand name when deciding on these batteries.When using the Imren IMR 18650 Battery in a e-cig like Segelei 150W, this battery works just like those well known batteries.
This product comes with 4 batteries, which is always a plus. Overall, these batteries have nice shelf life, so if you can save money by buying more and storing them, we think it's worth it.
– Battery for high drain devices
– Good quality
– Long shelf life
– High discharge current
Ohmash O-B18650-40R 18650 Battery
Ohmash is designed for high drain devices, and has quite high performance compared with similar batteries.You can use this battery in high drain devices, since it has a high continuous discharge rate. In other words, it is definitely strong enough to support an e-cig like Segelei 150. For most of 18650 batteries, it's hard to reduce internal resistant to achieve such a high discharge rate. in this sense, the Ohmash battery can be a good pick for electronic cigarettes like the Segelei 150W.
One of the main drawbacks is that it's not protected. This means that if not properly used, this battery may leak or pop. This is not a serious problem if you are familiar with batteries, but you need to ensure that you never over charge or over use the battery.
– High discharge current
– Low internal resistant
– Good battery for e-cigs
– Not protected
References
https://en.wikipedia.org/wiki/List_of_battery_sizes
http://www.instructables.com/id/How-to-know-a-fake-18650-battery/