DW 2000 Single Bass Pedal
The DW 2000 is the best bass drum pedal if you are looking for a single pedal that is fast, smooth, and reliable. Although this single kick drum pedal is only DW's entry level product, it is still a DW pedal, which means it has high quality and excellent craftsmanship.
MORE INFO
As a drummer, you need to pick out the right gear for your drum kit. Every little piece of equipment matters, and the bass drum pedal is one of them. These fancy pieces of metal connected to a mallet can be quite expensive, depending on the quality of the construction and the complication of the gears used. We are here to help you pick out the best bass drum pedal for your needs.
In this article, we will focus on the single bass drum pedal, as we have covered the double bass pedal in another article. The bass drum pedal consists of a footboard that transfers energy through a drive mechanism to a beater which strikes your bass drum head.
Not every bass drum pedal is created equal and in fact most of them are wildly different. The most important thing to look for when choosing the best kick drum pedal is the drive mechanism. There are generally four types of drive mechanisms: direct, single chain, dual chain, and belt drive. Please keep in mind that no one mechanism is better than another. In the end, it really just comes down to personal preference.
Next you need to look at the cam, which controls the acceleration of the mallet. Generally speaking, there are only two types of cams: round and oblong. Round cams give you more linear consistent control of the force of the mallet while oblong cams work in an asymmetrical way. In other words, oblong cams apply for force to your mallet when you depress it more.
Additionally, you have pedal length, which is something to consider when you have abnormally short or long feet. Pedal length will impact your overall comfort level while you are playing, so be ware of this when shopping around.
Finally, pick a bass drum pedal based on quality and responsiveness. Ideally you want a bass drum pedal that has zero lag and is extremely responsive to your foot movements. Also durability plays a factor as you want something that will last you a lifetime and won't just break down after a year. After all, these single bass drum pedals are definitely not cheap.
Best Bass Drum Pedal
DW 2000 Single Bass Pedal
While the DW 2000 certainly isn't the best bass drum pedal if you want the most expensive, we think it offers a great entry level pedal for both amateurs and pros. The DW 2000 is like a BMW 3 series. It is just enough to afford to entry into the club, but it is definitely no 7 series. Of course the key here is that you are still getting a DW, and you definitely get your fair share back in construction quality.
We like how you can always trust the smooth action of the DW 2000, which is a trademark of the DW brand name. The pedal is fast and quite adjustable to your tastes. It allows for quick movements between the hi hat and pedal. And you strip down all of the fancy stuff that makes the higher end models expensive. For example, the delta ball bearing hinge didn't make it onto this model but are on the higher end models. In other words, it has the perfect amount of value.
The build quality is still pretty unbelievable, given that we are dealing with a DW. The 2000 series is only the entry level and DW makes 3000, 5000, 6000, 8000, and even the 9000 series. However, the integrity of the construction and craftsmanship is still the same across all the DW models.
– Entry level pro pedal
– Just the right amount of value
– DW brand name
– High construction quality
Pearl P3000D Eliminator Demon Drive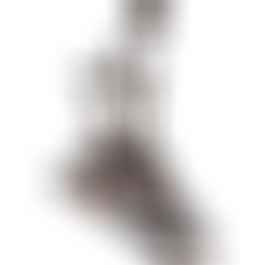 We should not have to introduce Pearl as it is a very recognizable brand name. The Pearl P3000D Eliminator Demon Drive is the best bass drum pedal if you want super smooth action. Although it is a high end kick drum pedal, we think it is worth they penny. There is no better way to describe it to you other than to have you try it out for yourself.
If you want to know the one thing that separates the Pearl Demon Drive Bass Pedal from the competition, it is the super fast and smooth ninja bearings and direct drive mechanism. These ninja bearings are the same ones used in the top skateboards and feature amazing speed and smoothness. Additionally, it has a two position direct link adjustment that helps you easily dial in your preferred feel. All of this results in zero latency between foot pressure and beater strike. In other words, it really is as if you are using it as an extension of your body.
One thing that we need to warn you about is that the Pearl demon Drive Bass Pedal is not for everyone. If you are a beginner, you may have some trouble getting adjusted to this pedal. It really takes some tight foot technique to get used to it. However, if you are an advanced drummer, the Pearl P3000D is definitely the right pedal to help you maximize your speed and precision.
– Very expensive but worth it
– Super smooth action
– Direct drive mechanism
– Zero latency
GP Percussion D719
If you are looking for a bass drum pedal that is extremely cheap, the GP percussion D719 is certainly a great choice. This is a chain driven single pedal drum petal that is certainly functional, but we wouldn't go as fat as to say it is heavy duty. We think the GP Percussion D719 is a great drum petal to learn on and to practice with, but that's about it. We probably wouldn't take it to a gig.
Additionally, if you just want a drum pedal that will get the job done and you are on a tight budget, the GP Percussions D719 is right for you. It is also good for professionals who are looking for a backup. As far as the action goes, we think it is functional and somewhat smooth, but compared to a top end Pearl, there is just no competition. If you are looking for the best single bass drum pedal that is extremely economical, this is the way to go.
– Very cheap
– Good for backup pedal
– Functional
– Chain driven
Axis Longboard X Single Bass Pedal
Axis is a great brand name in the drumming industry and the Longboards X is the best kick drum pedal if you want maximize comfort. We consider Axis pedals up there with Pearl and DW in terms of build quality and craftsmanship. Perhaps the best feature of the Axis Longboards X is that you get a longer foot pedal, for those with bigger feet. Also, the longboards have direct drive hardware and are very smooth.
Furthermore, a big reason drummers go with the Longboards X is for its simplicity, ease of adjustment, and speed. You can also get quite a long of power out of them because it is set up to increase leverage and allows your entire leg to drive the action. Our biggest complain is that this kick drum pedal does not have many adjustable options. They are quite simply built and are easy for maintenance. Luckily, for the parts that can be adjusted, it is very seamless.
– Very simple kick drum pedal
– Maximum comfort
– Allows you to drive with your entire leg
– Not many adjustable options
Ludwig LAP15FP Atlas Pro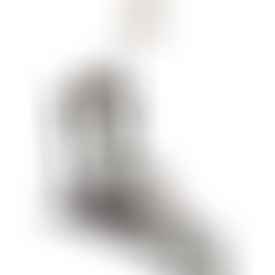 The Ludwig LAP15FP Atlas is the best kick drum pedal if you are looking for a great mid tier product. We think the Ludwig Atlas Pro has good enough quality and performance to put it on the same level as some of the top brands and pedals on the market. Yet, it is still cheap and affordable enough so that the average drummer can have access to it.
We really like the fact that everything on this kick drum pedal is adjustable. The chain length is adjustable as well as the position and angle of the foot plate. Additionally, you can change the beater position and spring tension. There is a customizable option for every drummer out there.
In terms of performance, we think the Atlas Pro is very smooth and responsive. It has steel bearings and a stainless steel drive shaft that helps the unit precisely rotate. Furthermore, the Ludwig Atlas Pro is also extremely durable. The parts are all made of quality construction and the footboard is optimized for weight and balance.
– Nice mid tier kick drum pedal
– Performs like high end pedals yet affordable
– Fully Adjustable
– Extremely durable
References