Boss SYB-5 Bass Synthesizer Pedal
The Boss SYB-5 is the best bass synth pedal because it has a robust selection of features, quality build and craftsmanship, and affordability. There are 11 different waveforms to choose from and nice modulations, articulations, and envelopes to alter these waveforms.
MORE INFO
Why do you want the Best Bass Synth Pedal?
While many would not consider the bass synth as a principal effects pedal that belongs on a pedalboard, it can certainly add some spice to your sound. We are all familiar with the synthesizer instrument, which is a basically keyboard that creates synthesized sounds from basic waveforms and manipulates them to form a complex sound. The bass synth pedal does something similar but instead of having a keyboard input, your input is your bass guitar.
A bass synth pedal will basically take the signal coming from your bass guitar, process it and convert it into a waveform, which is then further filtered by various envelopes and articulations. Long story short, a bass synth pedal gives you that futuristic electronic sound that clearly sounds like it came from a computer.
Since there is not a set of predefined effect sounds for a bass synth, picking out the best bass synth pedal is not exactly easy. In other words, we know what distortion and octave pedals should sound like. But bass synth pedals can vary so much based on the set of controls offered.
The founding principle of all bass synth pedals remains the same. Sounds are created from scratch using a particular wave type such as saw, square, and pulse sound waves. Your input simply helps define the pitch and then there are plenty of filter cutoffs and LFOs you can apply to it. And finally, you may ask, how does a bass synth pedal differ from a guitar synth pedal? The short answer is they are more suitable to produce fatter funky synthetic basslines because they handle low frequencies better.
We played around with tons of bass synth pedals on the market to help you decide on the right bass synth pedal for your setup. We played close attention to the amount of controls and the detailing behind them as we feel these are key features that set one pedal apart from another.
Best Bass Synth Pedal
1. Boss SYB-5 Bass Synthesizer Pedal
The Boss SYB-5 is the best bass synth pedal on the market if you want the most popular one. And this is not just everyone jumping on the bandwagon. It is popular for a reason: it is a well-priced bass synth pedal that accurately reflects some of the sound characteristics of a standalone analog synth.
The one good thing about the Boss SYB-5 is that it is definitely not lacking in features and controls. There are 11 variations of waveforms you can choose from to start synthesizing sounds. Additionally, there is a wide selection of filters and envelopes to pick from to further fine-tune for synthesized sound. You have a decay knob, resonances knob, and level knob. You can even chain it to a stand-alone filter pedal to control the audio frequency spectrum to your tastes and apply LFO filters.
Additionally, there is a setting in the 9 modes that allow you to hold a note while you play a clean bass phrase over it. How cool is that? This leads to endless sounds and possibilities, including creating dubstep wobble basslines.
However, this pedal certainly has some pitfalls. Although the Boss SYB-5 really creates a great range of tone and synth effects, the tracking isn't so great and it won't pick up subtle articulation. So fast runs, ghost notes, hammer ones, and pull-offs converting to synth sounds are questionable. But then again, most pedals have this same problem.
– A very popular brand
– Well priced
– 11 waveform variations
– Poor tracking
2. Electro-Harmonix Synth 9
If you want the best bass synth pedal that emulates some of the most classic synth sounds, you should pick up the Electro-Harmonix Synth 9. You should note that this pedal is not limited to just bass players, but can be used for guitarists as well. In other words, it is quite versatile in the synth sounds it produces.
The centerpiece of this synth is the white knob, which can be dialed to 9 different settings. Each set represents a pre-programmed synth sound. The ones you probably want to focus on as a bassist are the Mood Bass and Mini Mood setting.
Additionally, there are four knobs up top that help you fine-tune the synth setting of your choosing. You have dry volume and synth volume knobs to mix in the affected synth sounds. Then you have ctrl 1 and ctrl 2 knobs to that help you shape a presets custom parameters. In terms of tracking, it extends down to the open A-string on a bass guitar.
– Replicates classic synth sounds
– 9 different settings
– Works on bass and guitar
– Doesn't need special mods
3. Markbass Super Synth Bass Pedal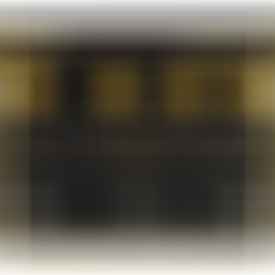 Markbass Super Synth is the best bass synth pedal that offers really cool synth sounds with no tracking delay, which is definitely the weak point of many other bass synths. This cool pedal basically turns your bass into a synthesizer and it also doubles as a digital octave pedal with octave up and down effects.
The Markbas Super Synth has a wide variety of synth sounds to choose from. There are 7 factory tone presets and one that you can customize yourself. Please note that you have to download the software onto your computer and modify the presets inside the software and load them back onto the pedal.
The numerous amounts of preset synth sounds allow you to sculpt a multitude of synth sounds that other bass synths just don't have the bandwidth to produce. And we love the ability to create your own preset via software.
Another big plus for us is that you can set the sensitivity level to match how hard or soft your play is. This also helps the pedal track your playing perfectly as it is all sensitive to the intensity of your attack.
– Doubles as a digital octave pedal
– Variety of synth presets
– Can customize preset with software
– Tracks very well
4. Digitech Dirty Robot Mini-Synth Pedal
If you are looking for the best bass synth pedal that includes a cool vocoder, The DigiTech Dirty Robot is the right one for you. This is a pretty basic bass synth pedal with some pretty cool effects. The stand-out feature is that there is a vocal effect that can make your bass rifts sound like talkbox-like robots. You can also switch between two different synth voices.
We also like how the Dirty Robot has all sorts of crazy modulations and effects that a standard bass synth pedal lacks. It has a crazy assortment of built-in modulations such as chorus and vibrato effects. Additionally, there is a 360 drift knob that allows you to switch between square, octave, and sub soundscapes. And of course, like most pedals, this one offers true bypass.
Overall, this is a quality bass synth pedal that can also work for the guitar to deliver polyphonic synth sounds. It can be used in a variety of different ways and is very versatile without being messy or overpowering. Also, it's stereo and priced very competitively. What more can you ask for?
– Includes a vocoder effect
– Has modulations like chorus and vibrato
– Drift knob switches waveform
– Polyphonic and stereo
5. Electro-Harmonix Bass Synth
The Electro-Harmonix Bass Micro Synthesizer is one masterpiece of a bass synth. This pedal is fully loaded and is the closest you will come to recreating those fat, vintage analog Moog synth sounds. The Bass Micro Synth XO is an analog synth that comes with 10 slider controls and 4 mixable voices. This is a total overkill of effects, but if you have the funds then you should definitely go for it.
We think this is the best bass synth pedal if you are interested in advanced effects such as a trigger and filter sweep range. These are specifically built for bass guitars and really help you bring out a whole new range of synth sounds. You can generate percussive stabs to bowed sounds and more.
The ten controls include rig, sub-octave, guitar, octave, square wave, attack delay, resonance, start frequency, rate, and stop frequency. As you can see, the EHX Micro Synth XO is more than just a bass synth pedal. You also have an octave effect built in, although we have to say, the octave effect doesn't track very well. all in all, if you have money and are willing to splurge on an analog bass synth that includes all sorts of controls and other effects, the Electro-Harmonix Bass Synth is a great choice.
– Fully loaded features
– 4 mixable voices
– Overkill of effects
– Includes octave effect
References
https://en.wikipedia.org/wiki/Synthesizer