MXR M85 Bass Distortion
The MXR M85 is the best bass distortion pedal for those who want a ripping bass distortion sound. This one is not for the faint hearted. Since it is loaded with customizable controls, you can dial the sound to your liking.
MORE INFO
Why do you want the Best Bass Distortion Pedal?
Many of you who play bass should know about bass distortion pedals. However, the terminology can get a bit fuzzy, so in this article, we try to parse out the small differences as well as help you pick out the best bass distortion pedal for your pedalboard.
Distortion is a pretty tricky word actually and can mean three very different concepts. However, all distortion is caused by clipping the audio signal beyond its maximum, which leads to a compressed sound. Generally speaking, distortion, overdrive, and fuzz can be used interchangeably, although we think they should be clearly separated.
The classic distortion effect is often deemed as a more extreme version of overdrive and sounds a bit different from the fuzz effect. Bass distortion is the same concept as electric guitar distortion, except it just does a better job with lower frequencies. Sure, you can use a standard guitar distortion pedal, but these pedals are not designed to handle low-end frequencies very well.
With the best bass distortion pedal, you can add color and more sound to your bass riffs. Different bass distortion pedals have different ways to distort the bassline, so picking one kind of depends on your specific tastes.
In general, you should look for a well-known name brand when looking for a bass distortion pedal. They are usually built well and won't break on you. There is no such thing as a bass distortion pedal that sounds better than another because the sound is all relative to the listener. However, there are more universally accepted better distortion sounds than others.
Best Bass Distortion Pedal
1. MXR M85 Bass Distortion
The MXR M85 is our favorite bass distortion pedal and for a good reason. It is relatively affordable for the average bassist, and it gives you a nice selection of options to distort your bass sound. If you want the best bass distortion pedal with a pretty extreme distortion sound, this is the one to get.
In terms of controls, there is a cool switch in the middle that switches between LED and silicon clipping diodes. For the average person, the LED option means you get a more open warm sound and silicon diodes give you a harsh sound with more compression.
Additionally, there are separate Wet and Dry controls on the M85, which is always cool and adds to the versatility of the pedal. There is also a tone dial, which only affects the distorted bass signal. Overall, if you are looking for a solid bass distortion pedal with a nasty bass distortion, get the MXR M85.
– Affordable
– Extreme bass distortion
– LED and Silicon Diode Options
– Separate Wet and Dry Controls
2. TC Electronic Dark Matter Distortion
If you want the best bass distortion pedal that is versatile, you should seriously consider the TC Electronic Dark Matter. This analog drive circuit pedal gives you a nice vintage voiced distortion with a crazy dynamic range. We particularly like Dark Matter for its versatility. It has a two-band treble and bass boost, which makes it great for both guitarists and bassists alike.
With the bass EQ, you can add some thundering lows to your bass licks. As you can tell, we really this knob as it lets you cut and shape your sound into whatever you like. The Dark Matter is not just limited to bass knob tweaking. There is a mini voice toggle in the middle that allows you to toggle from an aggressive to a more retro bass response.
Overall, the TC Electronic Dark Matter is made of some very high-quality components. It also offers true bypass and gain and level controls, so that you can perfectly sculpt your distortion sounds. The pedal gives you a crisp and full tone, whether you are playing bass or treble.
– Treble and bass boost
– Voice toggle in the middle
– High-quality components
– True bypass
3. Source Audio AfterShock Bass Distortion
The Source Audio After Shock Bass Distortion is the best bass distortion pedal if you are into options. First and foremost, there is a 3-way toggle in the middle that allows you to select between tube, heavy, and fuzz. This basically packs in three bass distortion circuits in one. The tube is a smooth overdrive with plenty of punch. The Heavy distortion is a cutting mid-range distortion with lots of grit at the low end as well. Finally, there is the fuzz setting, which gives you a full-on fuzz attack with a zipper-like gated fuzz.
In terms of other knobs, you have drive, level, clean, and tone knobs. Another really cool feature is that it is compatible with the Neuro Mobile App. This app allows you to directly download over 40 distortion algorithms and equalization settings. Also, this pedal is fully MIDI compatible when joined with Neuro Hub. Finally, the Source Audio Aftershock has stereo input and outputs and a universal bypass.
– 3-way toggle: tube, heavy, fuzz
– Many different options
– Can be synced with Neuro Mobile App
– MIDI compatible
4. Electro Harmonix Bass Soul Food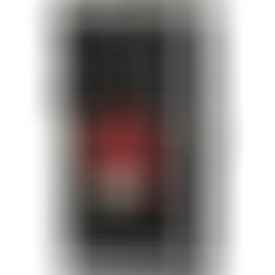 There is no doubt that Electro Harmonix is the best bass distortion pedal for those who want a sound close to the original Klon Centaur but for the bass and those who want low-end definition. We like the EHX Bass Soul Food for its unique blend of overdrive and clean boost sounds.
In terms of control knobs, the Bass Soul Food has a volume, drive, blend, and treble knob. There is also a switchable toggle between 0 dB and -10 dB. Furthermore, you have a selectable true or buffered bypass.
The blend knob is really where this pedal shines because it lets you dial in as much of the effect as you want. We really like it on this pedal because it helps preserve your low end and accentuates the mid-range. The drive knob controls the input gain and treble knobs help control the tone. Together, these two knobs make up the right amount of grit and color for your effect. We advise you to experiment around with these settings.
– Great Klon Centaur Clone for Bass
– Selectable true or buffered bypass
– Blend, drive, treble, and volume knob
– High build quality
5. Darkglass Electronics Bass Distortion Pedal
If you want the ultimate bass distortion pedal loaded with techno-geek controls, this is the one for you. The Microtubes B7K is an analog bass distortion pedal made by Darkglass Electronics. The defining feature of this pedal is its four-band equalizer, which takes the meaning of versatility to another level. You can have low, lo mids, hi mids, and treble knobs that can help you precisely fine-tune the amount of each major audio spectrum range you want. You can boost the bass or completely turn it off with the Dark Electronics Microtubes B7K.
In terms of knobs, you have three up top: blend, level, and drive. The blend knob mixes the clean input signal with the overdriven signal. The level will help you set the volume of the overdriven signal. And finally, the drive lets you dial in the amount of saturation in the overdriven signal.
Additionally, there are two switches that help you change the tone of your sound. The grunt switch really makes this the best bass distortion pedal for metal and rock as it allows you to set the amount of low-frequency content to saturate. There are three different settings here that represent three different bass clipping stages.
Finally, there is the attack switch toggle, which helps you set the amount of treble content to saturate. There are three positions here: boost, flat, and cut. Boost will boost treble presence, flat will be neutral, and cut will reduce treble saturation. We think the two toggles really help you create a very unique bass distortion effect that is suitable for any genre.
– 4-band equalizer
– Blend, level, and drive knob
– Grunt and attack switch help fine-tune the bass
– Very versatile pedal
References
https://gizmodo.com/5826651/what-is-distortion