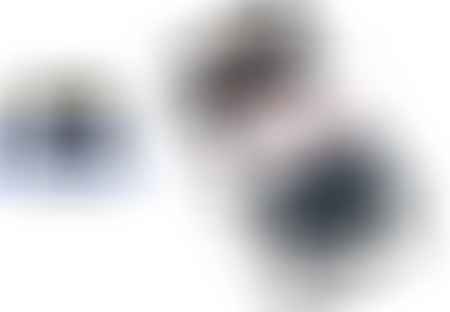 Boss TU3 Chromatic Tuner Pedal
The Boss TU3 is the best bass tuner pedal for those who want a very well-built chromatic pedal that is easy to read. This Boss pedal is loaded with features including 4 display modes and a 21-segment LED meter.
MORE INFO
Why do you want the best Best Bass Tuner Pedal?
If you are a bass player, one of the best pedals to get that will save you lots of time and energy is a bass tuner pedal. While many bassists still tune by ear, this is modern times and digital tuners are simply much more accurate and reliable. They simply compare the pitch of whatever you play to a reference pitch stored in the tuner. There are also polyphonic bass tuners, which help check the pitch of chords and all the strings on your bass at once.
Most bass tuners can also work for guitars and are often sold as guitar and bass tuners. These usually work for 4, 5, 6, 7, and 8-string instruments. Then there are limited bass-only tuners that are specifically designed for 4 string bass and work really well in the range of frequencies produced by the bass guitar.
Bass tuners come in three kinds: handheld ones, pedal tuners, and rack tuners. Handheld ones are usually the cheapest but slower and a bit unreliable. Rack tuners can be put on amp heads and rack enclosures. They are very immobile and stay hooked up at all times. Also, they tend to be the most expensive. Finally, you have bass pedal tuners, which you step on the pedal to mute your bass while you tune on stage. This can be very handy to tune live for gigs in between or during a set when you don't want to be heard tuning live.
The most important part of finding the best bass tuner pedal is the accuracy of the tuning. Some bass tuners are going to be more accurate than others, and this is usually measured in cents. Then there's the display, which needs to be nice and visible so that you can actually see what note is being tuned. Believe it or not, it matters and some will even let you adjust the brightness. Finally, you need to consider some small things like power settings, battery life, whether it can power other pedals, the ability to mute your guitar signal, and the overall durability of the unit.
Best Bass Tuner Pedal
1. Boss TU3 Chromatic Tuner Pedal
If you want a great reliable and accurate bass tuner pedal, the Boss TU3 Chromatic Tuner Pedal is definitely the way to go. This is the best bass tuner pedal if you want a chromatic tuner with a true-color LCD. We like this pedal mostly because it is both accurate and quick. It is great to use in between songs in a live setting. Also, it is a Boss pedal so you have to kind of expect some great durability.
While many companies and brands try to duplicate this chromatic tuner pedal, we think this is still the original. It rarely breaks down, it looks pretty cool and is loaded with all sorts of nice features. You have Accu-Pitch, stream mode, and flat tuning up to 5 semitones. The Accu-Pitch function gives you a visual verification that you are in tune which is a really nice feature to have. There is also a chromatic mode where you tune by note name and bass mode where you tune by string number.
Additionally, the Boss TU3 has a 21-segment LED meter with brightness adjustments. We like how the brightness can be cranked to extra high, which is really nice to see when you are playing outdoors. When the tuner is on, your bass sound is muted to prevent it from going live. All in all, this is definitely the best bass tuner pedal your money can buy.
Chromatic tuner
Top selling brand
Color LED meter
Solid and durable
2. Korg Pitchblack Chromatic Tuner
The Korg Pitchblack Chromatic Tuner is the best bass tuner pedal for those who want a simple and ultra-portable chromatic tuner. This chromatic bass pedal tuner not only has high precision, but also a nice sleek style with a very durable body. It has an aluminum die bast body that can withstand a beating if you drop it. We also really like the large LED meter, where the note name is displayed and is extremely easy to read in all light settings. If you really want to know, there is an 11-segment LED meter that allows accurate visual tuning from any angle.
In terms of function and controls the Korg Pitchblack definitely does not come up short. It features four display modes: meter, full strobe, half strobe, and mirror. Meter mode is like using a needle meter to tune. The full strobe mode makes the LED meters stream from left to right if your bass is sharp and the other way around if flat. A half strobe is like a full strobe but the travel distance is cut in half. Also the center LED is lit green. Finally, mirror mode allows you to tune your instrument so that two LEDs on both sides meet in the middle.
Finally, you have silent tuning by muting your input signal. It is also designed to coexist transparently with other pedals and offers 100% true bypass.
– Large LED meter
– 4 display modes
– True bypass
– Silent tuning
3. KLIQ TinyTune Tuner Pedal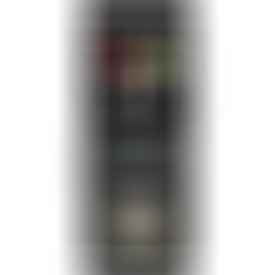 The KLIQ TinyTune offers fast and accurate tuning with zero noise and an easy-to-read display. It is the best bass tuner pedal if you are looking for decent performance all at a affordable cost.
First and foremost, the KLIQ TinyTune offers speedy tuning with A1 precision. The reported accuracy is plus or minus 0.5 cents, which we can confirm. Also, the KLIQ TinyTune has a wide tuning range of A0 to C8 with a reference pitch calibration of 430 to 450 Hertz. This bass tuner pedal also offers drop and flat tuning to 4 semitones below standard pitch.
Next, you get a great lush display that is very easy to read. The display is large, color, clear, and pretty legible under all sorts of light conditions. Additionally, with the KLIQ you have a zero noise pedal, so it mutes the input signal. There is also no tone coloring, so you don't have any pop or humming.
Finally, this pedal is nice and compact and smaller than most tuning pedals out there. It has a rugged metal chassis for increased durability and a heavy-duty footswitch that can eliminate accidental triggering.
– Very affordable
– A1 precision
– Lush display
– Durable footswitch
4. Snark SN-10S Pedal Tuner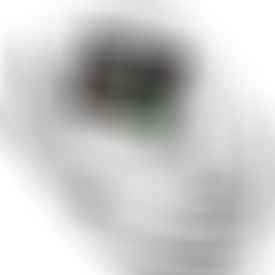 The Snark SN-10S is the best bass tuner pedal for those who want amazing durability and a cheap entry price. Perhaps the biggest selling point is the fact that it is a pretty sturdy pedal with a die-cast metal casing that can handle all sorts of beatings. It also features a true bypass switch with a large and bright LED readout.
The calibration range is 415 to 466 hertz and we can say that this bass tuner pedal is fairly accurate. Unfortunately, it is not a chromatic tuner, but it is so cheap that you can't really expect this. Red on the display means you are flat and yellow means you are sharp.
The controversial point of the Snark SN-10S is that it is a pretty barebone tuner pedal. There are no fancy displays or extra controls that you don't need. It just tunes and does it well at a price that would cost double in other pedals. If you want to cut out the extra junk, the Snark SN-10S is the right bass tuner pedal for you.
– Durable
– Cheap entry price
– Simple controls
– Barebone tuner
5. Behringer TU300
Last, we recommend the Behringer TU300, which manages to get you a great performing chromatic tuner at a very affordable price. The selling point of the Behringer TU300 or any Behringer pedal is that it imitates high-end pedals like Boss very well at half the cost. Just like other premium bass tuner pedals, the Behringer TU300 features a 7-segment LED and 11-point stream meter that will help you deliver very accurate tuning.
In terms of performance and functions, the TU300 is loaded with features. There are 7 different tuning modes: regular, flat, double flat for both guitar and bass and a universal chromatic. Also, you get a guaranteed tuning accuracy of 438 hertz to 447 hertz.
Furthermore, we like the precise single-digit LED display, which is pretty easy to read. Bass players love this pedal for the three bass modes with bright LED colors. Overall, this is a world-class pedal with a quality German build and is great for quick on-stage tuning. Our only complaint is that it is a bit laggy at times.
– Lots of features
– Low price
– Chromatic tuner
– German quality build
References
https://m.wikihow.com/Tune-a-Bass-Guitar