TC Electronic Sub 'N' Up Octaver Pedal
The TC Electronic Sub N Up is the best octave pedal for guitar if you want octaves with great versatile controls to shape all sorts of sounds. It strikes a great balance between performance, sound, ease of use, and affordability.
MORE INFO
Why do you want the Best Octave Pedal For Guitar?
If you are looking to spice up your pedalboard with a great effects pedal, you should definitely try to fit in the best octave pedal for the guitar. The octave pedal produces one of the simplest transformations in music. It takes a note and transposes it one or two octaves above or below the original note. Since most octave pedals are not used to fully shift the original tone, you end up with a blended tone of the original note and the octave pitch shift. Such sounds can be heard in songs by Jimi Hendrix or Jack Black.
This article focuses on the best octave pedal for guitars, so if you want the bass octave pedal reviews, we have that as well. Not all octave pedals for guitars are created equal. The biggest decision you will have to make is whether or not you want an analog or digital pedal. In general, analog produces better quality organic sounds and effects, but they lack the versatility in controls in changing the effects.
Digital octave pedals just don't sound as clean because the analog signal from the guitar is converted to a digital signal before entering the digital pedal, and you will lose a lot of information in this conversion process. However, once you have a digital signal, it can easily be warped and manipulated to create all sorts of emulations, preset effects, and time controls. The same is just not possible with an analog octave pedal for guitars.
Finally, you need to figure out what kinds of controls you would like on your octave pedal. Some octave pedals will only go an octave up, while some can go more than one octave up or down. The fancier and more expensive octave pedals for guitars will even jump up a fifth or a third. Also, you need to look out for things like build quality, durability, brand reputation, user reviews and feedback, and warranty policy.
Best Octave Pedal For Guitar
1. TC Electronic Sub 'N' Up Octaver Pedal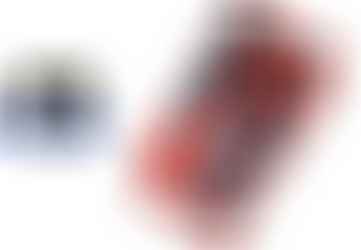 The TC Electronic Sub N Up represents the new wave of polyphonic octave pedals hitting the market. It is the best octave pedal for guitar if you want modern technology that tracks quickly and is reliable. The TC Electronic Sub N Up represents a new wave of digital processing pedals that sort of track issues of the old analog days. With this octave pedal for guitars, you get rid of sluggish and unstable tracking and of course, the ability to process chords and arpeggios. This results in a smooth effect that is not glitchy.
The Sub N Up from TC Electronics has one octave up and one or two octaves down. This gives you quite a lot of options in terms of how you want your pitch to shift. Additionally, there is a 3-way switch for Poly, TonePrint, and Classic. The Poly setting gives you clean polyphonic tracking. Next, the classic setting offers an old school-style sound like the original digital octave pedals. It does not do well with more than two notes.
Finally, the TonePrint setting is the most interesting and bold setting which offers a bit of modern technology and a user-based experience. This setting basically allows you to sync your smartphone with the pedal and have access to a bunch of custom effects. You can even create your own modulations and download those made by others. With this app being the dealmaker, we do not hesitate to recommend the TC Electronic Sub N Up to you.
– Polyphonic octave pedal
– Very fast tracking
– Modern technology
– TonePrint setting to sync smartphone
2. Electro-Harmonix Pitch Fork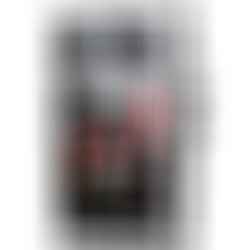 We think the Electro-Harmonix EHX Pitch Fork is the best octave pedal for guitar if you want the perfect balance between sound, controls, and affordability. It just comes loaded with features and the ability to manipulate pitch. The most impressive feature of this octave pedal is its ability to do pitch shifts up to three octaves up or down, which is a pretty wide range in our opinion.
Also, there is an 11-position shift knob so that you can fine-tune the pitch shift to a pitch between octaves. In other words, you can go up a minor 2nd or a major 3rd, and so on. This gives you total flexibility in pitch over a huge range.
Furthermore, we like the dual mode in which you get two pitch-shifted signals outputted together. You can really get creative here and make combinations like up octave up and a fifth down. Finally, you can use the blend knob to mix in the wet signal with the dry signal.
Additionally, there is the latch and momentary mode, which impacts how the footswitch and EXP input behaves. On momentary mode, you step on and keep your foot on to engage the pedal, and as soon as your foot is released, the Pitch Fork will go into bypass. With Latch mode, the EHX Pitch Fork will toggle between on and off without the need for your foot being there.
Finally, we should talk about sound and tracking. We have to admit since the Pitch Fork is loaded with features, the tracking isn't always the best. And sure, it may sound a bit digital but this is to be expected from an octave pedal loaded with controls and settings. Sure it is a bit difficult to fully understand how to get different sounds and to learn the control. But those who get the Pitch Fork usually get it for all the crazy sounds it can generate that other octave pedals can't.
– Loaded with controls and features
– 3-octave shift up or down
– Can shift between octaves, so major 2nd or 3rd
– Decent sound but not the best
3. Donner Digital Octave Guitar Pedal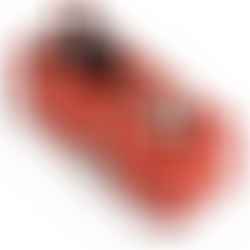 If you are looking for the best octave pedal for a guitar and you are on a tight budget, we think the Donner Digital Octave Guitar Pedal is a great value proposition. It is a nice and simple little pedal that gets the job done for cheap. This digital pedal features 7 different modes which give you plus or minus 1 or two octaves and 2,3,4,5, and 7 semitones. In other words, you get a pretty nice variety of pitch shifts.
Additionally, there is a 3-way selector toggle that cycles between three different modes: pitch shift sharp, flat or detunes. We like the detune effect as it turns the pitch shifter into a chorus effect. This is a nice feature to have, albeit not mandatory. Finally, there is a wet knob and a dry knob that mix the affected signal with the original signal. This could have been done with just one knob, but ok it works either way.
Furthermore, we really like the Donner Digital Octave Pedal for its simplicity of design and compact size. This is a great little pedal to take with you on the road touring. For this price, you get some pretty decent sound and a slew of easy controls. You should definitely make room for it on your pedalboard.
– Budget-friendly
– One or two-octave pitch shifts
– Sharp, flat, and detune feature
– Durable and compact
4. Electro-Harmonix Nano POG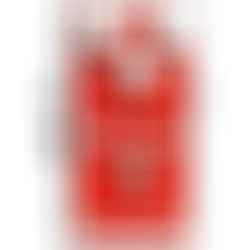 The Electro-Harmonix POG is one of those iconic guitar pedals everyone should have on their pedalboard. We think the nano version is the best octave pedal for guitar as it packs in the most modern algorithm and is the smallest member of the POG family. It is essentially a dumbed-down version of the POG2, which is a behemoth of a pedal machine to use. The thing that separates the Nano POG from the rest of the competition is obviously it's superior tracking.
The Nano POG is digital like all POGs and the tracking is just remarkable. Better yet, it is polyphonic, which means you don't get any hiccups when you play chords and arpeggios. This is also a cool safety measure as it doesn't glitch and hiccup when you accidentally strike adjacent strings.
The Nano POG by Electro-Harmonix only offers an octave up and down sound and avoids the extra filters, detuning, and slow attack controls of the bigger POG2. The controls are simple. You have an octave down or sub-octave knob, an octave up the knob, and a dry knob.
With the Nano POG, you can make some pretty cool sounds. There is a tad of a latency issue, but if you are a skilled player, you can always just play slightly ahead of the beat. The octave downs are nice and fat and the octave ups are a bit grainy and less organic sounding. But then again, what do you really expect from a digital pedal? Overall, the nano POG is nice, compact, easy to carry around, and creates some killer tones.
– A simpler version of the POG2
– Easy to use and elegant
– Polyphonic
– Fast-tracking
5. Aguilar Octamizer Analog Octave Pedal
If you want the best guitar octave pedal that is analog, we think the Aguilar Octamizer strikes the best deal between sound quality and price. This analog octave pedal is designed for both jazz and junk players as well as rock and metal players. It is very versatile and helps you reach higher-range notes on the neck while holding down the lower end and reaching sub-bass rumbles. In other words, it is pretty much suitable for bassists or guitarists.
In terms of design and controls, the Aguilar Octamizer features two octaves down and one octave up. We like how there is also a low pass octave filter, which sort of sets itself apart from other octave pedals for guitars. This added control is a game changer and really helps you dial in the perfect octave voicing.
Overall, this is a great little pedal for making smooth fat tones. Besides sounding good, we are very surprised at how well the Aguilar Octamizer tracks. This thing even tracks accurately using bridge pickups, which is quite a novelty.
– Analog octave pedal
– Cool octave low pass filter knob
– Great sound
– Versatile controls
References
https://en.m.wikipedia.org/wiki/Octave
http://www.musicradar.com/tuition/guitars/musicradar-basics-octave-and-pitch-guitar-effects-explained-608347