Amerimax Home Products 75260 Area Well Cover
The Amerimax Home Products 75260 Area Well Cover is the best basement window well cover for those who want an extremely durable shield. This cover is white and about 75% transculent. It is easy to install and should fit most basement well openings. We like that it can support of weight.
MORE INFO
If you have a basement window, you should definitely be using the best window well cover. The basic purpose of a window well cover is to protect your basement window from the elements. If you live in an area that accumulates lots of rain, leaves, dust, or snow, you definitely need some kind of window protection. Although windows themselves offer natural protection against the environment, they can wear down. Also, basement windows are usually located at or below ground level, which means water, snow, dirt, and leaves can eventually block your view.
Furthermore, having a basement window cover will save you energy and money. This is quite surprising to most people. Most basement windows alone are terrible insulators of heat. And if there is a small leak in the window, it makes the matter worse. With the best window well cover, you can create an extra layer of insulation, trapping in warm or cold air. This prevents you from turning up the heater or turning down the air conditioning.
There will be times when your building code requires that your basement window provide some kind of emergency escape. Window wells may also include some sort of step or ladder system to help you escape. In these particular scenarios, you can still install a window well. However, it needs to be large enough to allow the window to the fully opened.
When shopping for a window well cover, you need to consider many different features. Size is probably the most important aspect to get right. You also need to figure out the proper shape. After getting the fit correct, you will need to pick the right material. Material is quite important when it comes to durability and weathering the elements. You should also consider the color of your basement window well cover as well. Most window well covers will be white or translucent. This allows for maximum light exposure. Finally, you should consider the ease of installing the unit and its portability.
Best Window Well Cover Reviews
Amerimax Home Products 75260 Area Well Cover
If you want a durable cover for your basement well, you should seriously look into the Amerimax Home Products Well Cover. This well cover fits plastic and metal wells walls and has a 16 inch height clearance with a 37 inch width. It is white in color, but not exactly completely translucent. We would estimate that it is about 75% opacity. It definitely let's light through but it is not completely see through either.
What we like about the Amerimax Home Product is that it is very heavy duty and durable. Despite the fact that it is just made of plastic, it can support large amounts of weight. The company has tested it against toddlers and babies and it is definitely strong enough to prevent them from falling in. We even tried to stand on the entire unit ourselves and it did not break its form. Also, the well cover holds up well to the elements. It does not change shape from long term sun exposure. Also, it does not become discolored over time due to rain, snow, and debris.
In terms of fit, the Amerimax is quite flexible. It has recessed grooves around the edges which make it fit better over well walls. There is a lip underneath that allows it to rest flat on top of your well without the need to use any fixtures or clamps. The hold is quite tight, so you should have no concerns about this thing being blown away by the wind.
The only pitfall of this product is that it is very heavy. We suppose it is impossible to find a cheap lightweight and durable material. The molded plastic finish definitely does not feel like cheap plastic. We also wish there would be a little more transparency in the plastic. However we realize that these are pretty petty complaints. The bigger theme is pretty clear: this well cover is sturdy and durable.
Maccourt W4419 Hd Window Well Cover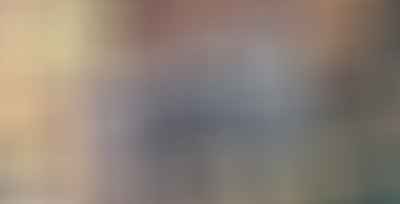 If you want the best sloped window well cover with a great reputation, you should definitely try out a Maccourt cover. There is a reason why these window well covers are well received. They are sturdy and made of thick material. It is made of a very tough plastic and the color is translucent white. It is about 90% transparent so we would go as far as to say that the Maccourt W4419 is basically clear.
This particular well cover fits both circular and rectangular wells. It is 18.2 by 20.5 by 45 inches in dimension. In terms of fit, it fits window wells of 40 inches or less in length and projections of 16 or less from the house. The Maccourt is great at improving the insulation of your basement as well as keeping unwanted objects out. It will also protect you or your baby from falling inside as well as keep out snow, rain, and debris.
The single most important thing that we like about the Maccourt W4419 is that it is pretty lightweight. This is an even better sell if you take into account how durable the product is. As it weighs in at around 4 pounds, you can easily transport it to a different location or remove it with ease. We love how easy it is to install and to remove the well cover. This can come in handy in case of emergencies. With this well cover properly installed, we definitely did find a noticeable energy savings
Maccourt W4018 Type A Window Well Cover
If you want the best basement window well cover that is pretty lightweight, you should consider the Maccourt W4018. This is another Maccourt product that works great and really seals in your window well. The selling point is that it is only 2 pounds, so it is ease to remove in case of emergencies. This also makes it very portable in case you are changing homes. The Maccourt W4018 is also very easy to install with a low profile.
In terms of color, this is a clear white. It is pretty much 100% translucent. It is also shaped like a dome, which some people prefer. We think the Maccount W4018 does a decent job insulating and keep dirt, snow, and rain out. It can support the weight of a baby or animal crawling on it as well.
There are definitely some problems we find with the W4018, as it is far from perfect. First, the product is a bit annoying to install. It comes with a lot of stickers and tape and you must remove them first. Then you need to cut and modify the dome in a way to fit your window well. Finally, the well cover is durable but it can definitely be more durable. We did think that the plastic feels a bit cheap and flimsy. However, it does hold up very well during a big storm, so no need to get worried here.
Shape Circular Polycarbonate Window Well Cover
If you want a virtually unbreakable polycarbonate, this is the best window well for you. This window well designed by Shape supports up to 100 pounds, which protects your kids and pets from falling in. The window well does a decent job of letting light in, although we must say that it is definitely not 100% clear. The clear polycarbonate material is strong and completely resilient to cracking. It can hold up to sun damage and prevents hazing, cracking ,and discoloration.
In terms of dimensions, the Shape Window Well Cover is 40 by 17 by 2.5 inches. It is shaped like a semi dome. Installing this unit is incredibly easy with its spring clip hardware. The company reports you can install it in 10 minutes. It took us about 20 minutes, which is pretty good for our standard. We would go as far as to say that the fit is pretty decent. The way the dome is shaped and the hinges allows for a reasonable over lap fit. However, we definitely found other units that fit much better.
We think the Shape Window Well Cover does a great job in keeping things out of your basement well. It prevents small animals from jumping in as well as dirt and debris from collecting. it also helps a lot with insulation efficiency. Overall, this is a great cover if you want durability and strength. The trade off is that you may struggle to get it fitted properly.
Bon W4218 Circular Bubble Well Cover
If you want the best egress window well cover, The Bon Circular Bubble Well Cover is certainly a viable option. This is a type C elongated bubble cover that can be used when the window is extended above the area wall. It is quite durable and does a good job in prevent your kids, pets, and even outside animals from falling in. The window well cover can be easily lifted in can there is an emergency. It comes in at only 1.2 pounds, which is pretty much one of the most lightweight well cover we have seen.
We were positively surprised by the durability of the impact resistant plastic. Although it is definitely not bulletproof, we certainly felt that it could definitely hold up in a storm. The strength of the plastic is especially surprising given how lightweight the entire unit is. This product is transparent white and we would put the transparency at around 50%. In terms of dimensions it is 12 inches tall, 18 inches wide, and 40 inches in depth.
All in all, the Bon Bubble Cover does a good job in keeping the weather out of your basement well. It is rather easy to setup and requires little installation work. One thing that worries us is that it tends to discolor easily over time. It also cracks quite easily. Some may not mind this, but we people this maybe a deal breaker to others.
Best Window Well Cover Buying Guide
A window well cover is some kind of material that fits over an exposed window well. This should cover the well as well as the basement window. A properly installed window well cover both prevents you from falling into the window well as well as preventing the build up of things around it. Water, snow, and debris can clog your window well, which will not only limit your view, but also decrease insulation and possibly lead to basement flooding.
There are some home inspection requirements in certain areas that require strict requirements for window wells. This requirement is usually having a minimum live load of 40 pounds per square foot. Also, the cover should no require more than 30 pounds of force to open it fully. Also, if the basement window extends above the well, you may be required by law to install a window well cover with proper clearance for the window to function properly. There have been lawsuits filled against people who have not installed a proper window well cover.
In terms of figuring out the best window well cover for your situation, you will need to consider the various aspects of a window well cover. Such features include but are not limited to size, shape, material, color, portability, and ease of installing. Please see some more details below.
[embedyt] https://www.youtube.com/watch?v=UycG1S6hV7g[/embedyt]
Size: The most important feature of any window well cover is its size. You need to carefully measure out the size of your exposed basement window well. Keep into account any local laws for sizing and clearance as well. Next you need to pick a cover that is at least the dimensions of your window well. You will not get an exact fit every time. However, a close enough fit is good enough. You should find basement window well covers that fit over plastic and metal area walls. Basically you want to pick a size that is the most adaptable to your house.
Shape: This is another aspect to consider. While most windows wells are rounded, you can also get rectangular shaped ones. Some window well covers are flat while others are angled. The shape is ultimately important in fit. You wouldn't want to put a circular window well cover over a rectangular window well. The same applies vice versa.
Material: Window well covers come in many different materials to choose from. Most are made of plastic or metal. Plastic window wells can be either polyethylene or polycarbonate. Polycarbonate window well covers have increased durability over polyethylene. Metal window wells are usually made of aluminum or steel. Steel window wells are also known as window well grates. They usually only offer good airflow and protection from large objects and don't entirely cover up the window well. You usually combine metal covers with a clear plastic top.
Color: For the most part, your basement window well cover will be translucent or clear. This ensures that you get maximum sunlight through your basement window. Of course you can always get a non-white colored window well cover, but that means you will be either blocking sunlight or letting in a different colored light.
Portability/Ease of Installation: If your window well cover is too heavy or too complicated to install, you will probably become discouraged. We think it is worthwhile to find a window well cover that can be easily opened and moved. This is because if there is an emergency, you better be sure you have easy access to your basement window.
References
https://en.m.wikipedia.org/wiki/Window_well_cover