Lumax LX-1632 15 Quart Drainmaster Drain Pan
If you are going to be changing your oil, you may need the best oil drain pan to prevent oil from spilling everywhere and leaving a mess. In general, you should be changing your engine oil every 3000 miles or so. This means you will be changing your oil quite often if you have a long commute to and from work every day.
Most people just use some kind of makeshift container or jug to collect this oil, but this usually results in spilled oil and splashing, which is quite annoying to clean up. Also, you probably didn't know that you are supposed to dispose of oil in a designed oil disposal area in your local recycling center. If you are going to transporting it there in an open container, you risk the chance of spills as well. These inconveniences can all be solved in two ways.
One is if you don't care about the environment and just drain you oil anywhere and don't even bother cleaning it up. The other solution is to do it properly and with the best oil drip pan, your life can be made much easier. Most oil drip pans have a way of collecting and funneling oil into a container, which can be fully closed so that you can easily transport it. Most have some kind of pressure release value as well to let out some of the internal pressure built up to prevent the cap from popping off. For more information on the best oil drip pan, we have put together a buying guide below.
Best Oil Drip Pan Reviews
Lumax LX-1632 15 Quart Drainmaster Drain Pan
If you want the best oil drip pan with a large opening to catch everything, go with the Lumax LX-1632. This oil drip pan holds 15 quarts, so large enough for pretty much any engine oil tank. It has a 8 inch opening so it is large enough to catch all oil drips with plenty of room for error and random splashes. It is also made quite durable, so all oil, gas, and antifreeze won't be able to break down the material and leak through.
The screw cap is made nice and tight with an o-ring seal to ensure that nothing gets through even if you flip it upside down. There is a nice pressure release value up top that you can flip open in case there is too much pressure built up inside. This prevents situations where the entire thing explodes because gas can really build up air pressure if shaken up. Finally, the Lumax LX-1632 is extremely easy to transport and comes with two easy grip handles and even has two wheels so you can carry this to the recycling site of your choice. We can't complain about this oil drip pan and for a few bucks, this definitely saves you the trouble of transporting old oil in a makeshift pan.
FloTool 42003MI Drain Container, 16 quart
The FloTool 42003MI is the best oil drip pan if you want something with big capacity and excellent durability. You can also ensure that no oil spills or splash on the side, because the entire surface is a funnel that goes into a drain hole. The FloTool drip pan has 16 quarts of capacity and will accommodate more than a full tank of engine oil on any car, except for 18 wheelers.
This pan has heavy duty caps and seals that are completely leak proof and work perfect even when stored upright. The elongated basin ensures that you capture everything as the coverage area is around 17 square inches. This drain container only stands at 6 inches tall, so it can fit under all cars, including the cars built with a low clearance. The unit is very lightweight, coming in at only 3.8 pounds, so those who are not very strong can carry it with ease. You can store this thing upright and transport it with a built in handle on the side. And in case you want more capacity, FloTool makes a 24 and 48 quart version, with the same design and durability.
GarageBOSS 12.5 quart Oil Drain Pan with Funnel
If you want the best oil drip pan with a built in funnel for catching oil, you should look into the GarageBoss series. This 12.5 quart drain pan has a large tight screw cap that can be reversed to act as a funnel. This allows you to catch all oil when draining, even if you miscalculate and don't aim it right. And at only 3.5 inches tall, rest assured that it will fit under all cars, including the low riders. The caps all seal pretty air tight and this drip pan can be placed and stored upright. It has a sturdy handle if you want to transport it to a recycling center.
And if you need a bigger size, Garage Boss comes in 16 quart container as well. If you feel the 12.5 quart is too big and clumsy, there is always the Garage Boss 8 quart pan. Be sure to have the vent port open when draining oil. The plastic is very thick and durable, so you should have no concerns about your engine oil or anti-freeze puncturing the container. Overall, this is a great oil drain pan that collects oil and other fluids easily without spilling.
Best Oil Drip Pan Buying Guide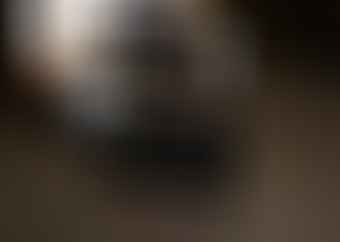 An oil drip pan is kind of what it sounds to be. It is simply some kind of container that is small enough to be placed underneath your vehicle and collects engine oil and oil in your oil filter as it drains out, preventing oil from spilling on the floor and damaging the environment. Most people don't even know that there are pans that are specifically designed to collect oil.
Instead, they just use a random pan from their house or that make some kind of container themselves. While you think this will work, they usually result in spills and at the very least splashing. Oil drip pans are designed to minimize the amount of oil spilled and help you conveniently transport it for disposal at a recycling site.
They are usually big enough to collect all of the oil from your vehicle, regardless of the size of your oil tank, but we would definitely double check the measurements. They also small enough to snuggly fit under your vehicle. Many oil drip pans collect oil on the side and can later be turned vertically to be easily transported. If you are in the market for the best oil drip pan, you should also consider the following features.
Size and Capacity: First and foremost, you should roughly look at the clearance below your vehicle to get an idea of the maximum height for your oil drip pan. Most oil drip pans are not very tall, but please just make sure there is enough clearance underneath your vehicle for your oil drip pan to fit. Next you want to look at the total capacity or volume of the pan and compare this with the total volume of your engine oil tank. Make sure there is enough legroom for error and get an oil drip pan with a total capacity at least larger than your engine oil tank.
Material: Most oil drip pans are made of some form of plastic. Don't worry, this is usually not the cheap kind of plastic that does not support any weight. This material is both lightweight and durable enough to handle heavy loads without breaking. Simple oil drip pans are made of metal, but they are usually not fully enclosed and so it becomes tough to transport an open container to a recycling site. The main thing is to look for something lightweight so that you can carry it around easily.
Features: The extra features of an oil drip pan can really make one pan better than another. Some oil drip pans have a mesh screen at the opening to prevent other things besides oil from getting into the container. This comes in handy if you accidentally drop your oil drain bolt into your pan. Next, you should look for a pan where you can close the top, so you can store and transport it easily. A pan that can be fully closed is much easier to deal with than an open container. You should also look for leak-proof containers with heavy duty caps and seals. Also, look for oil drip pans with elongated basins so that there is a large area to collect your oil. It would also be nice to have some kind of pressure release value and ergonomic handles so that you can get a good grip while transporting the oil.
References
www.autozone.com/shop-and-garage-tools/oil-drain-pan