Leather Honey Conditioner
Why do you need the best leather conditioner?
An essential part of leather care and maintenance is the routine application of the best leather conditioner. It will make your leather last longer as well as make it softer, more flexible, and more durable. If you only clean your leather without using the best leather conditioner, you will never be able to give it the shine and protection it needs.
Like conditioners for hair, leather conditioners work the same way. It is a type of oil that spreads a layer of protective coating over your leather as well as give it a shiny new look.
The oils will eventually wear down and every few months or so you will need to reapply the conditioner. If you do not conditioner your leather, it will dry out, just like your hair will if left unconditioned.
If at all possible, try to use a standalone conditioner. Using these combination products or 2 in 1 cleaner conditioners is like using a combined shampoo and conditioner. It simply will not be as effective. We've tested out a plethora of conditioners and have written detailed reviews on what we think are the best leather conditioners. For our detailed leather cleaner reviews, visit this site.
5 Best Leather Conditioner Reviews in 2023
Leather Honey Conditioner

Leather Honey is the best leather conditioner if you also use it with the Leather Honey Cleaner. Leather Honey has a reputable brand name in the leather care industry and it is a name that we sincerely trust.
It is non-toxic, very gentle on your leather, and makes your leather come alive again. Not only does it give a solid layer of protective coating over your leather but also it makes your leather look new and shiny.
We have always been a big fan of Leather Honey Cleaner and the Leather Honey Conditioner is just another great product in their line. If you use the Leather Honey Cleaner, you must use the conditioner as well as it is the next logical step in proper leather care.
After rigorously testing Leather Honey Conditioner with other conditioners, we think that Leather Honey really makes a superior product that lasts. We found that Leather Honey Conditioner makes your leather feel smoother and shiner and lasts a few months longer than any of the other conditioners we tested.
We also interviewed some leather care specialists and the Leather Honey Cleaner and Conditioner is their preferred brand when cleaning furniture and car seats. The only problem we see with this product is that it is a bit pricier than other competitors, but we think it is a small price to pay for superior performance and the best leather conditioner.
Pros
Protects and shines better than all other conditioners we've tested
Makes your leather last longer
Cons
Expensive compared to other brands
Fiebing's Golden Mink Oil Leather Preserver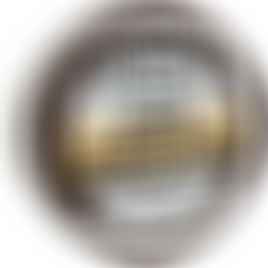 Fiebing's Golden Mink Oil is the best leather conditioner to use for unfinished leather such as belts, shoes, jackets, and other apparel.
We strongly advise you to use Fiebing's Saddle Soap before applying Fiebing's Mink Oil as you typically apply a conditioner on clean leather. Fiebing's Mink Oil replenishes the lost oils in your leather to give it a new shine and add a layer of protection from stains, dirt, and germs.
Mink oil as the name implies comes from oils produced by the skin of minks. Since unfinished leather is a material that soaks in lots of oils, you want to make sure your leather gets the best kinds of oils possible.
Not all oils are good for unfinished leather, as some oils like olive oil, actually break down leather faster. It just so happens that mink oil is perfectly compatible with unfinished leather and helps preserve it.
This is because mink oil shares some of the same qualities and traits as raw organic leather. Mink oil may darken your leather a bit so we advise you to use it on darker leather.
You should be using Fiebing's Mink Oil often since it is the best leather conditioner for unfinished leather and will make your leather shine, waterproof, feel smooth, and resistant to mildew, bacteria, and other germs.
Pros
Natural occurring oil that is compatible with unfinished leather
Makes your leather water resistant and protects your leather against all inclement weather
Cheap, very easy to apply, and works great with Fiebing's Saddle Soap
Cons
Darkens your leather a bit
Kiwi Suede Protector
You should look into getting the best leather conditioner if you have suede or nubuck. Kiwi Suede Protector is one of the best products on the market for this type of leather.
If you have ever dealt with suede or nubuck, you should know that it is a very difficult type of leather to clean and condition and requires special attention.
Since suede and nubuck are leathers that are close to their original natural form, they are naturally very porous. This means that dirt and debris get into your leather with ease and any efforts to clean and condition will also be challenging.
Kiwi Suede Protector contains a special polymer blend that spreads an invisible layer of coating over your suede and nubucks and makes it waterproof and protects it from dirt and debris. Application is quite easy: simply spray on the product, let it dry and re-apply if necessary.
Since it is quite difficult to clean nubuck and suede, it is even more difficult to find a suede and nubuck conditioner that actually works. Luckily, we tested out a bunch and spent quite a few dollars trying to find the best leather conditioner. We believe we found it in Kiwi's product. It works even better when you use it with Kiwi Suede Cleaner first.
Pros
One of the few effective conditioners for suede and nubuck
Easy to apply spray can
Con
Very flammable if under pressure so be sure to be careful
Bickmore Bick 4 Leather Conditioner
If you are looking for a leather conditioner that will not darken your leather, the Bickmore Bick 4 is the way to go. This leather conditioner works great at restoring old and worn-out leather, giving it a new shine.
Many other leather conditioners on the market will change the shade of your leather and compromise breathability. With the Bickmore Bick 4, you don't need to worry about warping or discoloration.
This is a wax-free product, which is quite rare as a leather conditioner. By being wax free, you can be sure that the leather pores will not seal up.
This allows your leather to breathe as well as keep it smooth and finished. Also, it does not leave any kind of sticky residue, which we can't really say the same for other products.
The Bick 4 Leather Conditioner cleans, polishes, and protects all sorts of leather, from finished to unfinished leather. It is great for reconditioning old dried-out leather.
However, you cannot use it on suede on nubuck. It is used by many professionals and auto care experts. It is easy to apply as you just pour some on a microfiber towel and buff. Be sure to use a leather cleaner first to clean up the surface.
Lexol 1013 Leather Conditioner
If you want to go with the popular vote, then the Lexol 1031 Leather Conditioner is certainly one of the most popular. It is consistently deemed the best leather conditioner by auto restorers. This is a deep conditioner that restores the oils in leather.
We do not advise you to use it on napped leather, suede, or glove leather. The Lexol Leather Conditioner helps maintain a soft texture in your leather.
Best of all, this is an odorless and nongreasy aqueous emulsion. It does not contain harsh chemicals or solvents. It also doesn't leave a greasy surface.
The Lexol leather conditioner has just the right amount of performance to make it effective at maintaining leather strength and durability. It also doesn't overdo it and keeps into account safety and environmental issues. Besides, you don't want a layer of slick grease over your leather anyways. It looks cheap and tasteless.
Another thing we like about this leather cleaner is the seamless application process. You simply need to apply it liberally to your surface with a cloth. It takes only 15-20 minutes to fully absorb.
Then you just need to buff off the excess. This is quite easy compared to other brands, which seemed to take an unreasonable amount of time to achieve decent results.
Conditioning the two main types of Leather
Below we describe how to condition finished and unfinished leather.
Type 1 – Conditioning Finished Leather
You should condition finished leather mostly because moisture and oils evaporate over time and you need to replenish these things. If the leather is in a dry and hot environment it will lose oil and moisture due to evaporation much faster than if it is sitting in a cold and moist environment.
So in general, how often you condition your leather is a direct correlation to the environment your leather is in.
If we are talking about leather car seats that are exposed to the sun often, you will need to condition them more than leather furniture that sits at room temperature. Ideally, you should be conditioning for finished leather every 3-4 months with the best leather conditioner.
For the most part, conditioners are also protectors. In other words, not only do they replenish leather moisture and essential oils, but also they provide stain, microbial, and water protection.
Type 2 – Conditioning Unfinished Leather
Conditioning unfinished leather is a different game from finished leather. Unfinished leather is a lot more unforgiving. Because unfinished leather is even more porous than finished leather, it tends to soak up dirt and stains way quicker.
It also becomes much harder to remove unwanted stains because they are embedded inside the leather already. Nevertheless, if you have to condition unfinished leather you should start by getting the best leather conditioner that is made for unfinished leather and specifically your leather type.
You should know that suede and nubuck require special treatment compared to other types of unfinished leather. You will need to clean your leather first and make sure it is dry before conditioning.
u want to use a pH-balanced cleaner because you don't want your leather to have pH damage. Also, you will need to be very gentle and try not to over-scrub when cleaning your leather. When applying the best leather conditioner, be sure to use a conditioner that will not darken your leather, and again be very gentle.
Can you use too much leather conditioner?
Yes, it is possible to use too much conditioner on your leather. Leather is like a human being. You can eat too much food, and at some point, you'll regurgitate. Well, that's the same thing for leather. Your leather can eat up so much conditioner and suddenly it will start to regurgitate.
Leather conditioner helps to keep your leather looking supple and prevents it from drying out and cracking. However, if you use too much leather conditioner, it can actually cause the leather to become sticky and attract dirt.
So how much leather conditioner should you use? It really depends on the type of leather and how often you use it. For example, if you have a pair of boots that you only wear occasionally, you do not need to condition them as often as a purse or belt that you use every day.
In other words, the more you use your leather, the more you need to condition it. The lesser you use it, the lesser you condition your leather. As a rule of thumb, you need to condition your leather at least once a month if you use it randomly.
If you use it daily, then once a week should do.
What's a good leather conditioner?
Leather is a tough, durable material that can last for many years with proper care. However, leather is also susceptible to drying out and cracking if it isn't properly conditioned. A good leather conditioner will help keep your leather goods looking their best by keeping the leather hydrated and protected from the elements.
Therefore, a good leather conditioner can help to prolong the life of your leather products and keep them looking their best. Here are a few things to look for when choosing a leather conditioner and how to use it:
Choose a conditioner that is specifically designed for use on leather. Many generic conditioners will contain chemicals that can damage leather. As such, your conditioner shall not contain any harsh chemicals or solvents.
You'll want to make sure that the conditioner is compatible with the type of leather you have.
Choose a conditioner that will help to protect your leather from UV rays and other environmental damage.
Look for a conditioner that has been recommended by a reputable source, such as a professional Leather goods retailer or manufacturer.
Read reviews of different conditioners before making your purchase, and choose one that has mostly positive reviews.
Be sure to follow the instructions on the conditioner's label carefully, as an improper application can damage leather.
Apply the conditioner in a well-ventilated area to avoid inhaling fumes from the product.
Apply the conditioner to clean, and dry leather using a soft cloth or brush, and be sure to work it into all the nooks and crannies. Allow the conditioner to soak in for a few minutes before wiping off any excess.
Can you use hair conditioner on leather boots?
It's cold outside and your leather boots are looking a little dry. Can you use hair conditioner on leather boots? The answer is yes! Just like your hair, leather needs to be conditioned to stay hydrated and prevent cracking. Here's how to do it:
Start by taking off your boots and giving them a good brush to remove any dirt or debris.
Apply a small amount of conditioner to a clean cloth or sponge and massage it into the leather in circular motions.
Let the conditioner sit for 5-10 minutes before wiping it off with a dry cloth.
Repeat this process once or twice a month as needed to keep your boots looking their best.
Final words on the above effective leather care
We have presented the five best leather conditioners on the market today. They will all help to protect your leather goods and keep them looking their best. So, be sure to pick up one of these conditioners the next time you are at the store.
Leather Honey Conditioner is a great all-around conditioner that will help keep your leather soft and supple. Fiebing's Golden Mink Oil Leather Preserver is great for preventing water damage and Kiwi Suede Protector will help keep your suede looking new.
Both the Bickmore Bick 4 Leather Conditioner and the Lexol 1013 Leather Conditioner are great products that will help to keep your leather looking its best. However, the Bickmore conditioner is a better value for the money and is easier to apply. So, if you are looking for a leather conditioner that will give you the most bang for your buck, go with the Bickmore Bick 4 Leather Conditioner.