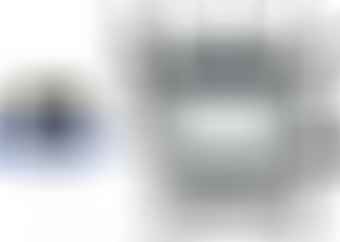 Cuisinart CFO-3SS Electric Fondue Maker
If you are looking fondue and sharing your food with other people, chances are you may be interested in the best fondue pot or best fondue set. Fondue is the western concept of hot pot or shabu, which is a common Asian meal where cook your own food in a boiling broth. Like hot pot or shabu, fondue centers around communal eating and sharing. It is more of a group experience and quite a rustic way of eating.
A big reason many people like fondue or hot pot is because it reminds them of the old ways of eating where people literally sat around campfires and grilled their own meats and bonded.  Fondue really brings out the inner caveman in you and besides it is very fun experience. A typical fondue meal consists of either cheese, meats, and chocolate or even all three. When it comes to fondue pots, there is also a large variety depending on the type of fondue you enjoy. In general there are 4 main types: cheese fondue pots, broth fondue pots, chocolate fondue pots, and electric fondue pots.
These pots differ from each other in the materials used to construct them as well as acceptable temperature and cooking ranges. Of course, you are not forbidden to use a regular pot to enjoy fondue, but usually fondue pots are durable enough to maintain a constant temperature and doesn't crack easily. Fondue pots also usually come in a set and include the proper burner, sauce pans, and fondue forks. So for a few extra bucks, you can have a dedicated set for all of your fondue activities. Please see below for a detailed buying guide if you are interested in learning more about the different kinds of fondue sets on the market.
Best Fondue Pot Reviews
Cuisinart CFO-3SS Electric Fondue Maker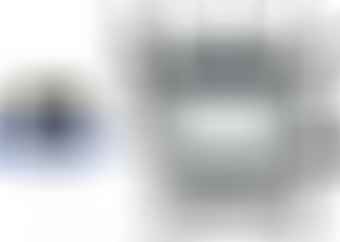 If you want the best fondue pot that is powerful and reliable, it is hands down the Cuisinart CFO-3SS Electric Fondue Maker. This is an electric fondue pot that is used to make chocolate, cheese, broth, and oil base fondue. It works for both western and Asian style fondue (hot pot). The Cuisinart CFO-3SS comes with all of the essential accessories such as the base, bowl, temperature probes, fondue forks, and a fork rack.
The fondue pot itself is a 3 quart bowl that has a non-stick interior for easy cleaning. Don't worry, the non-stick material is not harmful so don't worry about scraping it off and accidentally digesting it. Also, 3 quarts is more than enough for 8 people whether you are using cheese, chocolate or broth. Since this is an electric fondue maker, it needs to be plugged into the wall. However, the power cord and nice, sturdy, and long enough to reach most wall outlets in the kitchen.
Attached to the power cord is a temperature control dial that is removable and goes from very low heat to high heat settings. Although it takes a bit longer than fuel based fondue sets to bring broth to a boil, the Cuisinart CFO-3SS Electric Fondue Maker is more consistent at maintaining liquids at a certain temperature.
VonShef Fondue Set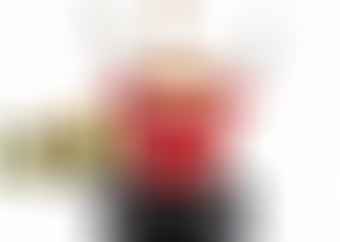 If you are looking for the best fondue pot that looks nice and stylish, you may want to give the VonShef Fondue Set a look. It is made from red cast iron porcelain enamel, which is quite suitable with cheese and chocolate fondues. Although you can make broth based fondues, it is not ideally given the material is meant to incubate at low temperatures.
Also, the cast iron porcelain is extremely easy to clean and much easier than stainless steel. The set comes with 6 color coded long stemmed fondue forks, which makes it easy to keep track of everyone's utensils. The fondue forks look quite nice and feel very premium. The entire unit also comes with an adjustable flame burner with snuffer.
You need to fuel it with either methylated spirits or solid fondue gel, which is sold separately. For those who want to be able to take this with you on the road or camping, the VonShef Fondue Set is great because it runs via fuel and not electricity.  It is also quite a safe device as all of the dangerous components are well shielded from you. There is a splash protector ring to prevent liquids from spilling out while you are dipping.
Wilton Chocolate Pro 3-Tier Chocolate Fountain
For those who want the exclusively make chocolate or cheese fondue, the Wilton Chocolate Pro is the best fondue pot for you. This device is perfect for those who want to impress their guests with a fancy chocolate fountain. It can hold up to 4 pounds of melted chocolate and works by maintaining the chocolate at a temperature that prevents it from solidifying.
The melted chocolate goes with a cool 3 level flow system and allows you guests to dip all sorts of goodies into the chocolate. This is a great gimmick for parties and does a great job in maintaining consistency and flow. While ideal for chocolate, we tried putting melting cheese instead and it works as well. The Wilton Chocolate Pro is certainly not the most expensive chocolate fondue fountain on the market, but it is also not the cheapest.
We think it offers the best value for those who want a chocolate fountain because it works, is quite durable, stylish enough to be respectable at any party, and cheap enough to not break the bank. Unfortunately it doesn't come with chocolate so you need to purchase that separately. The good thing is you don't need to add oil or temper the chocolate.
Best Fondue Pot Buying Guide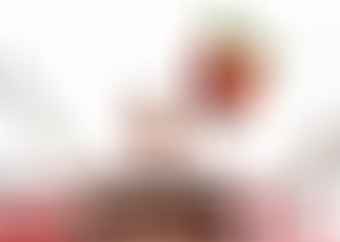 Eating fondue with your family and friends at home is a meaningful experience. It creates a bonding experience with anyone you are eating with because you are essentially sharing the pleasure and pain of cooking and eating together. Eating and cooking together from a pot is a primal experience that everyone should enjoy at some point in their lives.
Fondue definitely takes longer to eat and becomes more of a way to pass time with people and have nice conversations while drinking alcohol. If you equip yourself with the best fondue pot, you can make sure you have a great fondue experience.  If you are going to do it right, you will need the proper equipment. You have fondue pots, fondue fuel, fondue burners, fondue forks, fondue plates, and dipping trays for the sauces, and cheese slicers and bread knives.
You need fondue fuel and burners to make sure you are either boiling broth at a high temperature or maintaining melted cheese or chocolate. Fondue pots are generally quite big to accommodate many guests and conduct heat well. They are usually quite durable as well and should be dishwasher safe and easy to clean. We have listed below some of the different types of fondue pots on the market. Keep in mind that most of the time, the best fondue pot will come in a set and include fondue forks, trays, and burners.
Cheese Fondue Pot: For cheese fondue, you need the pot to maintain a constant temperature to prevent the melted cheese from getting cold and becoming a solid. Usually these fondue pots are fueled by a gel fuel burner to make them portable. Since your dinner table may not be near a wall outlet, fondue pots are normally fueled by fuel. Cheese fondue pots are also ceramic and have large openings to let you dip in your bread.
Broth Fondue Pot: For broth based fondue pots, you generally need a very sturdy and durable pot to be able to withstand the high temperatures needed to bring liquids to a full boil. They should be resistant to cracking and should be able to conduct heat easily. Usually stainless steel and cast iron pots are perfect for this. With broth based fondue pots, you can cook meats and soup and dip them in various sauces.
Chocolate Fondue Pot: For chocolate fondue, you need a pot that can maintain warm melted chocolate at the right temperatures. Ceramic, porcelain and tempered glass are great materials for chocolate fondue pots. These fondue pots are generally quite lively and have cool accessories such as chocolate fountains and mini trays to hold desserts along the edge.
Electric Fondue Pot: While many fondue sets are heated by fuel, there are also a lot of electric fondue sets popping up. These are great for maintaining a set temperature, but a definitely slow at heating up and maintaining extra high heat settings. You also run into the issue of finding an electrical outlet near you and may have to use an extension cord. Before you buy an electric fondue pot, be sure to examine the various temperature settings offered and the length of the electric cord.
References
www.bonappetit.com/entertaining-style/article/fondue-rules
http://www.recipetips.com/kitchen-tips/t–684/the-basics-of-fondue.asp